State cites seven supervision issues as reason for revoking learning center's license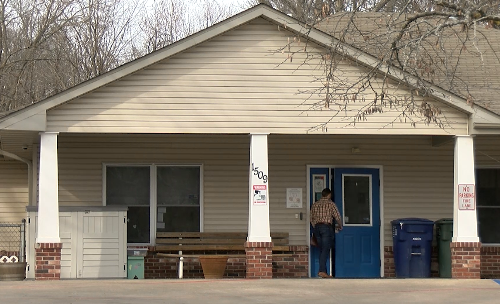 COLUMBIA, Mo. (KMIZ)
The future of the Mary Lee Johnston Community Learning Center is uncertain as the center works to keep its state license.
The Department of Health and Senior Services sent the learning center a letter on Feb.13 to inform staff the department intended to revoke the center's license after several incidents where children were left alone.
"It was a surprise because we work hand in hand with our licensing specialist and had no indication that this would be happening," said Executive Director of the center Gay Litteken.
The center is now appealing the revocation.
The letter from DHSS cites seven different timers where a child at the center was left alone unsupervised or left the center. The incidents it listed went back to 2010.
In one situation in 2010, a one-year-old child escaped from the learning center. In 2012, the center reported a three-year-old child was left unattended no a playground for approximately 20 minutes.
The center's license was placed on probation for nine months following these and two other similar situations.
The Mary Lee Johnston Community Learning Center reported two supervision issues in 2019 when a child was left in a classroom alone for approximately 10 minutes, and when another child was left unattended on a playground for around two minutes.
"We are aware that these things are important. We're acknowledging that. However, if you want people to succeed, you know, mistakes are going to be made along the way," Litteken said. "As long as we're working together to correct that, that's important."
Inspectors with the Department of Health and Senior Services work with centers to correct issues. Lisa Cox, who is with the department, said inspectors will use different types of discipline, and in this case, the center ran through all of its options and incidents happened closer together.
Litteken said the center has taken several corrective measures, including installing security cameras and counting students each time they go in or outside.
She said as long as she has served as executive director for around four years, each employee responsible for supervision issues has been terminated.
State Rep. Kip Kendrick from Columbia said he is concerned because the center self-reported each incident and DHSS's actions could encourage learning centers not to report.
"Here you have a center that is self-reported and now is facing termination of their entire center, putting 30 people out of work, putting 80 kids back out into a market that's full already," Kendrick said.
"The message that it sends to every other center around the state is do not report anything. Do not report anything to the state of Missouri because they will shut you down," he said.
As a result of DHSS's actions to revoke the center's license, the Department of Social Services ended its child care subsidy contract with the center.
Litteken said the center has 33 families and 40 children out of 88 who utilize subsidies to help pay for the cost of childcare. She said the center could stop receiving subsidies as soon as March 19.
She said the center has a hearing with DSS on Friday where the department could determine whether it will continue to provide subsidies while the center appeals the health department's actions to revoke its license.
Litteken said if the center loses its subsidies, it could impact all of the families and staff.
"Families may lose childcare and then lose jobs, and what does that do for our community and where do those children go," she said.
She said if the center loses subsidies it may not be able to keep its doors open.
Madison Watson works at the Mary Lee Johnston Community Learning Center and has a daughter who attends the center.
She said she has started to plan for the worst-case scenario if the center closes.
"For people like me, I'd have to move because the waitlists. I have called around and waitlists are crazy long so I would have to move," Watson said. "I don't have family close and a lot of us don't."
Kendrick wrote a letter to DSS asking the department to reconsider its decision to terminate its subsidy contract.