9 reasons auto insurance companies might raise your rates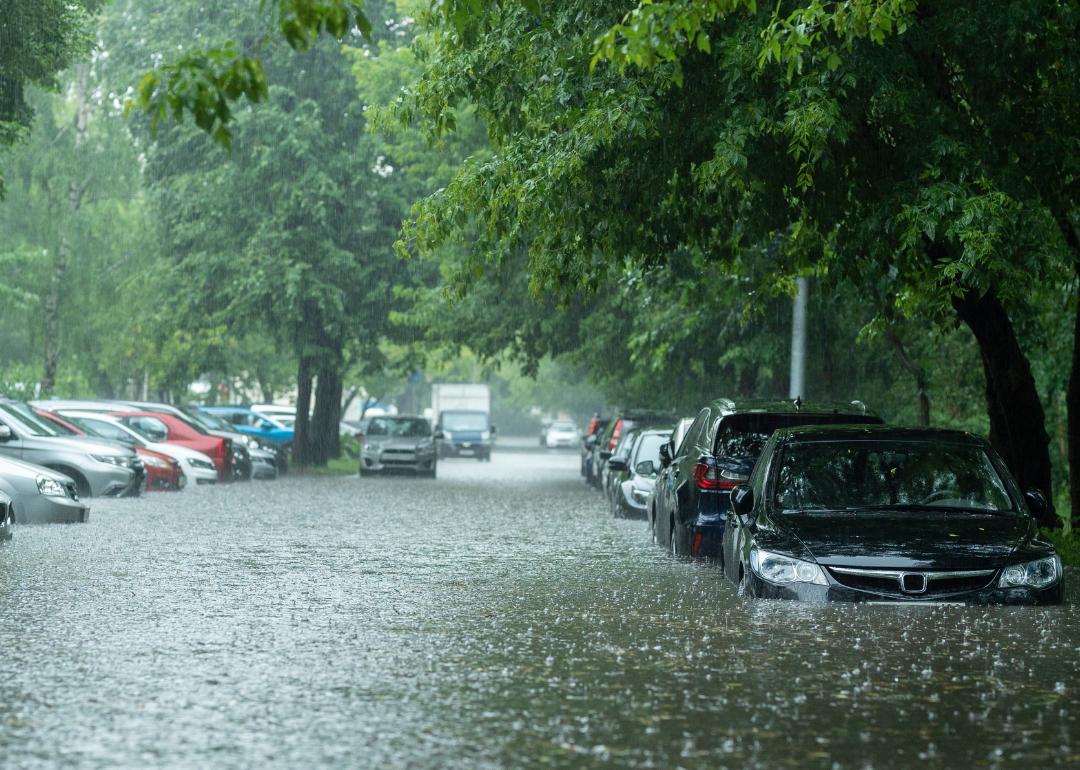 mkfilm // Shutterstock
9 reasons auto insurance companies might raise your rates
Flooded cars in a city.
Car insurance rates have been increasing faster than inflation, and you can expect them to continue that upward trend for at least part of 2023.
The cost of car insurance rose 17.1% over the past year, more than four times the overall inflation rate, according to May data from the Bureau of Labor Statistics.
Progressive and Allstate are among the insurers that expect additional rate increases during 2023.
What's driving the rising premiums? Higher costs for repairs are one reason, and that is a result of both more expensive auto parts and higher labor rates. Too few workers in the industry means repairs take longer, extending the time customers are in more costly rental cars. And more drivers are back on the road since the coronavirus pandemic eased, meaning more chances for crashes.
But other reasons also might contribute to more expensive car insurance, from poor driving habits—whether speeding or accidents—to moving to a new state with different minimum requirements for insurance. Even your credit score might determine the cost of your insurance, though some states have banned the practice. With this in mind, TruckInfo.net compiled a list of reasons auto insurance companies might increase a driver's rates.
Take a look to see which might apply to you.
---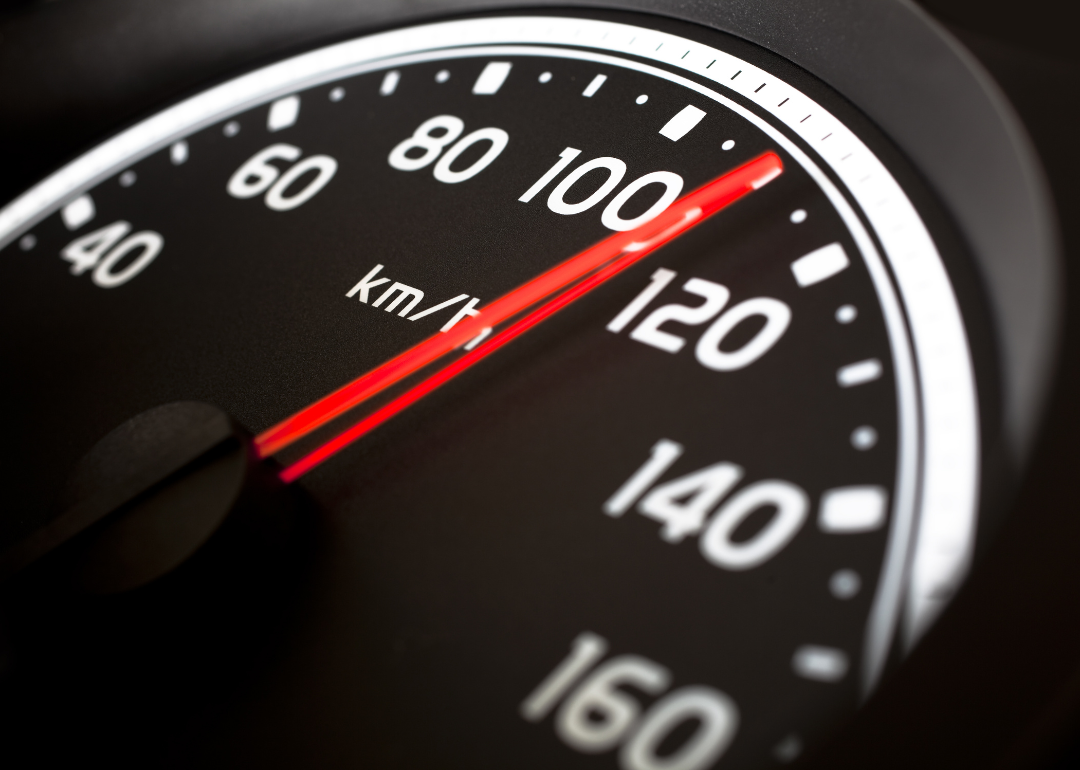 MP_P // Shutterstock
Speeding tickets
A car's speedometer showing a speed of 110 miles per hour.
If you're caught speeding, expect your car insurance rate to increase—but how much will depend on several factors. Is this your first offense? Have you had other traffic violations or accidents where you were at fault? How many miles over the speed limit were you driving, and how long has it been since your last moving violation? According to an analysis by Forbes Advisor, a speeding ticket can cost a driver, on average, an approximately $380 rate increase per year, but some carriers, like Farmers, offer first-timers forgiveness.
---

Kwangmoozaa // Shutterstock
Collisions
Two wrecked cars after a serious collision.
A single collision can raise your car insurance by $665 per year, according to an analysis by U.S. News & World Report. Rates, however, can vary widely by insurance company. According to a Forbes Advisor analysis, if you caused the crash, the average rate increase across the country is 45% after a collision with property damage only; it's 47% after one that also causes injuries. Even if you did not cause the accident, you still might see an increase in your premium, but it likely will be smaller, according to Experian.
---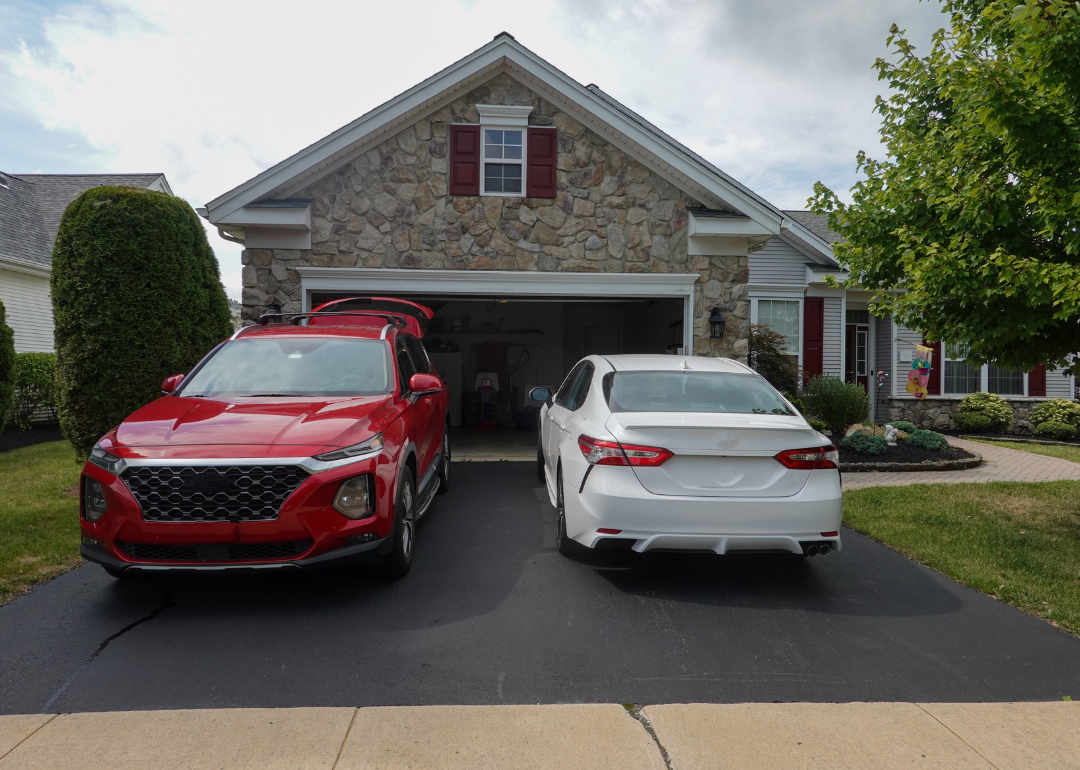 Alan Budman // Shutterstock
Adding a vehicle
Twoc cars in front of a suburban home.
An additional vehicle to your policy could raise your premium depending on your insurance provider, vehicle type, driving record, and where you live. If the added car is less than 10 years old, consider adding comprehensive or collision coverage or other options that are not required. On the other hand, insurers often offer discounts for multivehicle policies to reward customer loyalty.
---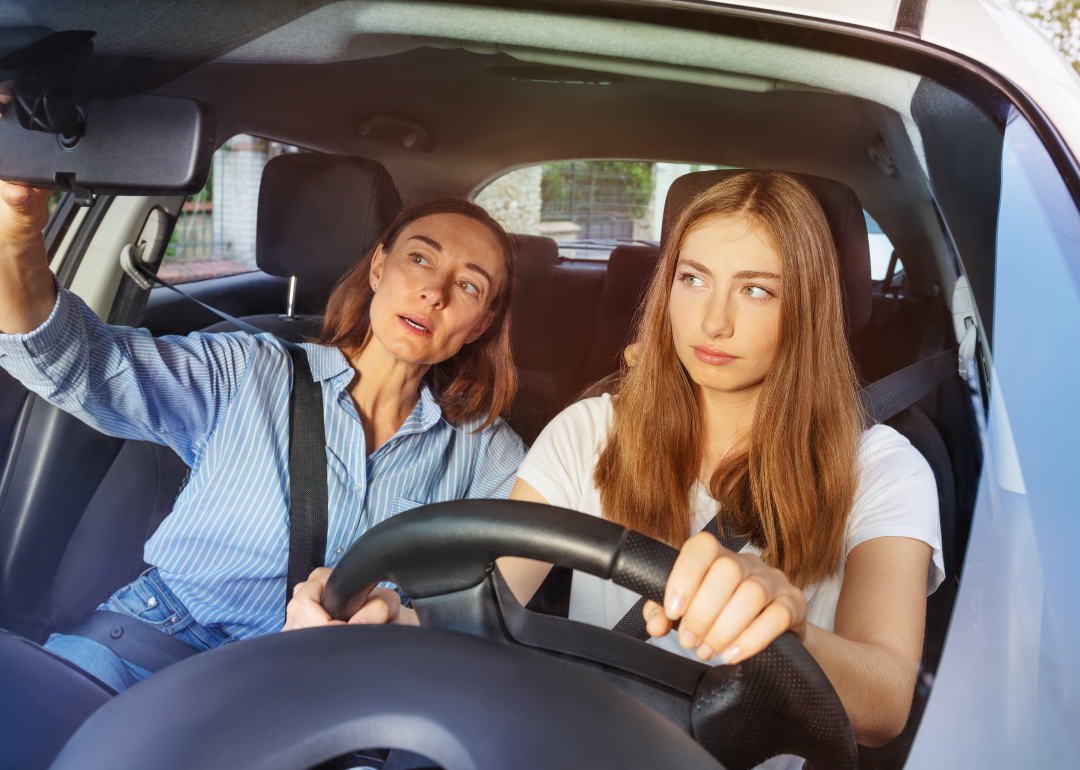 Sergey Novikov // Shutterstock
Adding a driver
A parent teaching their child to adjust their mirrors while driving.
Your first step is to determine if you need to add someone to your policy. For example, if the person has access to your car, lives with you, and has a driver's license, you must add them to your policy. The effect on your rate will depend on the person's driving history, age, and other factors, with young drivers often considered high-risk until they turn 25. On the other hand, an older driver with a long, safe driving record could help you save money.
---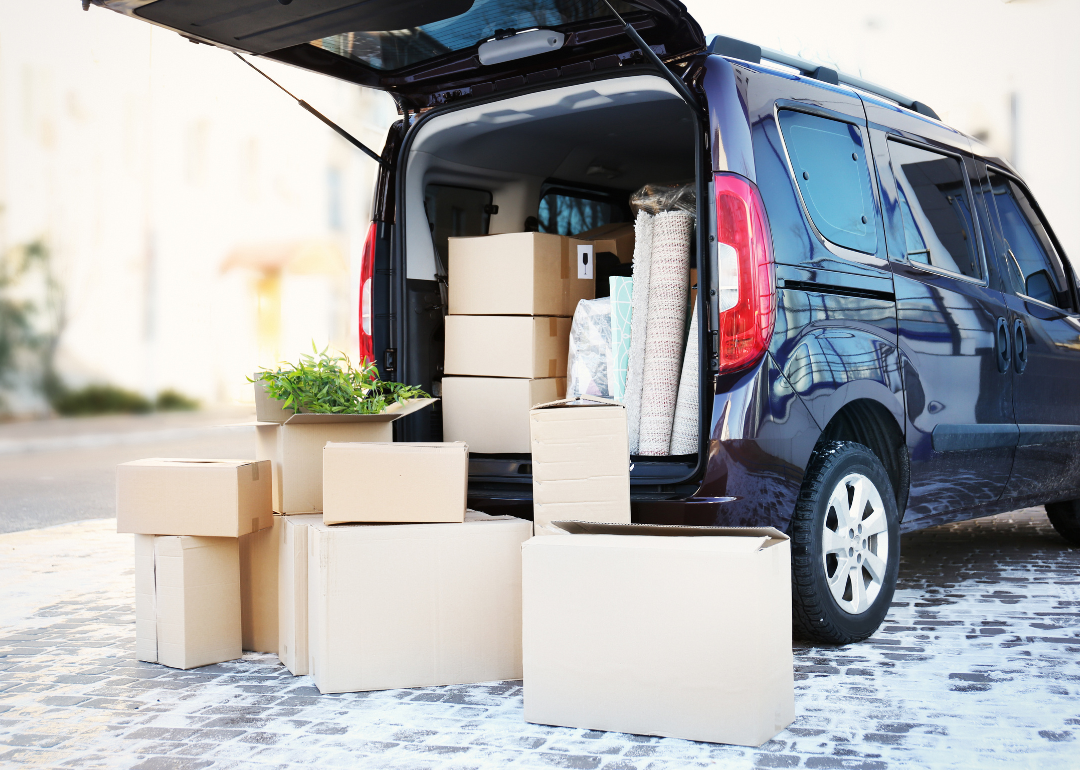 Africa Studio // Shutterstock
Moving
Boxes being packed in the back of a large SUV.
Insurance rates vary by state, with some of the lowest rates found in less populated states such as Idaho, Maine, and Vermont and higher rates in places with large cities such as New York.
Where you park your car at night also matters, especially in an area with a higher likelihood of theft or vandalism. States also differ in what kind of insurance is necessary at a minimum. For example, New Hampshire and Virginia do not require any, Florida requires you to have personal injury protection and property damage liability, and Massachusetts mandates coverage for bodily injury to others and bodily injury caused by an uninsured auto.
---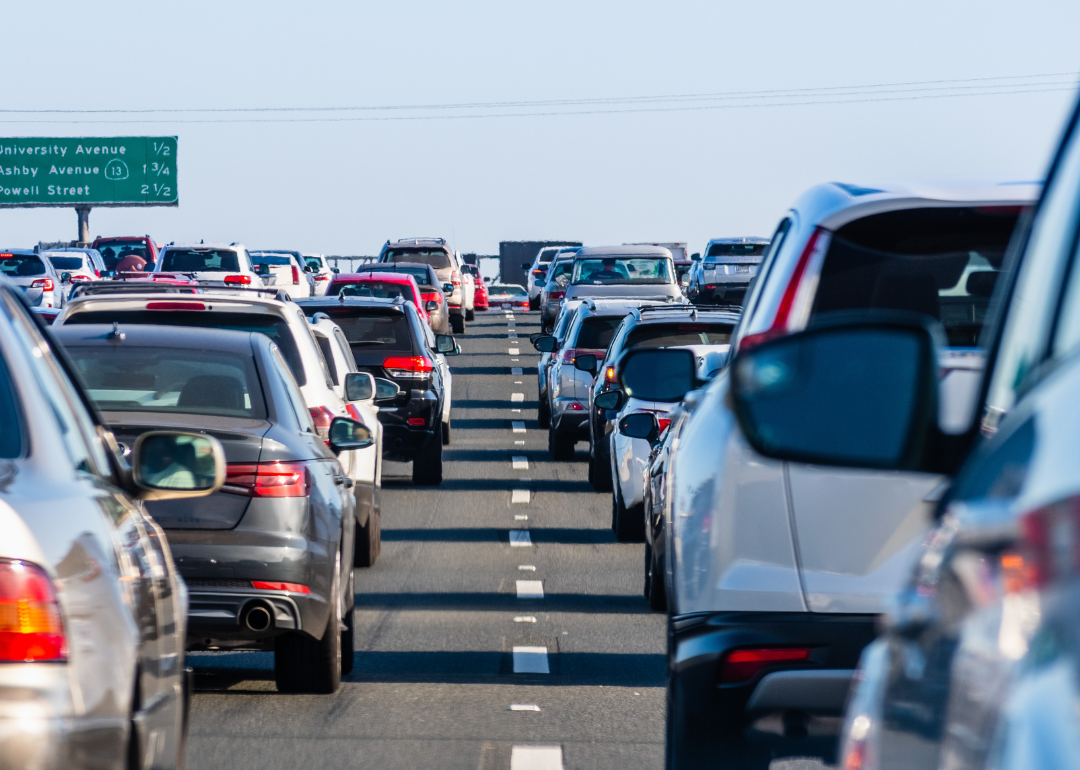 Sundry Photography // Shutterstock
Driving more often
Heavy traffic on one of the freeways crossing the East San Francisco Bay Area.
Driving more often can trigger a rate increase because you are more likely to have a crash the more time you spend on the road.
Americans drive 13,500 miles a year on average, according to the Department of Transportation. Driving more than 15,000 miles a year is considered high mileage, whereas driving less than 7,000 miles could get you a lower rate, specifically for low-mileage drivers. In most states, mileage is not a major determinant, but California is an exception; there, insurers can consider mileage one of the top three factors to determine premiums.
---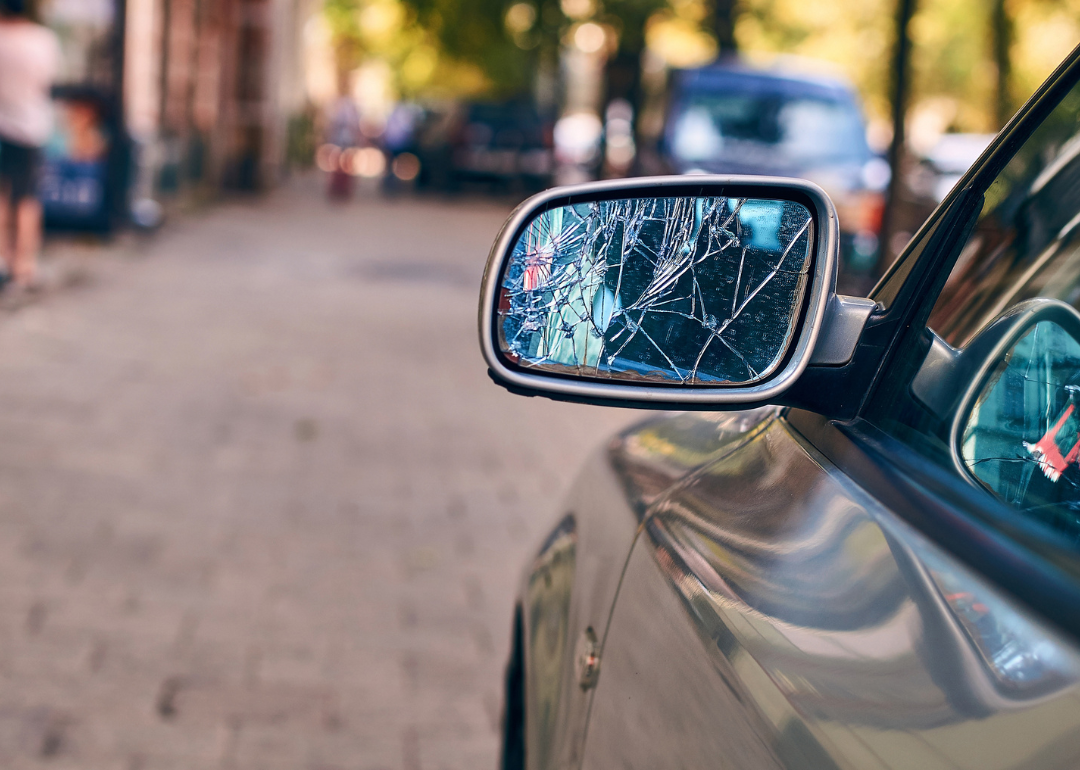 Oleksandr Berezko // Shutterstock
Insurance losses
A car with a broken car door mirror.
When insurance companies have to pay, they consider you a higher risk. A history of claims for damage caused by vandalism, fire, or hitting an animal might increase your insurance rate—but not as much as having had an at-fault accident would. An insurance score estimates your risk of having future claims. It's calculated based on information in your credit report, including outstanding debt, whether you repay your debt promptly, bankruptcies, and collections.
---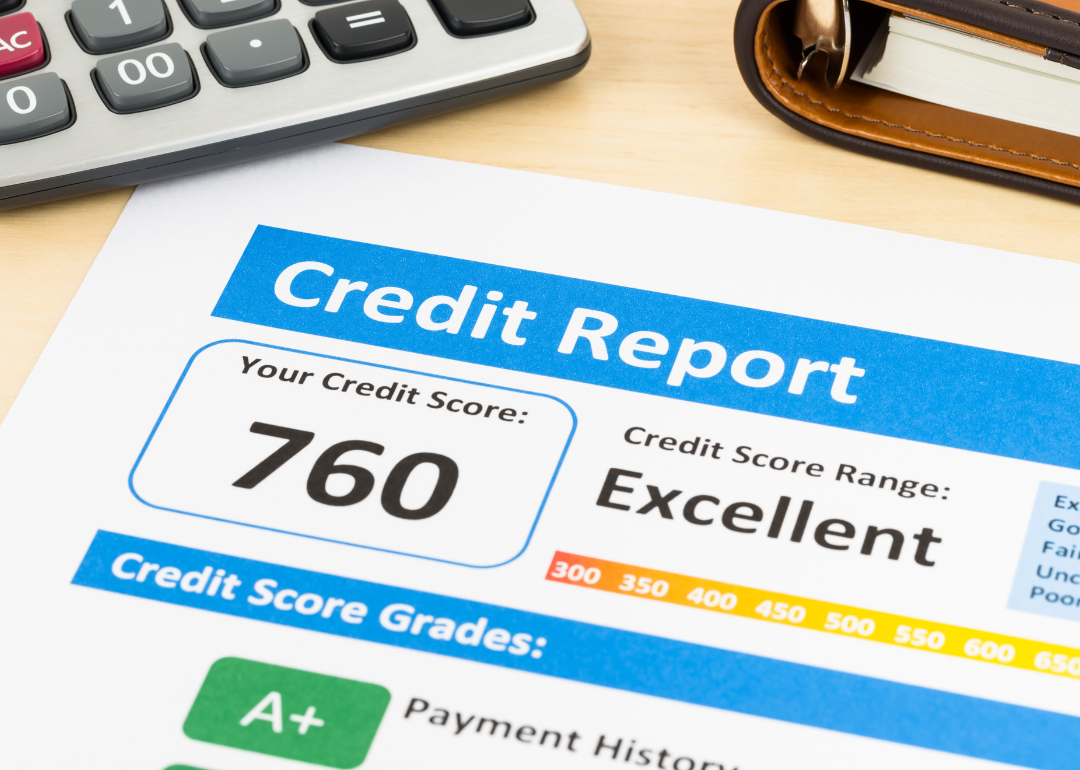 Casper1774 Studio // Shutterstock
Credit score changes
A credit score report of 760 with a calculator and organizer book.
Your credit score can affect your car insurance rate just as your payment or driving history can. Research shows that people with lower credit scores are more likely to file insurance claims. Insurers, however, are limited by state laws as to where and how they can consider credit scores in setting insurance rates. California, Hawaii, and Massachusetts, for example, have banned using credit-based scores when calculating risk, and other states allow only limited use.
---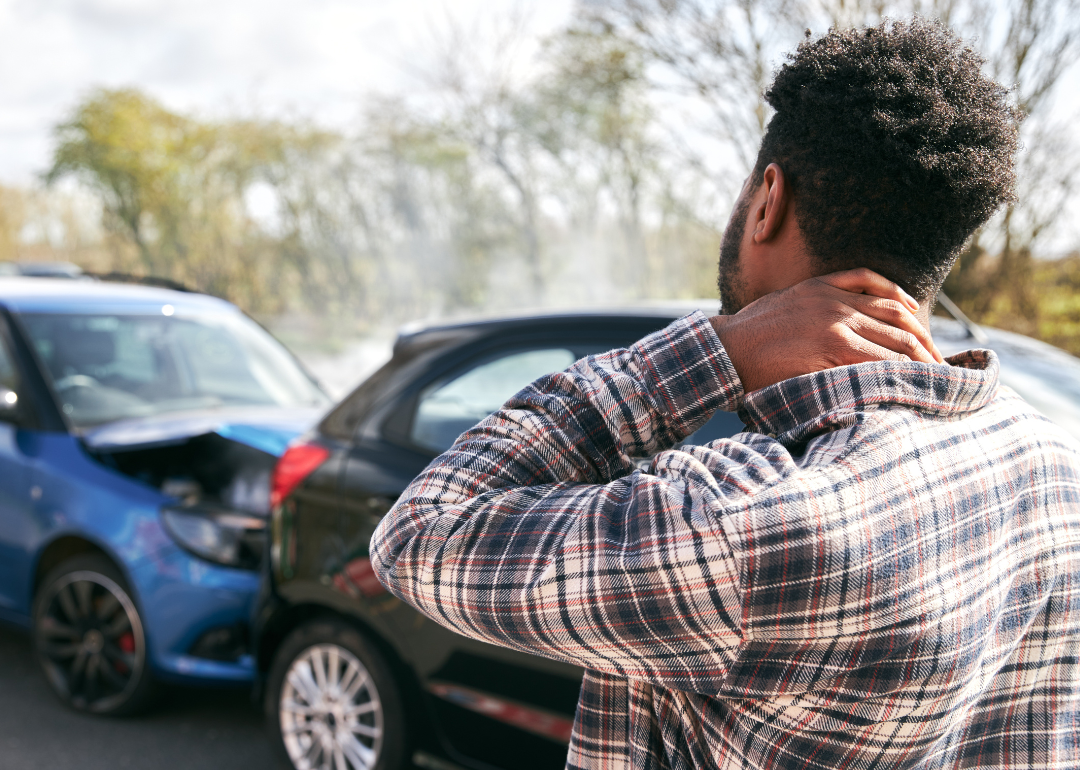 Southworks // Shutterstock
Adding coverage
A person holding their neck because of whiplash from a car accident.
Nearly every state requires liability insurance. Coverage for uninsured or underinsured drivers is necessary in 20 states and for personal injury protection in 12. But beyond those minimums, a policyholder can mostly choose which coverage to pick. Collision coverage, for example, pays to repair or replace a car regardless of who is at fault for the crash. But if you want additional coverage, expect to pay for it.
Story editing by Jeff Inglis. Copy editing by Paris Close. Photo selection by Abigail Renaud.
This story originally appeared on TruckInfo.net and was produced and
distributed in partnership with Stacker Studio.
---