Record numbers of nurses left their jobs during the pandemic—these incentives aim to lure them back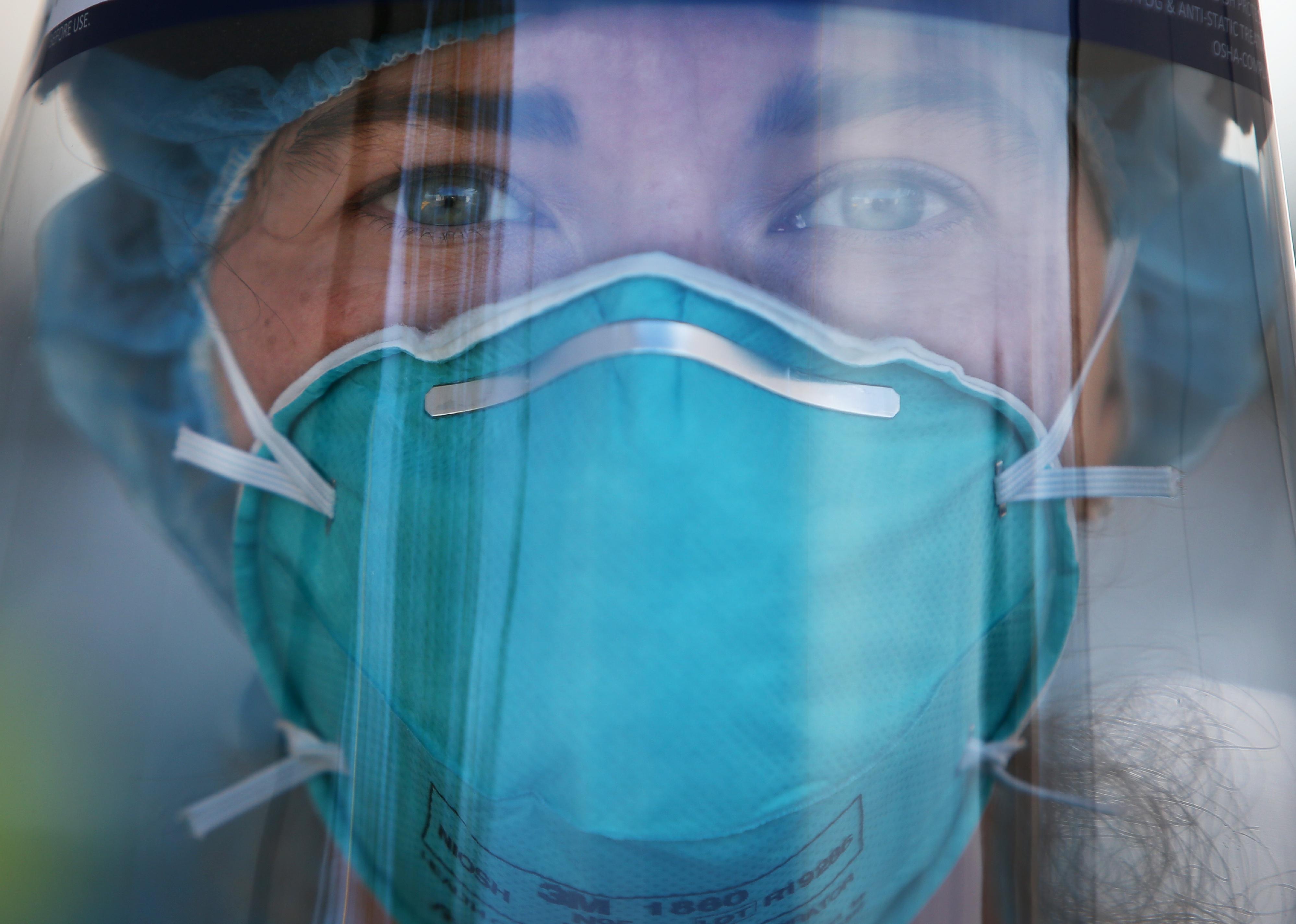 Lisa Maree Williams // Getty Images
Record numbers of nurses left their jobs during the pandemic—these incentives aim to lure them back
A nurse with an intense look on her face wearing protective gear.
The total number of registered nurses in the U.S. dropped by more than 100,000 in 2021—the largest single-year drop in 40 years, according to a Health Affairs analysis.
A key driver of the mass exodus was the COVID-19 pandemic as nurses were on the frontlines responding to the infectious disease. Many became infected themselves and felt pressure to return to work quickly, according to an Incredible Health survey of more than 2,500 U.S. nurses in February 2022. The study also found that 34% of nurses said they would likely quit their jobs by the end of the year. Of those looking to leave their jobs, 2 in 5 planned to pursue another nursing role.
Burnout was prevalent for those in the profession: Another study found that at least 3 in 5 nurses reported their workload increased due to the pandemic. Other factors cited by Health Affairs include early retirements and people needing to leave the workforce to care for children or elders due to pandemic-related interruptions in care.
This high turnover comes as the Bureau of Labor Statistics predicts over 200,000 new nursing jobs to open annually through 2031, creating a wider gap between supply and demand if the workforce doesn't grow in step. Incredible Health looked at the types of incentives offered by education programs and medical facilities to attract nurses to their facilities and the nursing field.
---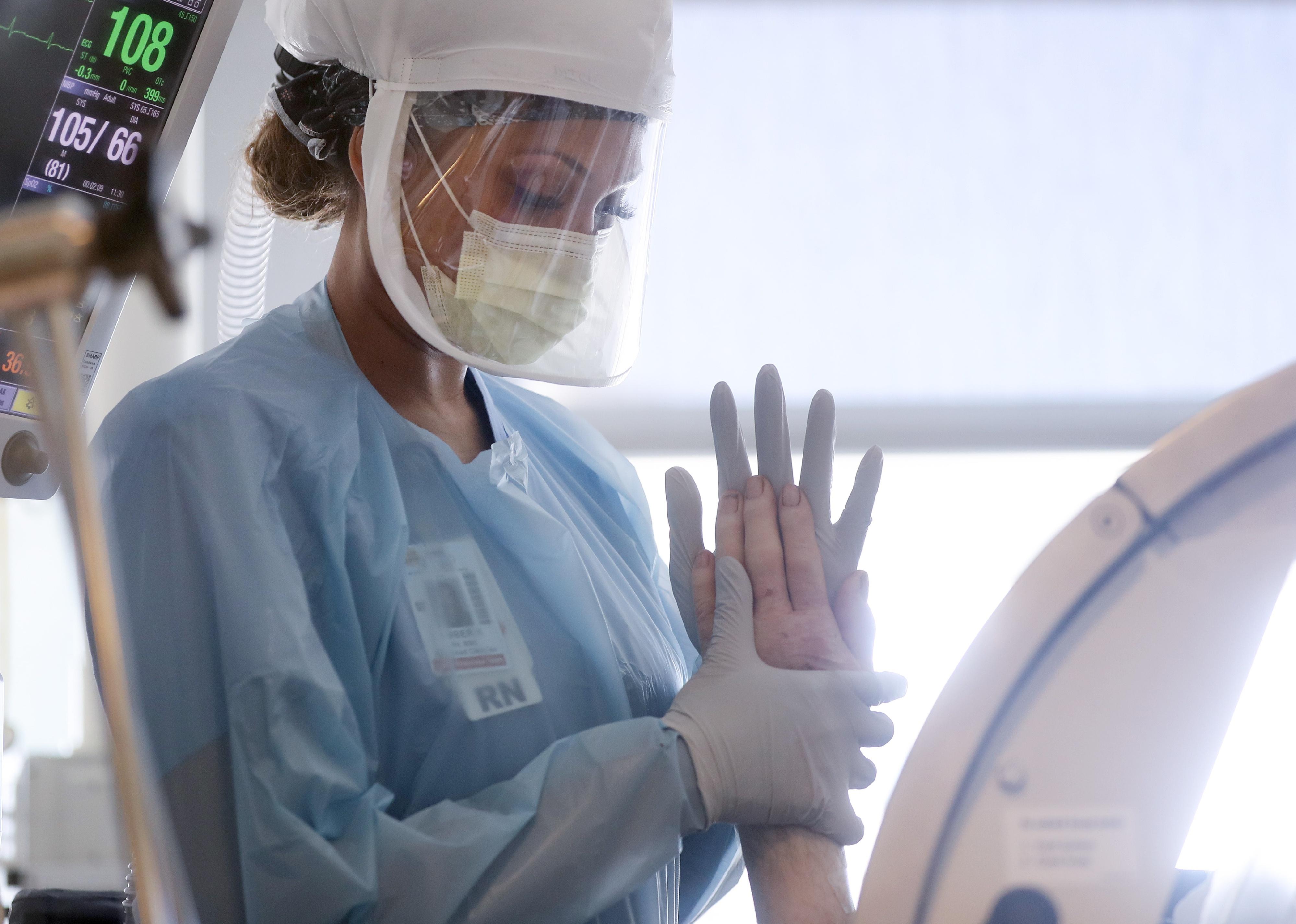 Mario Tama // Getty Images
Hiring bonuses
A nurse in protective gear holds a patient's hand.
Rather than offering higher salaries across the board, health systems are using sign-on bonuses to attract nurses. The review of hiring data for more than 400,000 nurses in 2022 revealed small changes to hourly rates nationally, but a 162% increase in the number of offers with hiring bonuses. Florida had the highest average sign-on bonus at $13,095. Sign-on bonuses nearly doubled in Texas, from an average of $5,800 in 2021 to $10,700 in 2022.
The Veterans Affairs Health Care System in Durham, North Carolina, offered hiring bonuses of up to $15,000 for well-qualified registered nurses in an effort to fill more than 100 open nursing positions, according to a local CBS station. Colorado's state government offered $14,000 hiring bonuses to encourage mental health nurses to work in two psychiatric hospitals that had to leave beds empty due to the nurse shortage, according to 9News.
---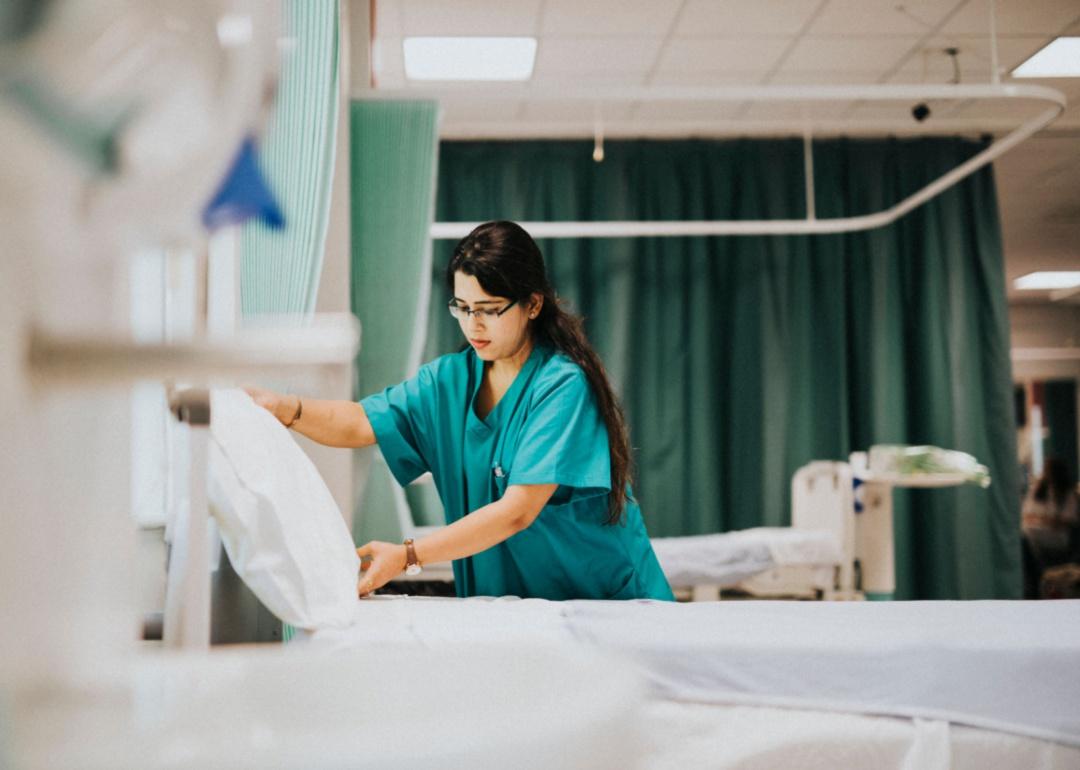 Rawpixel.com // Shutterstock
Free tuition
A nurse making a hospital bed.
Some universities and training programs offer free tuition or student loan forgiveness to encourage more people to pursue careers in nursing. The University of Rochester School of Nursing in New York, the University of Pittsburgh Medical Center, and Chamberlain University in New Orleans have started tuition-free nursing programs since 2021. All three programs require graduates to work at affiliated hospitals for at least three years in exchange for student loan forgiveness or scholarships.
In the wake of the pandemic, Michigan established two free community college programs—Future for Frontliners and Michigan Reconnect—that adults without college degrees could use to earn an associate degree in nursing. Free tuition makes nursing more accessible to a bigger, more diverse candidate pool.
---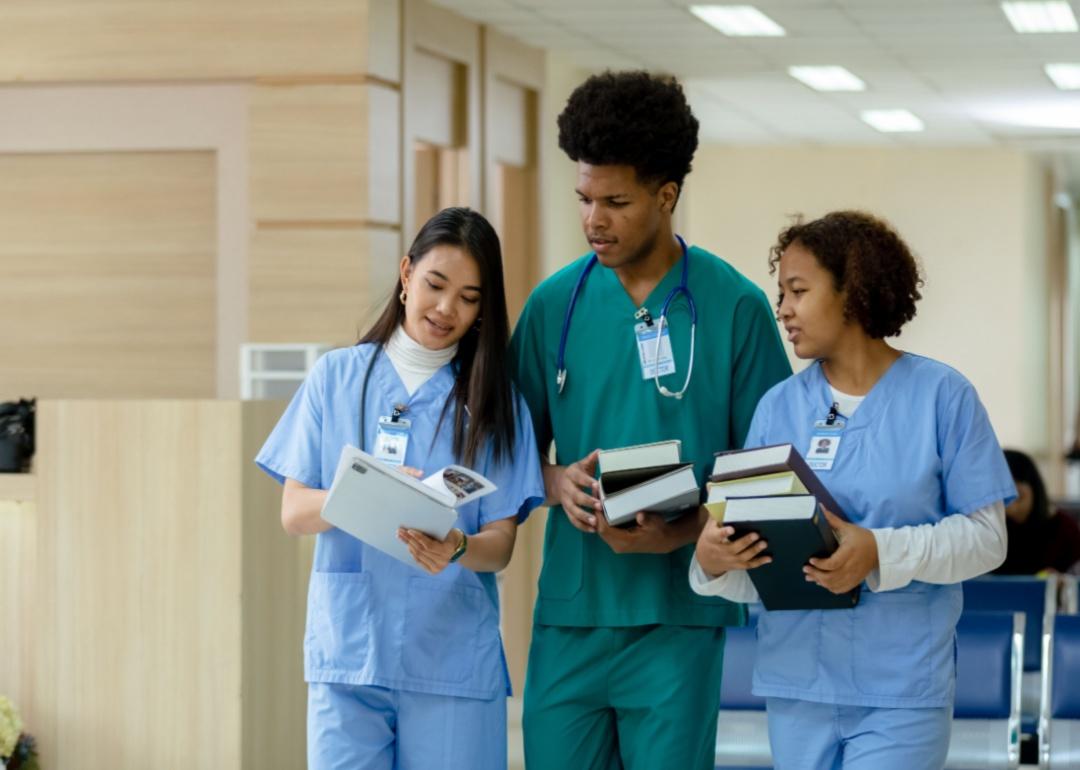 FOTO Eak // Shutterstock
Faster education paths
Two nursing students holding books talk with another nurse in a hospital.
In addition to cutting tuition costs, nurse preparation programs are also creating accelerated programs to help nursing students enter the workforce more quickly. Accelerated nursing programs take less than two years to complete because they focus on patient care skills and forgo general studies courses. By comparison, a traditional Bachelor of Science degree in nursing typically takes four years, and nurses wanting leadership positions often spend another two years on an advanced degree.
Fast-track education paths can be especially appealing to working nurses wanting to add to their credentials and people changing careers to enter nursing who already have a degree in another area. The number of opportunities to earn a nursing degree is growing to meet demand, with 135 nursing programs nationwide launching or expanding in 2022.
---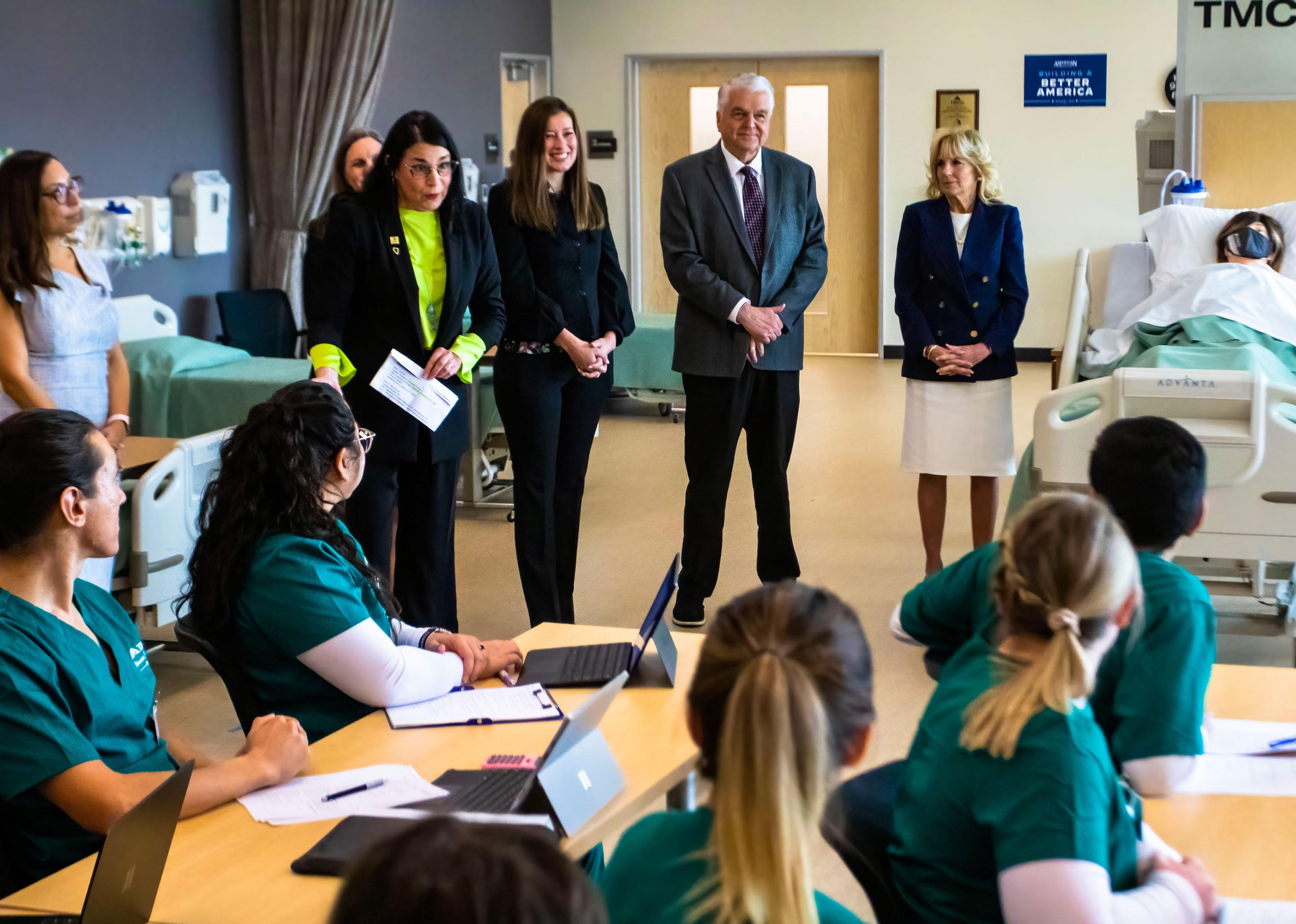 Ty O'Neil/SOPA Images/LightRocket // Getty Images
Federal legislation and funding
Governor Steve Sisolak (R) and Dr. Jill Biden (L) attending a nursing program classroom.
Federal intervention can also help address the nursing shortage. As part of the Coronavirus Aid, Relief, and Economic Security Act of 2020, federal lawmakers reauthorized Title VIII of the Public Health Service Act, which provides federal funds for nursing education programs.
The Department of Health and Human Services also funds the Nursing Education Loan Repayment Program, which helps repay education loans for registered nurses. If passed, the Future Advancement of Academic Nursing Act would bring an additional $1 billion investment in the nursing workforce. The bill was introduced in 2021 and did not advance out of the subcommittee.
Data reporting by Paxtyn Merten. Story editing by Jeff Inglis. Copy editing by Paris Close. Photo selection by Lacy Kerrick.
This story originally appeared on Incredible Health and was produced and
distributed in partnership with Stacker Studio.
---