Jefferson City police recommend stay-at-home order violation charge after chase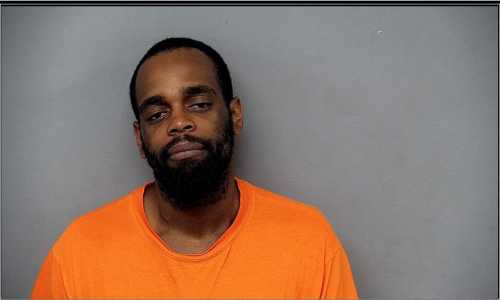 JEFFERSON CITY, Mo. (KMIZ)
UPDATE: Prosecutors charged Harris with stealing a vehicle, a felony, and misdemeanor resisting arrest.
A Cole County judge ordered him jailed without bond.
ORIGINAL: Jefferson City police are recommending prosecutors charge a man with violating the county's stay-at-home order along with domestic assault, vehicle theft and other charges.
Police said in a news release Friday that officers arrested Brandon Harris, 29, after he led them on a chase starting in the 600 block of East Dunklin Street. The chase continued on Highway 50, Highway 179 and Truman Boulevard before police used spike strips, according to the release.
The vehicle continued on deflated tires until the driver got out on Scruggs Station, police said. He was immediately arrested.
The events began a little after midnight on Friday when a woman claiming to be Harris' girlfriend told police he assaulted her on Lafayette Street and stole her vehicle, police said. The vehicle drove by as police were interviewing her, the release said, leading to the attempted traffic stop and chase.
The woman told police Harris left the scene because he was on pre-trial release on other charges in Cole County, according to the news release.
Police have requested charges of domestic assault, reckless driving, resisting arrest and violating the county's COVID-19 stay-at-home order.