City leaders weigh in on unopposed council races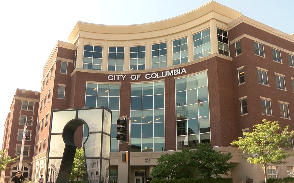 COLUMBIA, Mo. (KMIZ)
Several Columbia City Council members have run for the position unopposed in the past few years. Ian Thomas and Karl Skala both ran unopposed om 2019. Betsy Peters ran unopposed in 2018.
Matt Pitzer is currently running unopposed for Ward 5 in April's election.
Pitzer and other city leaders said there are several reasons this trend has been recurring in the Columbia.
Pitzer and Columbia Mayor Brian Treece said they believe it shows Columbia residents are happy with what the current council is doing for the city.
"I think that's a reflection of some of the changes that have been made at city hall where we've got new leadership. New city manager, new police chief, and I think that you know, there's some recognition that things are stable and we're beginning to move in a positive direction," Pitzer said.
Treece said he takes the lack of competition for some positions as a vote of confidence.
"People want steady leadership right now to continue the progress we've made. We're creating jobs, our economy is strong, our neighborhoods are safe, and we're taking care of the core basic city services that allow us to do some of those other things that a majority of our citizens want us to focus on," Treece said.
Columbia residents have the chance to fill out a survey each year to tell how they feel the city is doing. The results from the latest survey in 2018 suggest 61% of residents think the city government is a trusted source of information.
There are still some areas, however, residents think could be improved. 44% of residents who took the survey said they were dissatisfied with the condition of city streets.
Under "Satisfaction with Items That Influence Perception Residents Have of the City," 26% said they were dissatisfied with the overall feeling of safety in the city.
Karl Skala who represents Ward 3 and has run unopposed in the past said there could be other reasons there are not more people campaigning for City Council, although satisfaction with leadership may have an impact.
He said the job requires around the same work as a part-time job, but the compensation may not reflect that, meaning not everyone can afford to run for council. Council members make around $6,000 a year.
"Some people don't have the luxury that I do to be able to afford that, and it does narrow the number of people who are likely to want to volunteer to do a lot of work for not a whole lot of compensation," Skala said.
Skala said there is no clear black and white answer to how to deal with this issue. He said paying more for the position is also not a clear answer.
"You lose some of the folks who just want to do this because they enjoy doing it for public service reasons. Because they want to give something back to the community," he said.
Skala, Pitzer and Treece said despite unopposed positions, there is not a lack of political participation in Columbia.
"Come to any city council meeting. There's plenty of participation and I think that's part of the dynamic here, that you have a very robust citizenry that is engaged in the process," Treece said.