Beautiful Weekend Leads to Winter's Arrival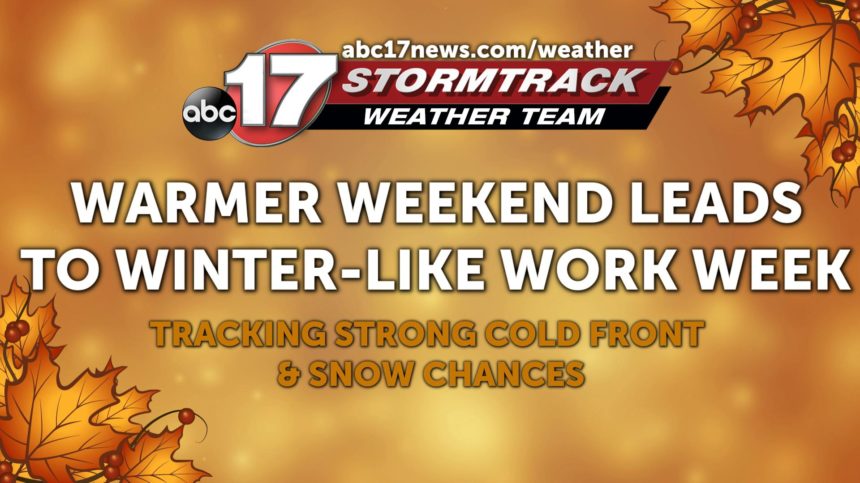 SATURDAY: Beautiful and sunny, highs around 60 degrees.
SATURDAY NIGHT: Clear, lows in the lower 40's.
EXTENDED: We are going to be spoiled this weekend with beautiful weather and warmer temperatures due to a wind out of the south but that all chances as a cold front pushes through the area Sunday night leaving us bitterly cold to start the work week. Once the front passes we see the threat of freezing precipitation and snow showers leading into Monday morning since temperatures will be below freezing. Right now, accumulation looks limited to grassy and elevated surfaces if snow showers do materialize. A Weather Alert Day is in effect from Monday night into Wednesday morning for the potential of dangerous wind chills in the single digits Tuesday and Wednesday mornings. All of next week stays below average with highs in the 30s and 40s.