WEATHER ALERT DAY: Severe weather possible this afternoon, evening
The ABC 17 Stormtrack Weather Team has issued a Stormtrack Weather Alert Day ahead of the threat for severe thunderstorms tonight.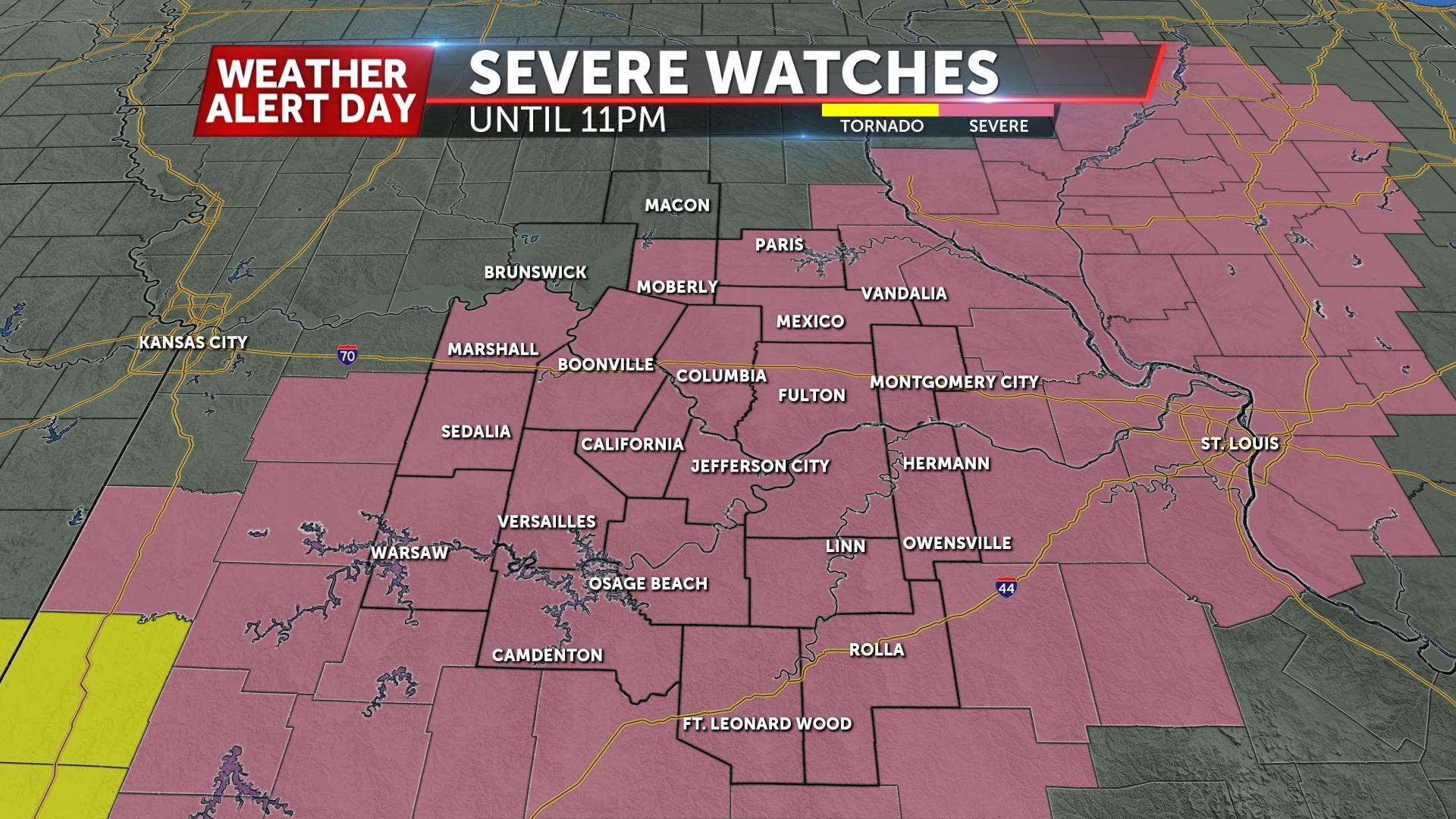 Tuesday Afternoon Update: Showers and thunderstorms have developed ahead of the cold front, and with ample sunshine this afternoon, they'll have plenty of energy to work with through the evening. Storms will intensify and track southeast as the evening wears on.
Tuesday Morning Update:
Things look to be trending a touch later by an hour or two this morning. There is a bit of a more interesting trend showing up in spots this morning in addition to that tardiness. We're going to be tracking some cloud cover building this morning. Holding onto cloud cover could limit some of the fuel these storms will want to feed off of. We're by no means out of the woods, but that is an encouraging sign as a possible outcome.
Monday Afternoon Update:
Confidence is becoming higher that we'll see some storms roll through tomorrow afternoon. Temperatures in the mid to upper 70's will create a ripe environment for storms to tap into. There is some evidence of a cap (or temperature inversion above the surface) by the afternoon, but doesn't look like enough to hold back storms. The one questionable ingredient is wind shear. While there will be some increasing and turning of the winds with height, it doesn't look like a troublesome amount. This may hold back some organization tomorrow afternoon.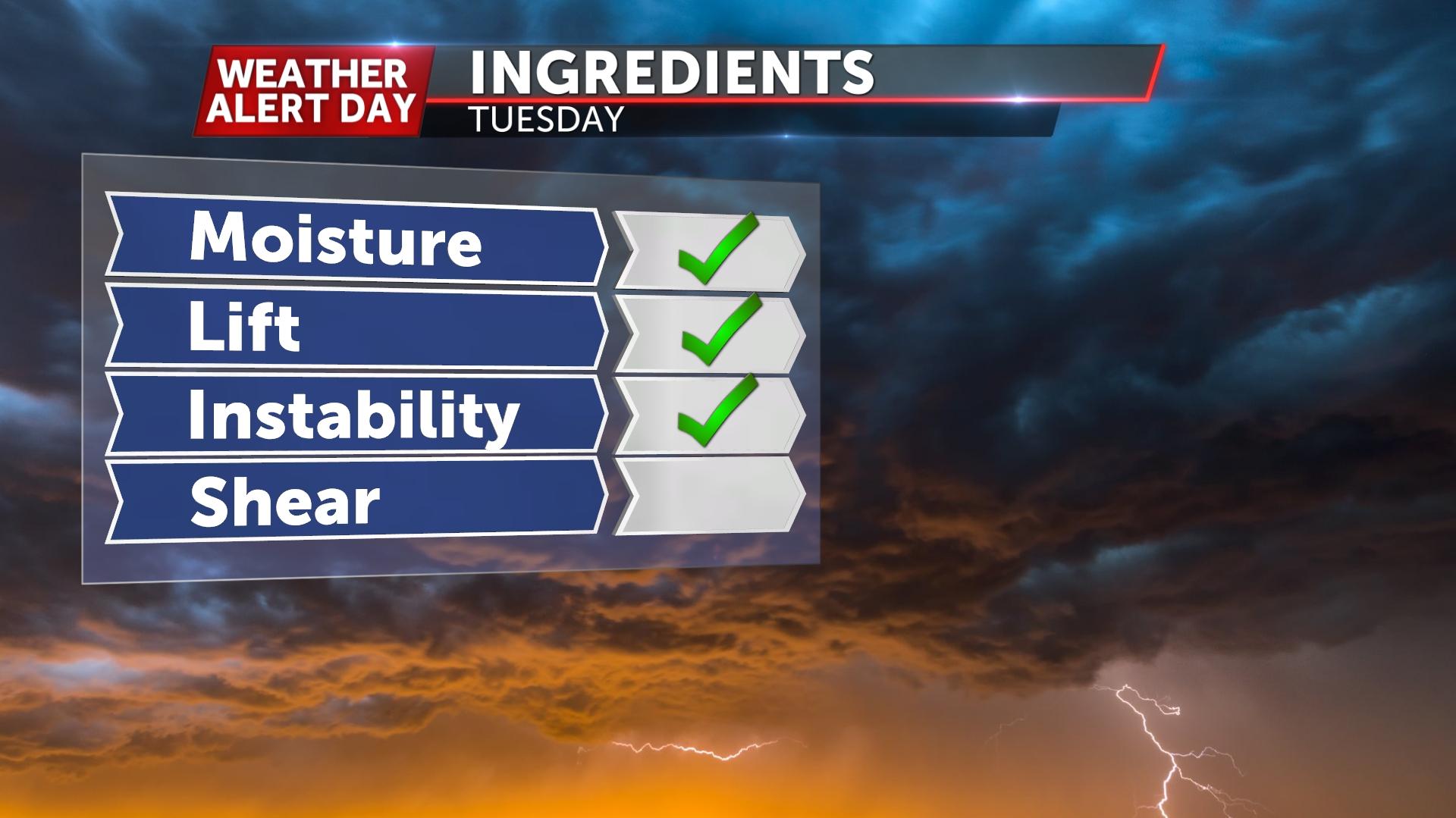 SYNOPSIS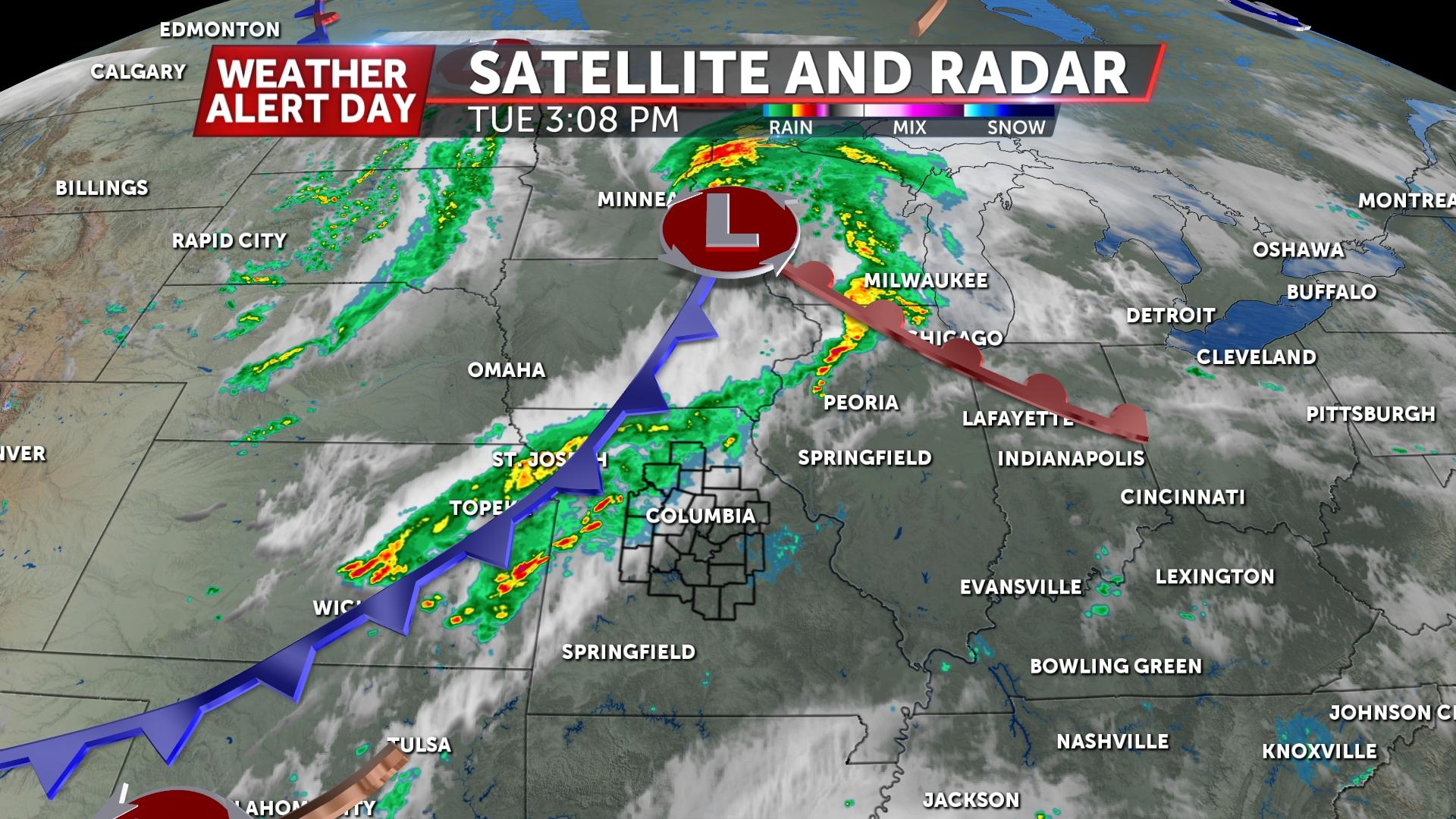 A powerful wave of low pressure is set to spinning out of the north-central plains this afternoon.
This will bring a strong cold front through the area. With warm & moist air in place, storms have already started to develop ahead of the front.
TIMING
Storms have started to fire up ahead of the cold front in northwest Missouri as of 3PM and will continue to intensify and spread southeast through the evening. Storms will move into the Columbia and Jefferson City area between 5:00-6:00 PM.
THREATS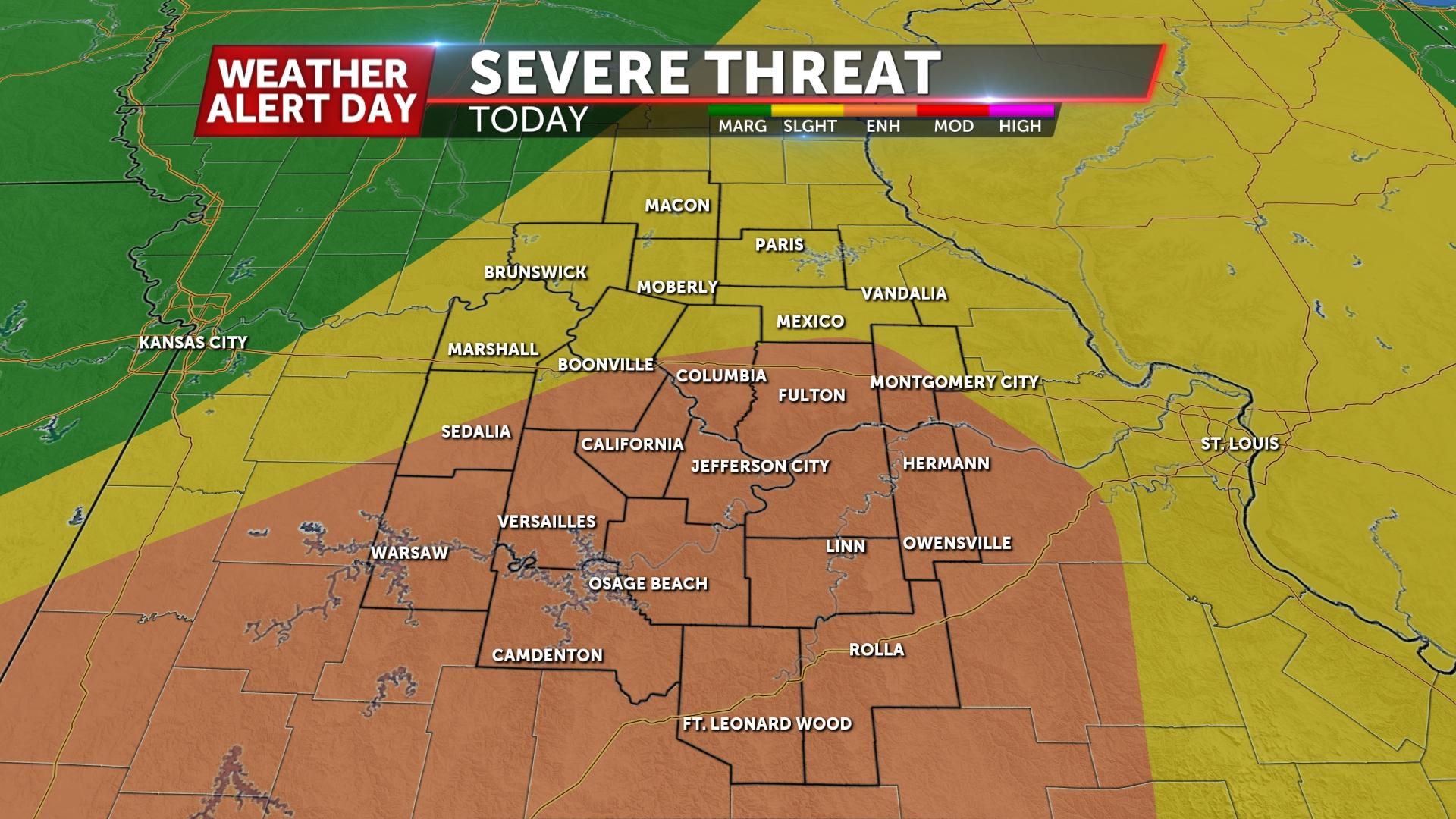 The Storm Prediction Center has highlighted much of Mid-Missouri in an enhanced severe weather risk. (Level 3 out of 5)
We're expecting severe storms to be embedded within a line of thunderstorms that develops along the cold front.
At this time, damaging winds between 60-70 mph, 1"+ diameter hail and isolated tornadoes are possible as these storms move through.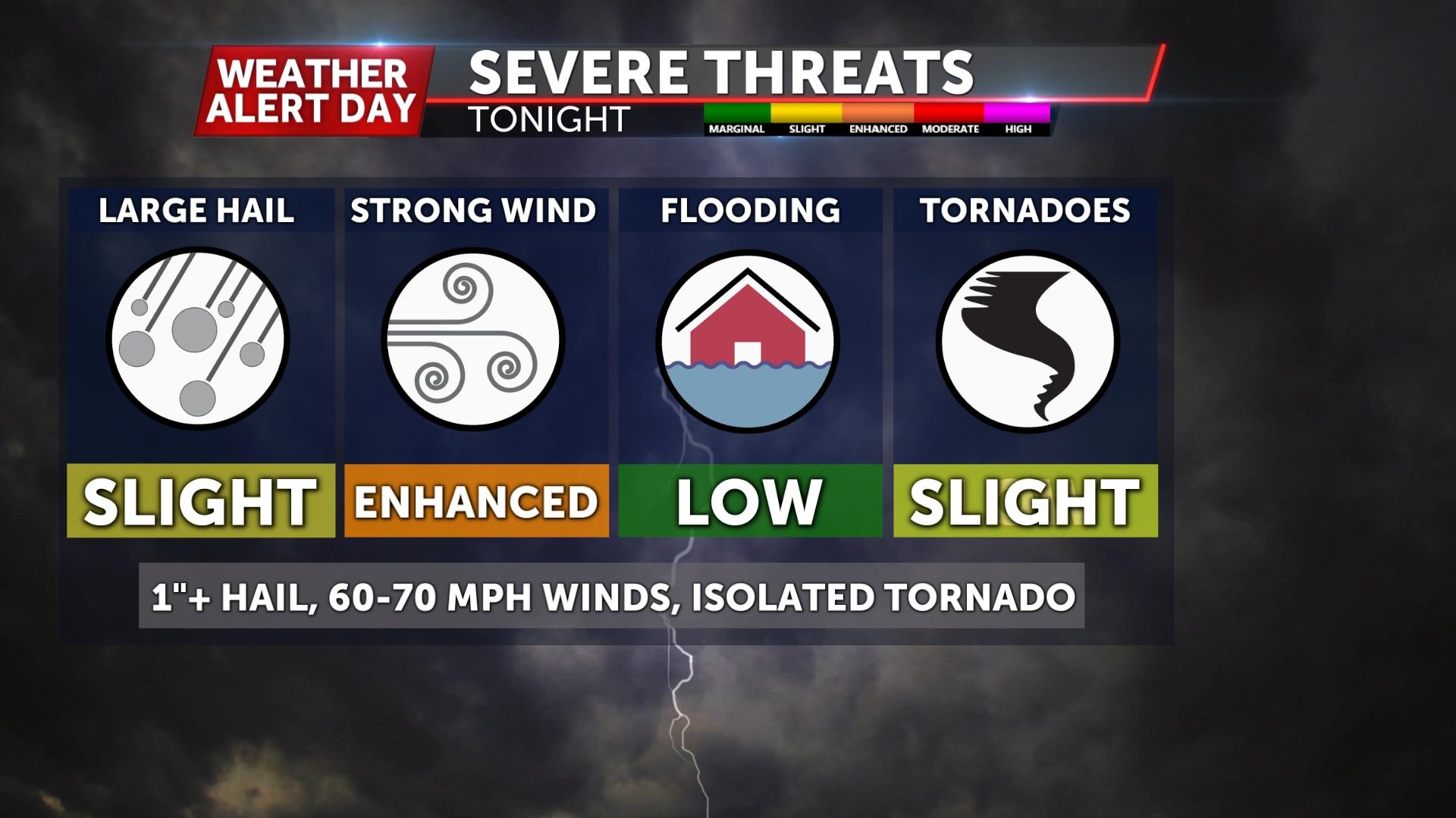 Futuretrack
As storms initially fire, the primary concern looks to be large hail with these discrete cells.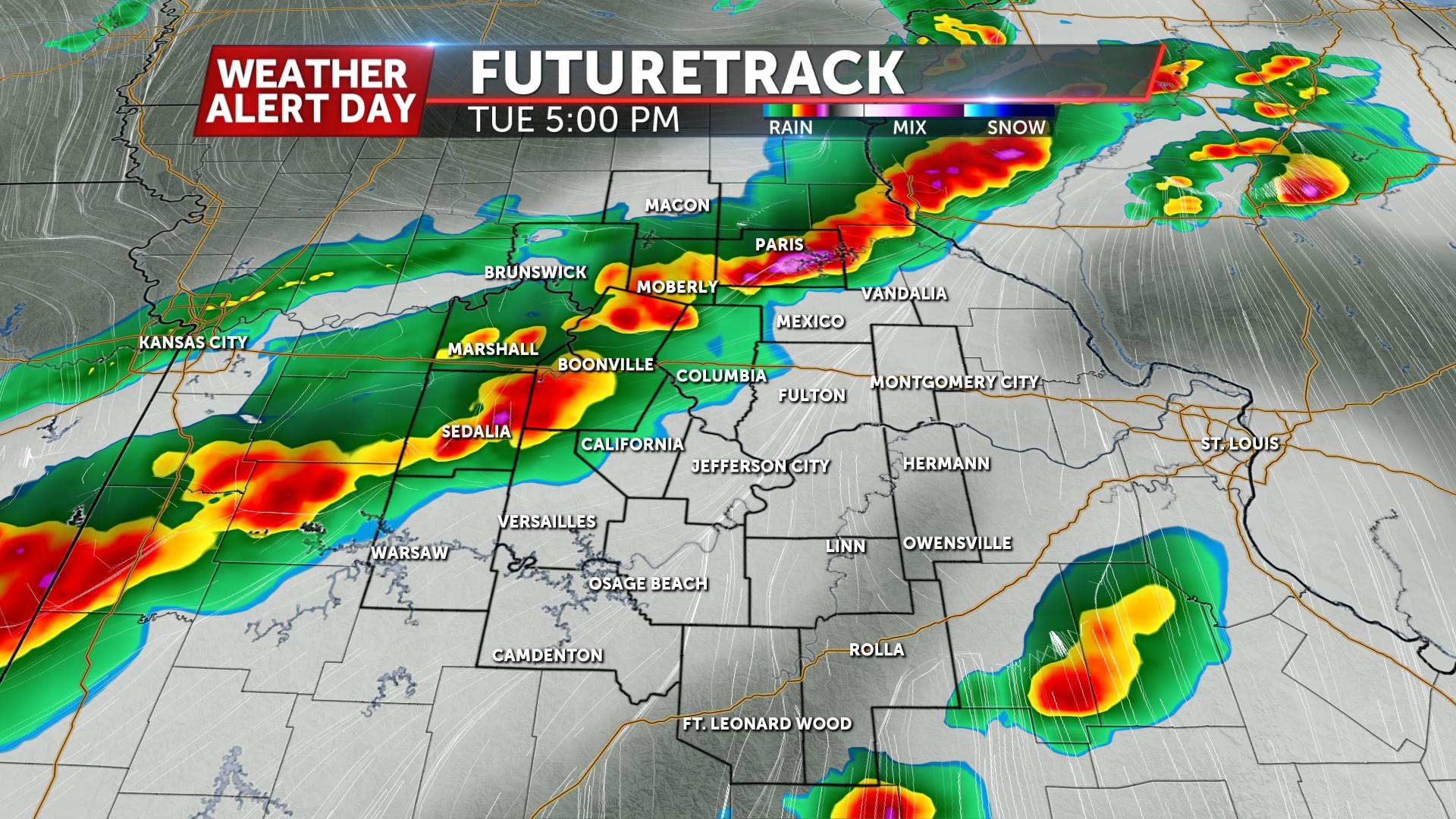 As these storms grow upscale and merge into a line, damaging winds will start to take over as the primary threat.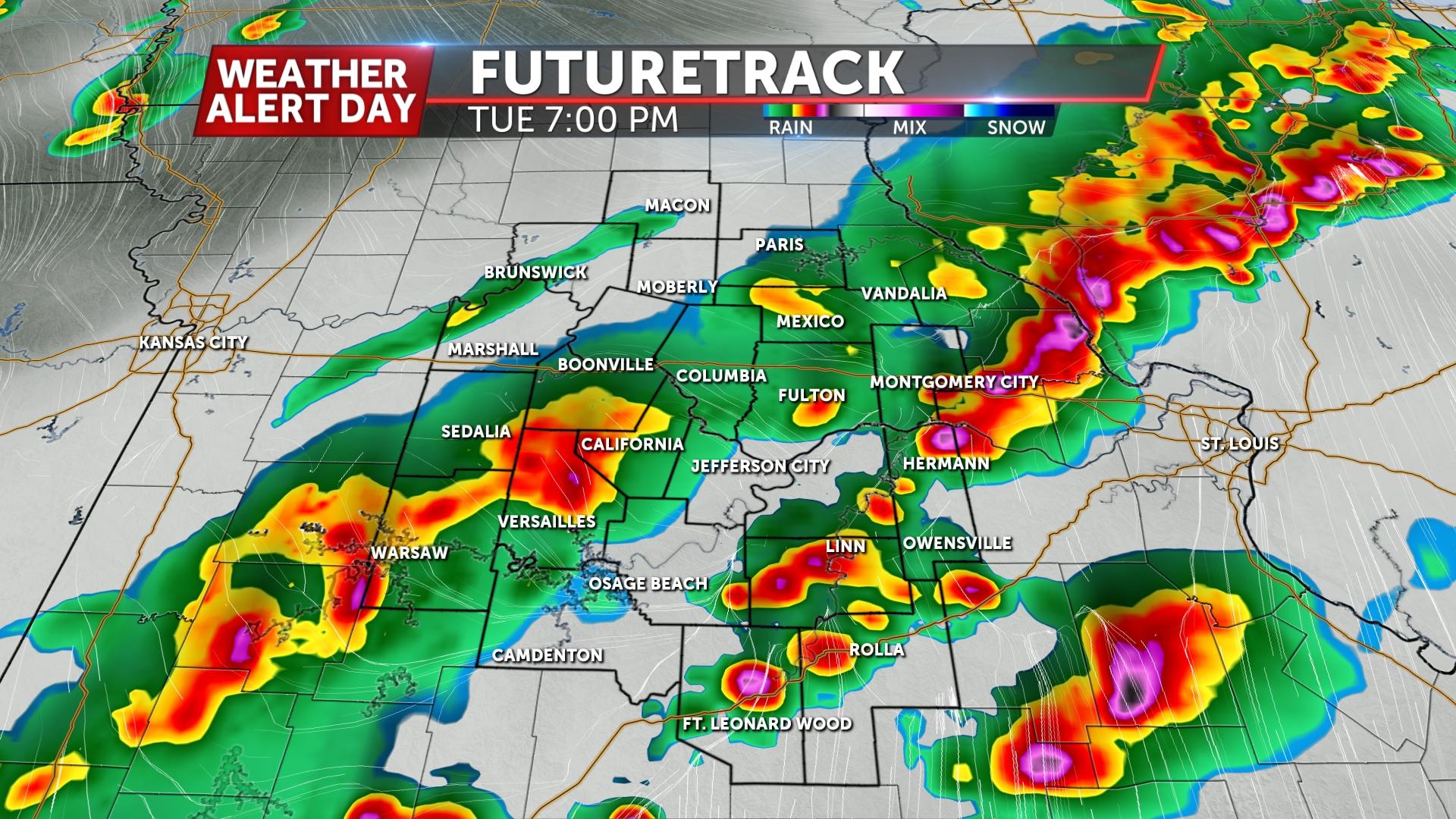 Within the line, we could see a few embedded circulations spin up a tornado or two if these storms can tap into air at the surface.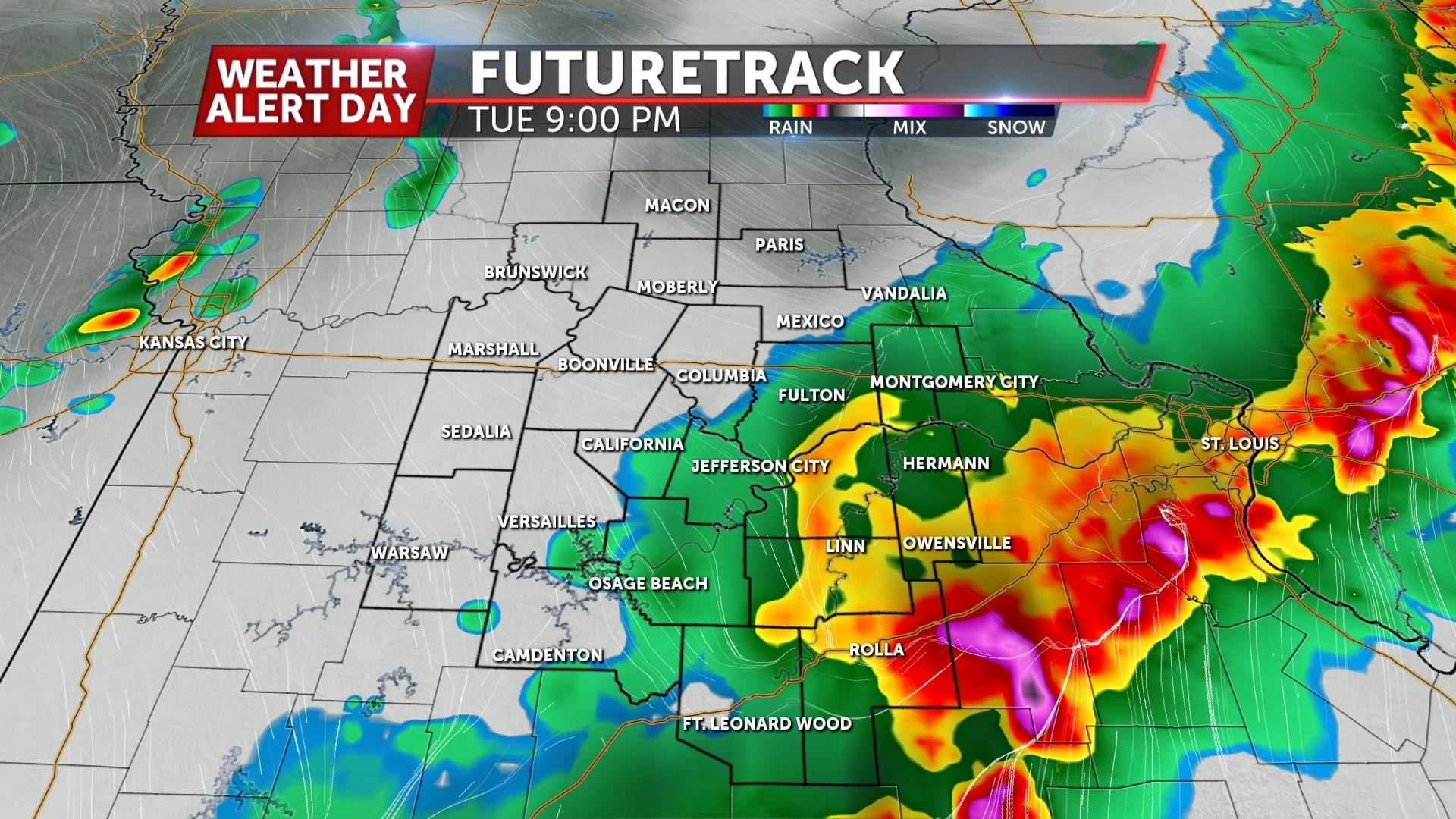 Share this blog with family and friends to help the stay ahead of the threat for severe weather Tuesday.