Quick start to spring down south leads to an early allergy season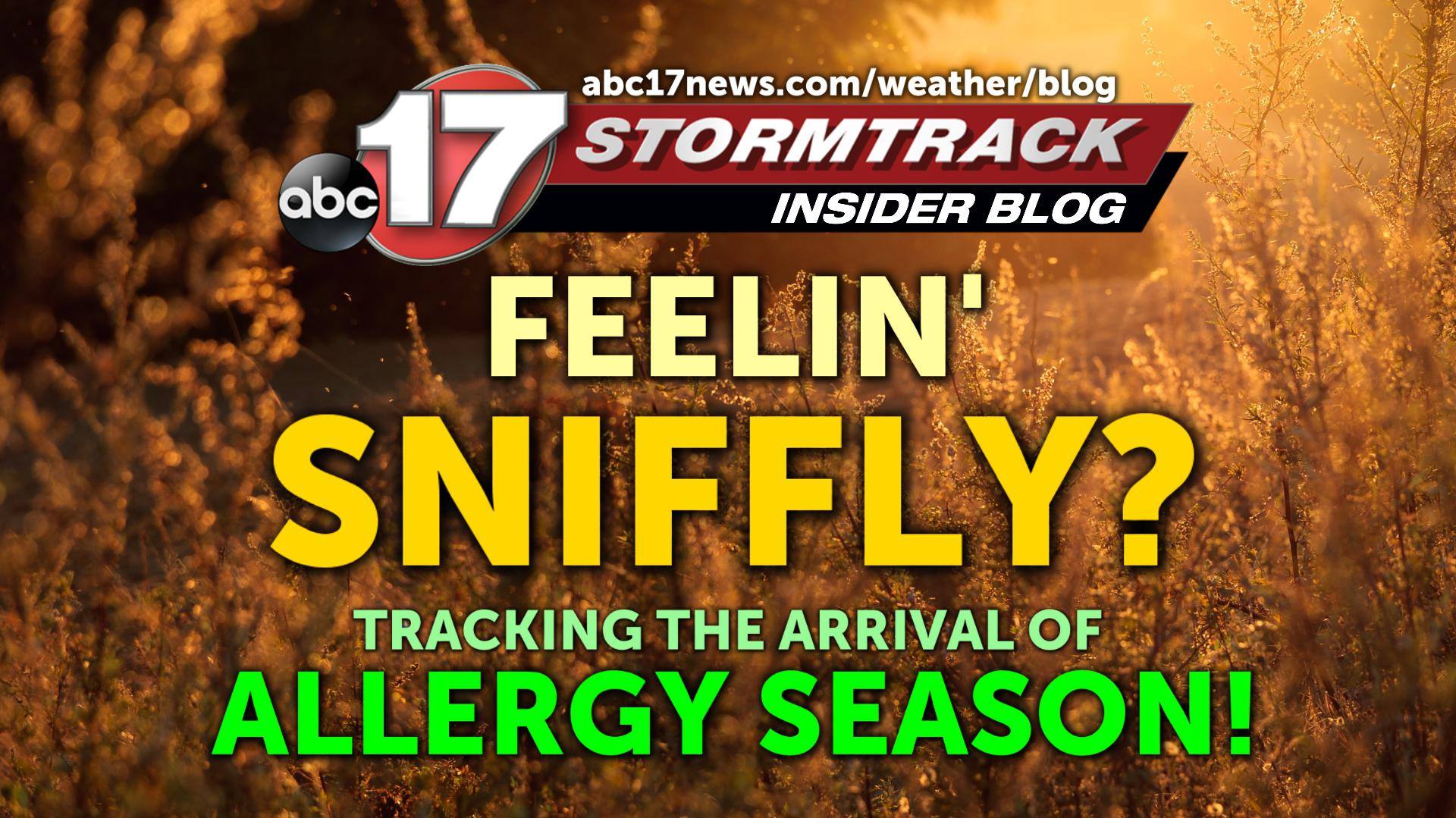 This week, for me personally, has been a sniffly, sneezy and eye-burning fiasco.
Okay, that's perhaps a little dramatic-- but it seemed to be affecting others in our newsroom too. While we're definitely in the height of cold and flu season, we're actually probably seeing that compounded by an early start to allergy season too.
So, like any good millennial reporter, I took to Facebook to ask if anyone else was feeling the same. Several people concurred. No, not the best sample size but it is an interesting trend.
I did some research and took a look back what our weather has been like this week, and at what we went over last week with spring being off to a quick start down south.
First off, it was a wet start to the week across mid-Missouri. With the mild weather Sunday and Monday, this led to slightly elevated mold counts across the region.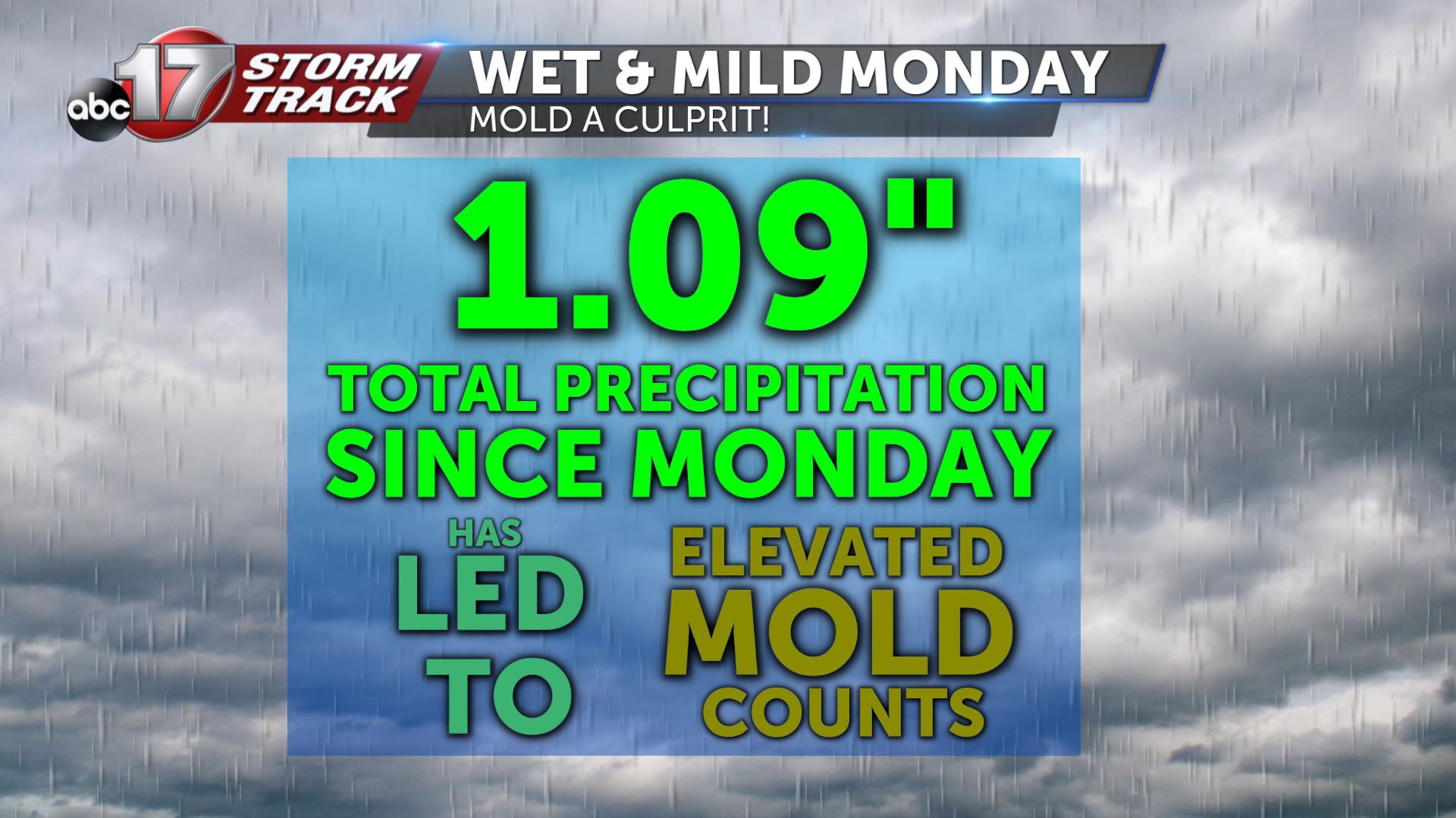 What's more likely causing the sniffles and headaches this week was due to the storm system that moved through mid-Missouri. Air that the storm pulled in was straight from the Gulf Coast... the air that's currently filled with pollen from vegetation that has exploded across that part of the country.
This is working together with trees starting to bud and bloom across mid-Missouri to cause a bit of an early "allergy-chaos" throughout the region.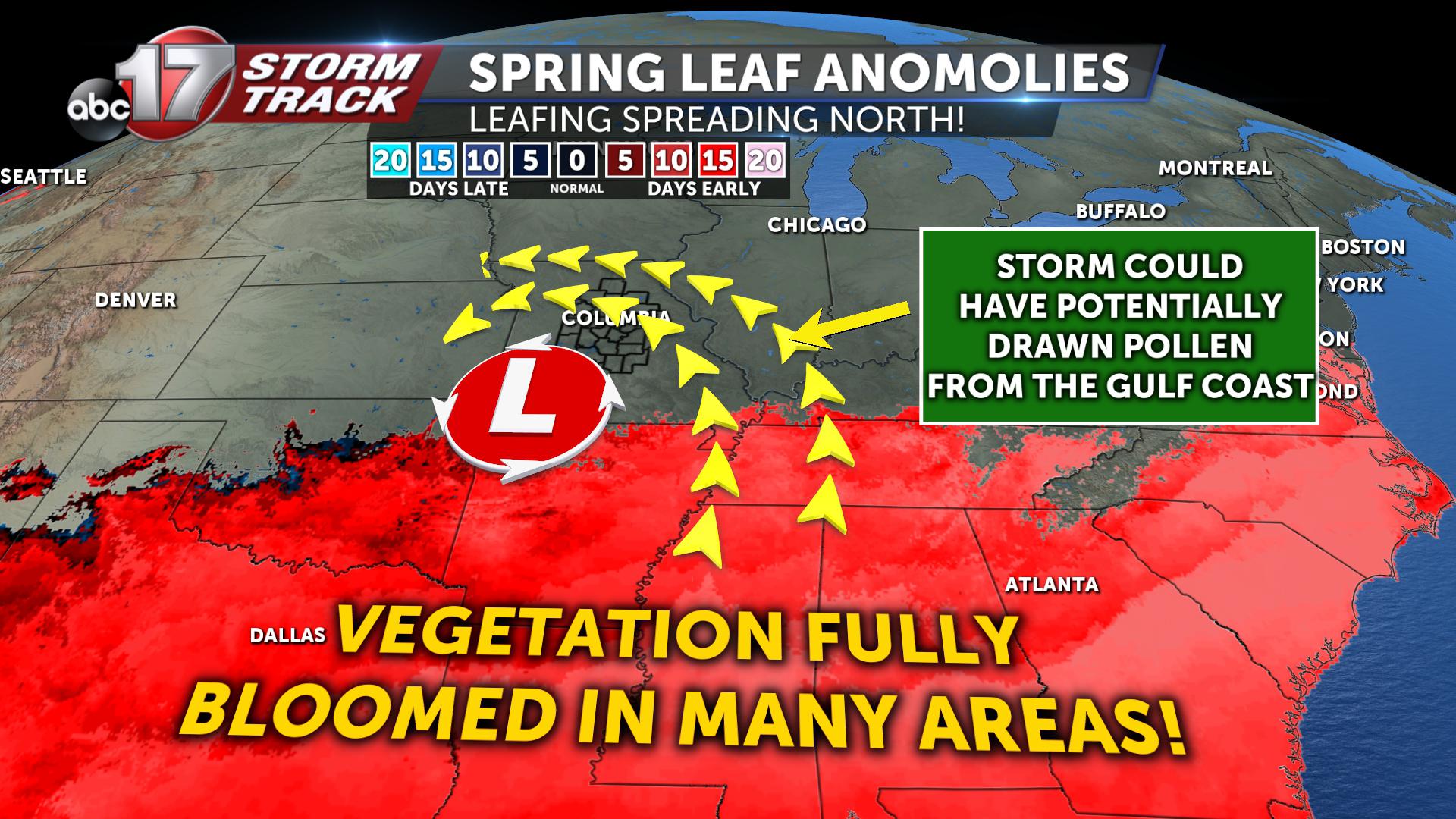 Things will probably get worse in the coming days. The setup this weekend will feature strong, dry southwesterly winds. This type of atmosphere is perfect for allowing pollen grains to travel very far distances, sometimes up to hundreds of miles.
These winds will originate from Oklahoma and Texas. South-eastern Texas, Houston in particular, is experiencing the highest pollen counts nationwide.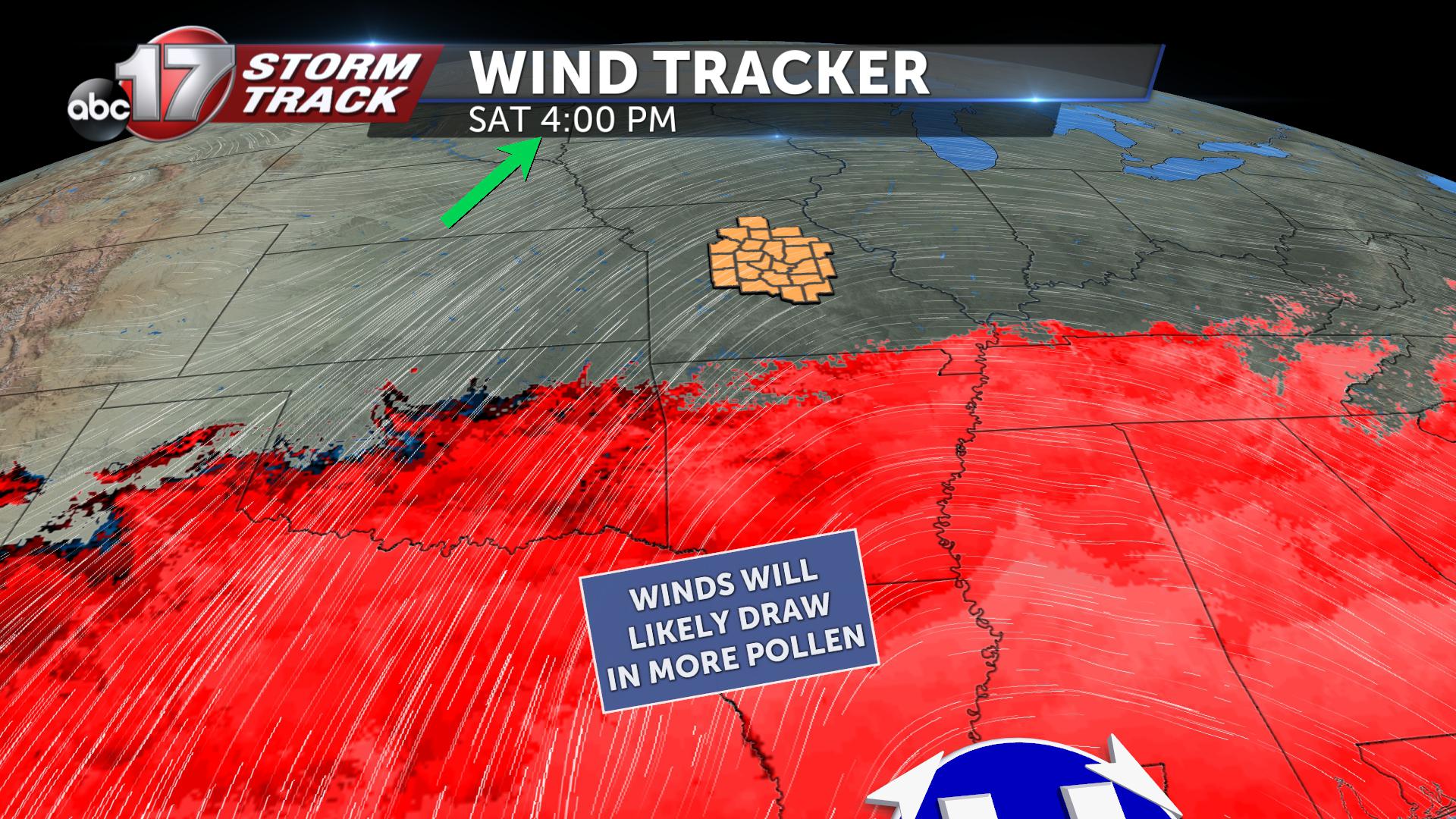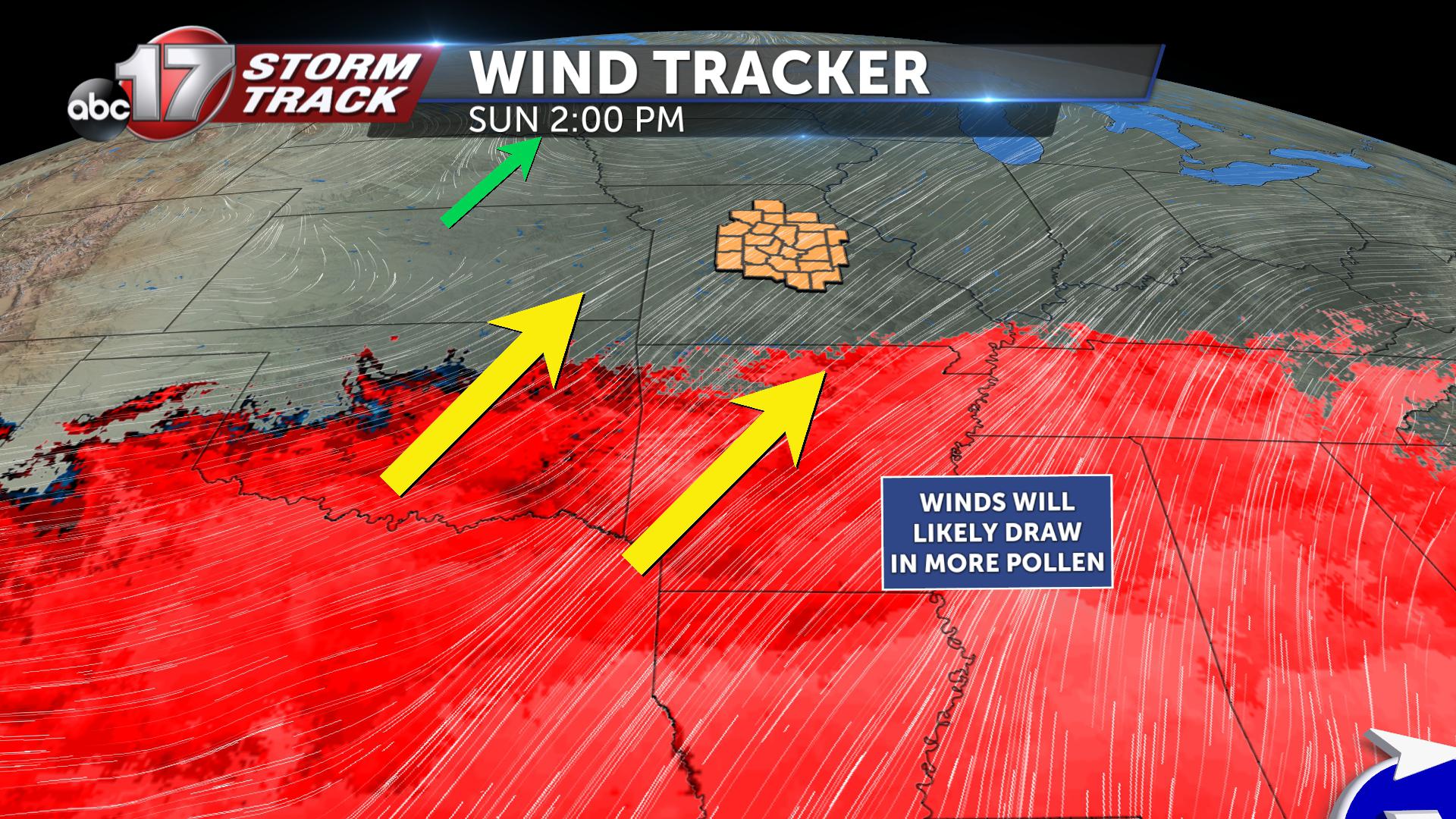 Our pollen tracker shows that our pollen values are expected skyrocket into Sunday. So while it will be spring-like and warm this weekend, the over-the-counters my be getting a workout as well.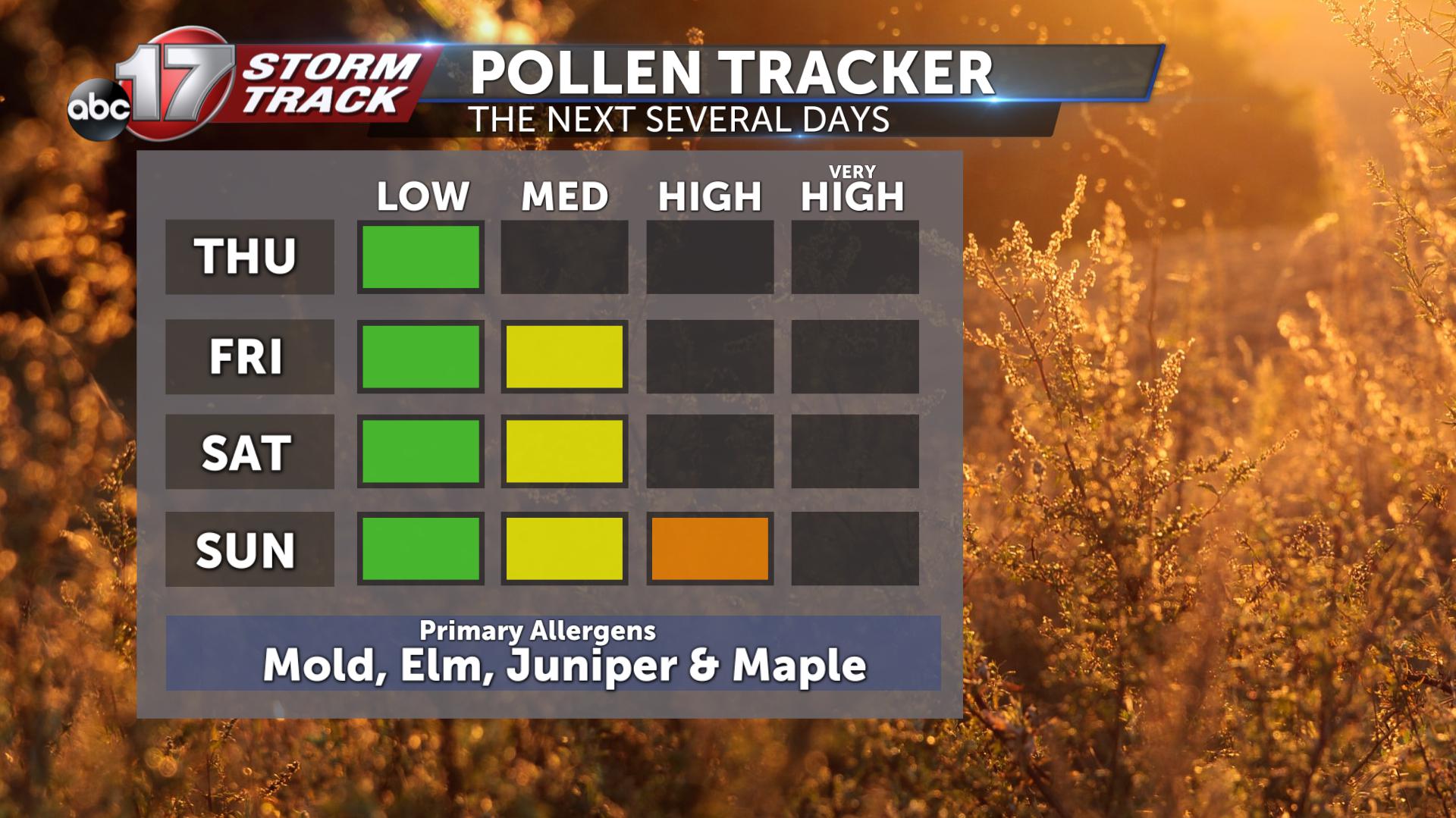 -Luke