WEATHER ALERT DAY: Severe storms expected today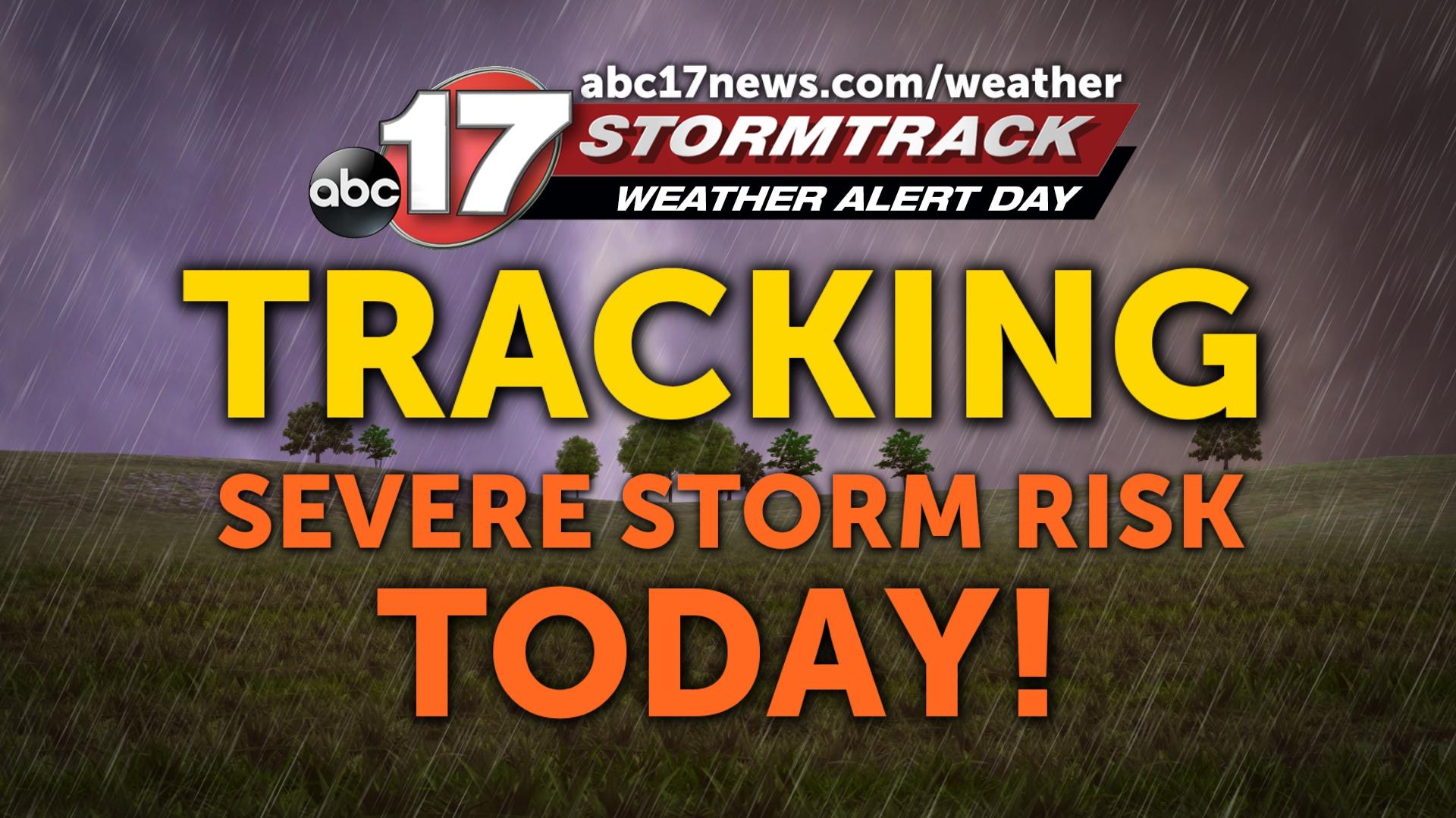 Late Afternoon Update:
The main push of severe storms has moved southeast, but additional development is possible south of Highway 50 through this evening. A Severe Thunderstorm Watch is in effect until 7PM for the threat of hail up to 2" in diameter, along with 60-70 mph winds.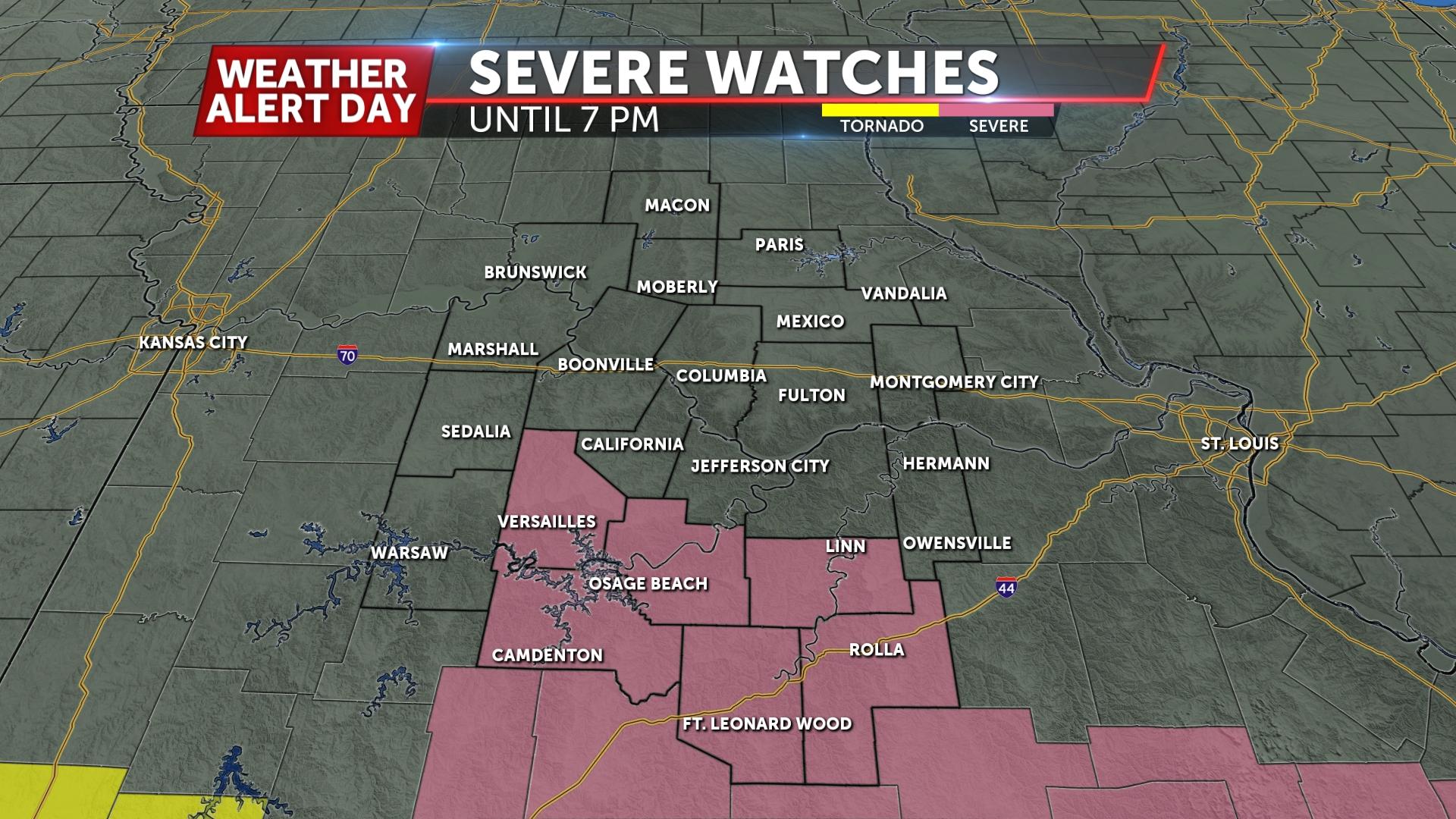 SYNOPSIS
A strong warm front is expected to lift north across mid-Missouri late this morning sparking off several waves of thunderstorms into the evening hours. Strong winds and large hail could threaten mid-Missouri throughout the day.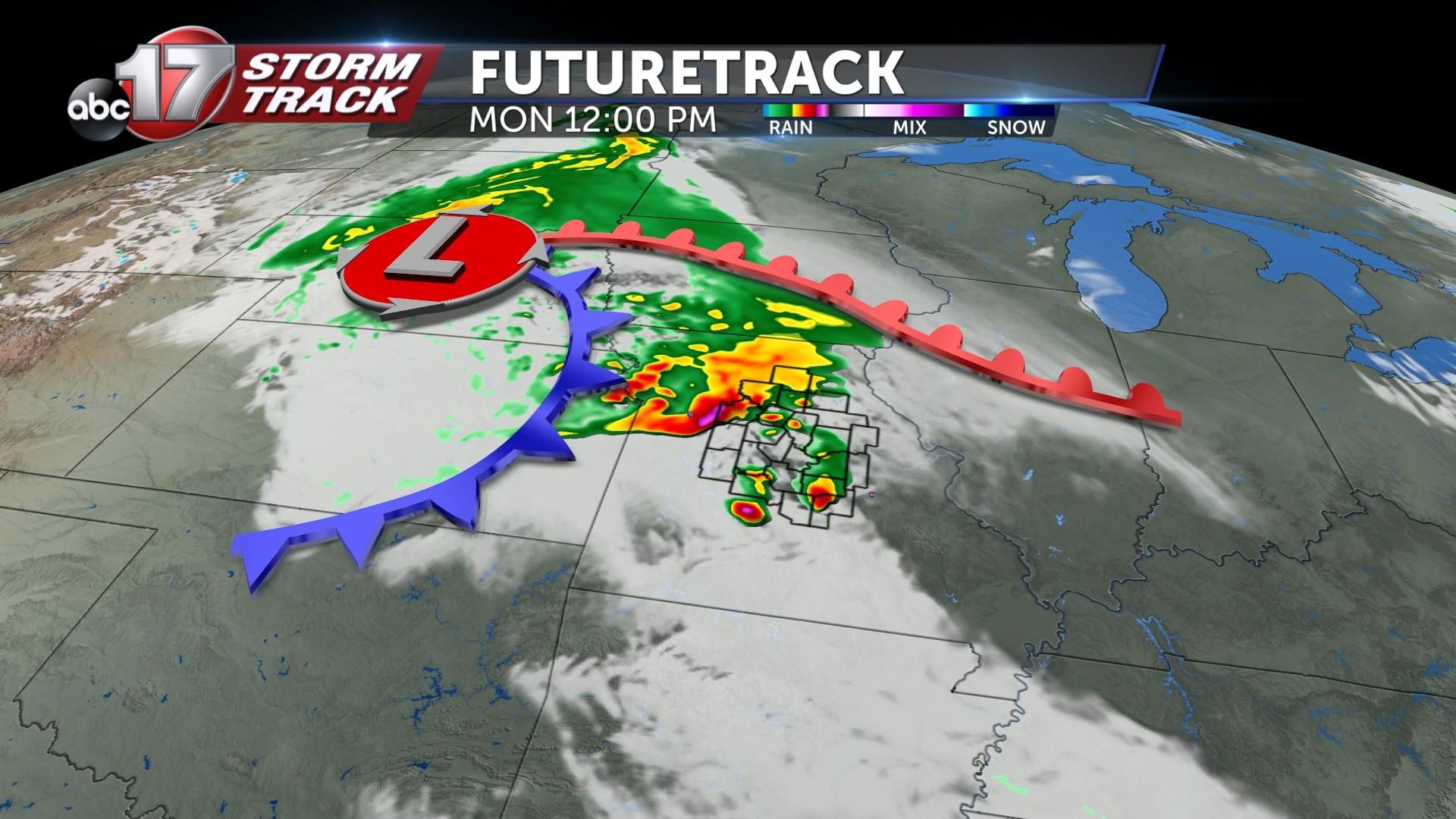 TIMING
Rain and thunderstorms are expected to enter our western counties around 10 am. They will continue to grow in coverage across the viewing area throughout the afternoon hours.

The greatest threat for severe storms will be between 11 am and 5 pm.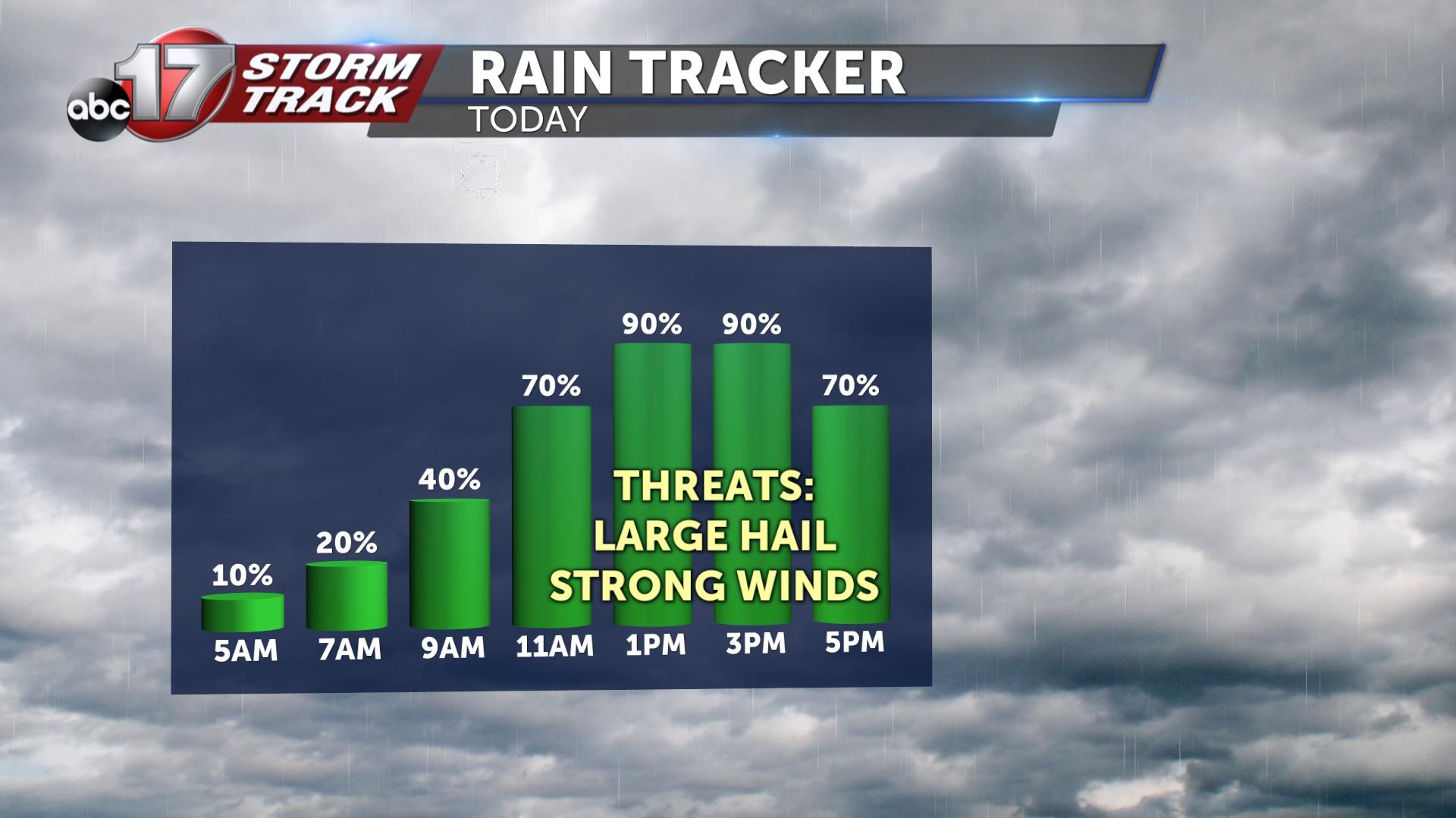 IMPACTS
Due to the nature of these storms, damaging winds and hail are likely the main threats. The tornado threat appears hard to achieve, but not ruling it out. The best chance to see tornado activity will be brief isolated spin-ups along the main line of storms. A big ingredient required for storms to rotate will be present and impressive. But the current thinking is that these storms won't have the ability to tap into it effectively to present a big threat.

Minor flash flooding could be possible if storms develop over the same are for a long period of time.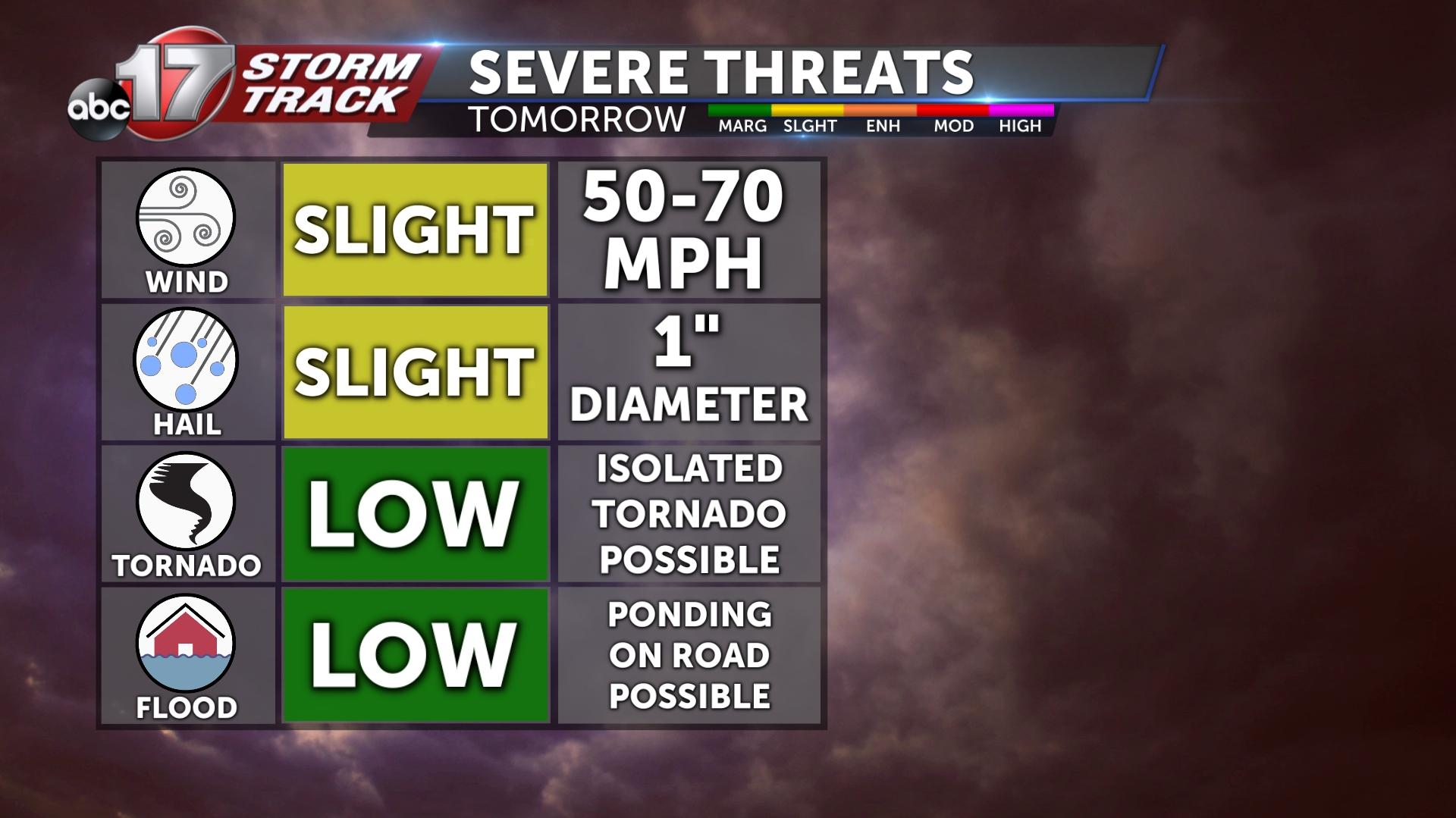 Most of mid-Missouri along I-70 is under a SLIGHT risk of severe storms which is a level 2 out of 5 threat.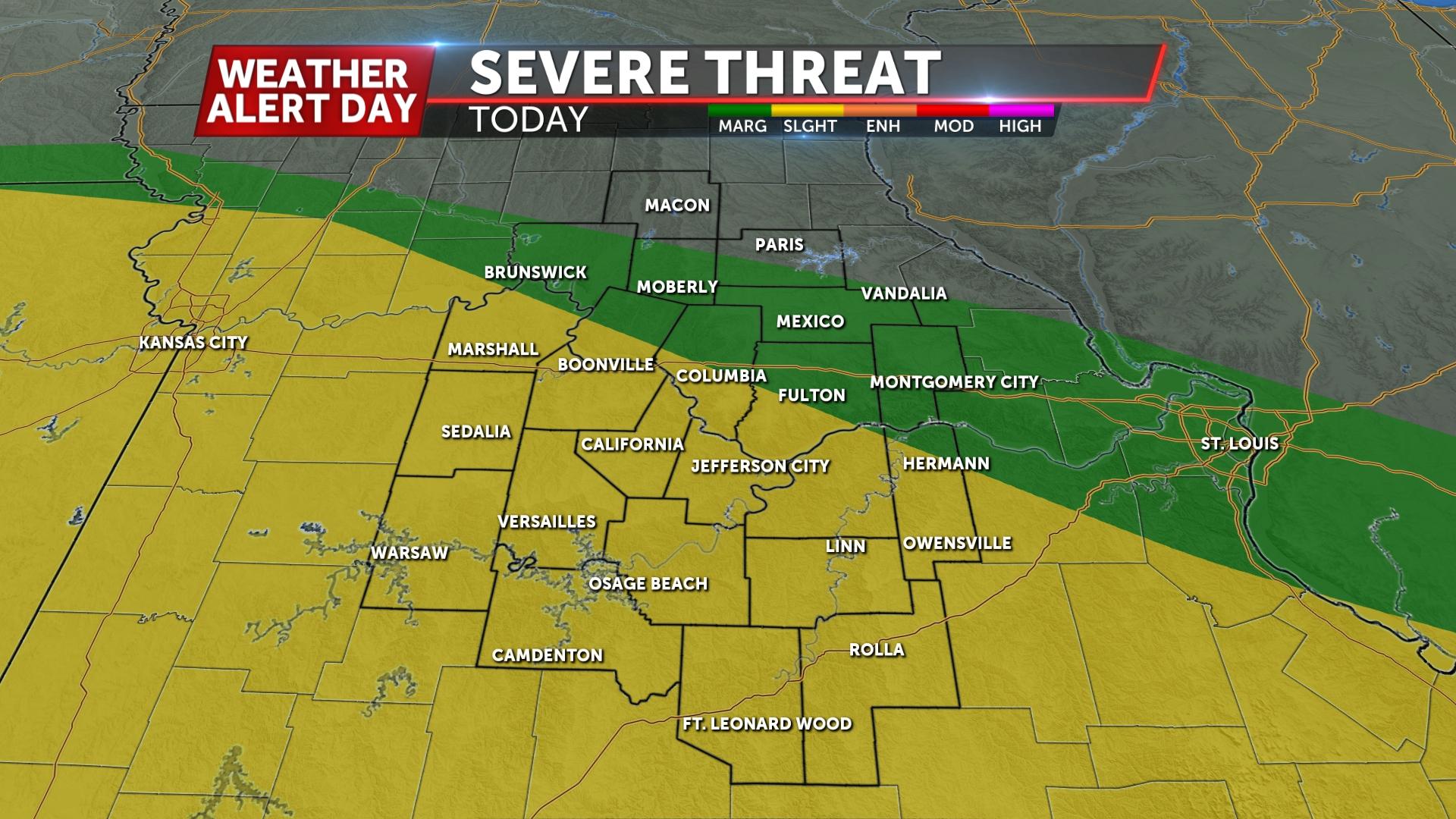 FUTURETRACK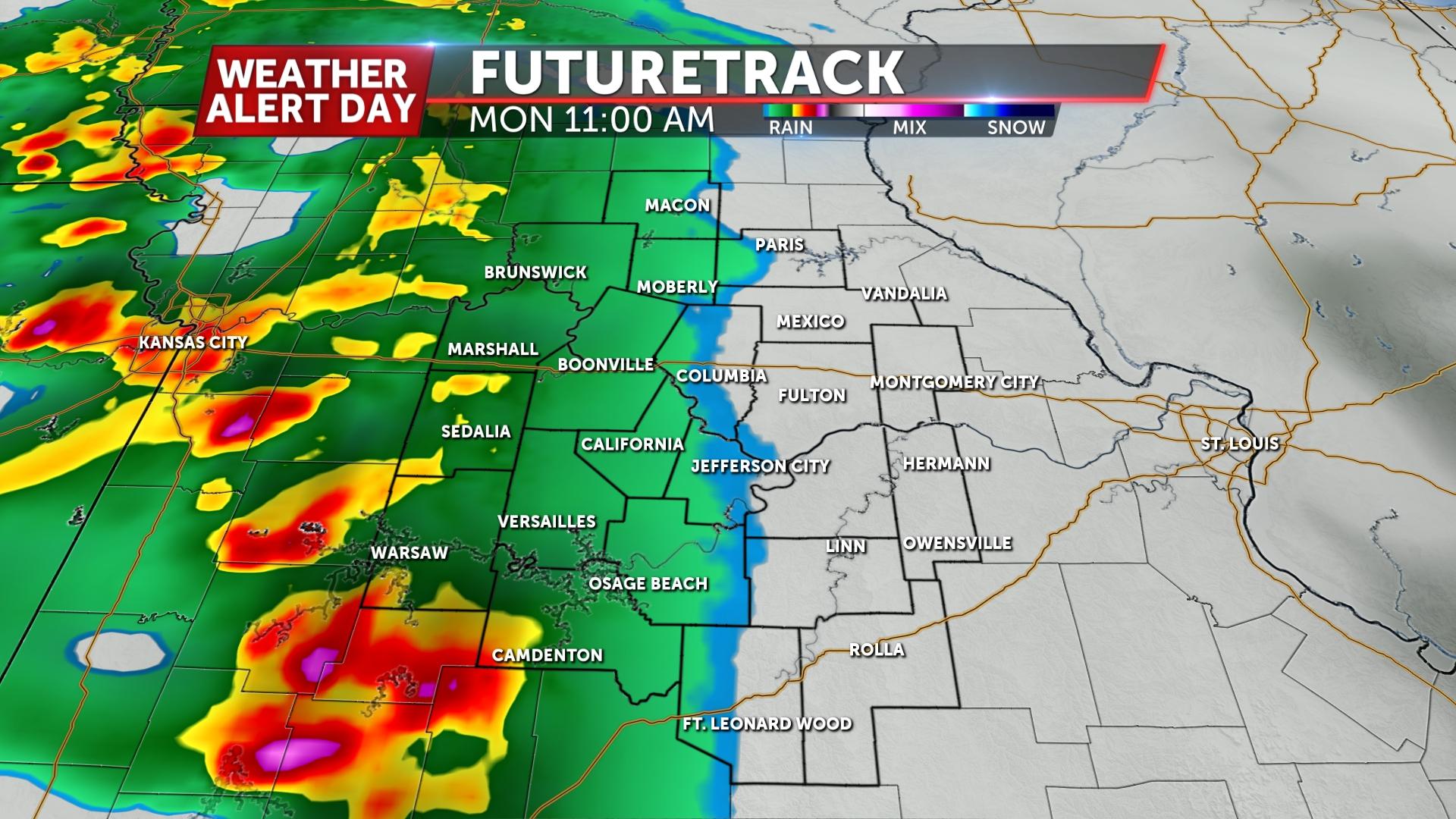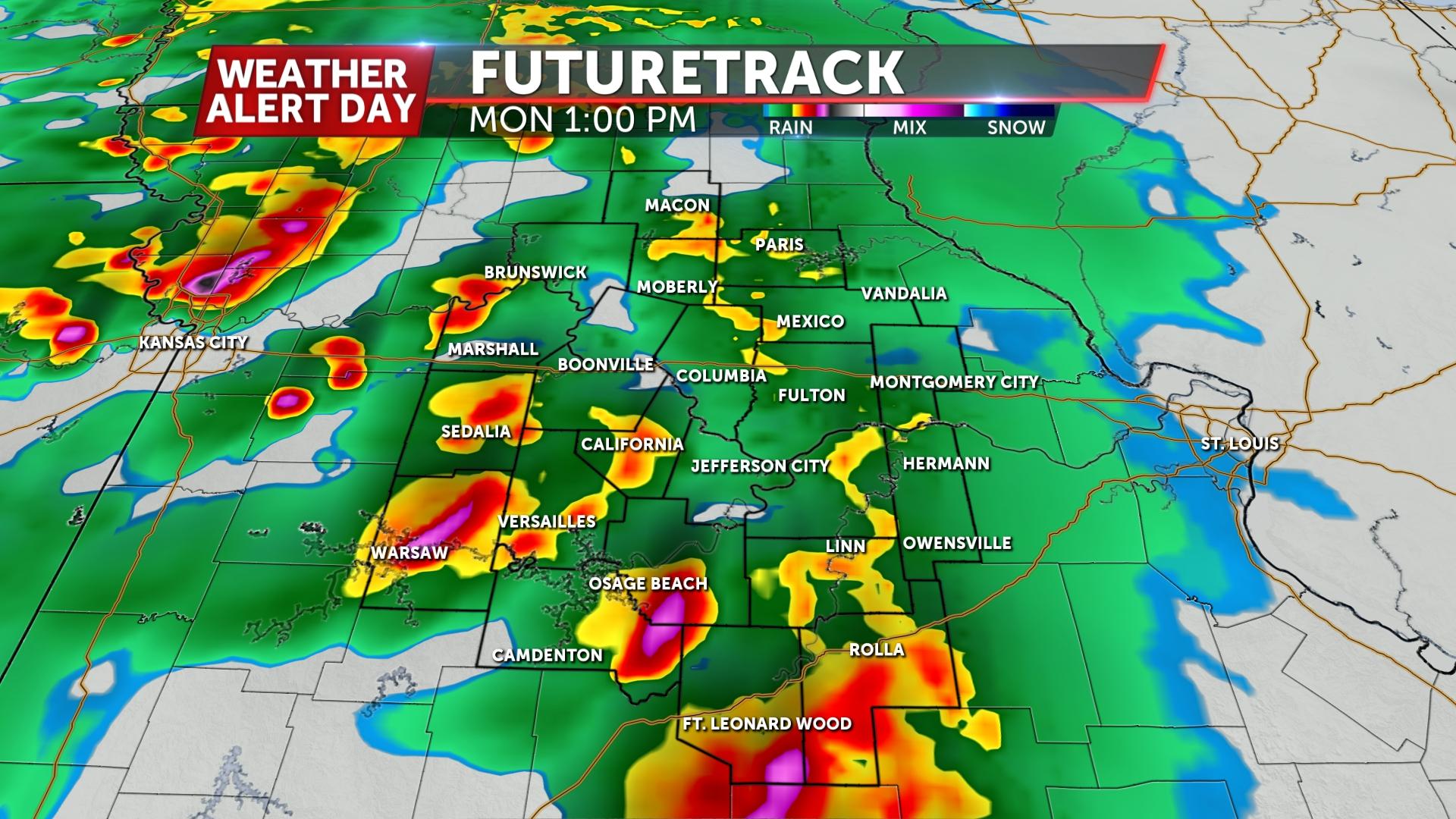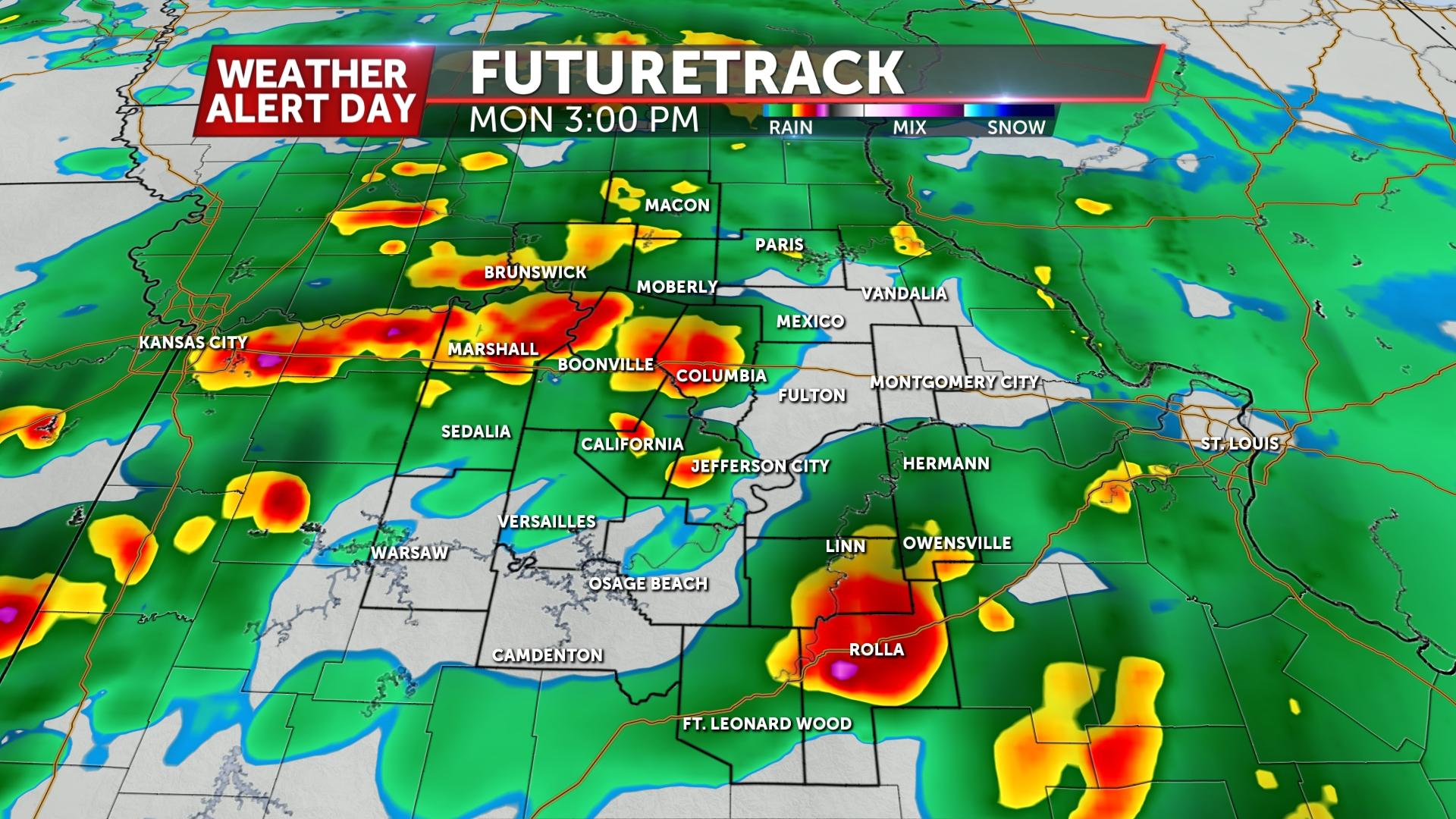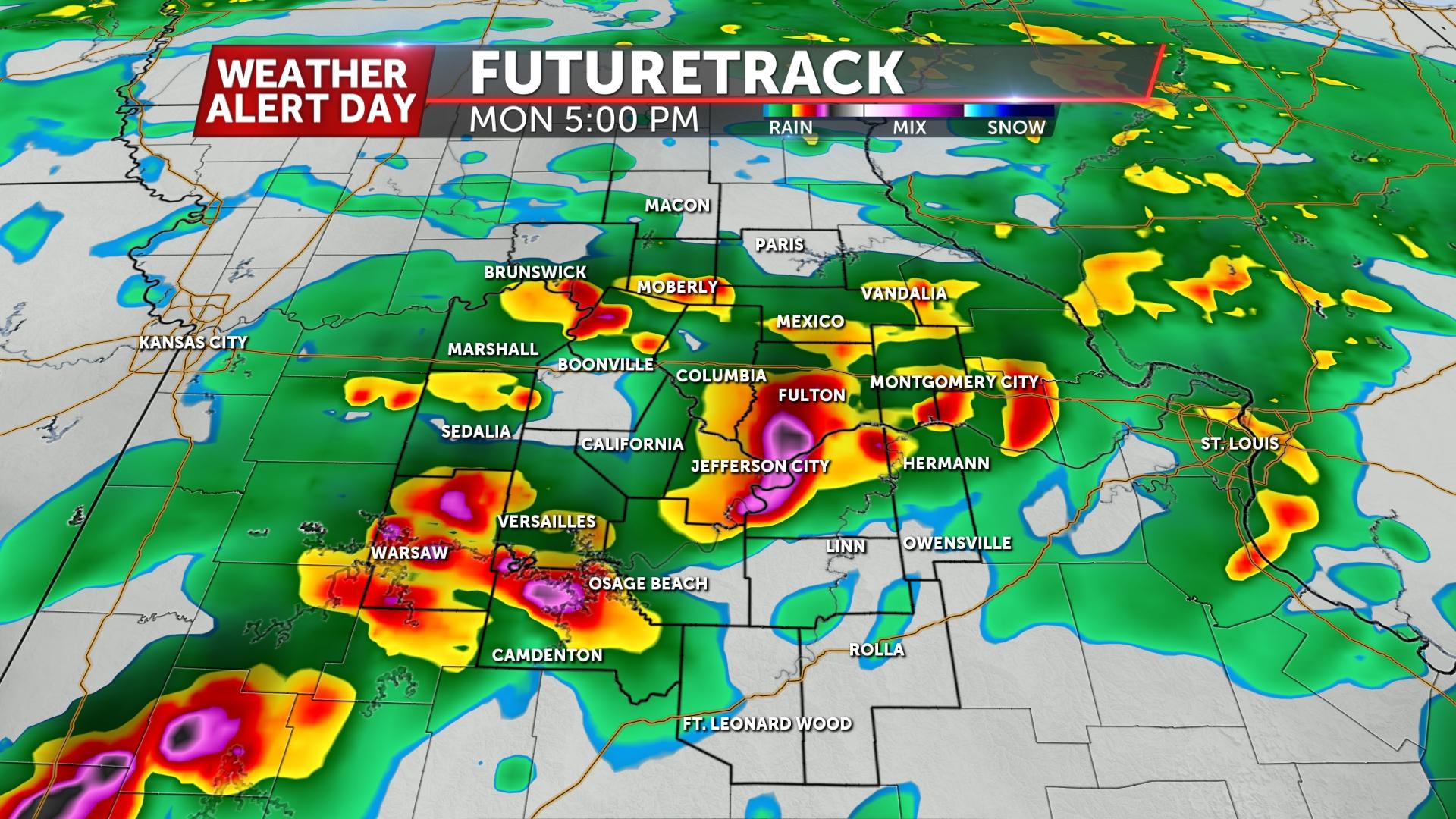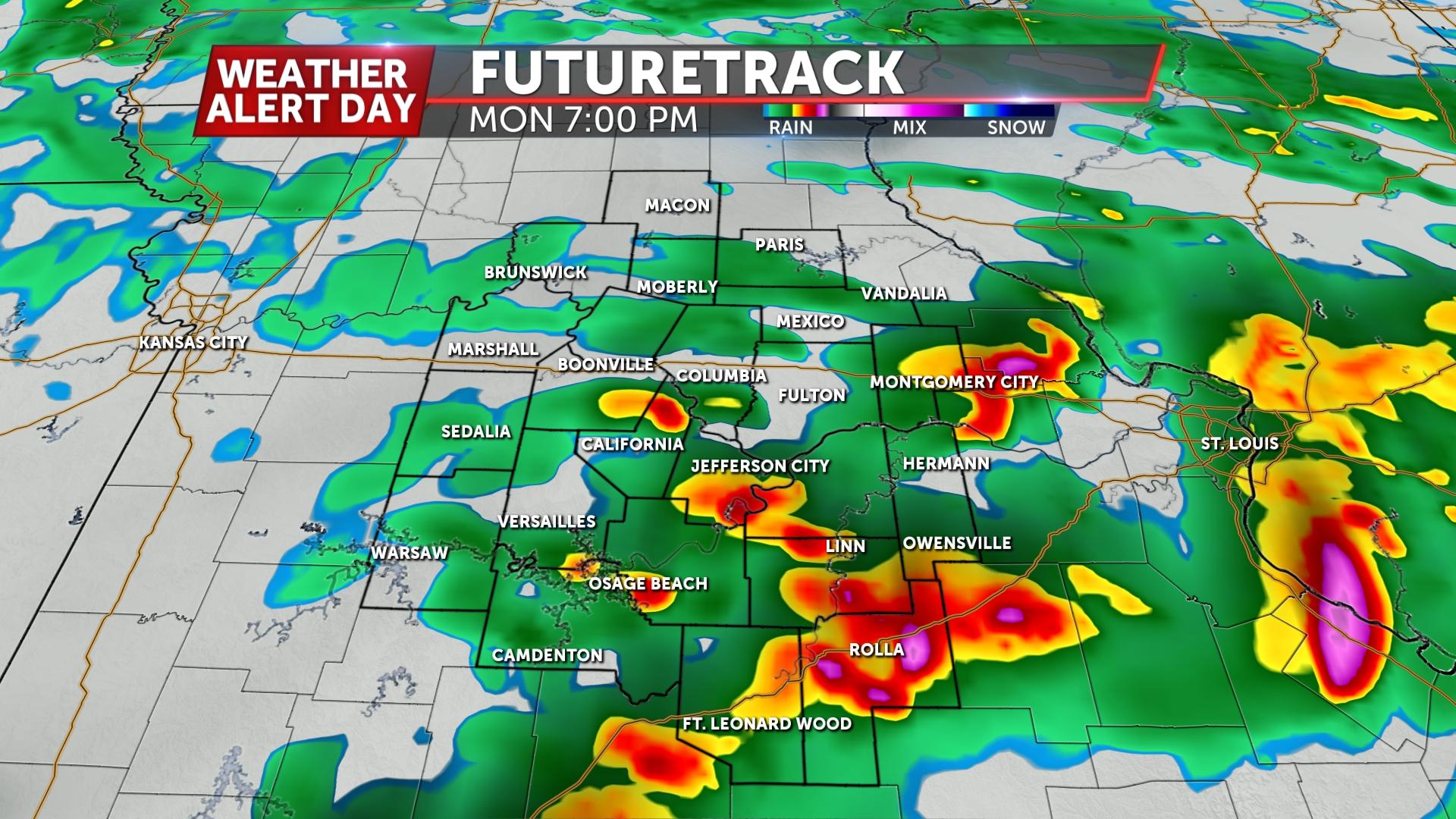 Be sure to have a way to receive warnings throughout the day, wherever your day takes you. Download the ABC 17 Stormtrack Weather App for free and get them sent directly to your phone!