Spring heat wave develops across the southwest, taste of summer possible for mid-Missouri
The Heat Builds...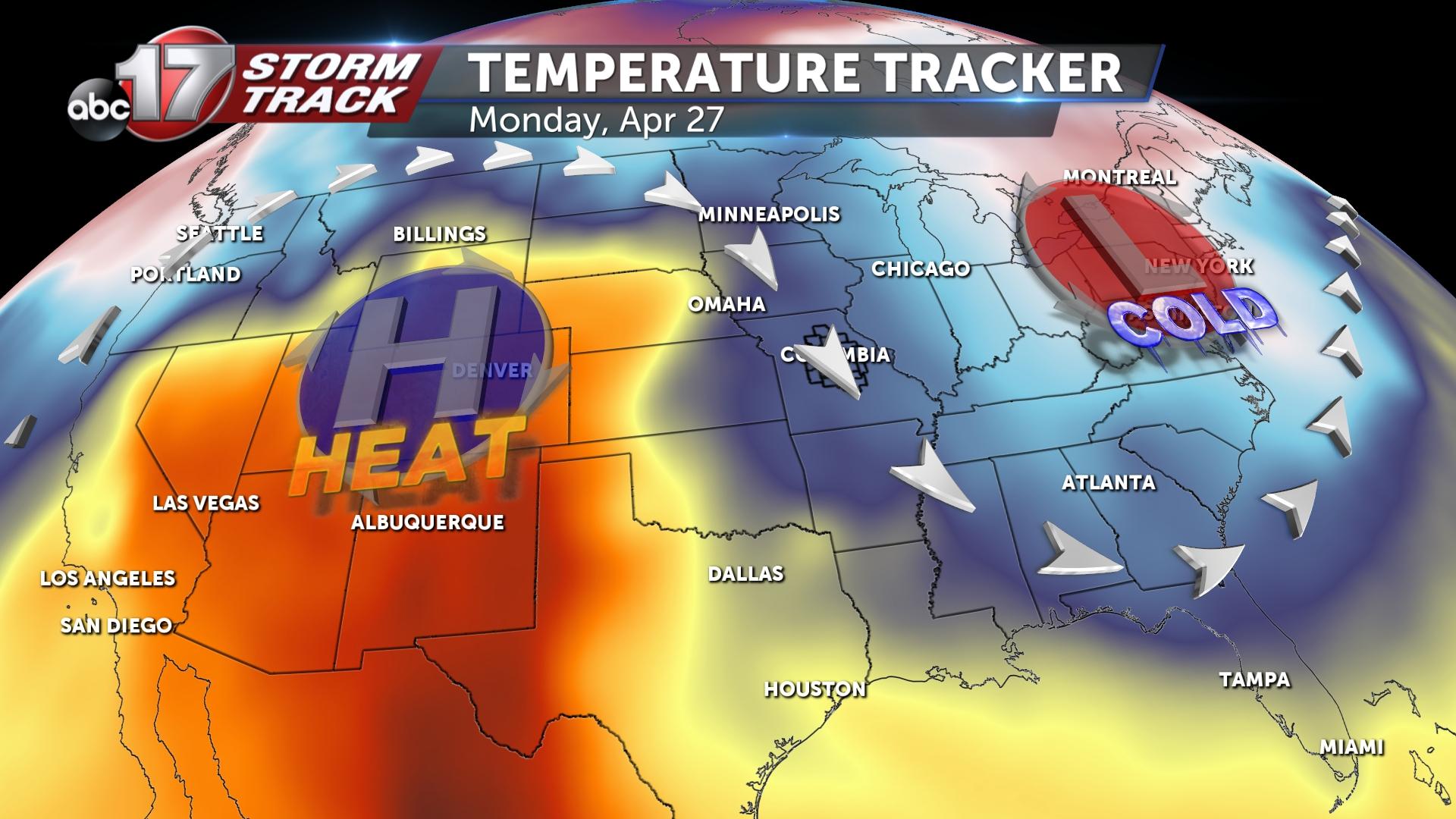 A strong ridge of high pressure is forecast to develop across the four corners over the 1-2 weeks which will lead to temperatures that will be 15-25 degrees above normal for this part of the country.
Temperatures in several states will run between 90-105º several afternoons, well into next week.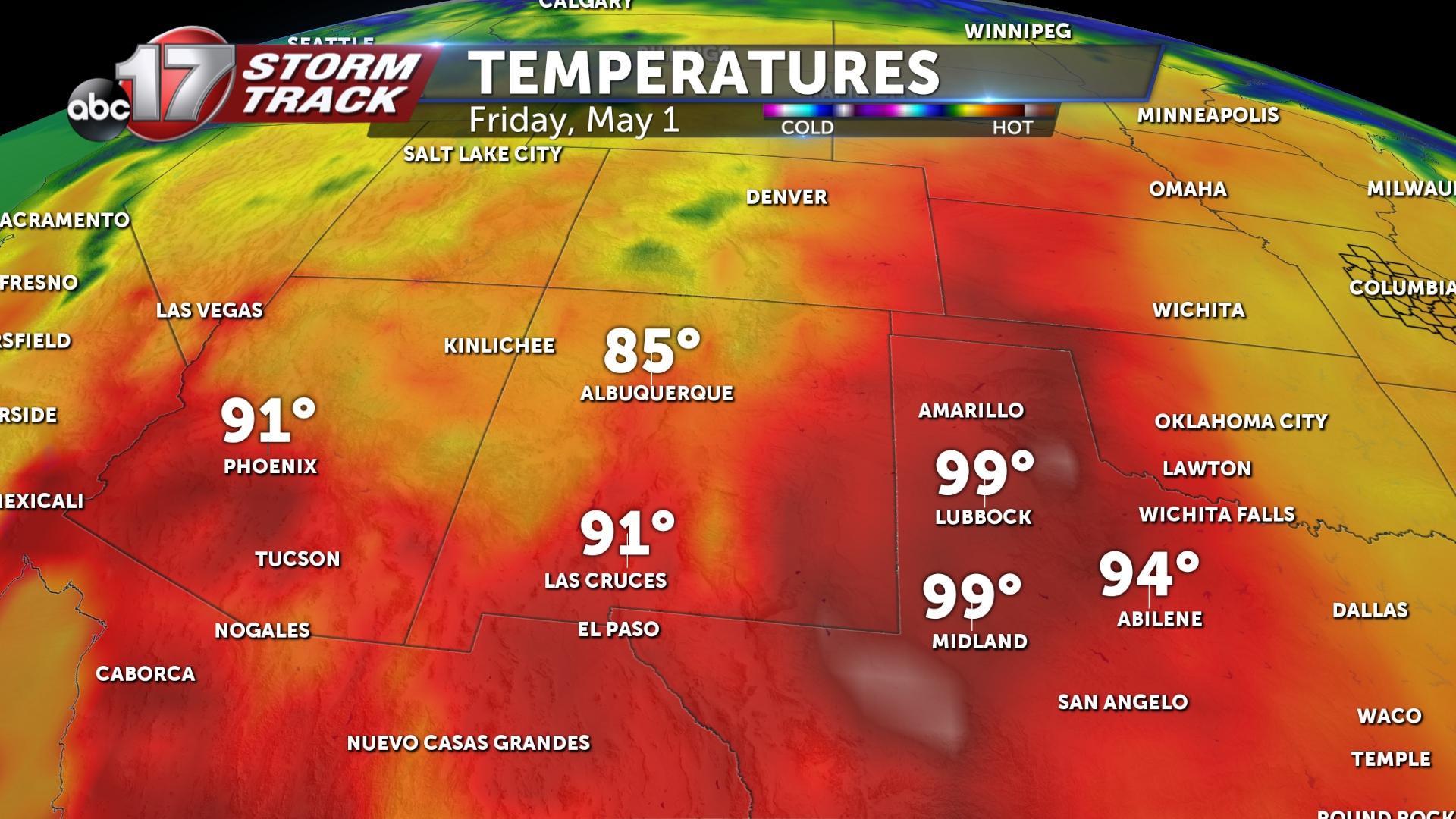 This powerful ridge of high pressure is expected to bully its way eastward through the end of April into the first week of May.
It's still unclear if it will be able to overcome the strong troughing (cold air mass) across the east coast, but a push of heat like this, especially in May, isn't impossible.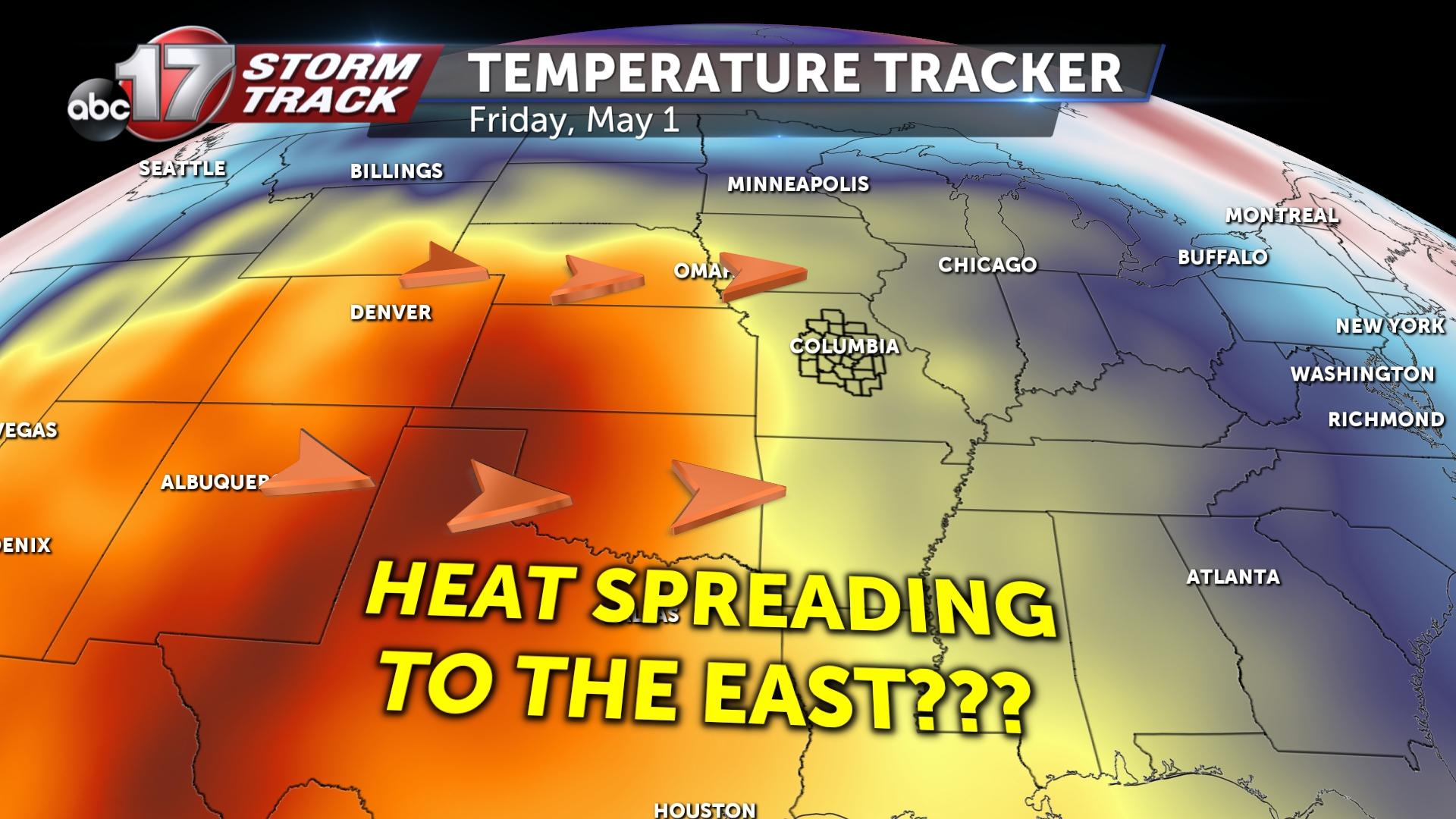 The Bottom Line
What does this mean for mid-Missouri?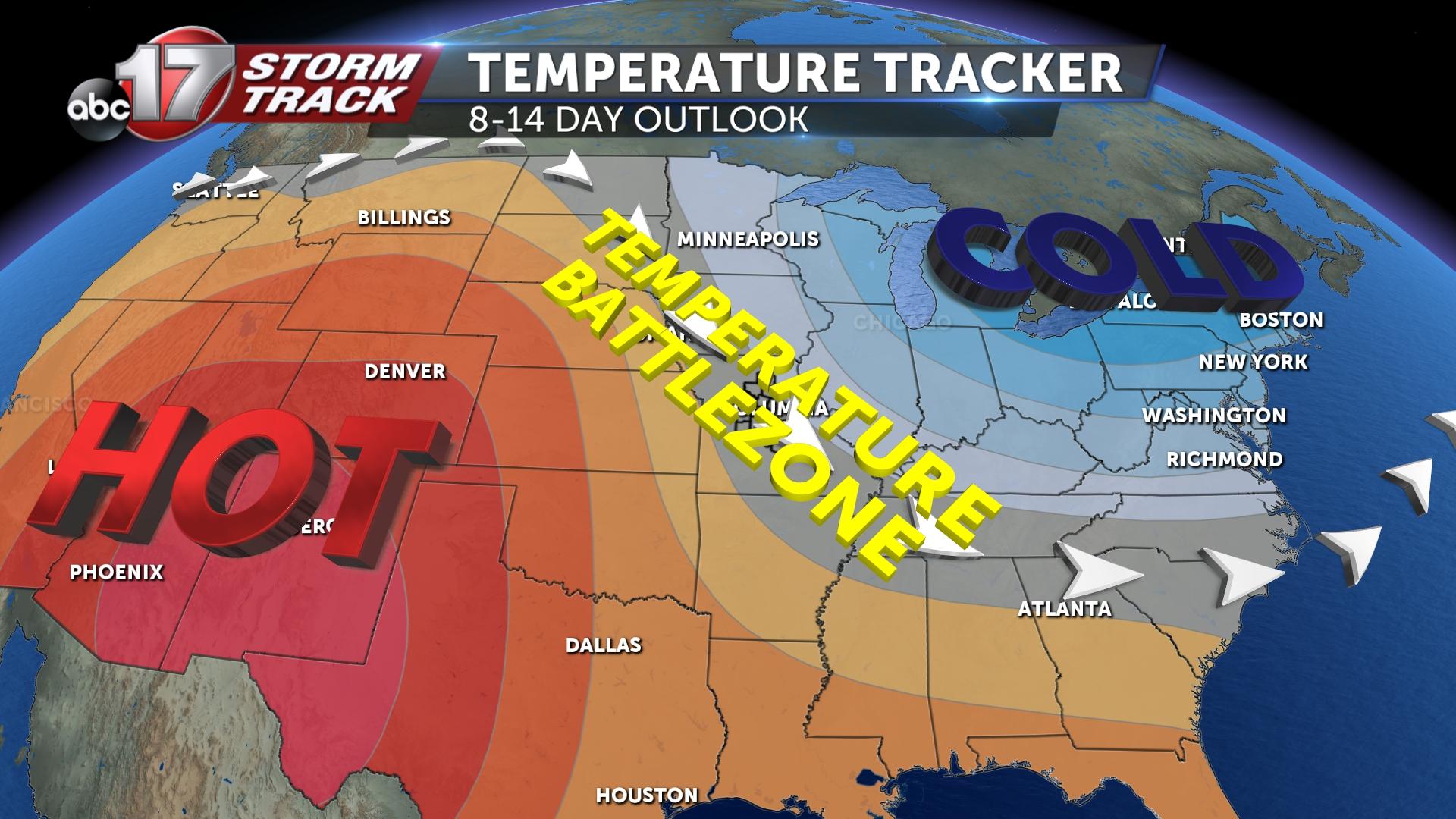 The next 7 days, as these two air masses fight it out, mid-Missouri will be put in the middle. This will lead to winds, for the most part, out of the northwest which typically yields dry, and mild conditions. Think classic spring days, in the 60s and 70s, with a few rain chances in between.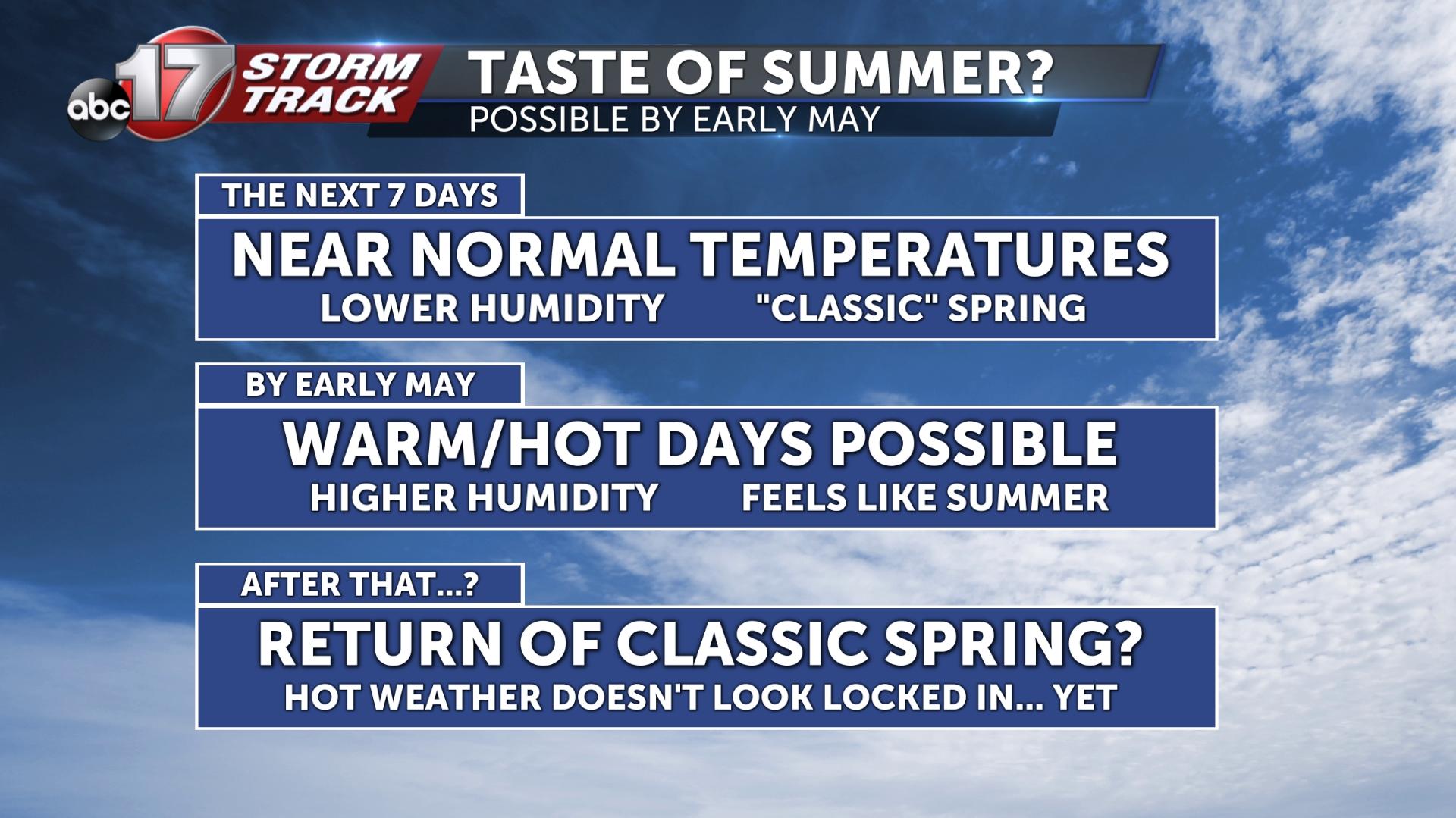 Once the ridge starts to build in, don't be surprised to see a few warm, or even hot days. 80s or even 90s could be in the cards. What would be more noticeable will be high humidity if this ridge is able to firmly set up on top of the region. The first week or two of May could feel more like June or July in mid-Missouri.
Beyond that, it looks like another strong punch of cooler air could kick the ridge out by mid month. If that's the case, we'd quickly return to a more spring-like atmosphere by mid-May.
-Luke