NWS estimates one tornado from Easter outbreak could have been 2 miles wide
From the National Weather Service:
Breaking down the outbreak: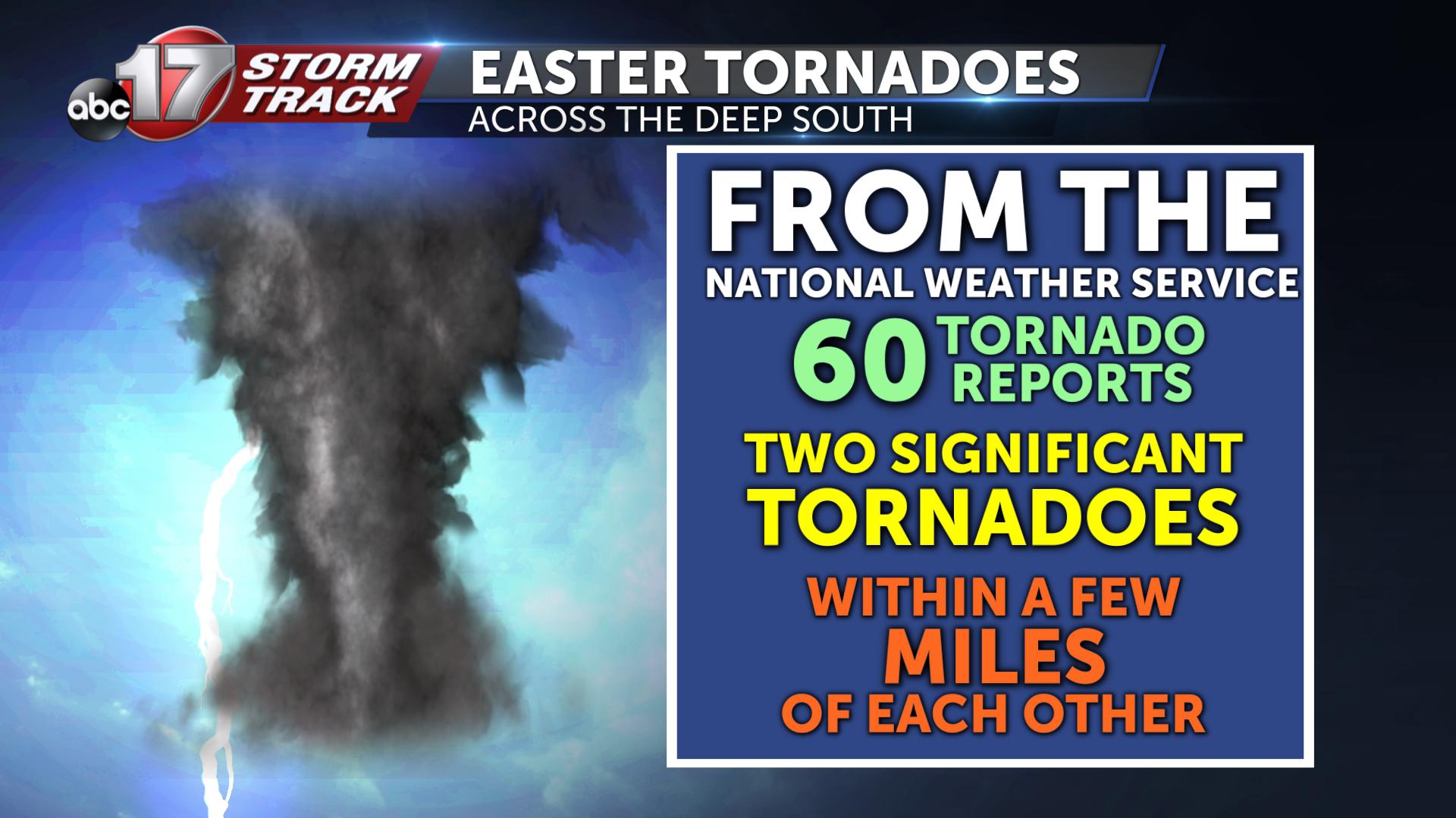 A significant tornado outbreak tore across the southeast on Easter Sunday. The National Weather Service continues to examine radar data and gather damage information on the ground to see how strong these tornadoes were.
Two storms in particular produced damaging, long-track tornadoes. The tracks of these storms fell within a few miles of each other. At one point in time, the two circulations were less than 50 miles apart.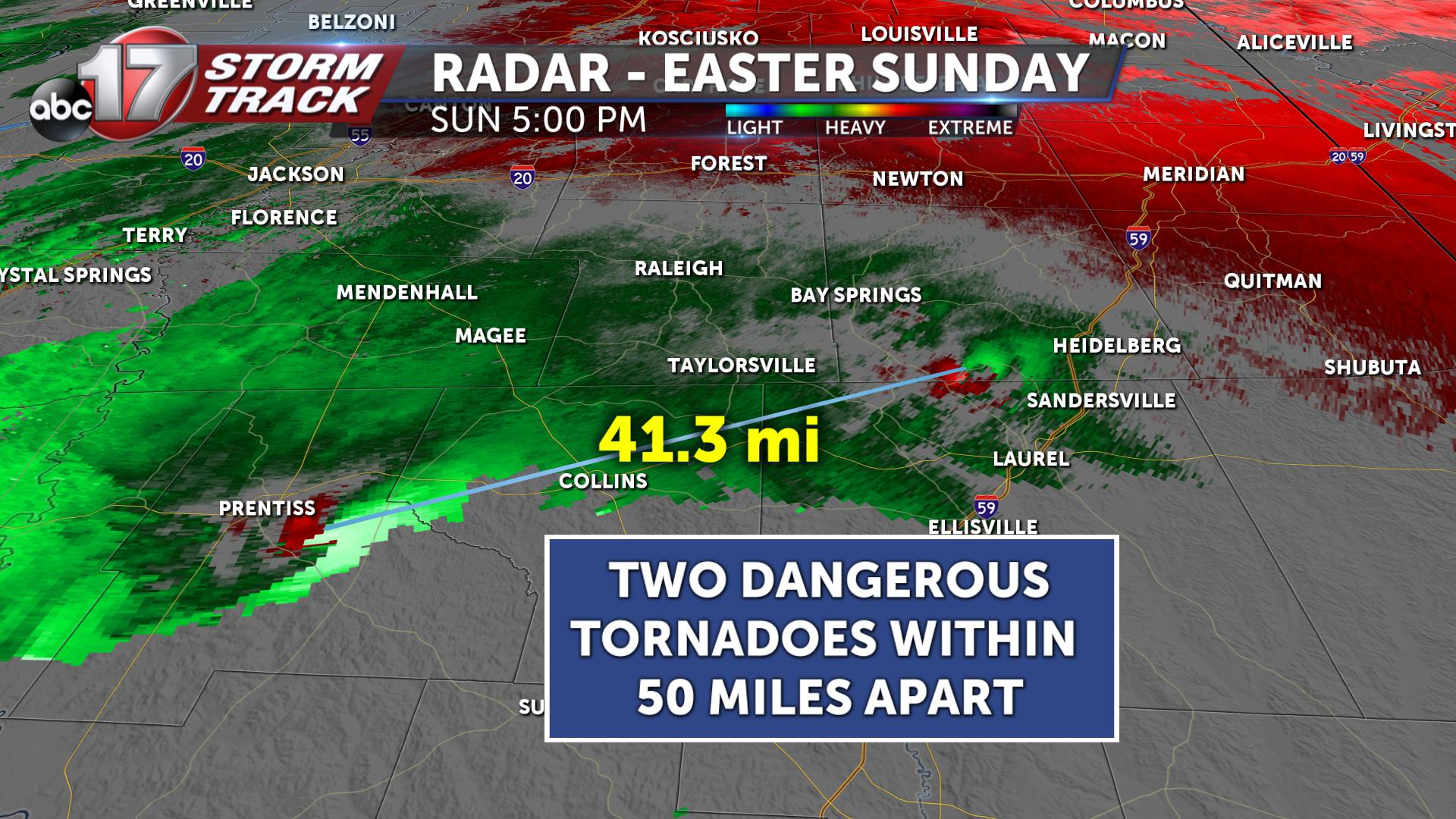 The stronger of the two tornadoes was estimated to be an EF-4 tornado with winds of 170+ mph. Its path was nearly 70 miles long. The NWS is estimating at peak width, this tornado could have been over TWO miles in diameter!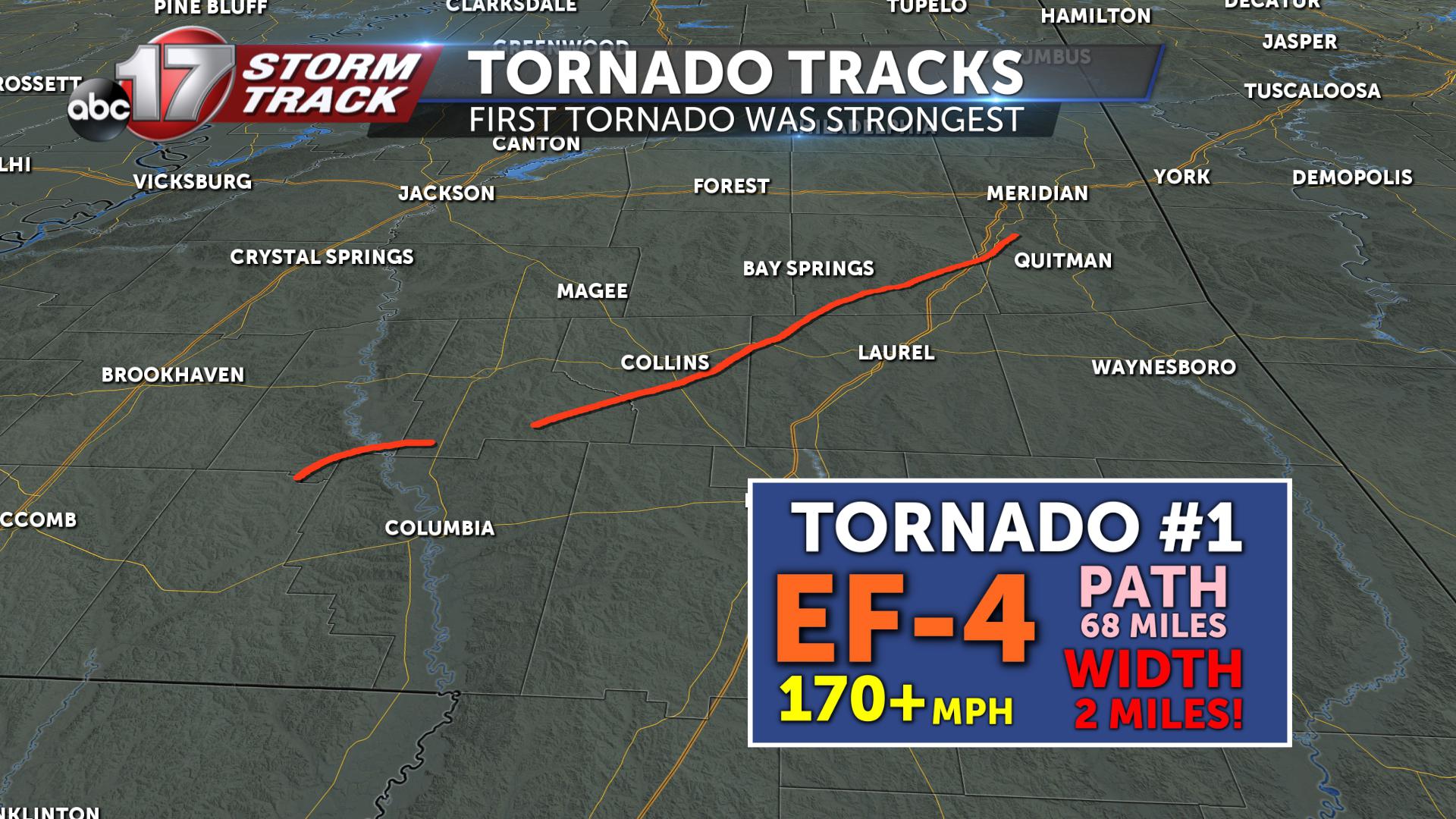 The second tornado which following the first (within an hour apart) was slightly weaker, but still very violent. The NWS estimates this tornado had winds between 136-165 mph.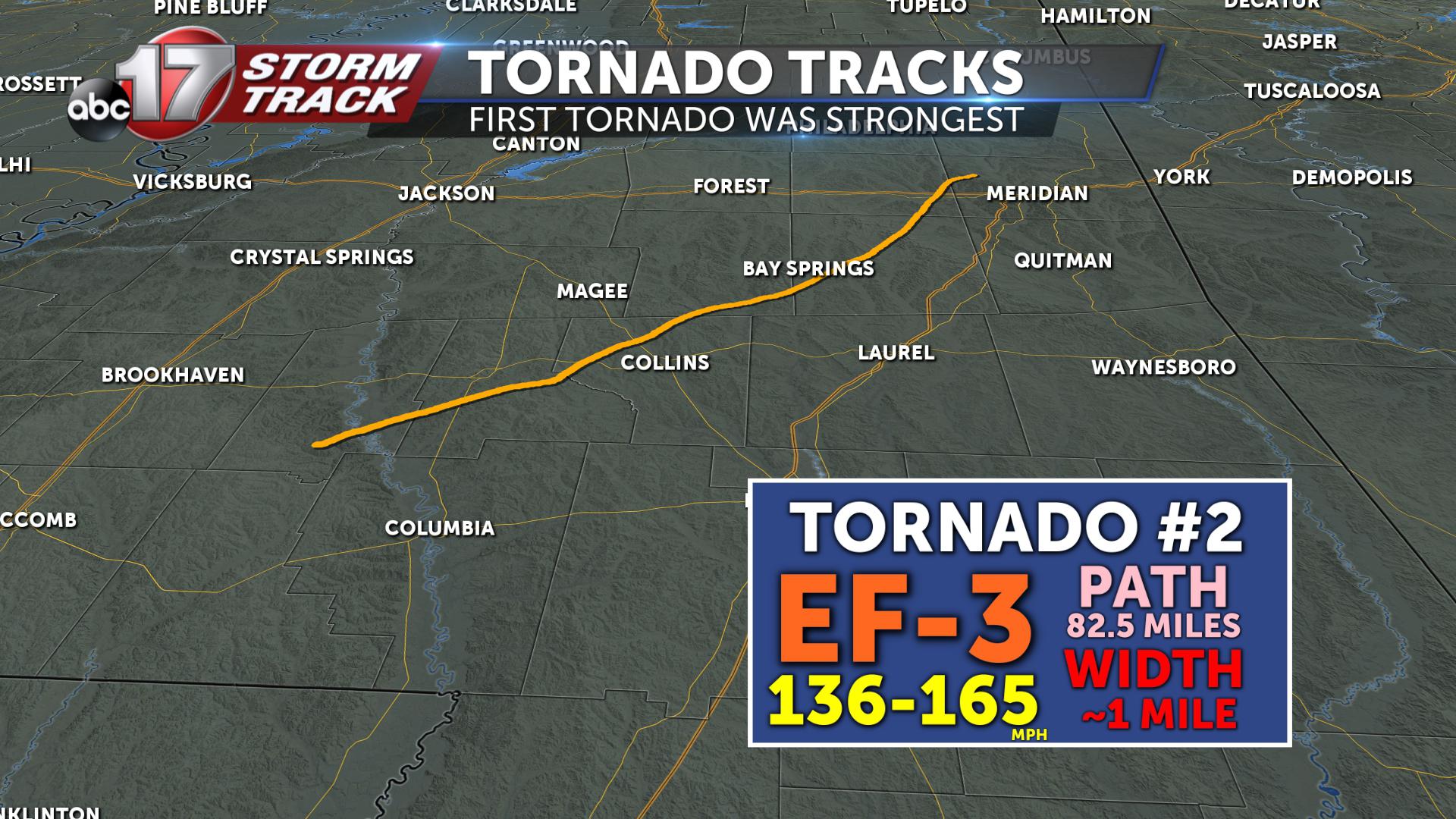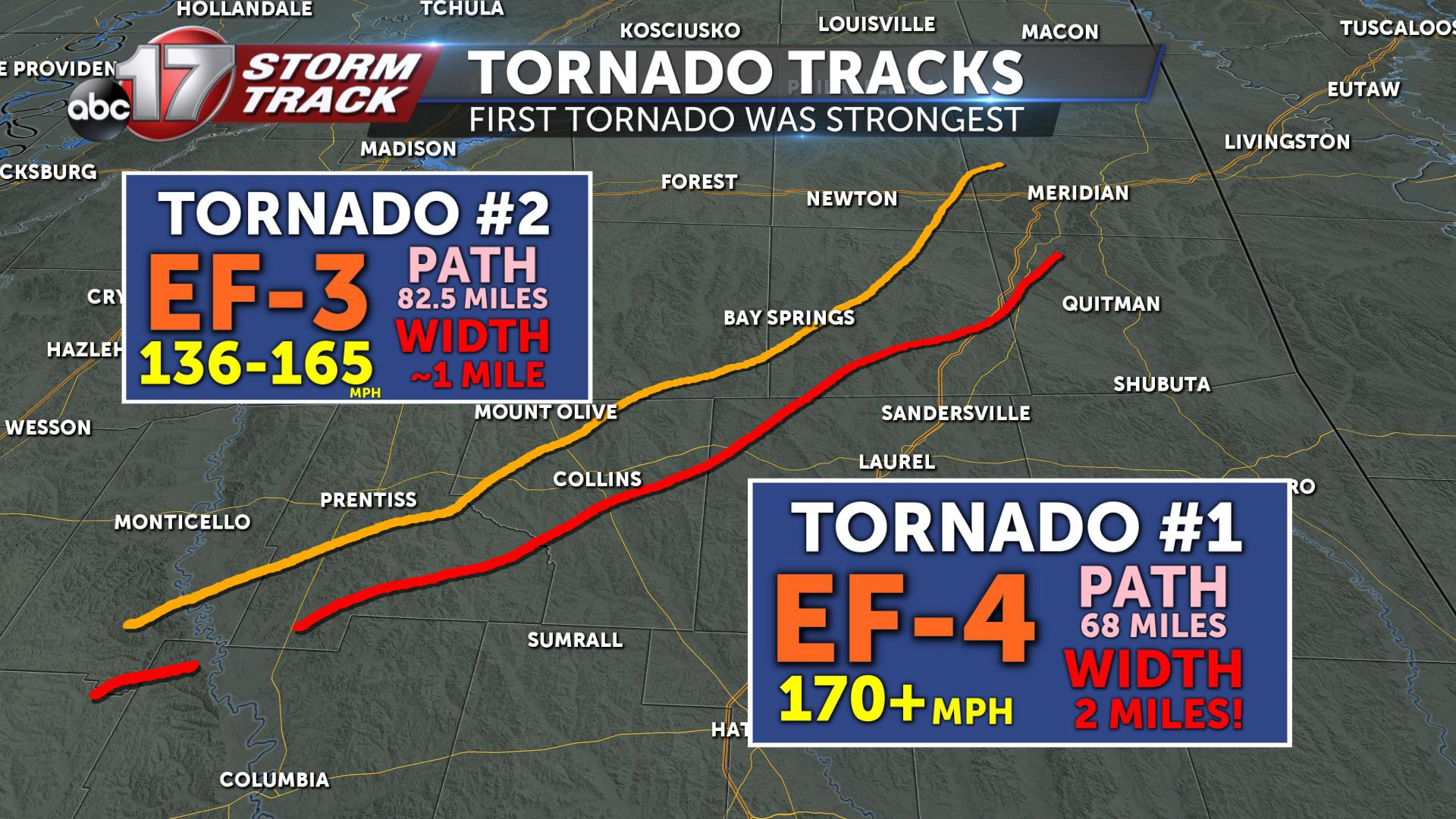 Just getting started...
It is important to remember that we're still headed towards the peak of severe weather season. As we slowly climb out of a chilly week, warm, moist air is expected to fill back into the midwest. This could lead to a threat of more severe storms by the middle of next week.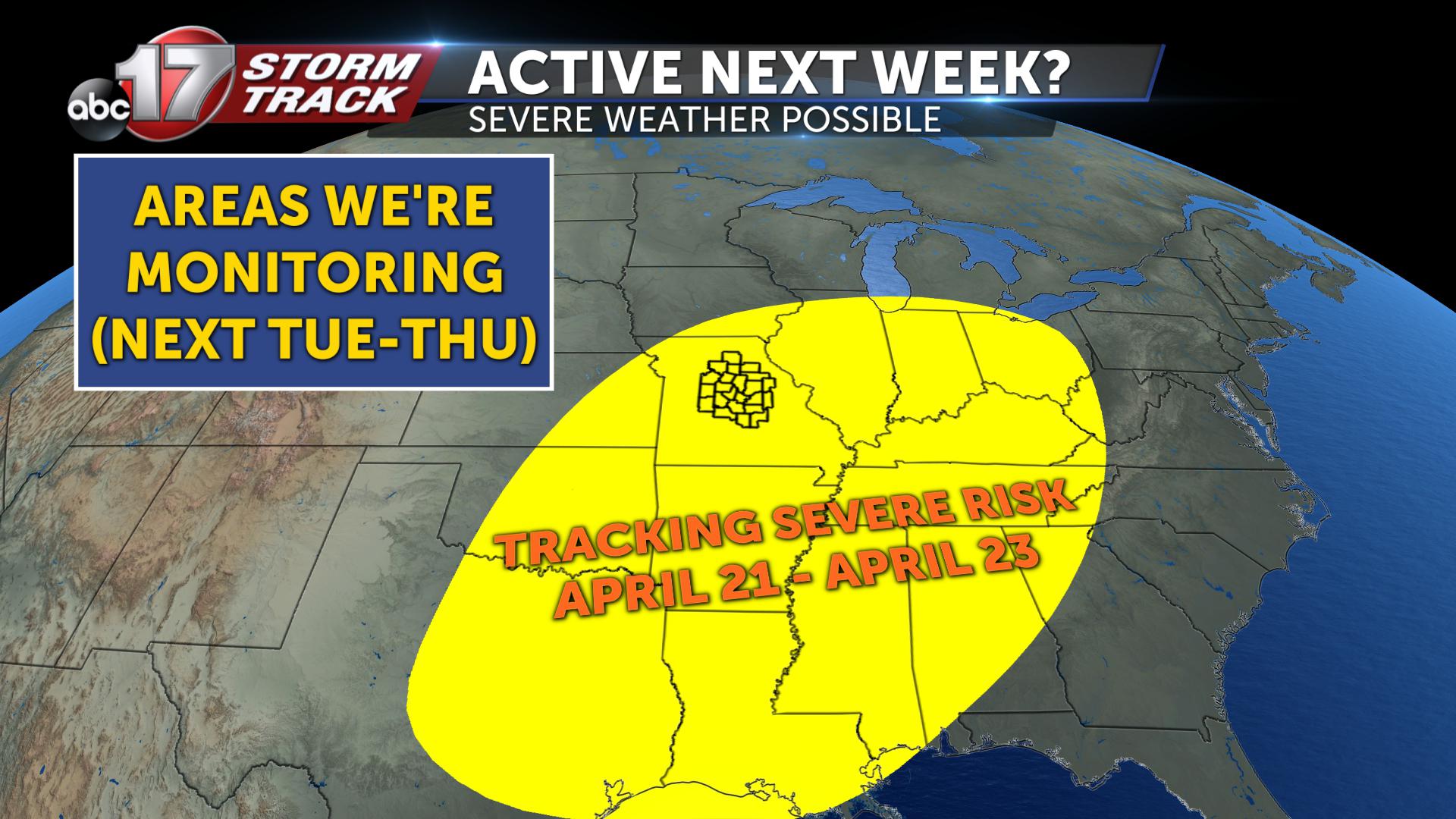 The ABC 17 Stormtrack Weather Team will continue to monitor this situation very closely over the next several days.
-Luke