How this weekend's start-to-spring-chill compares to others in the past
We've had our fair share of spring-like weather so far in 2020. It's not like we're itching at this point. But, in typical fashion, mother-nature doesn't want to play the part.
A strong cold front is expected to divide nation and will roll south into mid-Missouri by Friday morning. Temperatures will run 10-15 degrees below average for the first weekend of astronomical spring.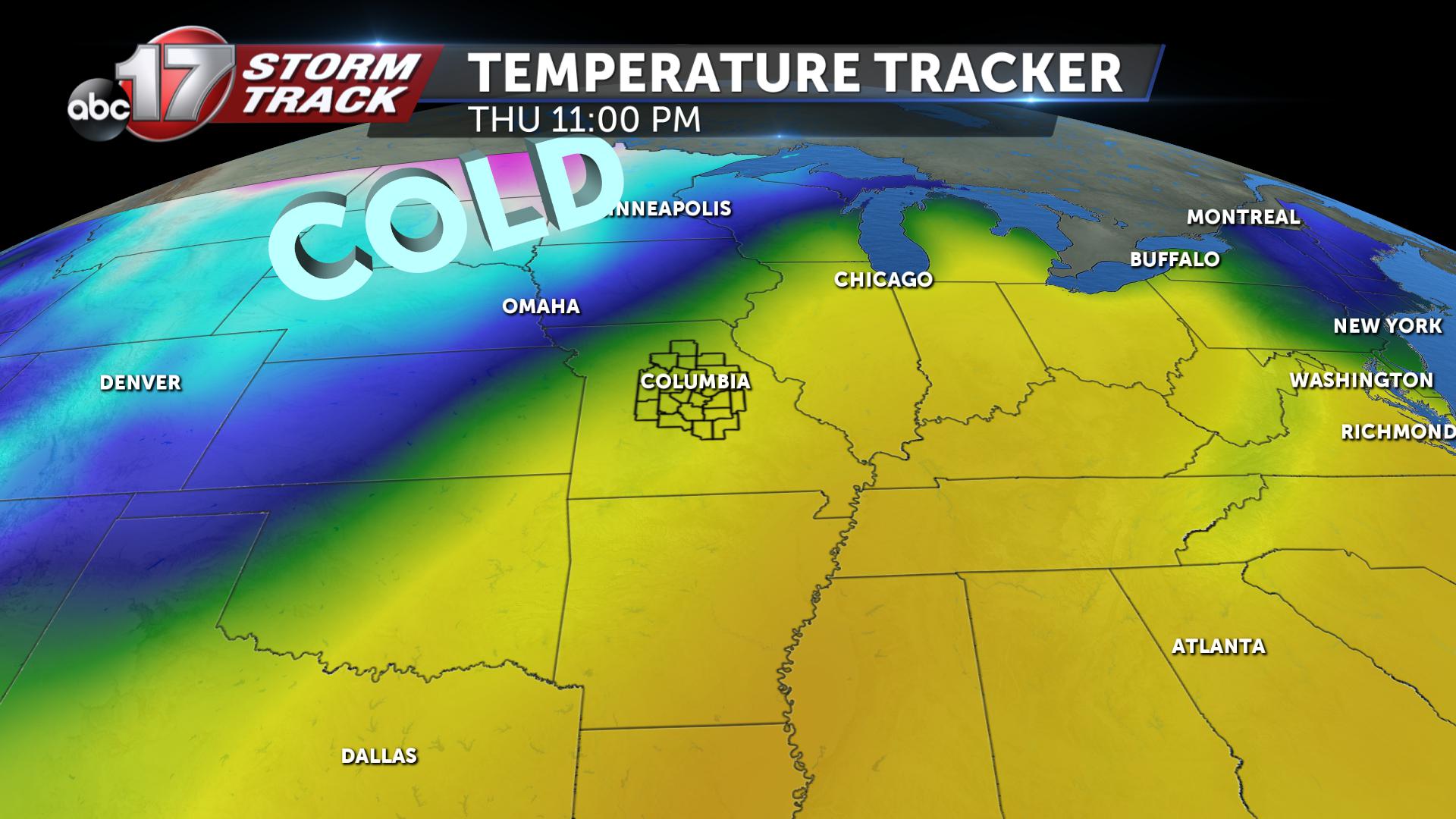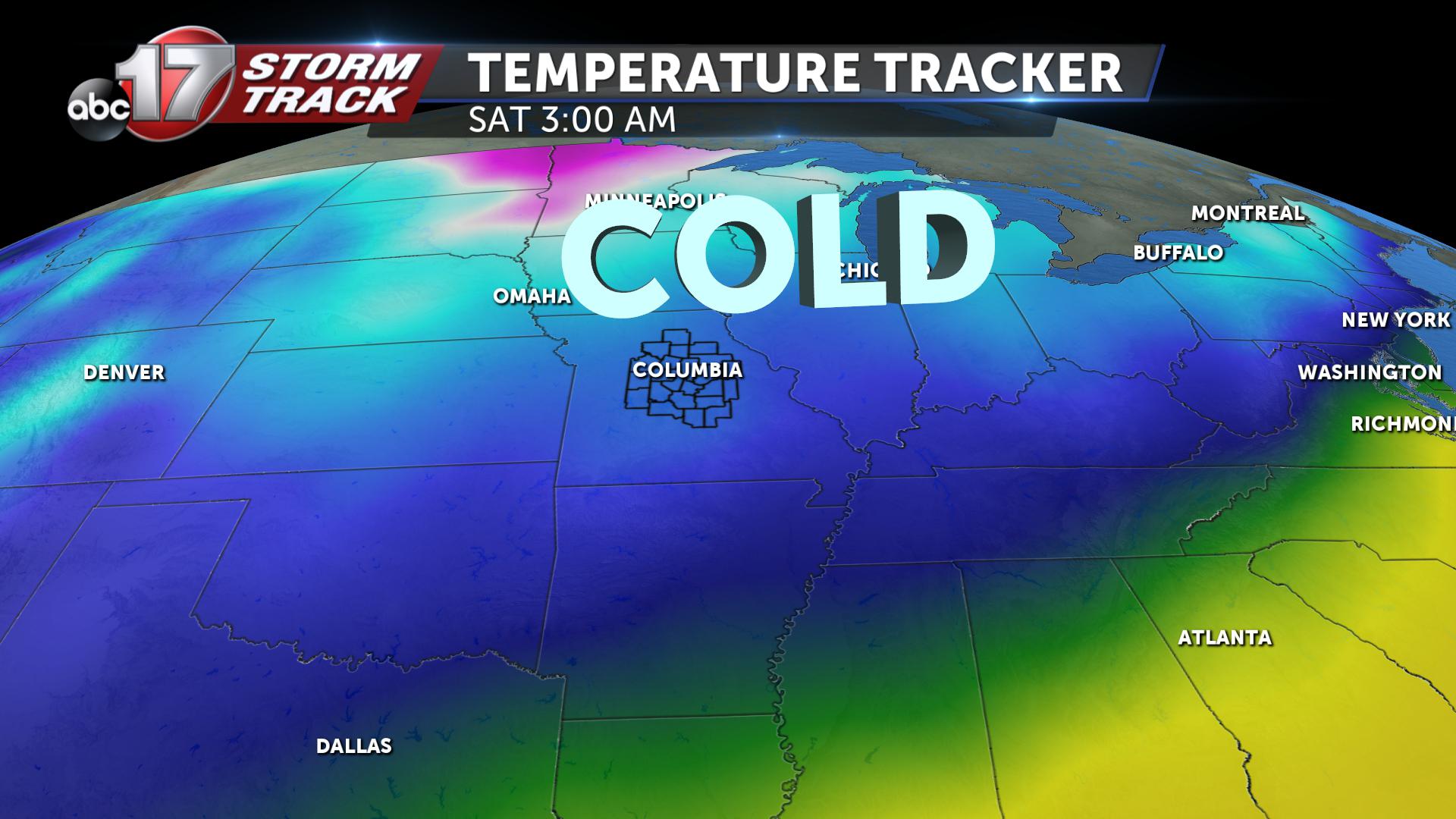 Now, let's back it up just a bit. Yeah, it will be chilly, but, it could always be much worse.
Some of the coldest starts we've seen to spring were even 10-15 degrees cooler than that. The coldest start to the season I could find was back in 1933. March 20-22nd featured an average high temperature of exactly 32º. Brrrr.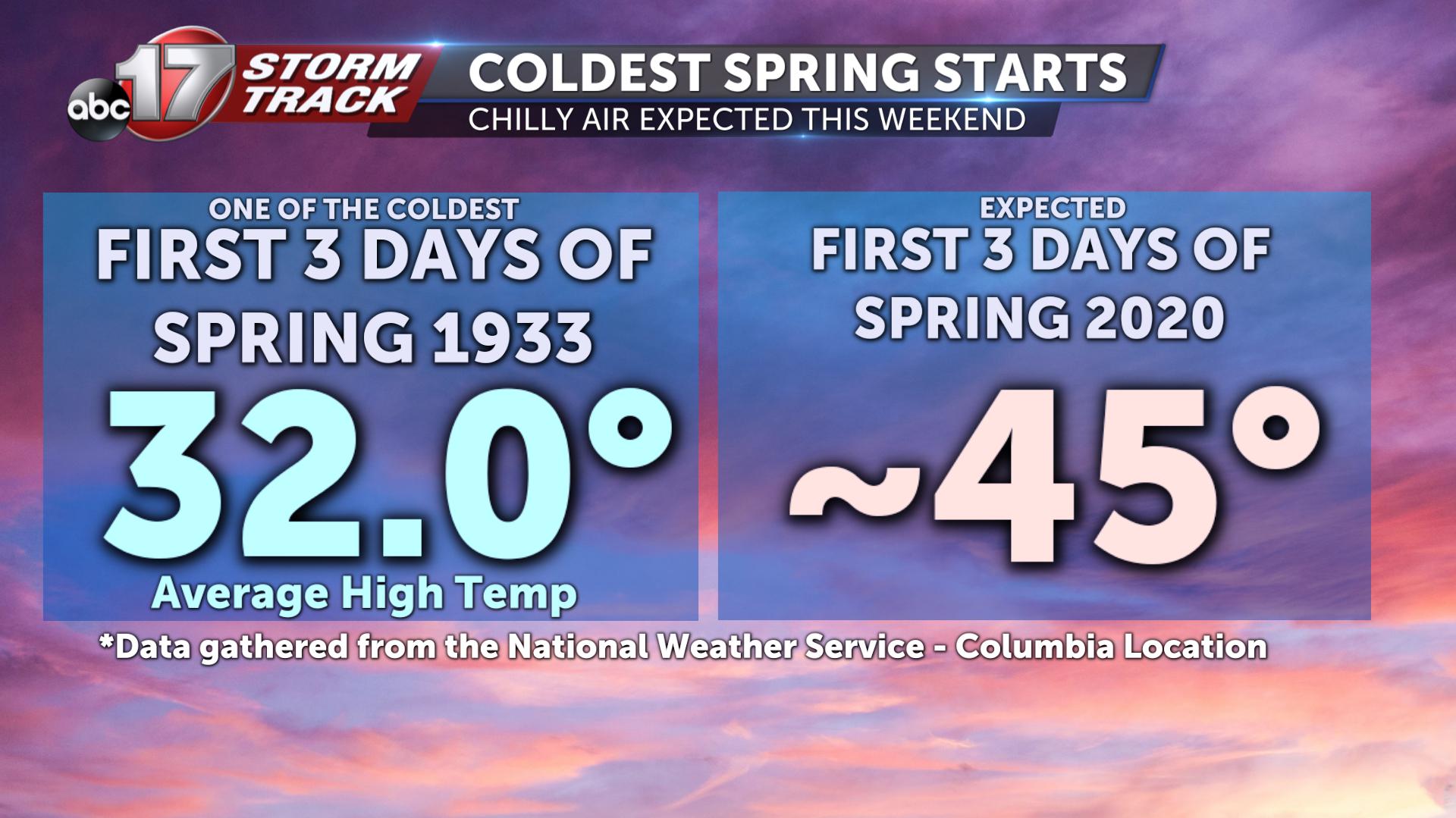 Thank goodness we're not dealing with snow either, right? It wasn't all that long ago mid-Missouri experienced a snowy first few days of spring. In 1998, 2.1" of snow fell across the area.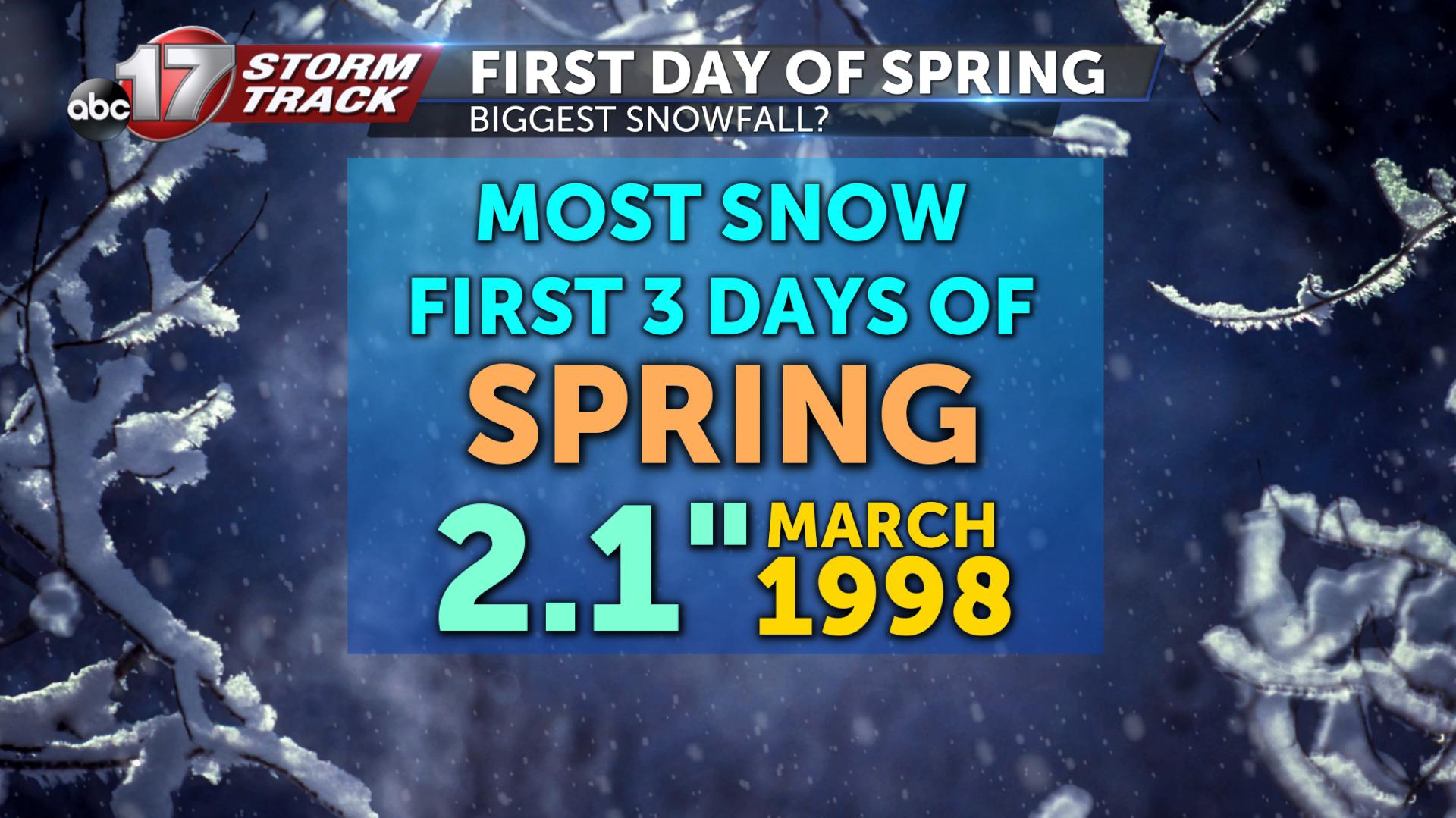 Big time temperature swings this time of year are not unexpected either. A quick look at the next 7 days shows that we'll be all over the place. For those looking for some "normalcy" in these not-so-normal times, next week looks to feature near average temperatures, and some fairly quiet weather.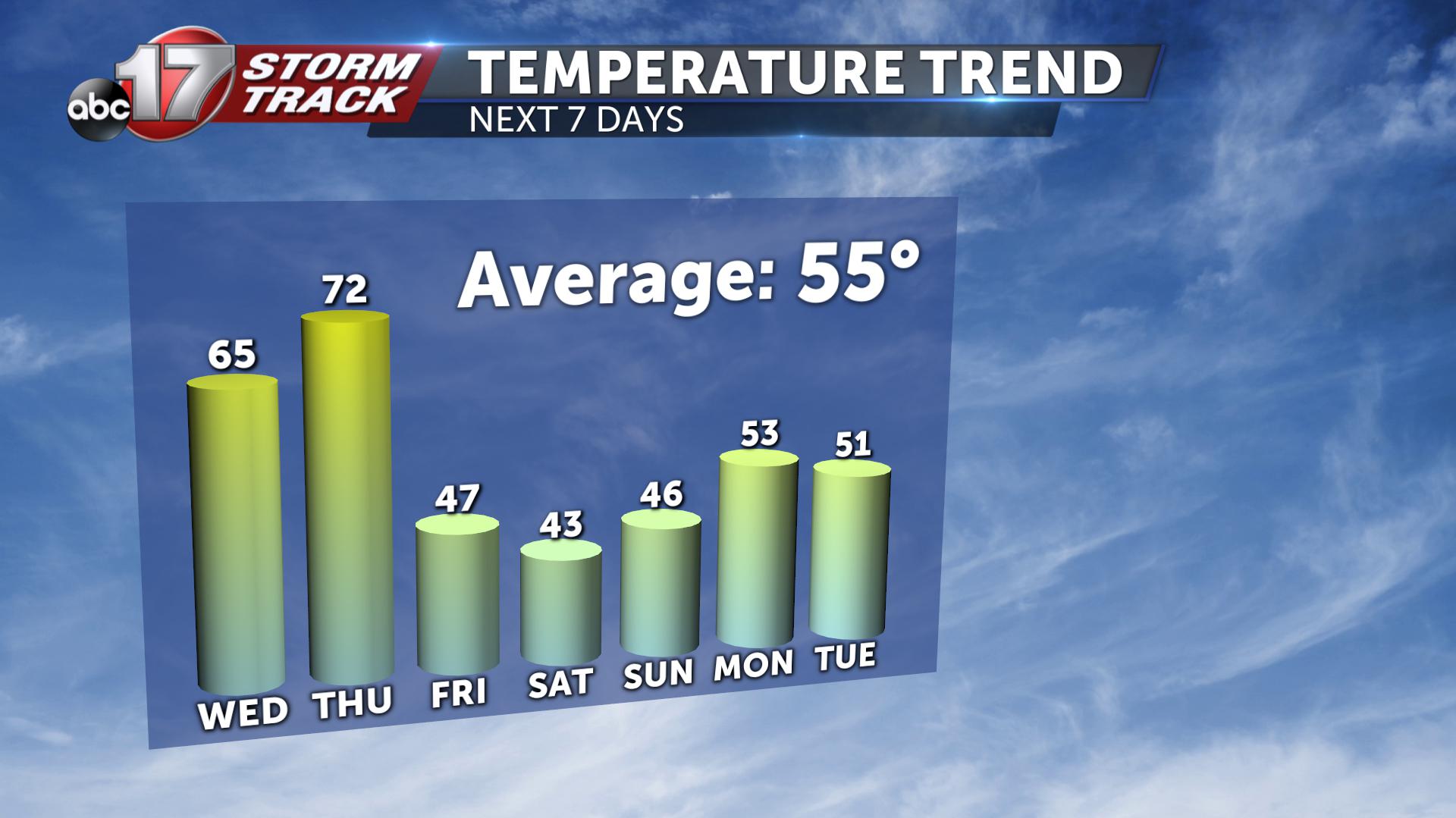 -Luke