Expected rainy week adds on to already wet year
I made a comment on-air last night that I still think holds true. It's important for us to find some normalcy when things are as unpredictable as they are right now.
In this time where our lives are changing by the minute, it can be hard to slow down and find something that provides some consistency.
Our weather team is in the fortunate position where our career never stops.
The weather is not going to be (at least directly) effected by COVID-19.
We'll continue to be able to track storms in real time, and after today's gloomy morning, and the gloomy weekend, it seems that at least more of the same will be on the way this weekend.
After this morning's rainfall, we've accumulated over 8.3" of rainfall since January 1st. That's the 8th wettest stretch of that time period that we've seen on record at COU.
Our weather models continue indicate plenty of moisture streaming into the area Wednesday and Thursday. Multiple rain chances will accompany this.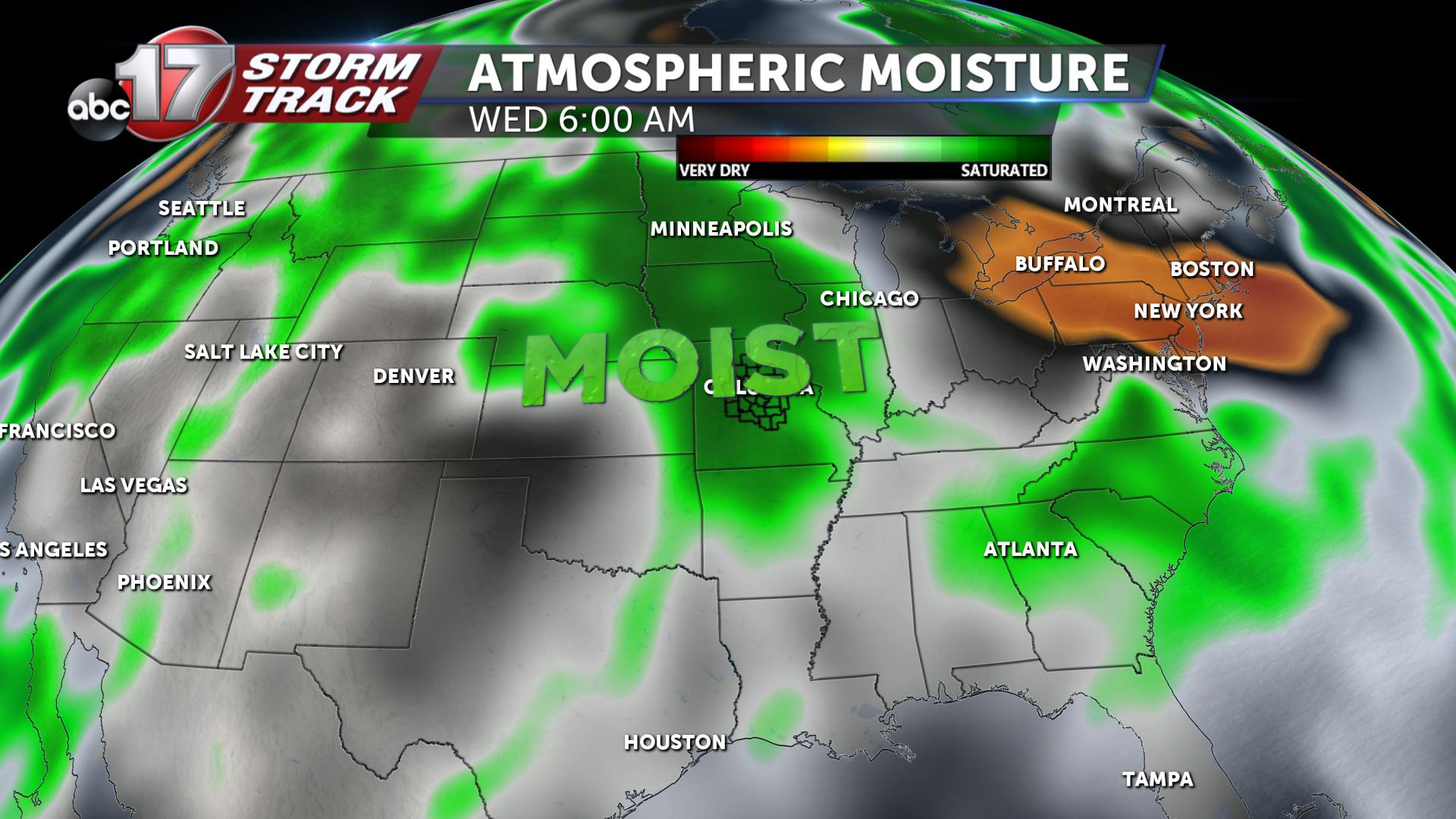 And it's easy to see where moisture has been focused over the past 30 days. Stretching from Central Missouri into Kansas, precipitation values have run 150-250% of normal in many places. This week's rainfall will add onto this.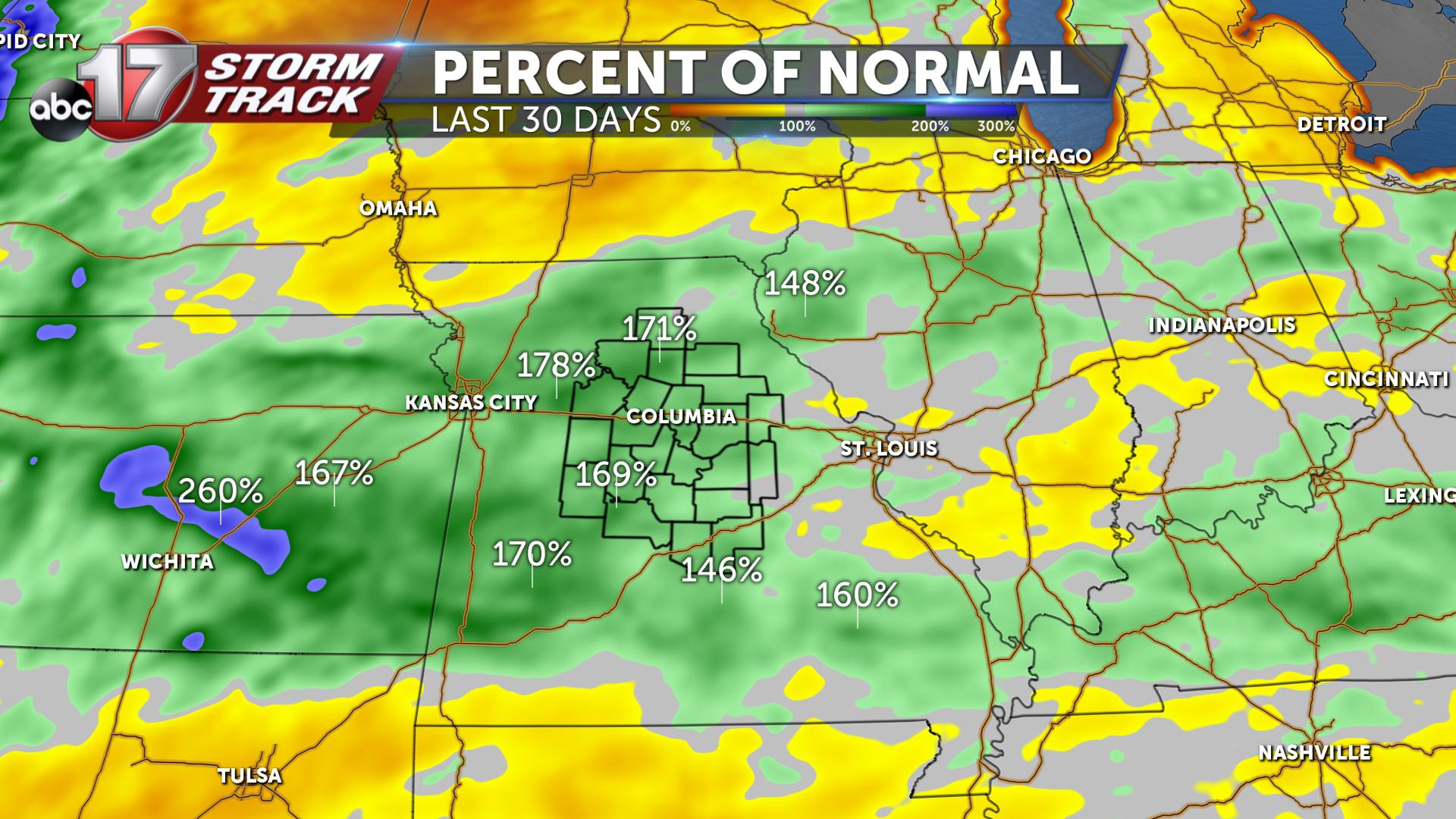 We're expecting anywhere between 1-3" of rainfall within this area that's already well-saturated and in turn could lead to the potential of area flooding and flash flooding by the end of the week. Fortunately we're not looking at any major impacts at this point in time, with a drying trend expected by this weekend. However, we're expecting much colder temperatures as well.
-Luke