Dense fog Tuesday morning, sun returns in the afternoon
TONIGHT: Clouds will stick around across portions of mid-Missouri this evening. Temperatures won't be as cold. We'll fall into the mid-to-upper 30s. We're also tracking dense fog developing for the morning commute.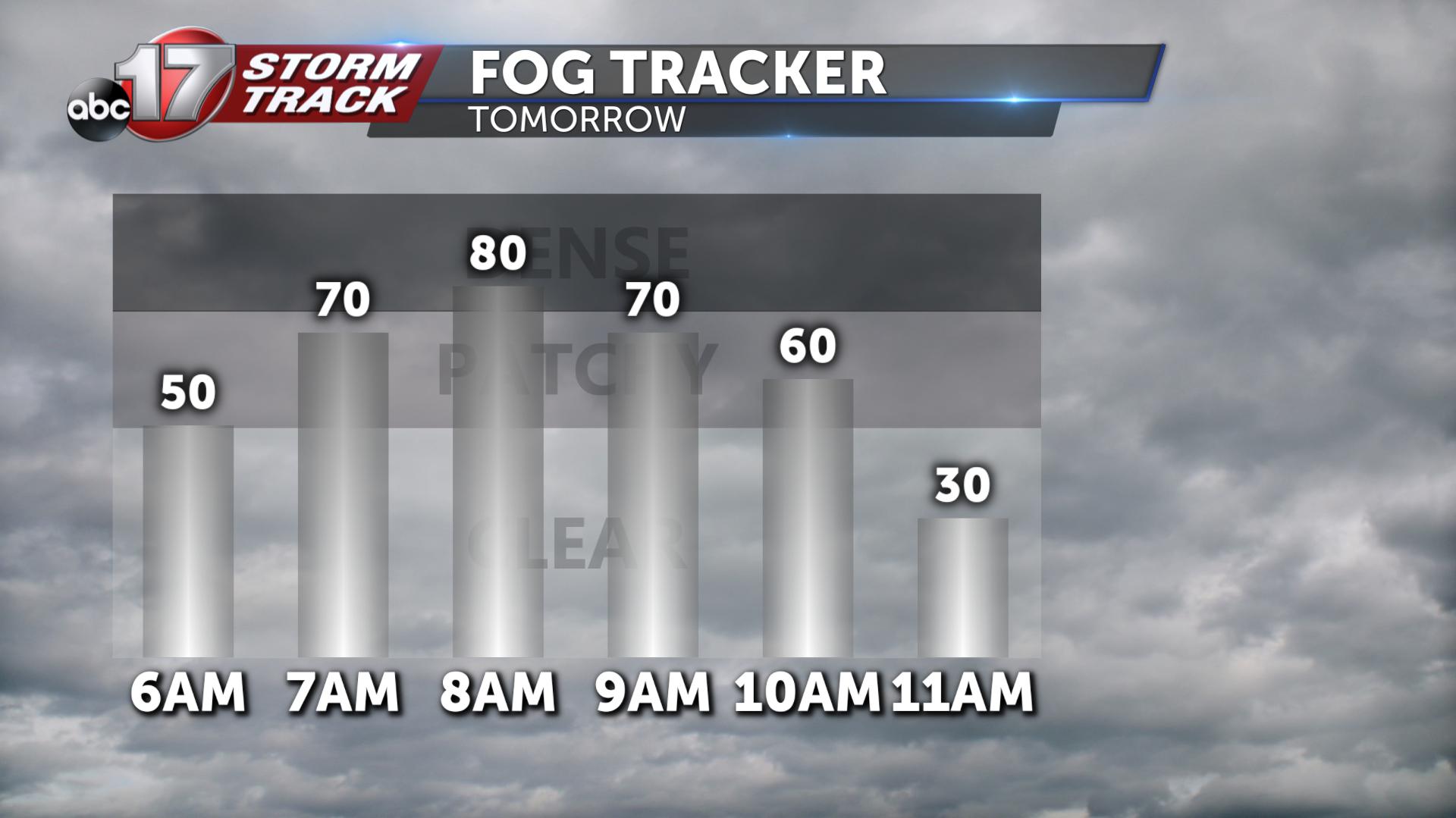 TUESDAY: Dense fog is possible as you're headed out the door Tuesday morning. The thickest fog will likely happen between 7-10am. Visibility could fall to less than a quarter of a mile. Give yourself extra time as you're heading out the door. Sunshine and temperatures to near 50 degrees will take over into the afternoon.
EXTENDED: A weak storm system will drape a cold front across mid-Missouri Wednesday, bring a slight chance of morning showers. We'll dry out into the afternoon and be cooler into the evening. Thursday looks colder behind the front with temperatures hanging around in the upper 30s. Things get interesting Thursday night into Friday. Another potent stream of moisture will connect with a powerful low pressure system. As precipitation builds into the region a mix of sleet and snow is possible before changing over to freezing rain into Friday morning. At this point in time, the "wintry" side of this system looks to kick through pretty quick, with the majority of the precipitation falling as steady liquid rain Friday afternoon. The weekend looks colder with temperatures in the upper 30s.