Counties with highest COVID-19 infection rates in Missouri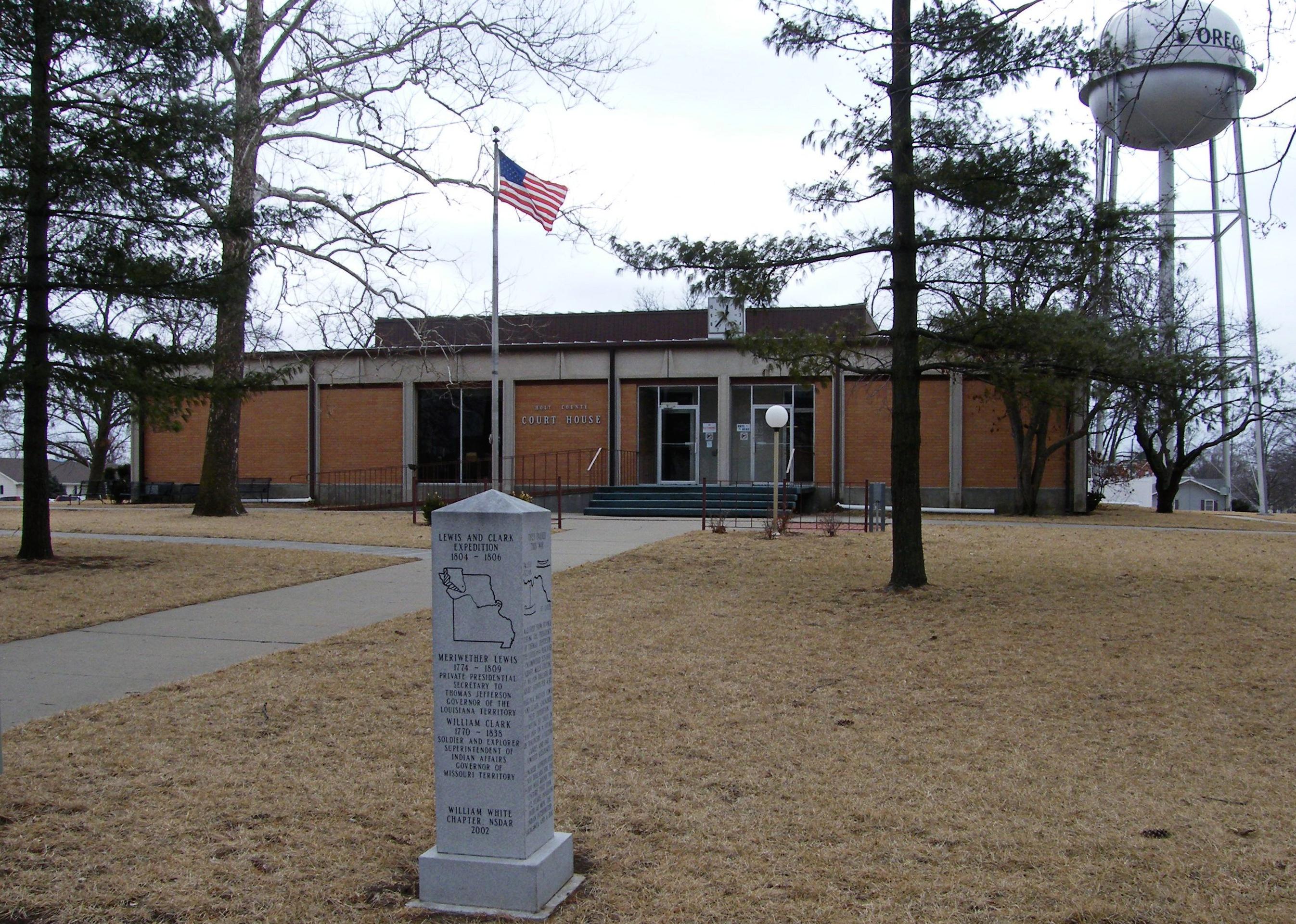 Americasroof // Wikimedia Commons
Counties with highest COVID-19 infection rates in Missouri
The vaccine deployment in December 2020 signaled a turning point in the COVID-19 pandemic. By the end of May 2021, 40% of the U.S. population was fully vaccinated. But as vaccination rates lagged over the summer, new surges of COVID-19 came, including Delta in the summer of 2021, and now the Omicron variant, which comprises the majority of cases in the U.S.
Researchers around the world have reported that Omicron is more transmissible than Delta, making breakthrough and repeat infections more likely.
The United States as of Nov. 16 reached over 1 million COVID-19-related deaths and 98.1 million COVID-19 cases, according to Johns Hopkins University. Currently, 68.6% of the population is fully vaccinated, and 10.1% of vaccinated people have received the most recently available bivalent booster doses.
Stacker compiled a list of the counties with highest COVID-19 infection rates in Missouri using data from the U.S. Department of Health & Human Services and vaccination data from Covid Act Now. Counties are ranked by the highest infection rate per 100,000 residents within the week leading up to Nov. 10, 2022. Cumulative cases per 100,000 served as a tiebreaker.
Keep reading to see whether your county ranks among the highest COVID-19 infection rates in your state.
---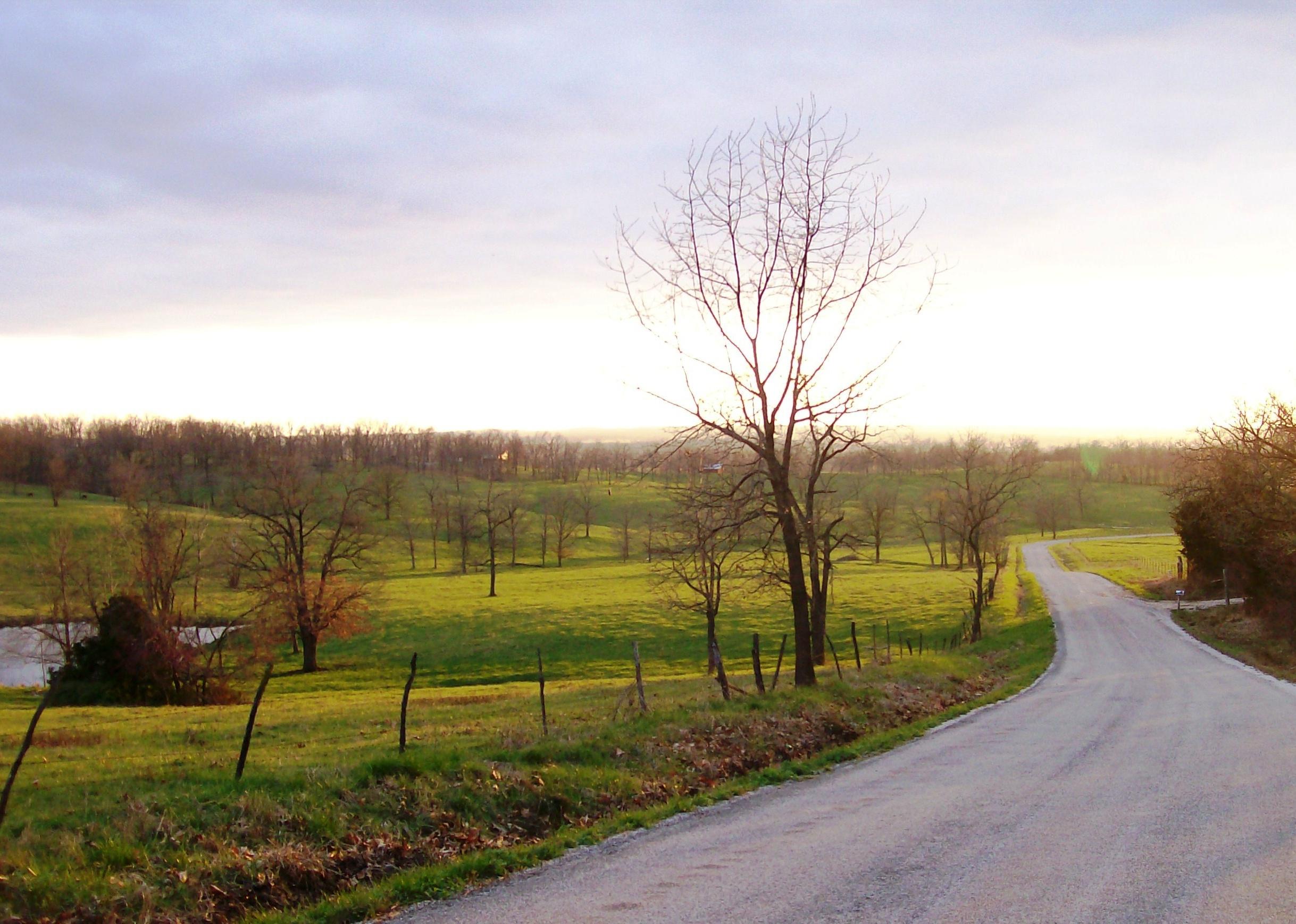 Jatpainter1 // Wikimedia Commons
#50. Polk County, MO
– New cases per 100k in the past week: 68 (22 new cases, -42% change from previous week)
– Cumulative cases per 100k: 29,401 (9,452 total cases)
— 7.1% more cases per 100k residents than Missouri
– Cumulative deaths per 100k: 361 (116 total deaths)
— 1.1% more deaths per 100k residents than Missouri
– Population that is fully vaccinated: 39.9% (12,828 fully vaccinated)
---

NMSU // Wikimedia Commons
#49. Nodaway County, MO
– New cases per 100k in the past week: 68 (15 new cases, -90% change from previous week)
– Cumulative cases per 100k: 32,433 (7,165 total cases)
— 18.2% more cases per 100k residents than Missouri
– Cumulative deaths per 100k: 226 (50 total deaths)
— 36.7% less deaths per 100k residents than Missouri
– Population that is fully vaccinated: 50.4% (11,124 fully vaccinated)
---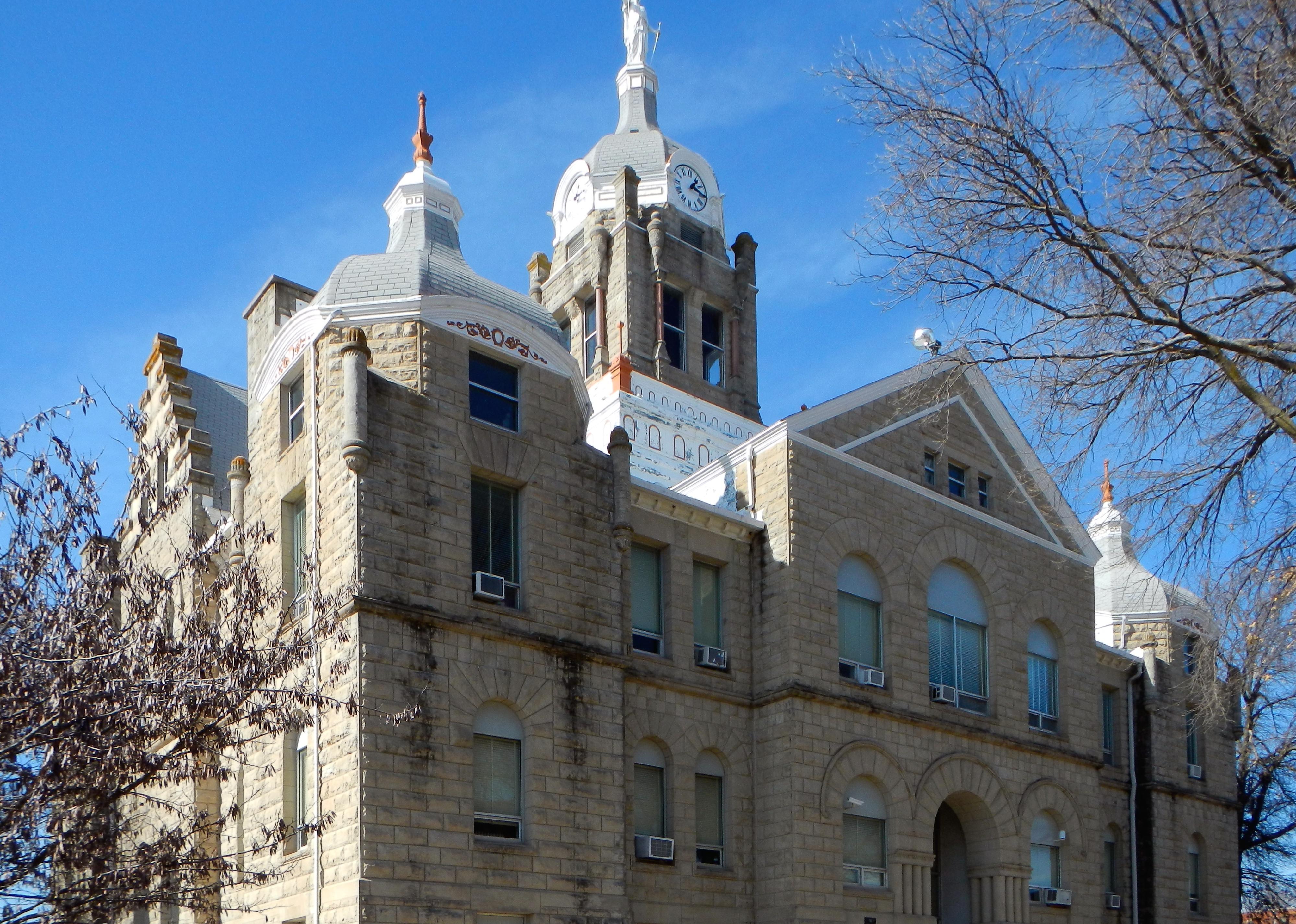 Nja1985, retouched by Kbh3rd // Wikimedia Commons
#48. Johnson County, MO
– New cases per 100k in the past week: 72 (39 new cases, -25% change from previous week)
– Cumulative cases per 100k: 25,839 (13,969 total cases)
— 5.9% less cases per 100k residents than Missouri
– Cumulative deaths per 100k: 277 (150 total deaths)
— 22.4% less deaths per 100k residents than Missouri
– Population that is fully vaccinated: 46.4% (25,061 fully vaccinated)
---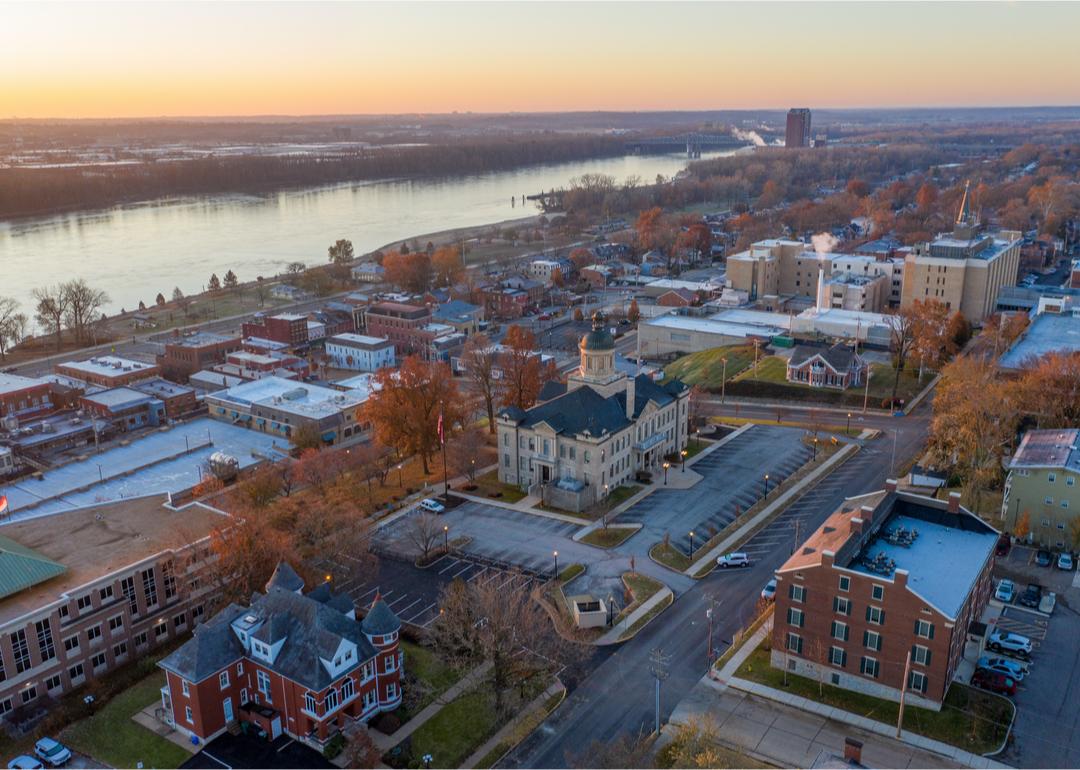 Rob Neville Photos // Shutterstock
#47. St. Charles County, MO
– New cases per 100k in the past week: 72 (291 new cases, -45% change from previous week)
– Cumulative cases per 100k: 28,129 (113,084 total cases)
— 2.5% more cases per 100k residents than Missouri
– Cumulative deaths per 100k: 251 (1,011 total deaths)
— 29.7% less deaths per 100k residents than Missouri
– Population that is fully vaccinated: 63.4% (255,075 fully vaccinated)
---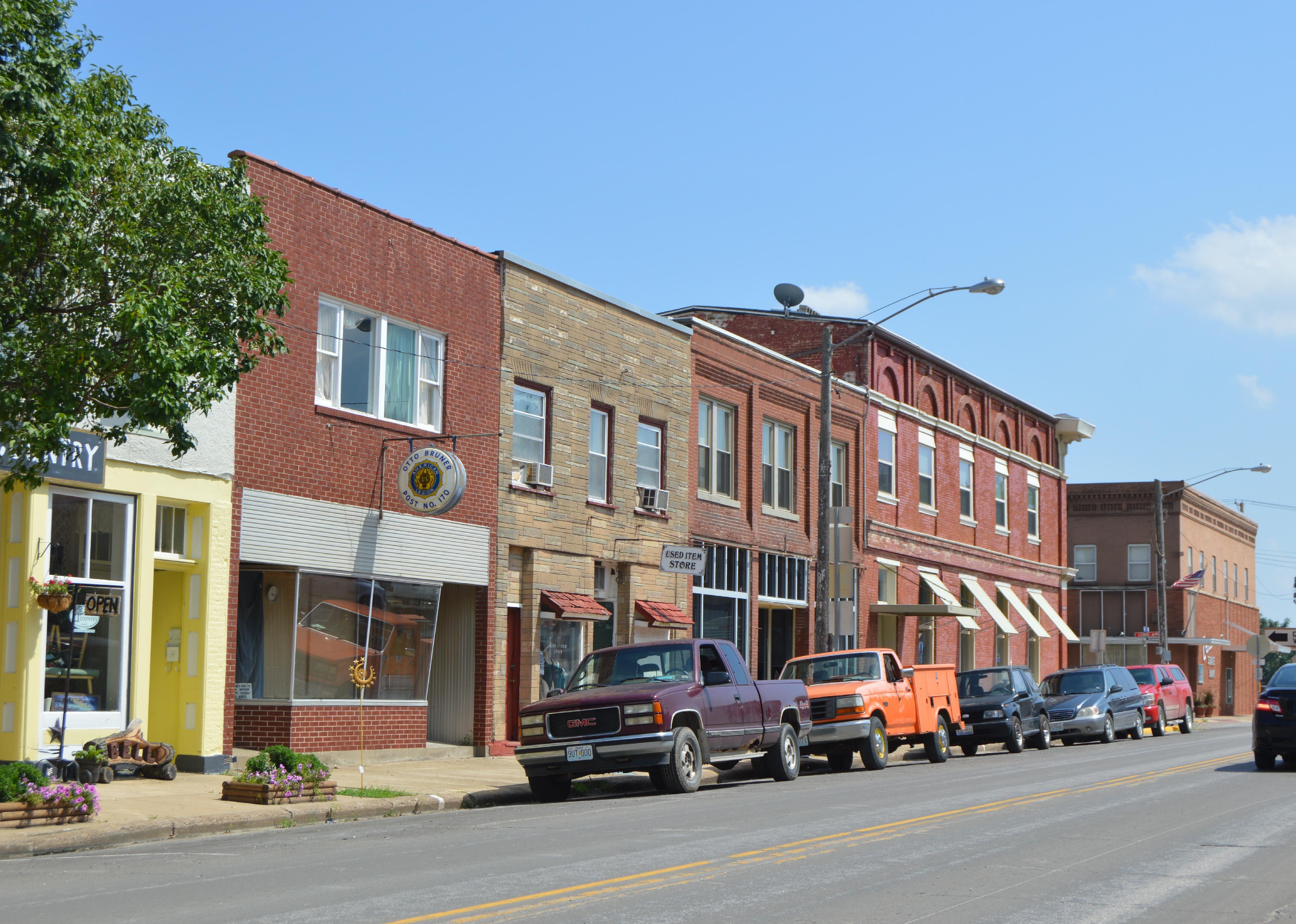 Nyttend // Wikimedia Commons
#46. Lewis County, MO
– New cases per 100k in the past week: 72 (7 new cases, -53% change from previous week)
– Cumulative cases per 100k: 32,385 (3,166 total cases)
— 18.0% more cases per 100k residents than Missouri
– Cumulative deaths per 100k: 440 (43 total deaths)
— 23.2% more deaths per 100k residents than Missouri
– Population that is fully vaccinated: 35.4% (3,460 fully vaccinated)
---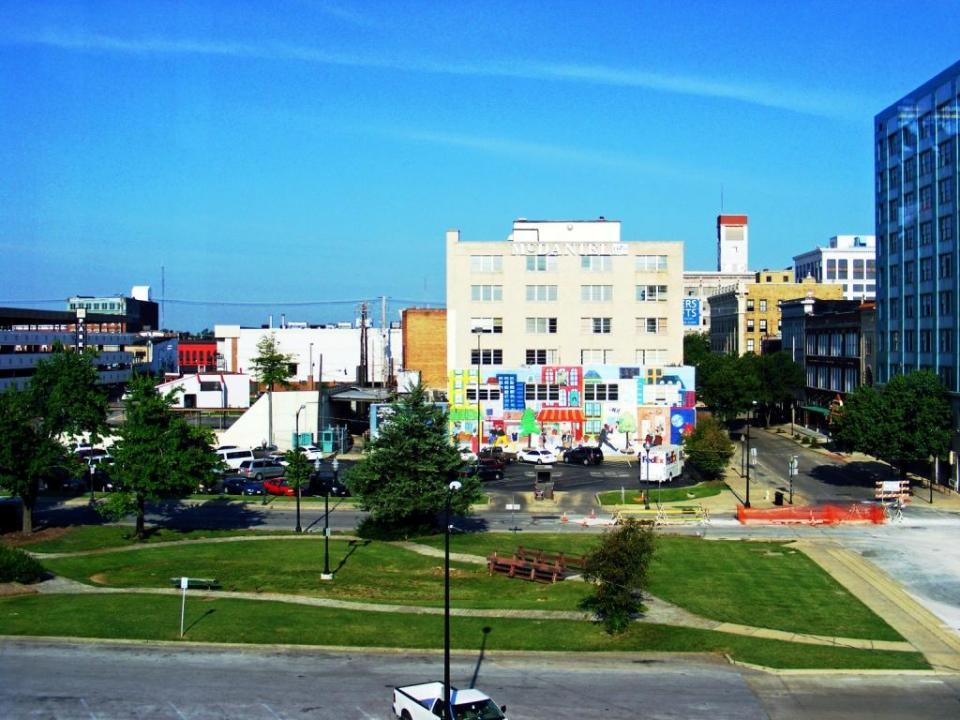 Jose Kevo // Wikicommons
#45. Greene County, MO
– New cases per 100k in the past week: 74 (218 new cases, -37% change from previous week)
– Cumulative cases per 100k: 27,677 (81,117 total cases)
— 0.8% more cases per 100k residents than Missouri
– Cumulative deaths per 100k: 379 (1,110 total deaths)
— 6.2% more deaths per 100k residents than Missouri
– Population that is fully vaccinated: 51.0% (149,472 fully vaccinated)
---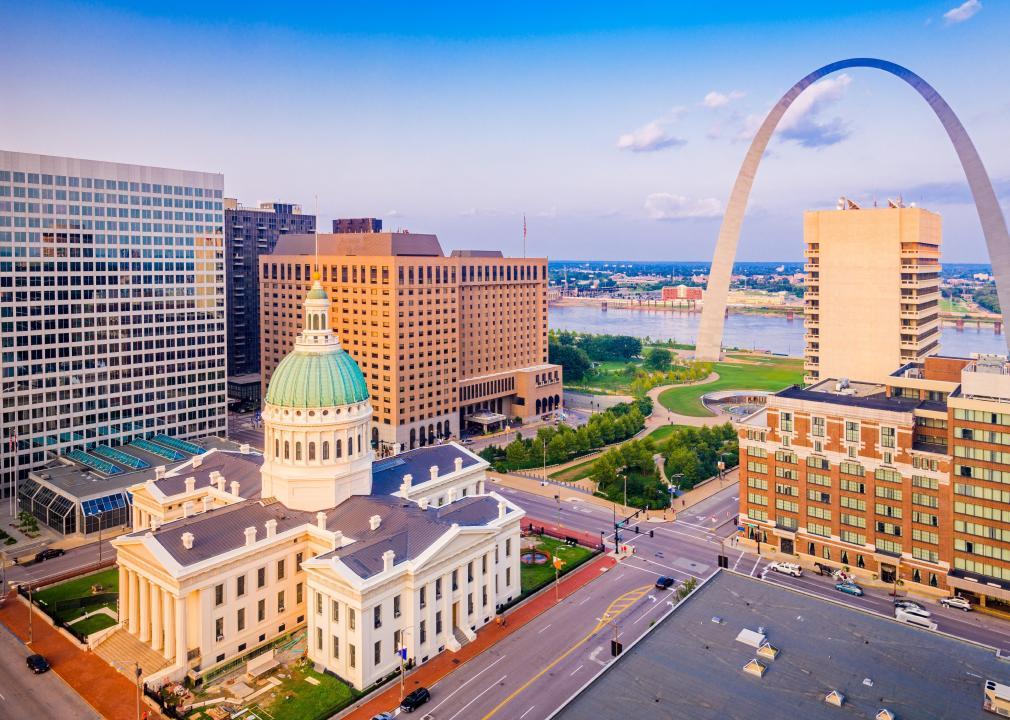 Sean Pavone // Shutterstock
#44. St. Louis city, MO
– New cases per 100k in the past week: 76 (229 new cases, -39% change from previous week)
– Cumulative cases per 100k: 23,879 (71,775 total cases)
— 13.0% less cases per 100k residents than Missouri
– Cumulative deaths per 100k: 276 (830 total deaths)
— 22.7% less deaths per 100k residents than Missouri
– Population that is fully vaccinated: 62.4% (187,699 fully vaccinated)
---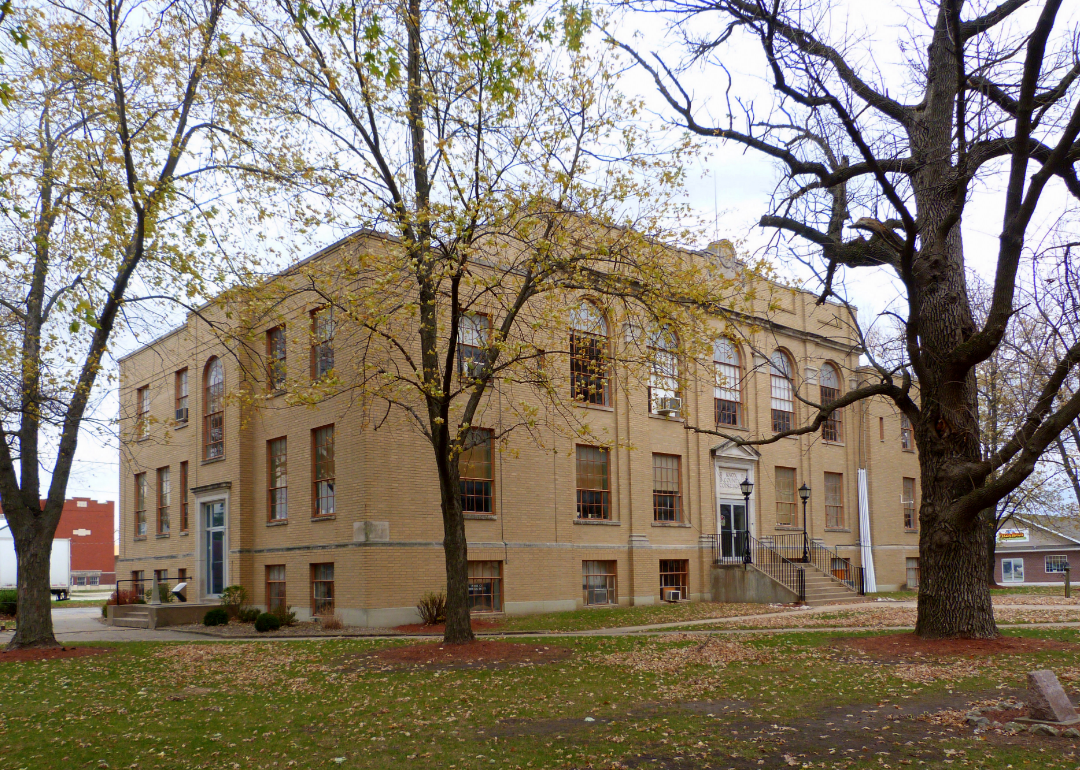 Canva
#43. Knox County, MO
– New cases per 100k in the past week: 76 (3 new cases, -62% change from previous week)
– Cumulative cases per 100k: 28,820 (1,141 total cases)
— 5.0% more cases per 100k residents than Missouri
– Cumulative deaths per 100k: 379 (15 total deaths)
— 6.2% more deaths per 100k residents than Missouri
– Population that is fully vaccinated: 40.8% (1,616 fully vaccinated)
---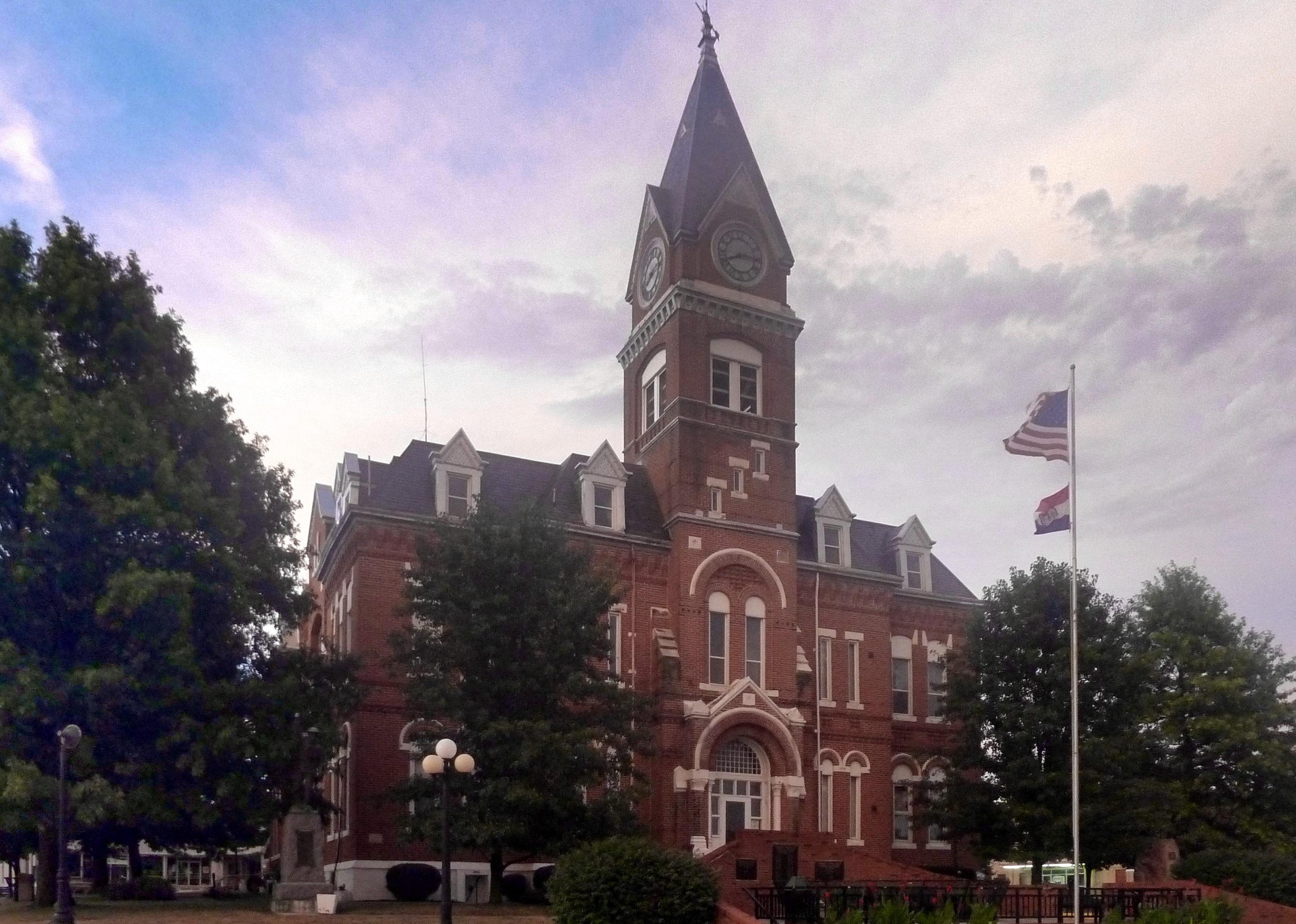 Americasroof // Wikimedia Commons
#42. Gentry County, MO
– New cases per 100k in the past week: 76 (5 new cases, -74% change from previous week)
– Cumulative cases per 100k: 38,229 (2,512 total cases)
— 39.3% more cases per 100k residents than Missouri
– Cumulative deaths per 100k: 563 (37 total deaths)
— 57.7% more deaths per 100k residents than Missouri
– Population that is fully vaccinated: 45.4% (2,981 fully vaccinated)
---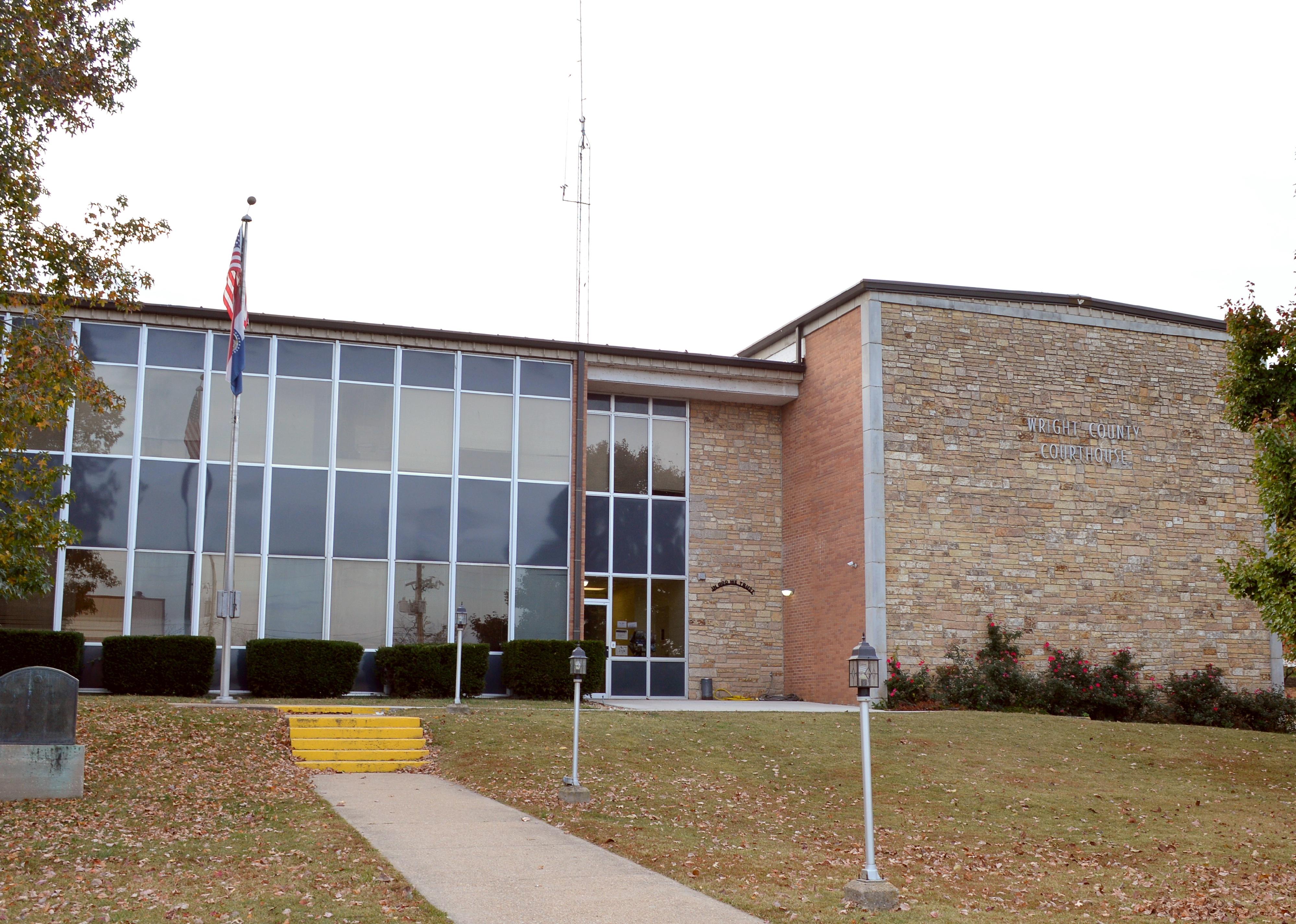 Kbh3rd // Wikimedia Commons
#41. Wright County, MO
– New cases per 100k in the past week: 77 (14 new cases, -7% change from previous week)
– Cumulative cases per 100k: 24,140 (4,415 total cases)
— 12.0% less cases per 100k residents than Missouri
– Cumulative deaths per 100k: 503 (92 total deaths)
— 40.9% more deaths per 100k residents than Missouri
– Population that is fully vaccinated: 36.5% (6,673 fully vaccinated)
---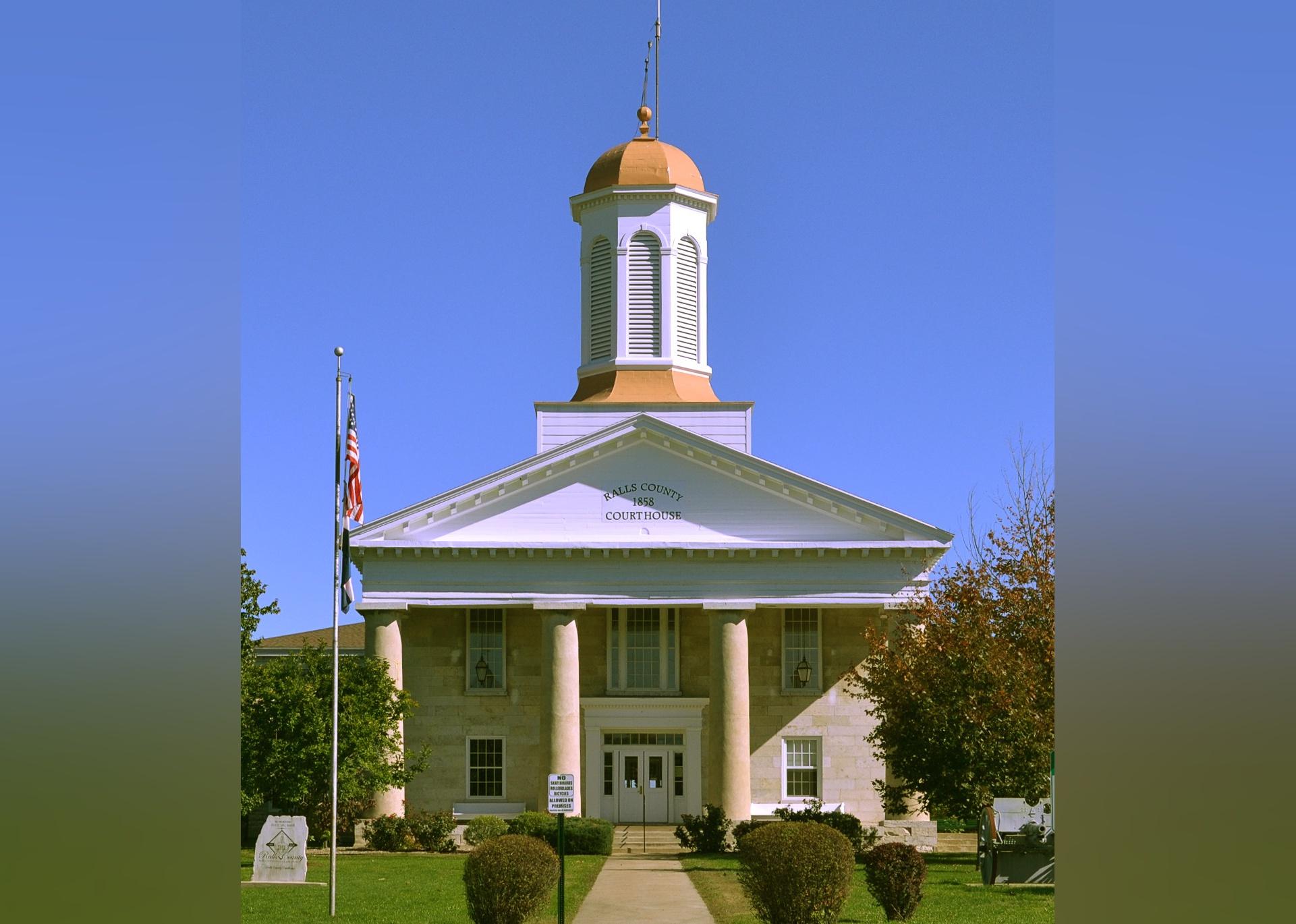 Kbh3rd // Wikimedia Commons
#40. Ralls County, MO
– New cases per 100k in the past week: 78 (8 new cases, -38% change from previous week)
– Cumulative cases per 100k: 27,073 (2,791 total cases)
— 1.4% less cases per 100k residents than Missouri
– Cumulative deaths per 100k: 291 (30 total deaths)
— 18.5% less deaths per 100k residents than Missouri
– Population that is fully vaccinated: 29.4% (3,031 fully vaccinated)
---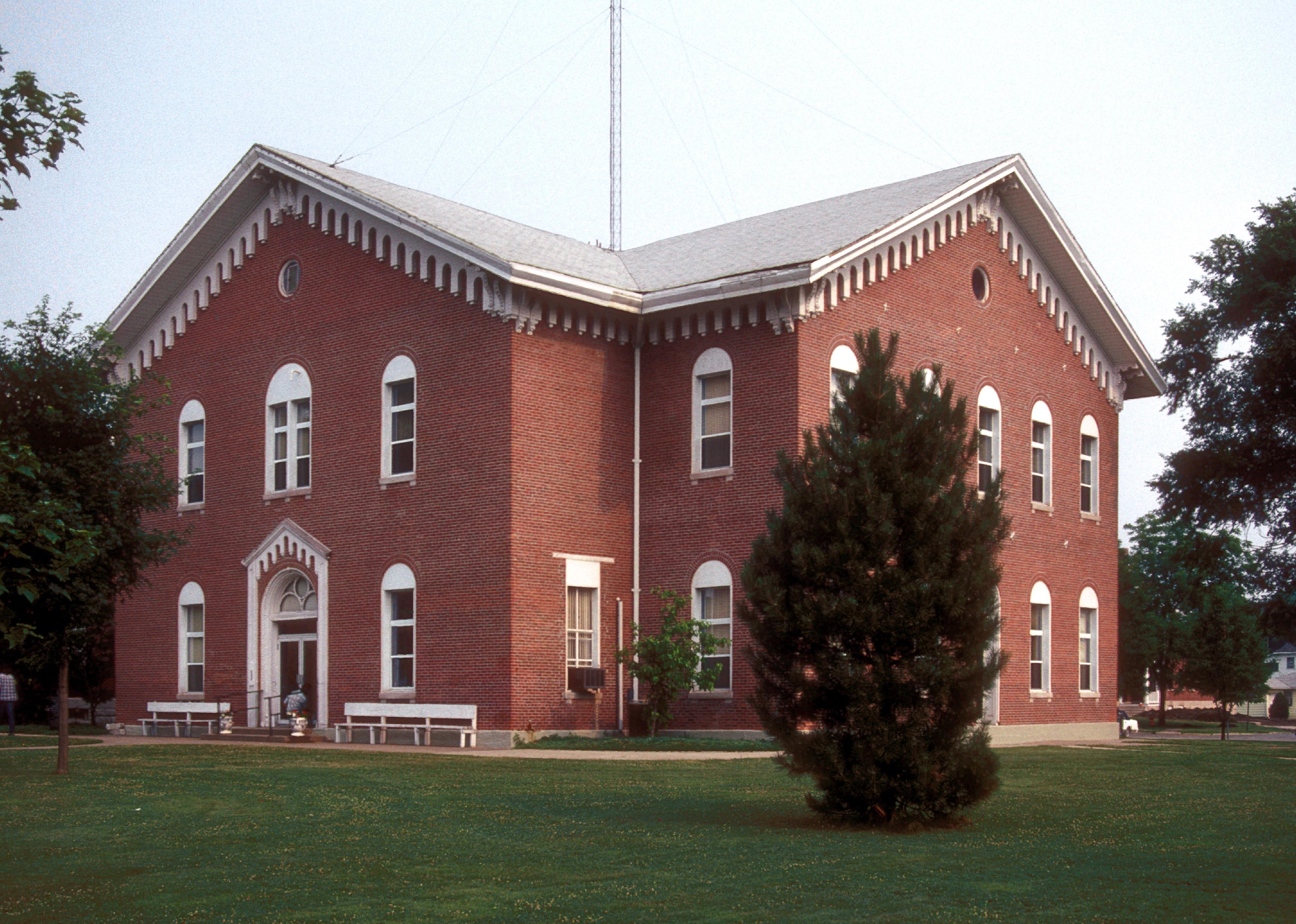 JERRYE & ROY KLOTZ MD // Wikimedia Commons
#39. Macon County, MO
– New cases per 100k in the past week: 79 (12 new cases, +9% change from previous week)
– Cumulative cases per 100k: 27,115 (4,099 total cases)
— 1.2% less cases per 100k residents than Missouri
– Cumulative deaths per 100k: 423 (64 total deaths)
— 18.5% more deaths per 100k residents than Missouri
– Population that is fully vaccinated: 42.2% (6,373 fully vaccinated)
---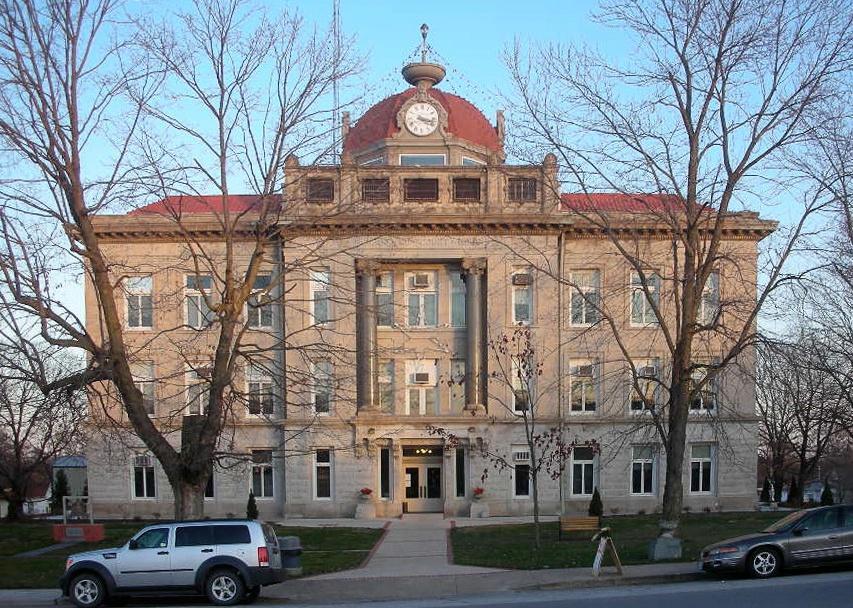 Onegentlemanofverona // Wikimedia Commons
#38. Monroe County, MO
– New cases per 100k in the past week: 81 (7 new cases, +17% change from previous week)
– Cumulative cases per 100k: 28,158 (2,434 total cases)
— 2.6% more cases per 100k residents than Missouri
– Cumulative deaths per 100k: 578 (50 total deaths)
— 61.9% more deaths per 100k residents than Missouri
– Population that is fully vaccinated: 45.7% (3,951 fully vaccinated)
---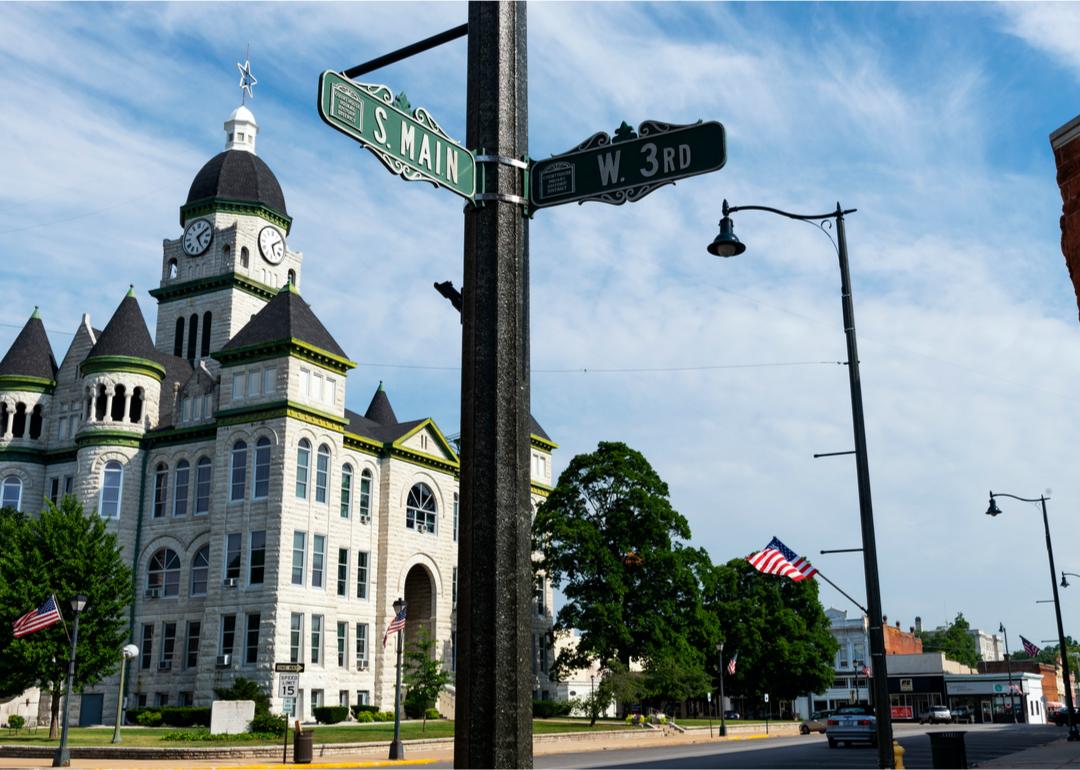 Peek Creative Collective // Shutterstock
#37. Jasper County, MO
– New cases per 100k in the past week: 82 (99 new cases, -35% change from previous week)
– Cumulative cases per 100k: 32,004 (38,830 total cases)
— 16.6% more cases per 100k residents than Missouri
– Cumulative deaths per 100k: 463 (562 total deaths)
— 29.7% more deaths per 100k residents than Missouri
– Population that is fully vaccinated: 48.8% (59,239 fully vaccinated)
---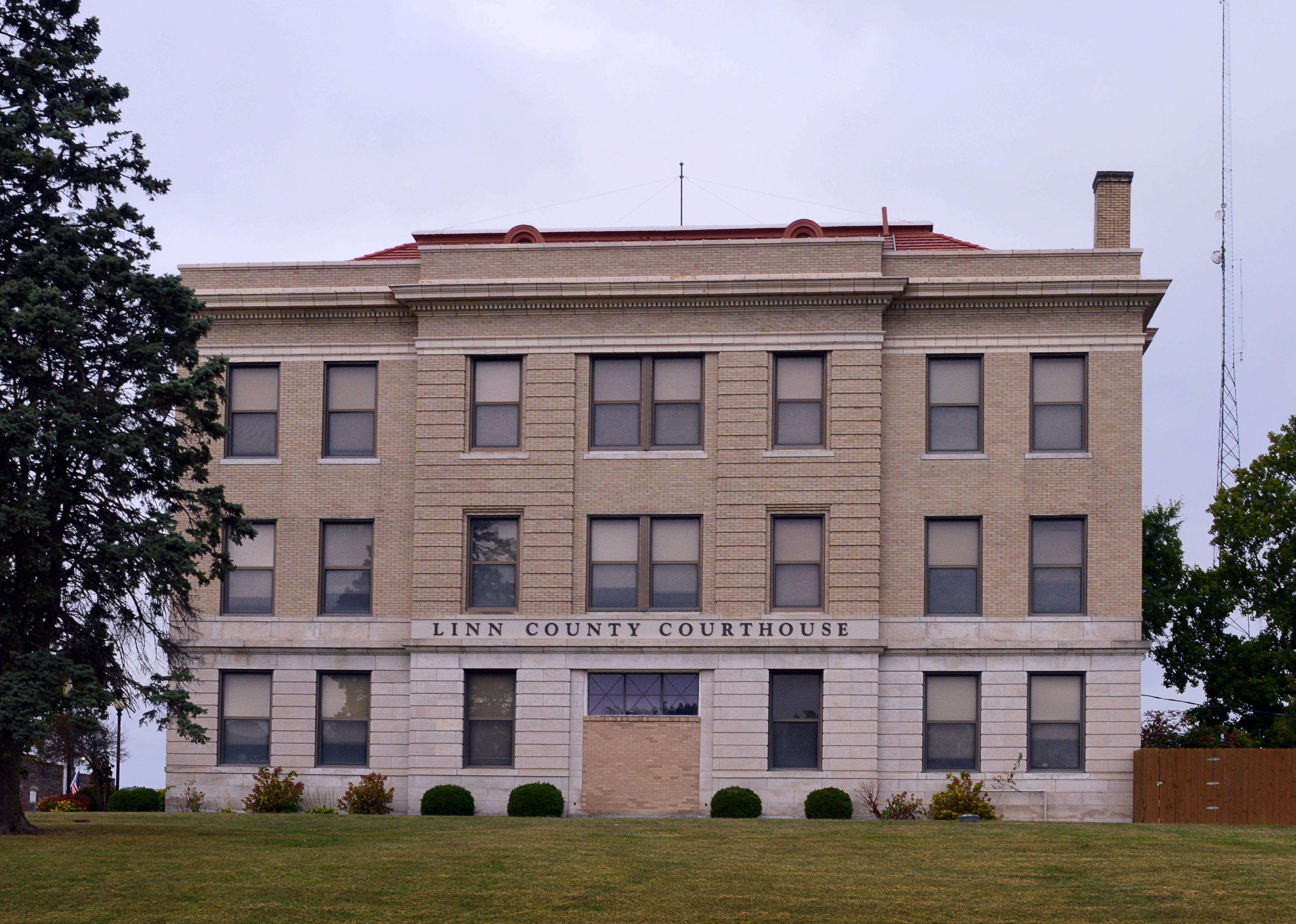 Kbh3rd // Wikimedia Commons
#36. Linn County, MO
– New cases per 100k in the past week: 84 (10 new cases, -29% change from previous week)
– Cumulative cases per 100k: 24,799 (2,956 total cases)
— 9.6% less cases per 100k residents than Missouri
– Cumulative deaths per 100k: 587 (70 total deaths)
— 64.4% more deaths per 100k residents than Missouri
– Population that is fully vaccinated: 47.9% (5,714 fully vaccinated)
---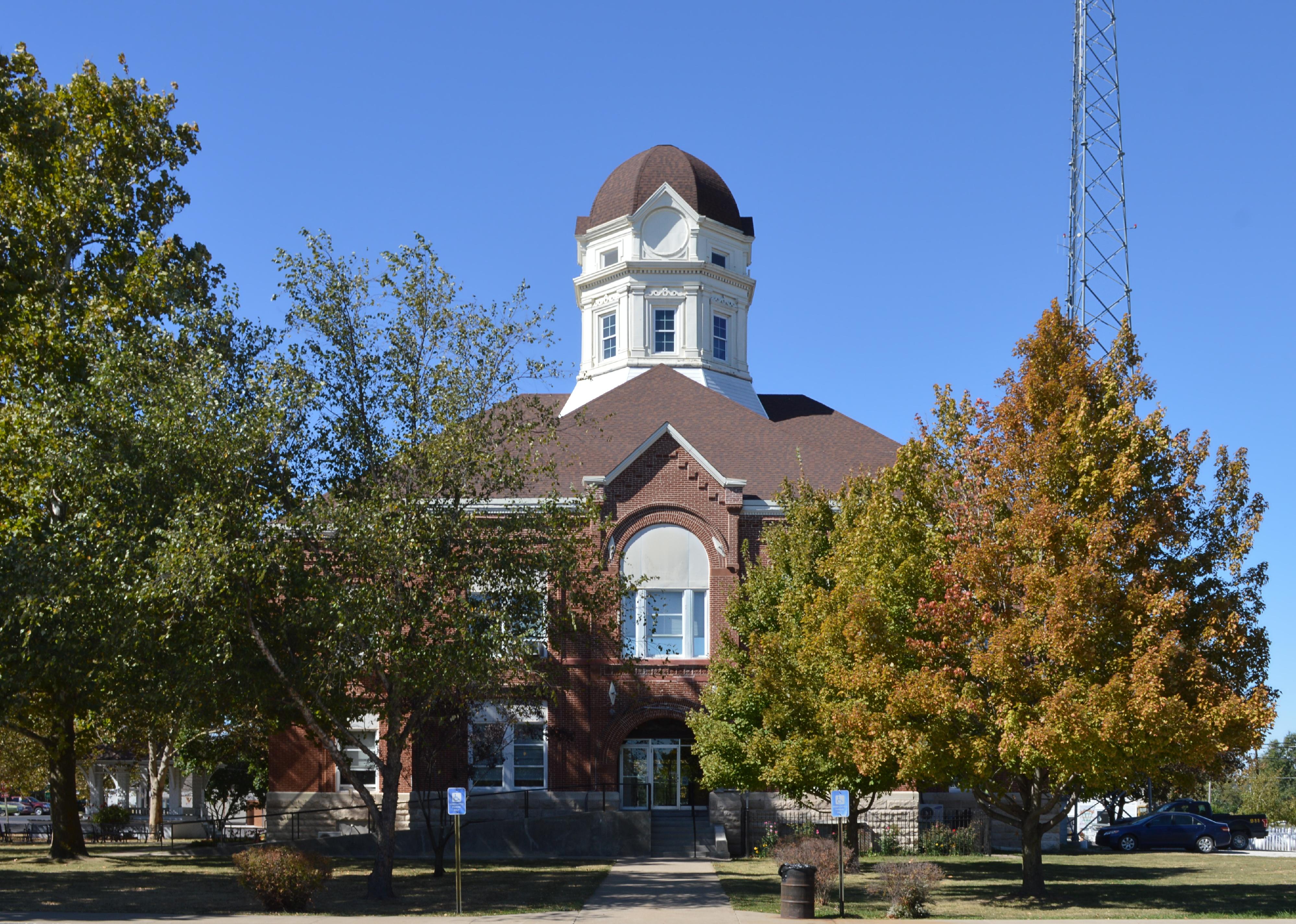 Kbh3rd // Wikimedia Commons
#35. Shelby County, MO
– New cases per 100k in the past week: 84 (5 new cases, -75% change from previous week)
– Cumulative cases per 100k: 32,951 (1,954 total cases)
— 20.1% more cases per 100k residents than Missouri
– Cumulative deaths per 100k: 253 (15 total deaths)
— 29.1% less deaths per 100k residents than Missouri
– Population that is fully vaccinated: 48.0% (2,849 fully vaccinated)
---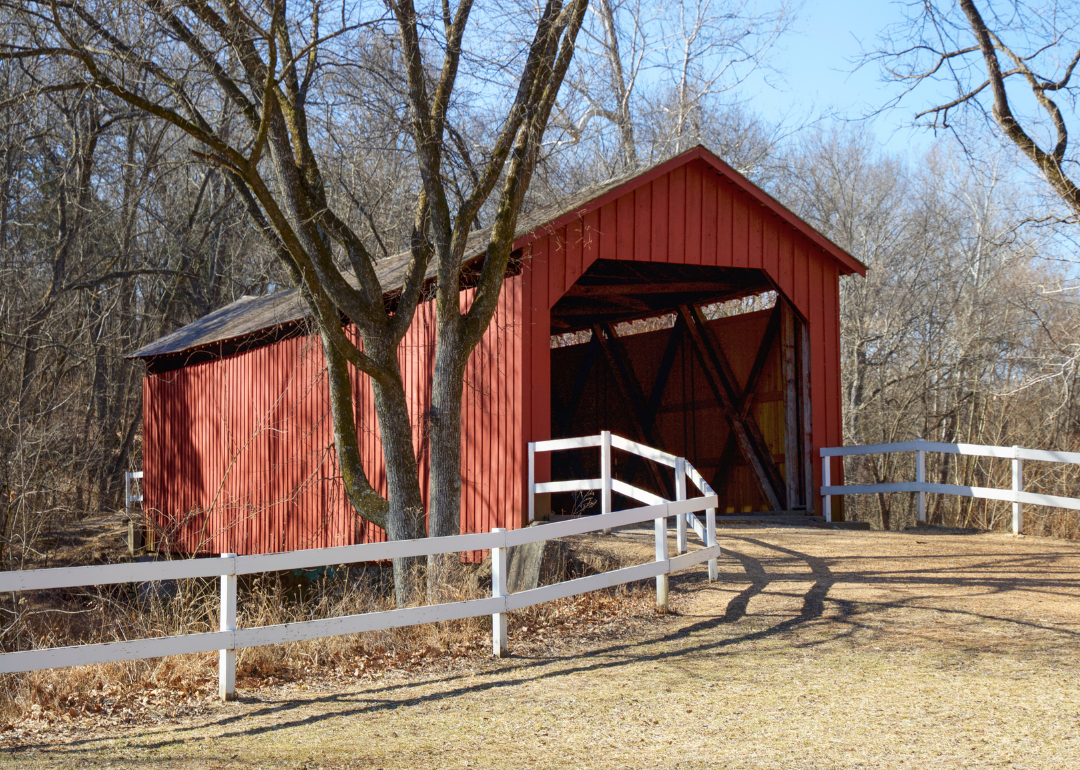 Canva
#34. Jefferson County, MO
– New cases per 100k in the past week: 85 (192 new cases, -36% change from previous week)
– Cumulative cases per 100k: 28,518 (64,189 total cases)
— 3.9% more cases per 100k residents than Missouri
– Cumulative deaths per 100k: 313 (704 total deaths)
— 12.3% less deaths per 100k residents than Missouri
– Population that is fully vaccinated: 46.3% (104,284 fully vaccinated)
---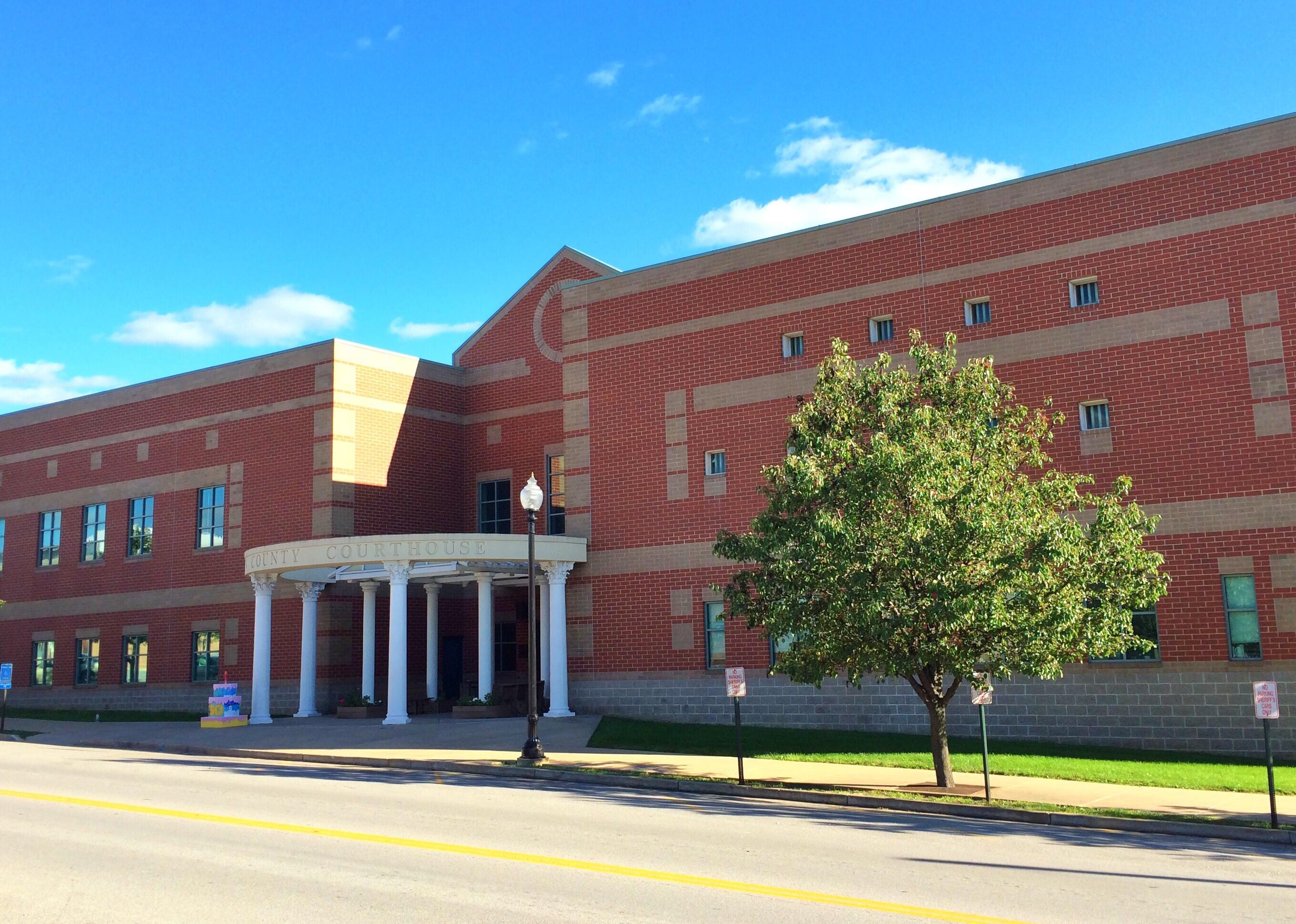 Allegrorondo // Wikimedia Commons
#33. Warren County, MO
– New cases per 100k in the past week: 87 (31 new cases, -28% change from previous week)
– Cumulative cases per 100k: 26,335 (9,388 total cases)
— 4.0% less cases per 100k residents than Missouri
– Cumulative deaths per 100k: 300 (107 total deaths)
— 16.0% less deaths per 100k residents than Missouri
– Population that is fully vaccinated: 42.8% (15,275 fully vaccinated)
---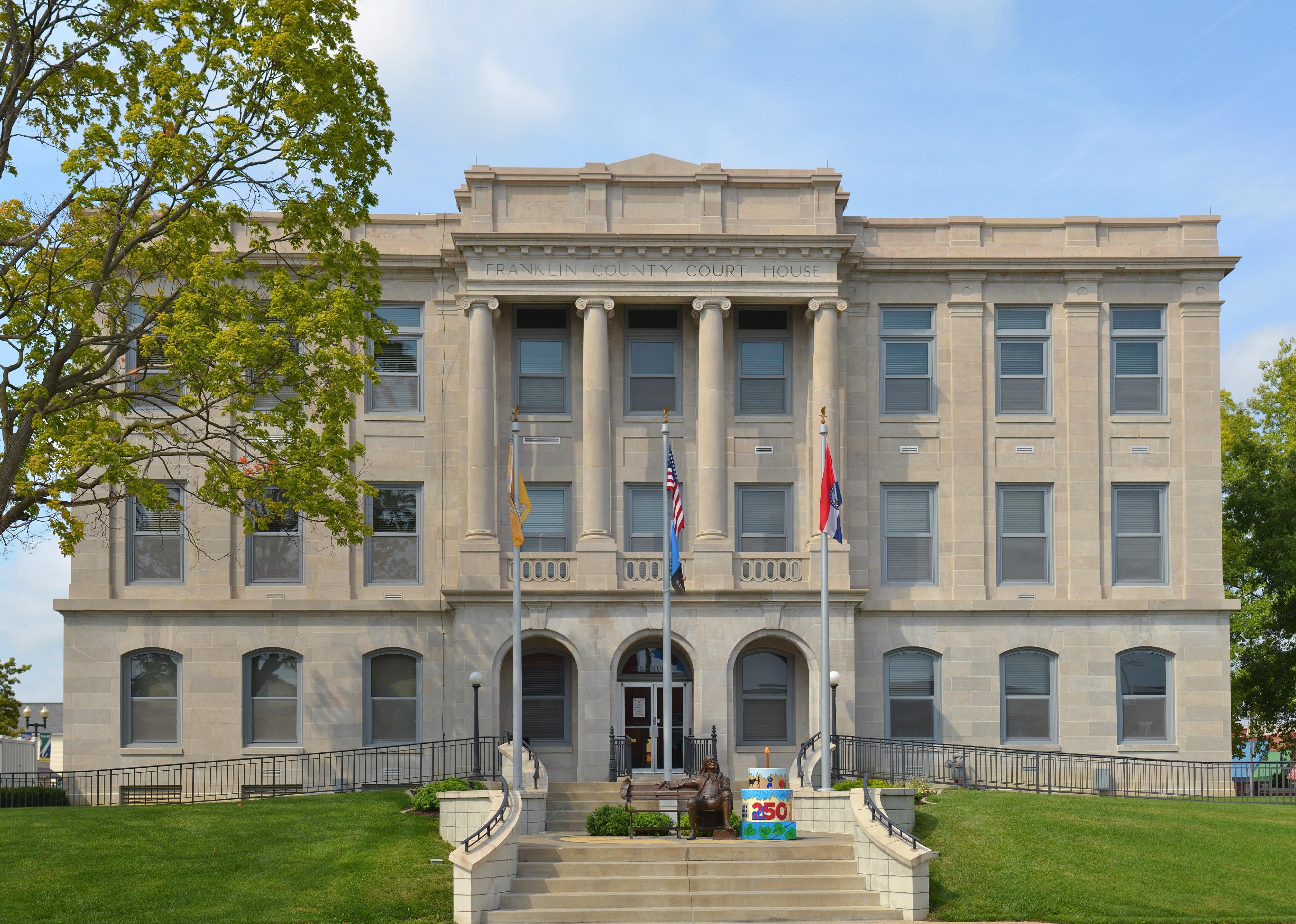 Kbh3rd // Wikimedia Commons
#32. Franklin County, MO
– New cases per 100k in the past week: 88 (91 new cases, -33% change from previous week)
– Cumulative cases per 100k: 28,634 (29,770 total cases)
— 4.3% more cases per 100k residents than Missouri
– Cumulative deaths per 100k: 381 (396 total deaths)
— 6.7% more deaths per 100k residents than Missouri
– Population that is fully vaccinated: 55.6% (57,781 fully vaccinated)
---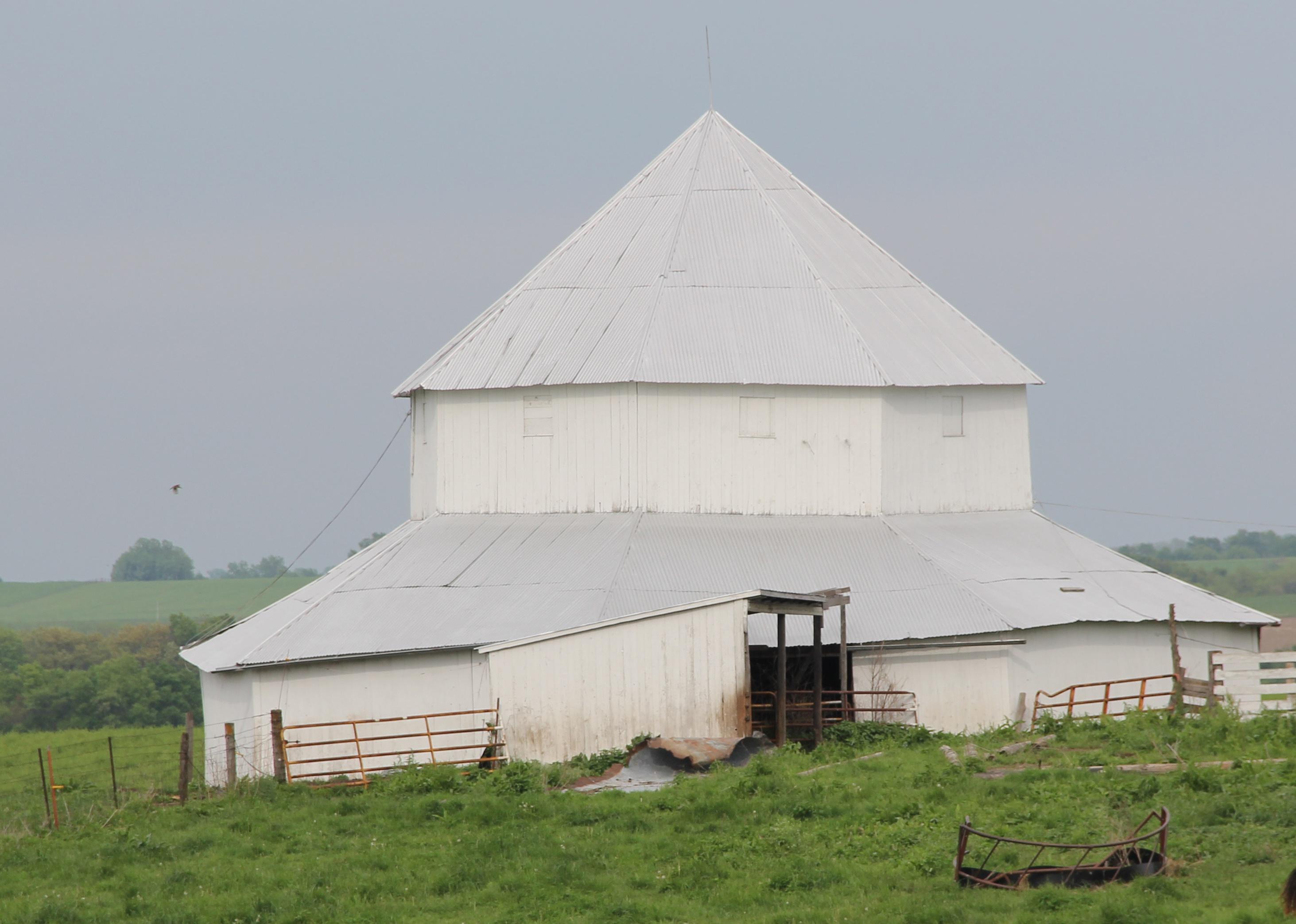 Rcool1234 // Wikimedia Commons
#31. Andrew County, MO
– New cases per 100k in the past week: 90 (16 new cases, -47% change from previous week)
– Cumulative cases per 100k: 30,437 (5,391 total cases)
— 10.9% more cases per 100k residents than Missouri
– Cumulative deaths per 100k: 350 (62 total deaths)
— 2.0% less deaths per 100k residents than Missouri
– Population that is fully vaccinated: 40.3% (7,131 fully vaccinated)
---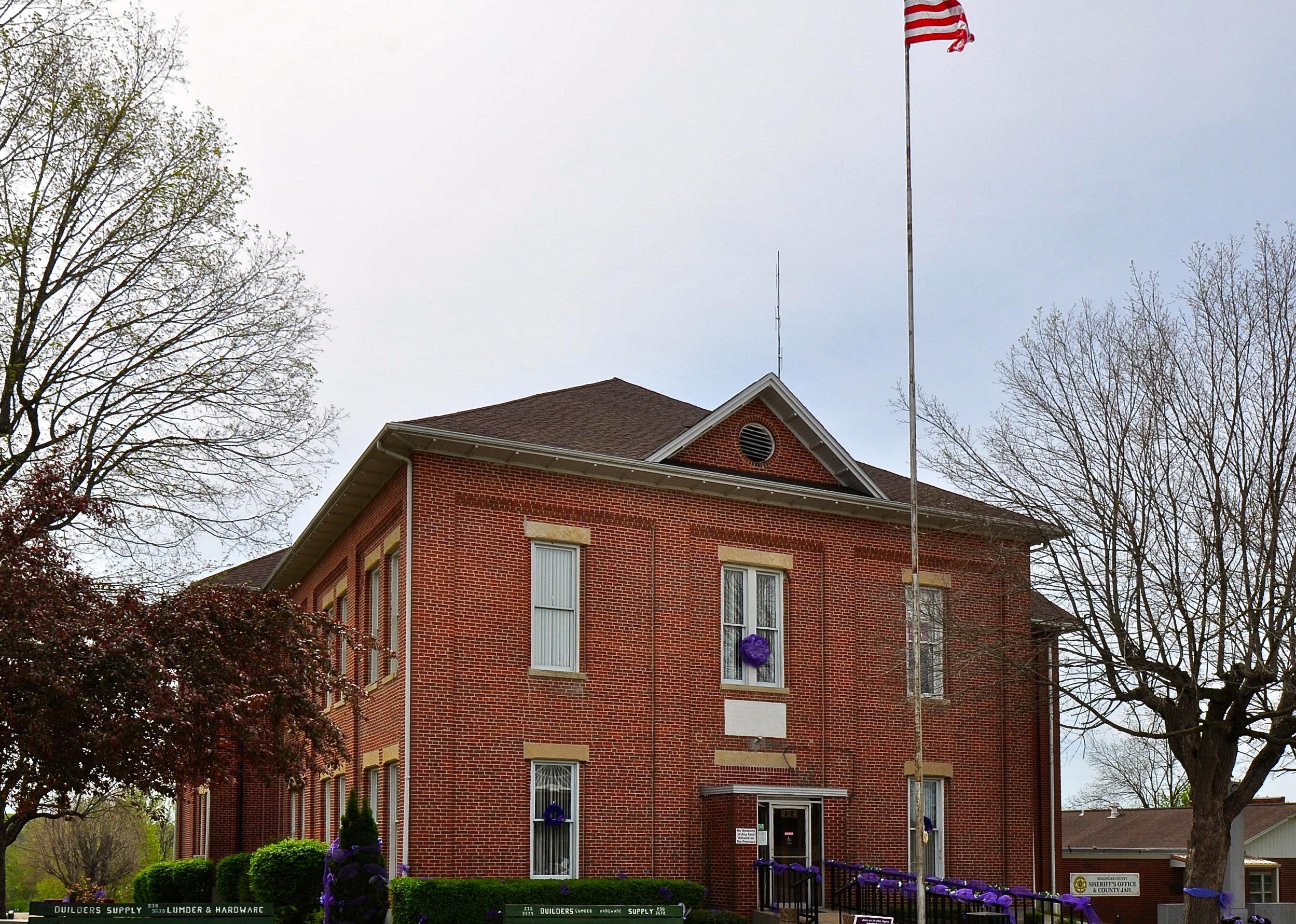 Skye Marthaler, retouched by Kbh3rd // Wikimedia Commons
#30. Bollinger County, MO
– New cases per 100k in the past week: 91 (11 new cases, -35% change from previous week)
– Cumulative cases per 100k: 25,196 (3,057 total cases)
— 8.2% less cases per 100k residents than Missouri
– Cumulative deaths per 100k: 379 (46 total deaths)
— 6.2% more deaths per 100k residents than Missouri
– Population that is fully vaccinated: 33.9% (4,118 fully vaccinated)
---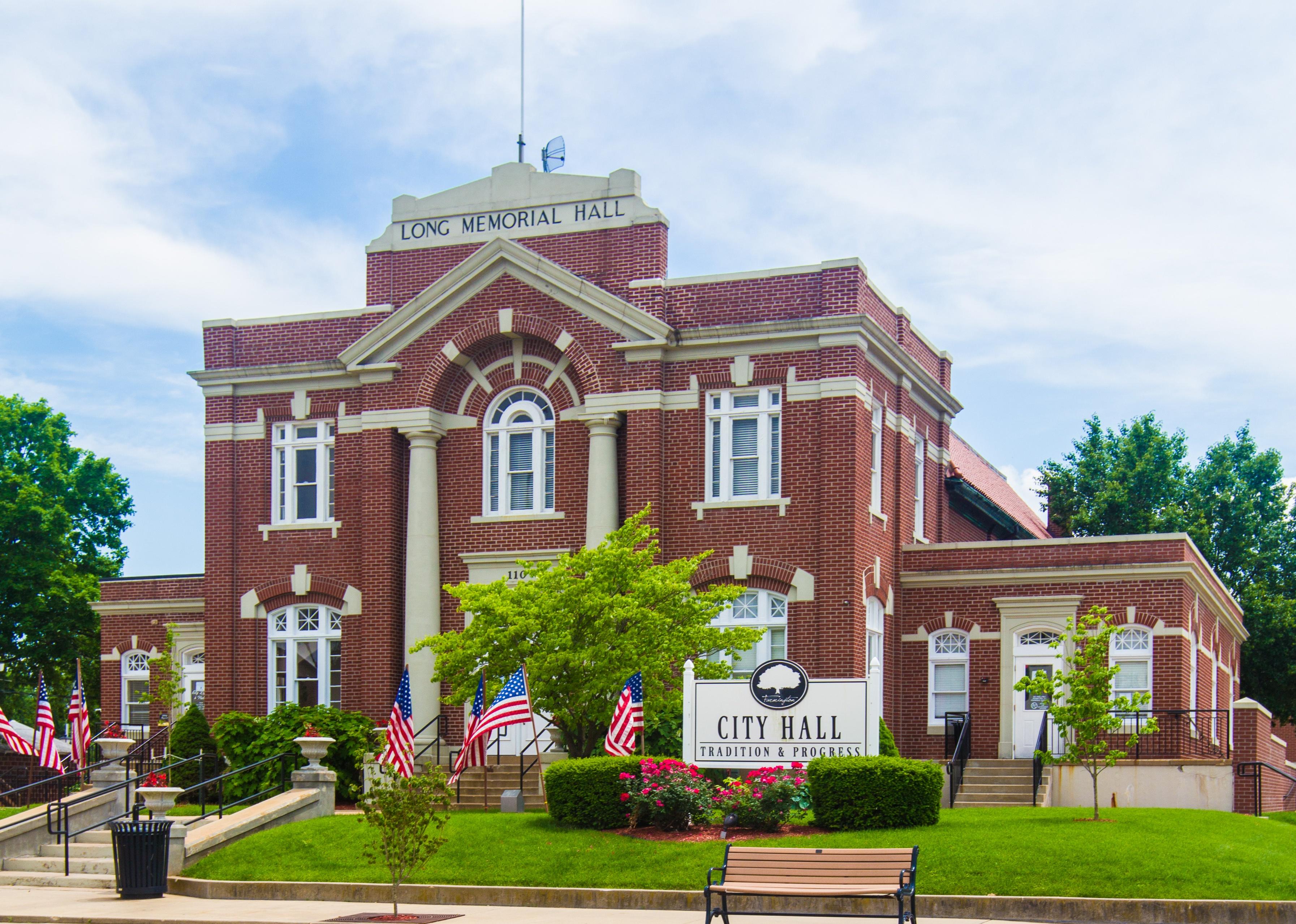 Paul Sableman // Wikimedia Commons
#29. St. Francois County, MO
– New cases per 100k in the past week: 91 (61 new cases, -48% change from previous week)
– Cumulative cases per 100k: 33,210 (22,322 total cases)
— 21.0% more cases per 100k residents than Missouri
– Cumulative deaths per 100k: 470 (316 total deaths)
— 31.7% more deaths per 100k residents than Missouri
– Population that is fully vaccinated: 44.8% (30,082 fully vaccinated)
---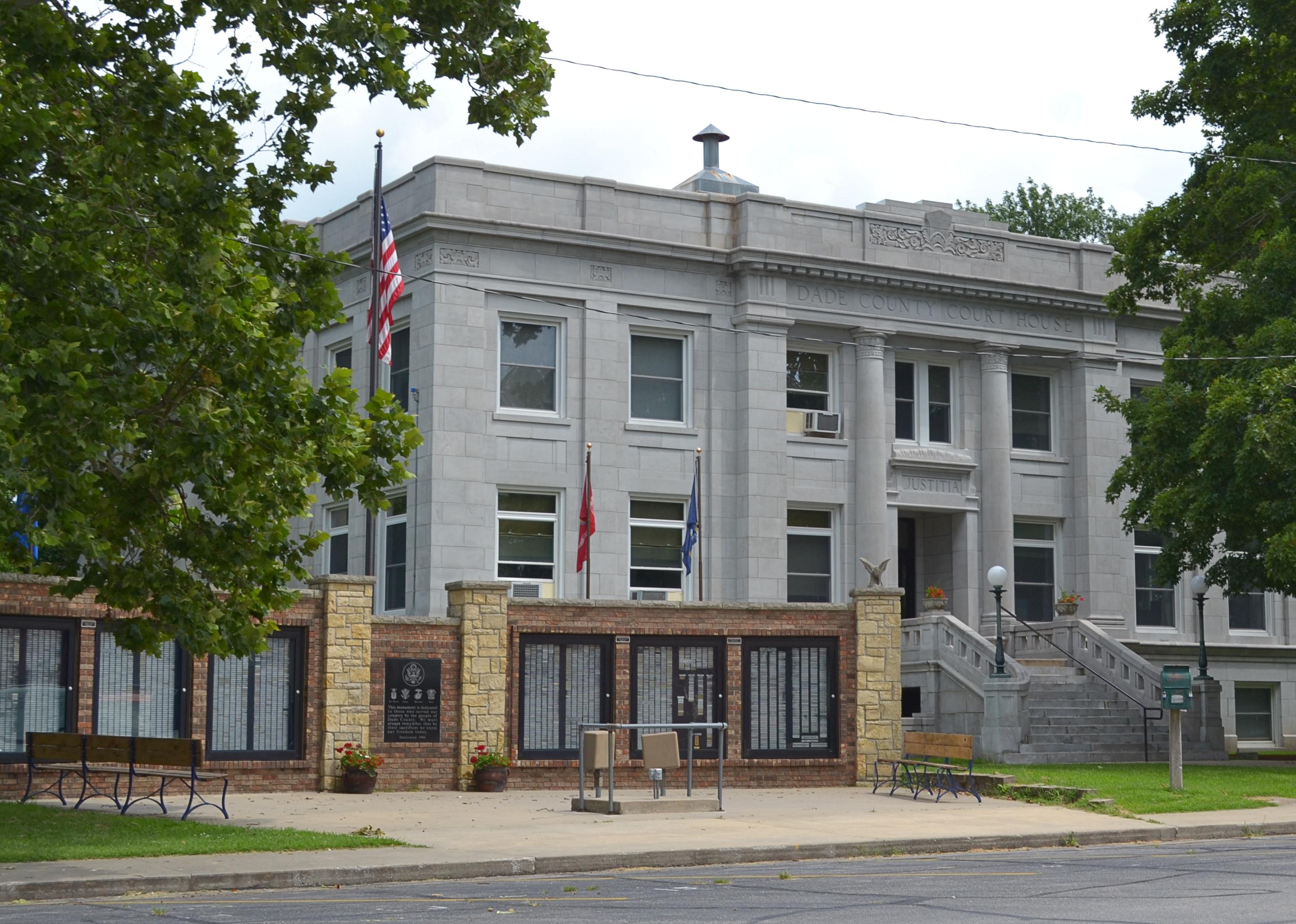 Kbh3rd // Wikimedia Commons
#28. Dade County, MO
– New cases per 100k in the past week: 93 (7 new cases, -42% change from previous week)
– Cumulative cases per 100k: 22,510 (1,702 total cases)
— 18.0% less cases per 100k residents than Missouri
– Cumulative deaths per 100k: 608 (46 total deaths)
— 70.3% more deaths per 100k residents than Missouri
– Population that is fully vaccinated: 44.5% (3,362 fully vaccinated)
---

Brian Hunter // Wikimedia Commons
#27. Benton County, MO
– New cases per 100k in the past week: 93 (18 new cases, -10% change from previous week)
– Cumulative cases per 100k: 26,349 (5,123 total cases)
— 4.0% less cases per 100k residents than Missouri
– Cumulative deaths per 100k: 576 (112 total deaths)
— 61.3% more deaths per 100k residents than Missouri
– Population that is fully vaccinated: 49.7% (9,670 fully vaccinated)
---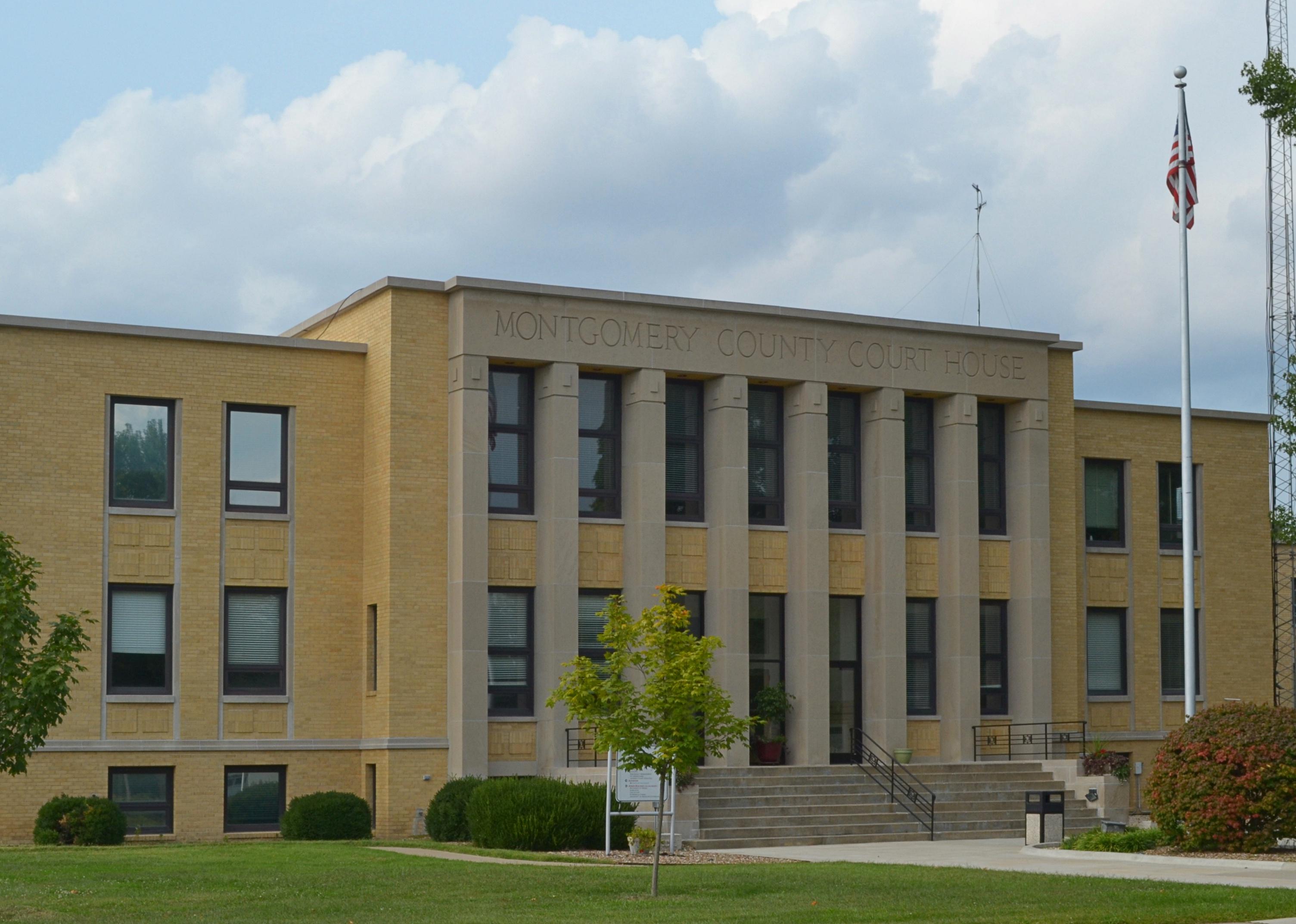 Kbh3rd // Wikimedia Commons
#26. Montgomery County, MO
– New cases per 100k in the past week: 95 (11 new cases, -31% change from previous week)
– Cumulative cases per 100k: 25,271 (2,919 total cases)
— 7.9% less cases per 100k residents than Missouri
– Cumulative deaths per 100k: 528 (61 total deaths)
— 47.9% more deaths per 100k residents than Missouri
– Population that is fully vaccinated: 50.0% (5,776 fully vaccinated)
---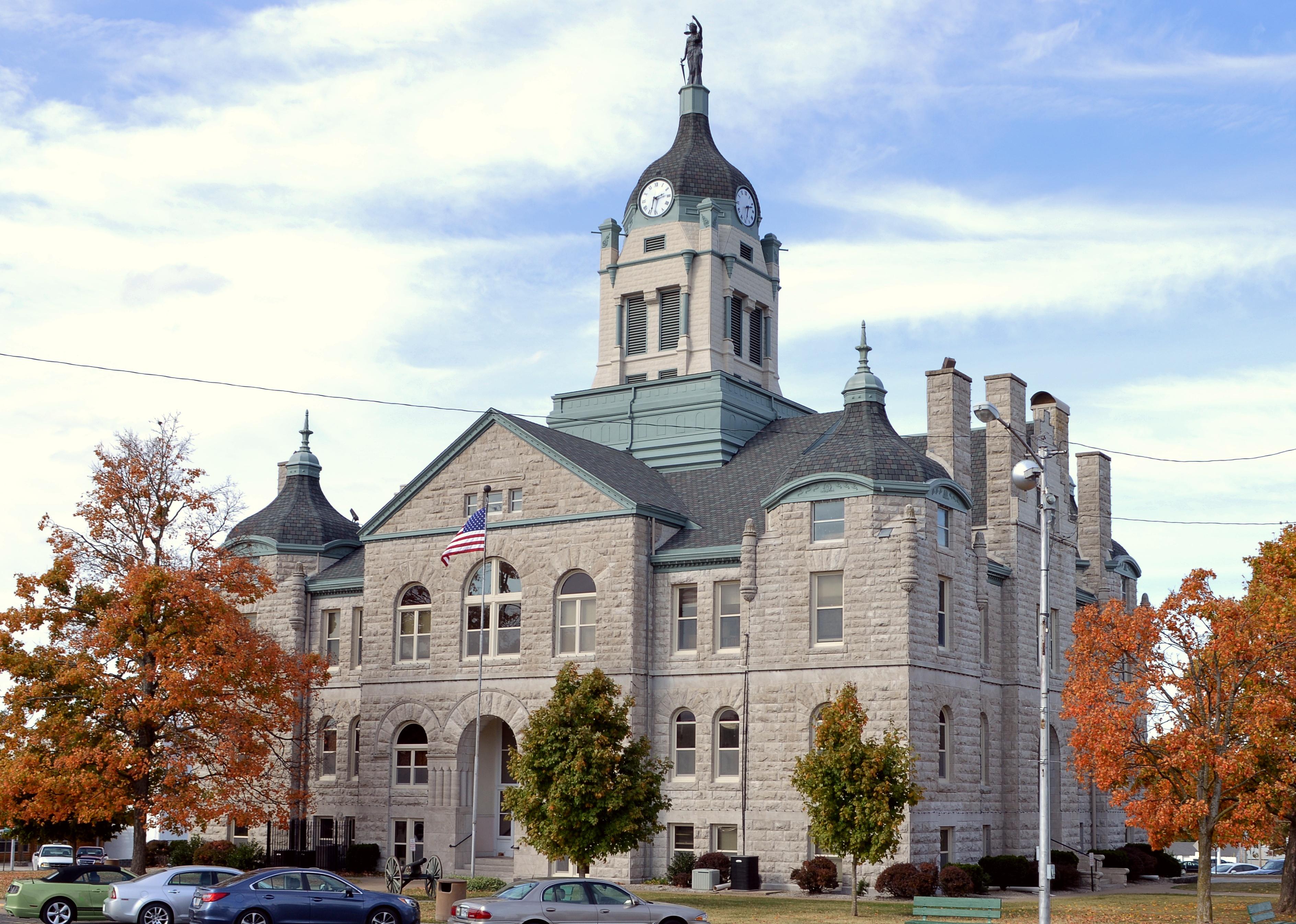 Kbh3rd // Wikimedia Commons
#25. Lawrence County, MO
– New cases per 100k in the past week: 96 (37 new cases, -21% change from previous week)
– Cumulative cases per 100k: 22,980 (8,814 total cases)
— 16.3% less cases per 100k residents than Missouri
– Cumulative deaths per 100k: 467 (179 total deaths)
— 30.8% more deaths per 100k residents than Missouri
– Population that is fully vaccinated: 39.2% (15,024 fully vaccinated)
---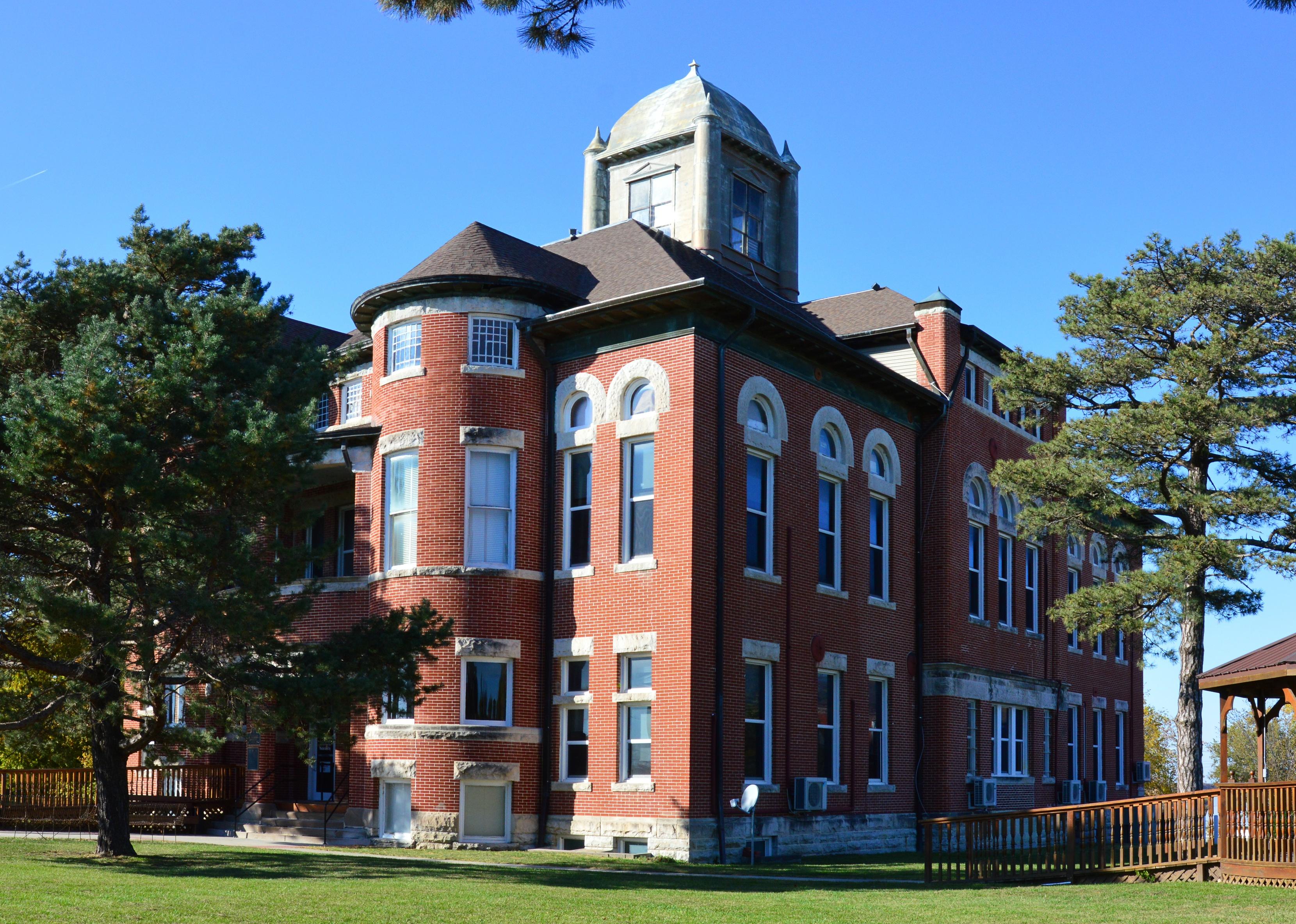 Kbh3rd // Wikimedia Commons
#24. Caldwell County, MO
– New cases per 100k in the past week: 100 (9 new cases, +80% change from previous week)
– Cumulative cases per 100k: 21,763 (1,963 total cases)
— 20.7% less cases per 100k residents than Missouri
– Cumulative deaths per 100k: 455 (41 total deaths)
— 27.5% more deaths per 100k residents than Missouri
– Population that is fully vaccinated: 40.2% (3,624 fully vaccinated)
---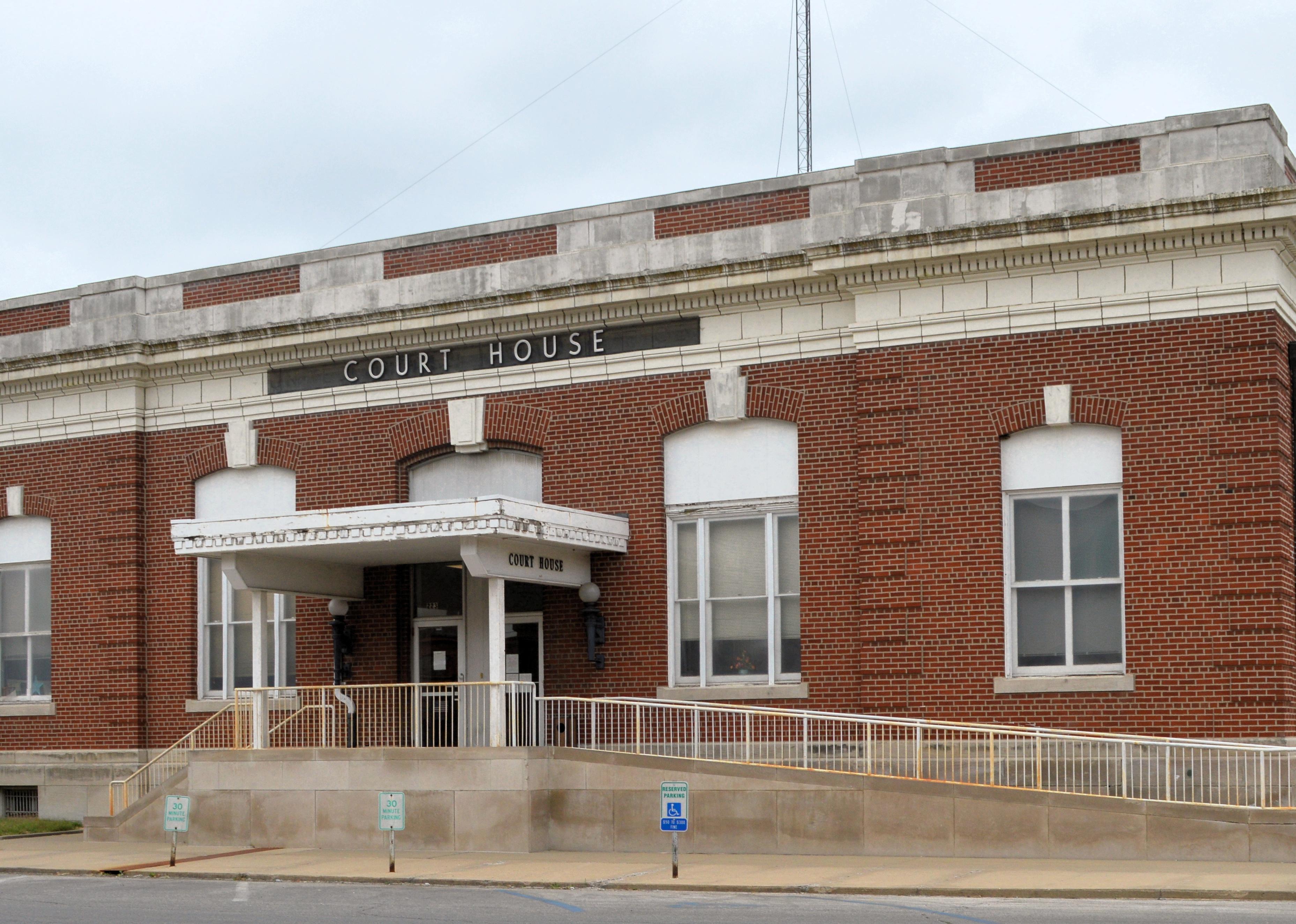 Kbh3rd // Wikimedia Commons
#23. Randolph County, MO
– New cases per 100k in the past week: 101 (25 new cases, -4% change from previous week)
– Cumulative cases per 100k: 27,808 (6,882 total cases)
— 1.3% more cases per 100k residents than Missouri
– Cumulative deaths per 100k: 444 (110 total deaths)
— 24.4% more deaths per 100k residents than Missouri
– Population that is fully vaccinated: 39.3% (9,738 fully vaccinated)
---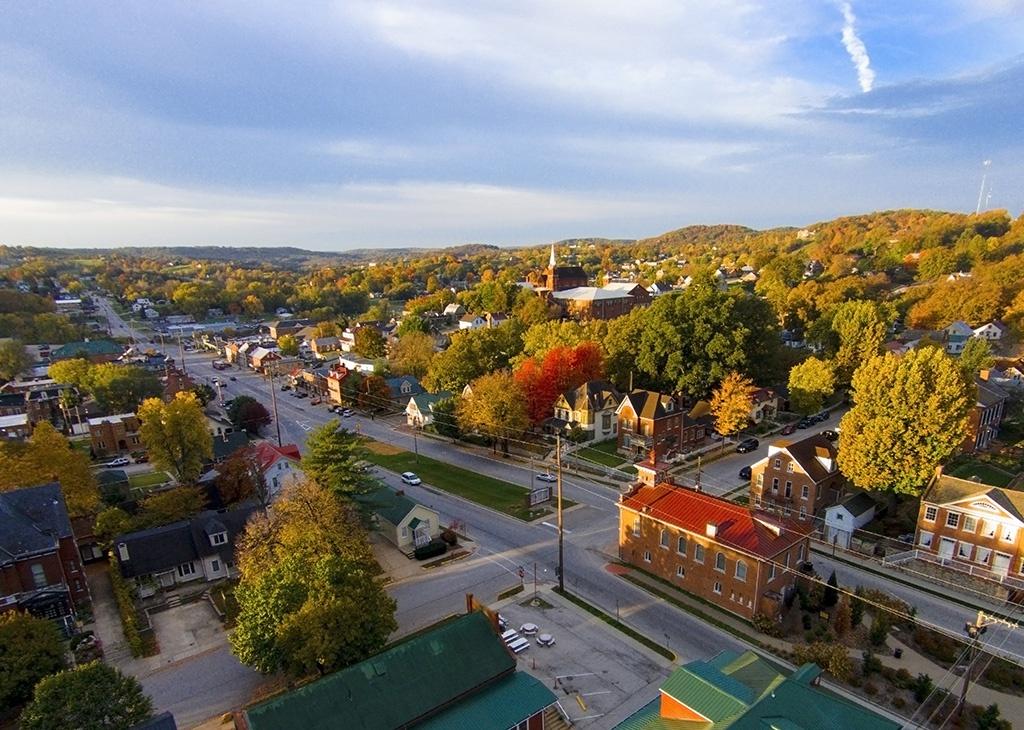 Davekeiser // Wikimedia Commons
#22. Gasconade County, MO
– New cases per 100k in the past week: 102 (15 new cases, +88% change from previous week)
– Cumulative cases per 100k: 26,159 (3,847 total cases)
— 4.7% less cases per 100k residents than Missouri
– Cumulative deaths per 100k: 741 (109 total deaths)
— 107.6% more deaths per 100k residents than Missouri
– Population that is fully vaccinated: 51.7% (7,597 fully vaccinated)
---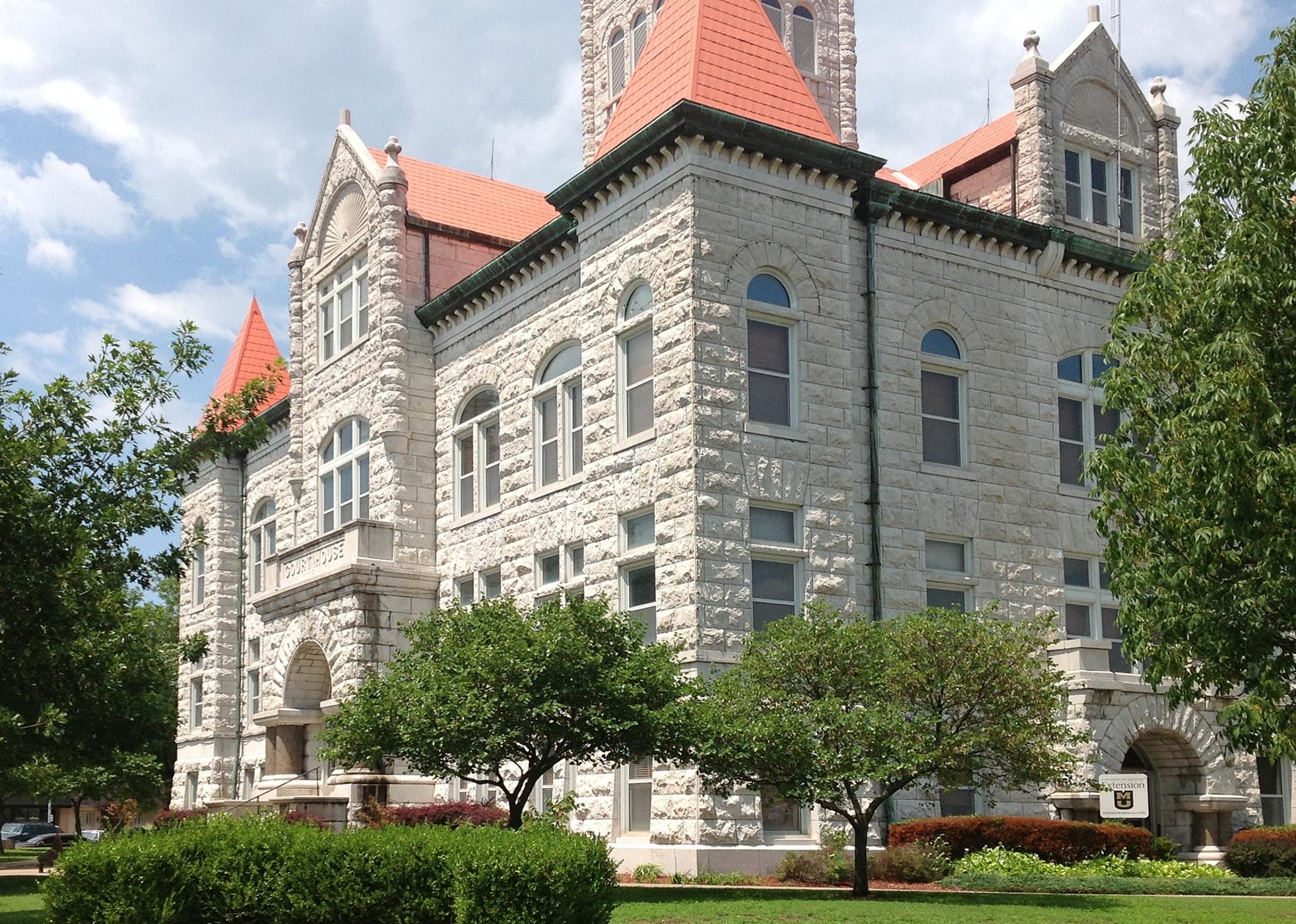 Art davis // Wikimedia Commons
#21. Vernon County, MO
– New cases per 100k in the past week: 102 (21 new cases, -38% change from previous week)
– Cumulative cases per 100k: 28,425 (5,845 total cases)
— 3.6% more cases per 100k residents than Missouri
– Cumulative deaths per 100k: 540 (111 total deaths)
— 51.3% more deaths per 100k residents than Missouri
– Population that is fully vaccinated: 36.2% (7,444 fully vaccinated)
---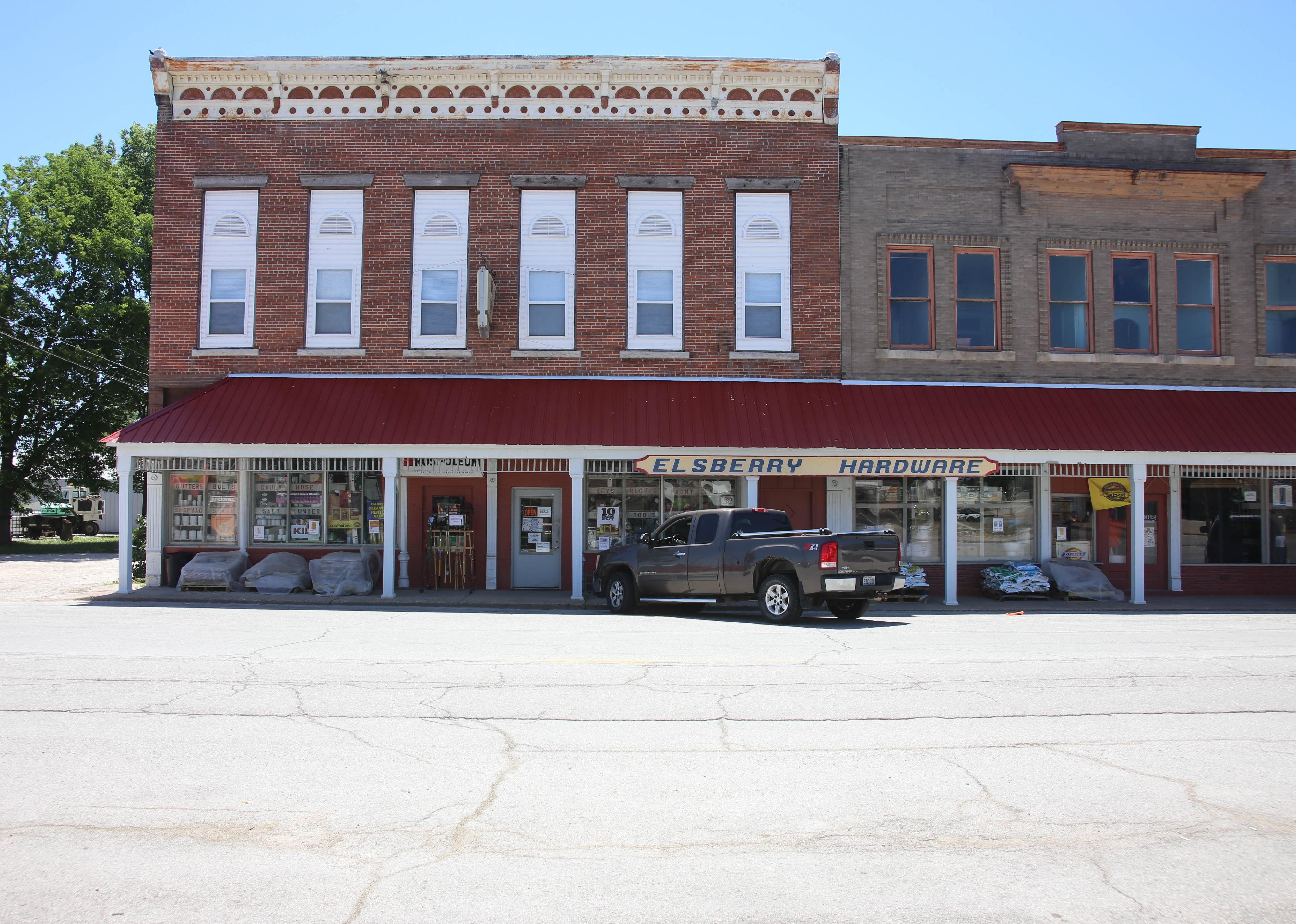 pasa47 // Wikimedia Commons
#20. Lincoln County, MO
– New cases per 100k in the past week: 107 (63 new cases, -20% change from previous week)
– Cumulative cases per 100k: 29,666 (17,507 total cases)
— 8.1% more cases per 100k residents than Missouri
– Cumulative deaths per 100k: 252 (149 total deaths)
— 29.4% less deaths per 100k residents than Missouri
– Population that is fully vaccinated: 40.4% (23,814 fully vaccinated)
---

Jon Kraft // Shutterstock
#19. Jackson County, MO
– New cases per 100k in the past week: 110 (775 new cases, -11% change from previous week)
– Cumulative cases per 100k: 35,220 (247,600 total cases)
— 28.3% more cases per 100k residents than Missouri
– Cumulative deaths per 100k: 374 (2,628 total deaths)
— 4.8% more deaths per 100k residents than Missouri
– Population that is fully vaccinated: 60.0% (422,109 fully vaccinated)
---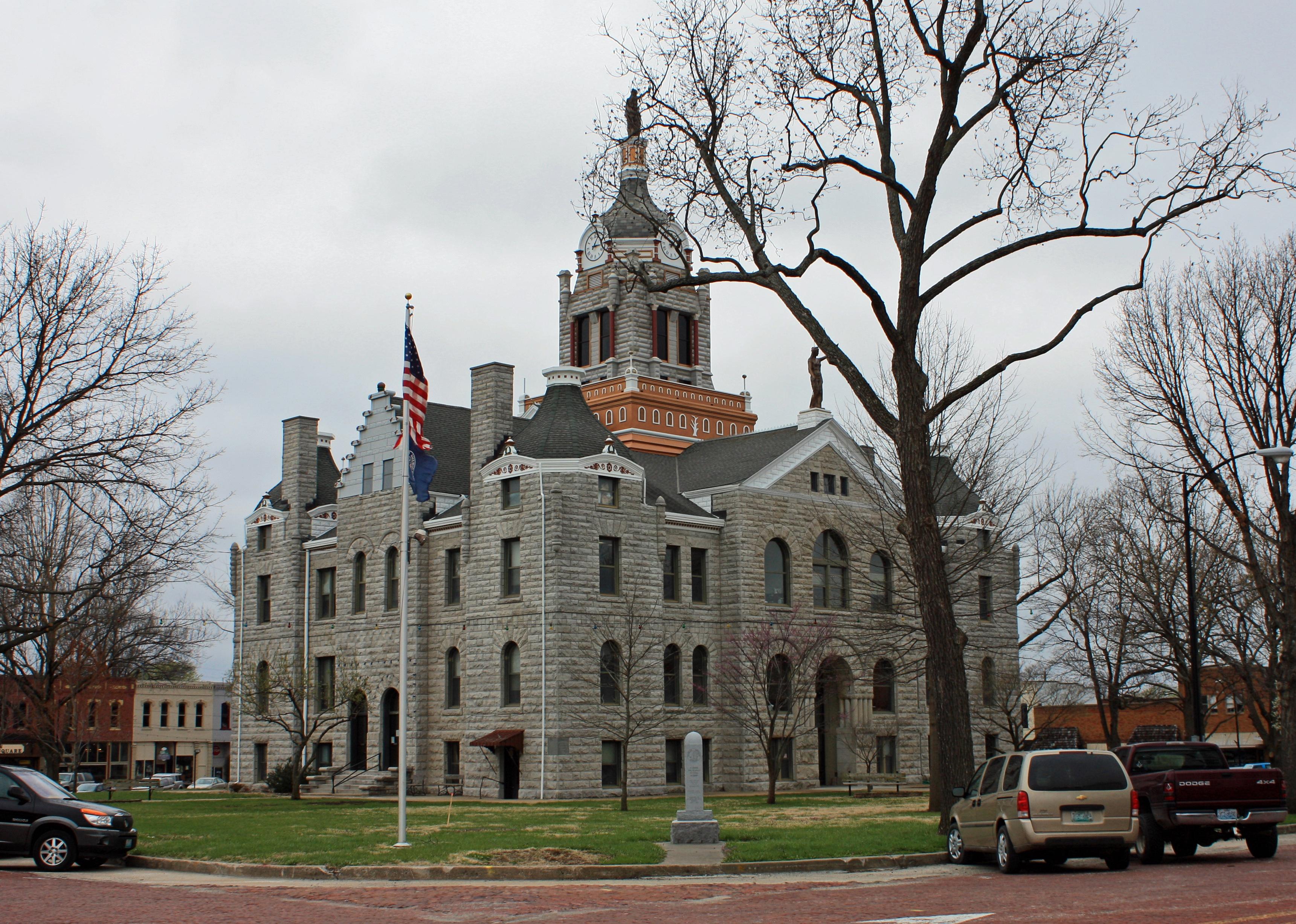 Jpjonesusn // Wikimedia Commons
#18. Bates County, MO
– New cases per 100k in the past week: 111 (18 new cases, -5% change from previous week)
– Cumulative cases per 100k: 25,983 (4,202 total cases)
— 5.3% less cases per 100k residents than Missouri
– Cumulative deaths per 100k: 625 (101 total deaths)
— 75.1% more deaths per 100k residents than Missouri
– Population that is fully vaccinated: 40.0% (6,476 fully vaccinated)
---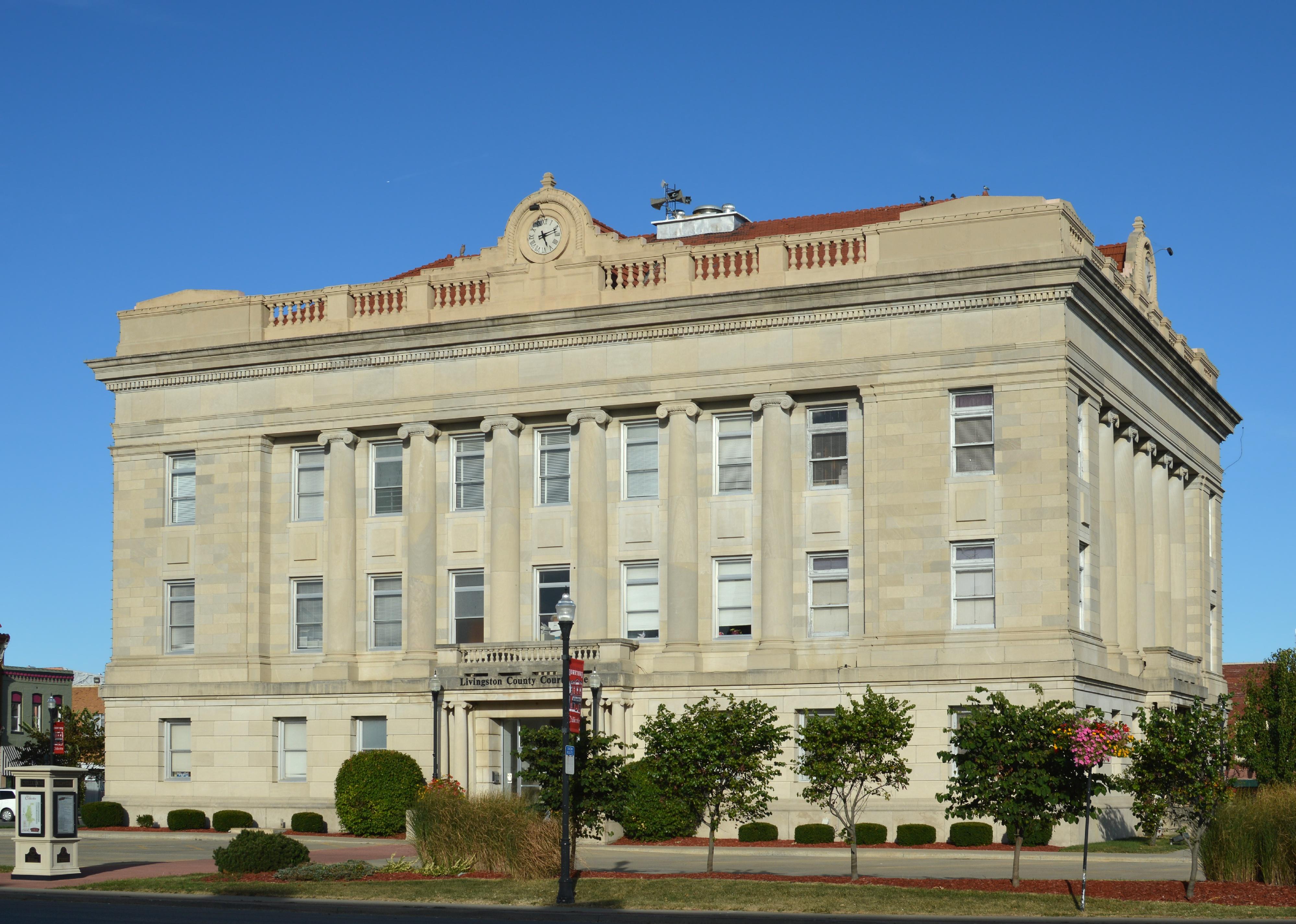 Kbh3rd // Wikimedia Commons
#17. Livingston County, MO
– New cases per 100k in the past week: 112 (17 new cases, -23% change from previous week)
– Cumulative cases per 100k: 27,753 (4,226 total cases)
— 1.1% more cases per 100k residents than Missouri
– Cumulative deaths per 100k: 683 (104 total deaths)
— 91.3% more deaths per 100k residents than Missouri
– Population that is fully vaccinated: 44.0% (6,702 fully vaccinated)
---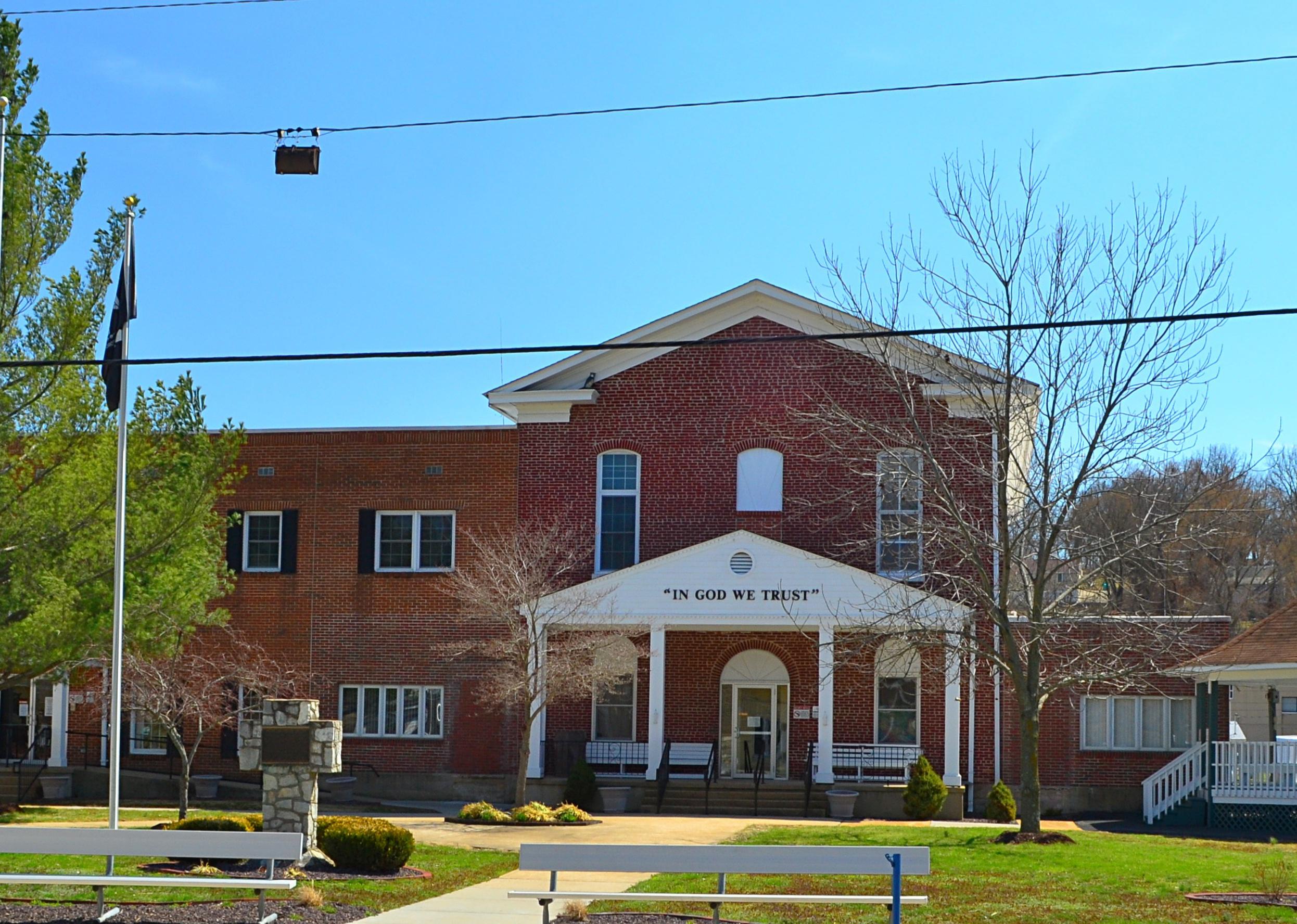 Kbh3rd // Wikimedia Commons
#16. Crawford County, MO
– New cases per 100k in the past week: 113 (27 new cases, -29% change from previous week)
– Cumulative cases per 100k: 25,920 (6,200 total cases)
— 5.6% less cases per 100k residents than Missouri
– Cumulative deaths per 100k: 481 (115 total deaths)
— 34.7% more deaths per 100k residents than Missouri
– Population that is fully vaccinated: 34.4% (8,234 fully vaccinated)
---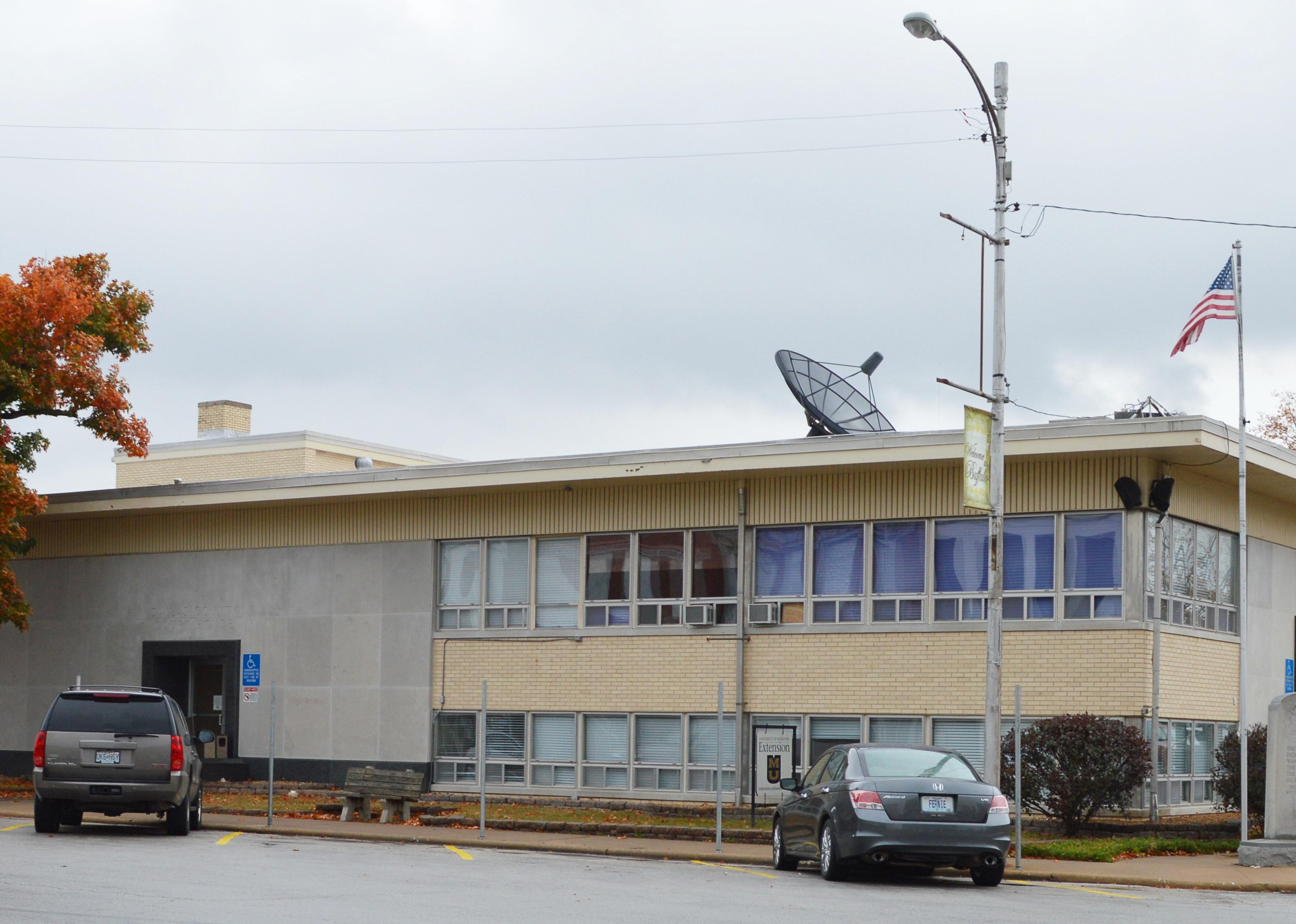 Kbh3rd // Wikimedia Commons
#15. Dallas County, MO
– New cases per 100k in the past week: 113 (19 new cases, -24% change from previous week)
– Cumulative cases per 100k: 26,561 (4,483 total cases)
— 3.2% less cases per 100k residents than Missouri
– Cumulative deaths per 100k: 462 (78 total deaths)
— 29.4% more deaths per 100k residents than Missouri
– Population that is fully vaccinated: 36.1% (6,086 fully vaccinated)
---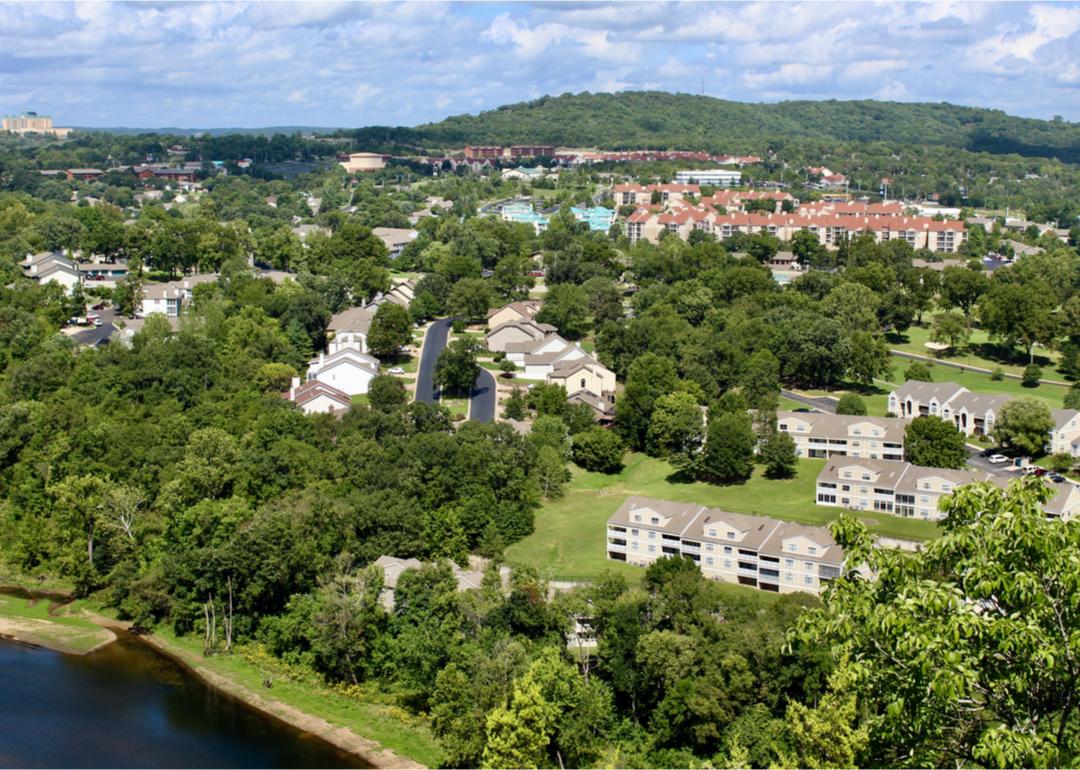 Lilith Munck // Shutterstock
#14. Taney County, MO
– New cases per 100k in the past week: 116 (65 new cases, +5% change from previous week)
– Cumulative cases per 100k: 27,539 (15,402 total cases)
— 0.3% more cases per 100k residents than Missouri
– Cumulative deaths per 100k: 438 (245 total deaths)
— 22.7% more deaths per 100k residents than Missouri
– Population that is fully vaccinated: 41.7% (23,325 fully vaccinated)
---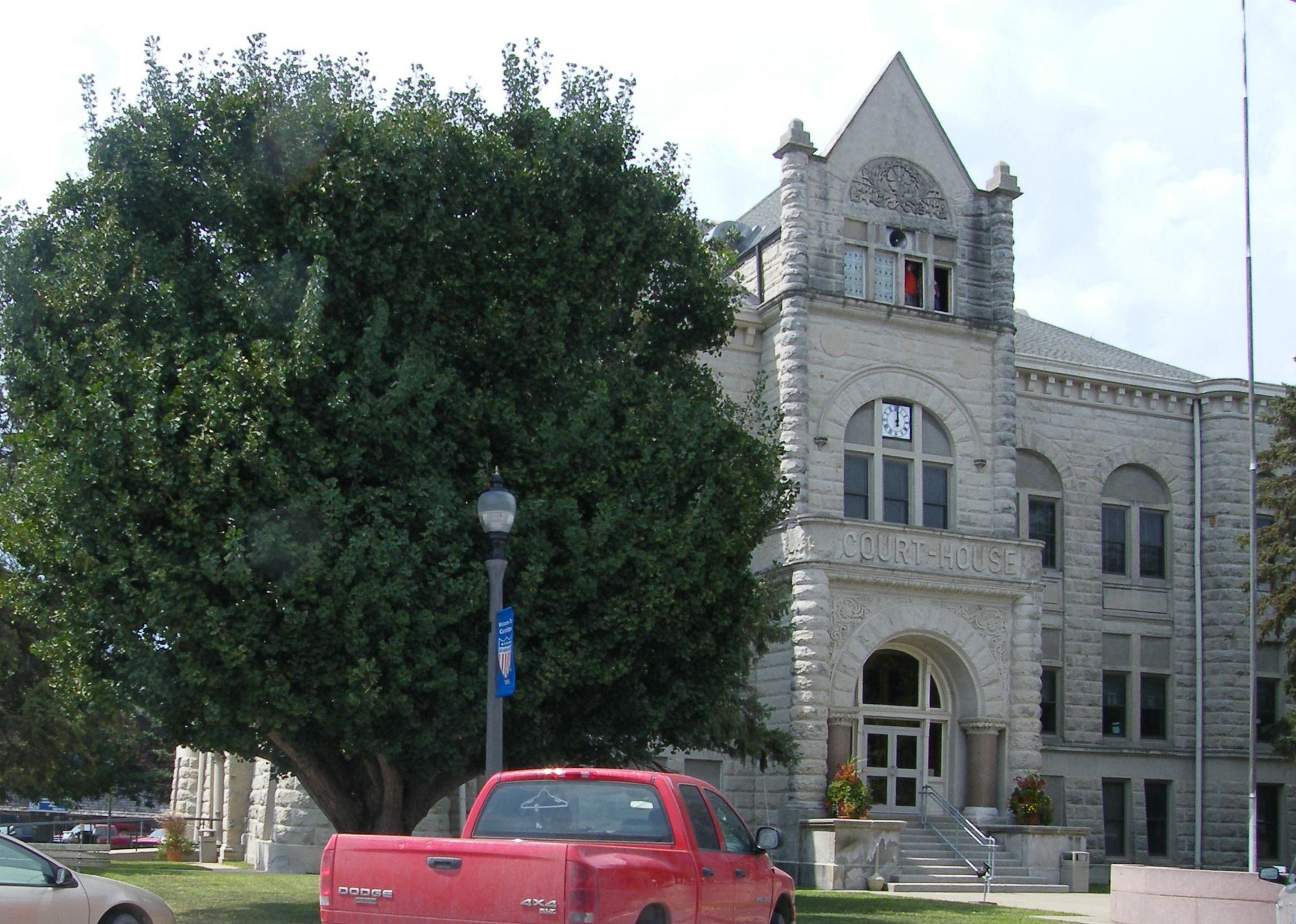 Americasroof // Wikimedia Commons
#13. Carroll County, MO
– New cases per 100k in the past week: 127 (11 new cases, +10% change from previous week)
– Cumulative cases per 100k: 29,013 (2,518 total cases)
— 5.7% more cases per 100k residents than Missouri
– Cumulative deaths per 100k: 530 (46 total deaths)
— 48.5% more deaths per 100k residents than Missouri
– Population that is fully vaccinated: 50.6% (4,390 fully vaccinated)
---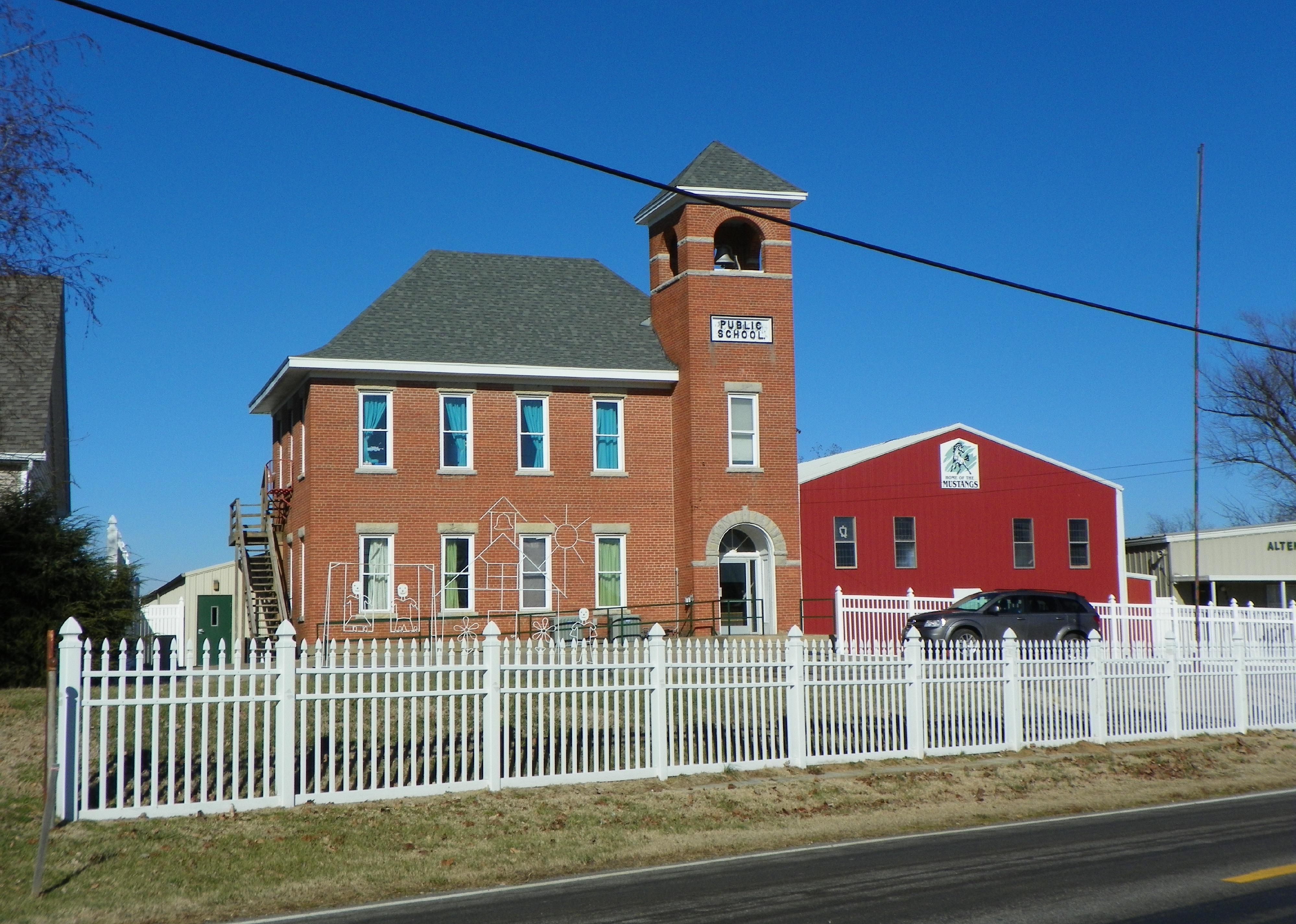 Markkaempfer // Wikimedia Commons
#12. Perry County, MO
– New cases per 100k in the past week: 131 (25 new cases, -38% change from previous week)
– Cumulative cases per 100k: 31,454 (6,019 total cases)
— 14.6% more cases per 100k residents than Missouri
– Cumulative deaths per 100k: 261 (50 total deaths)
— 26.9% less deaths per 100k residents than Missouri
– Population that is fully vaccinated: 40.4% (7,737 fully vaccinated)
---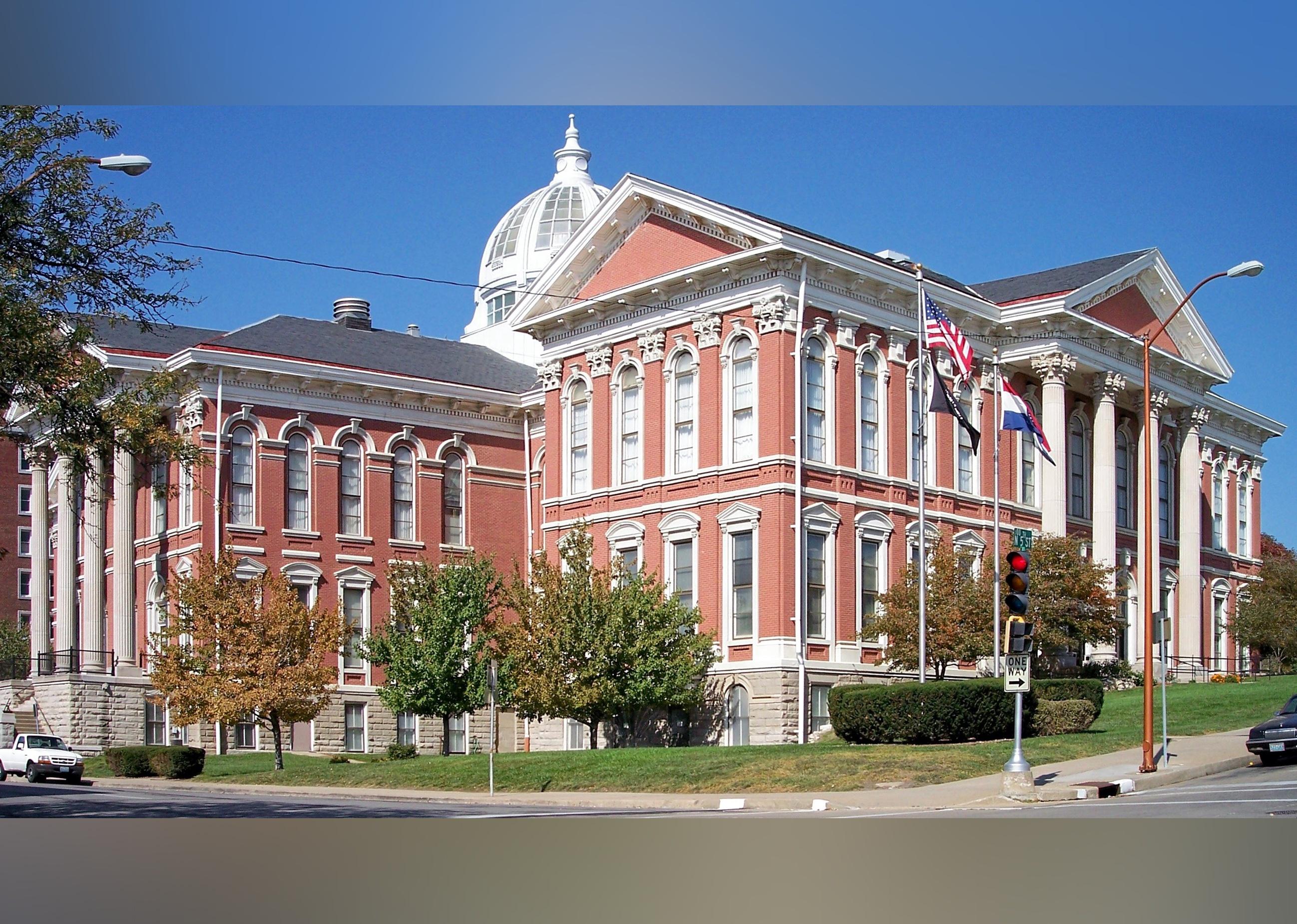 w:User:Malepheasant // Wikimedia Commons
#11. Buchanan County, MO
– New cases per 100k in the past week: 141 (123 new cases, -11% change from previous week)
– Cumulative cases per 100k: 32,418 (28,322 total cases)
— 18.1% more cases per 100k residents than Missouri
– Cumulative deaths per 100k: 383 (335 total deaths)
— 7.3% more deaths per 100k residents than Missouri
– Population that is fully vaccinated: 40.0% (34,960 fully vaccinated)
---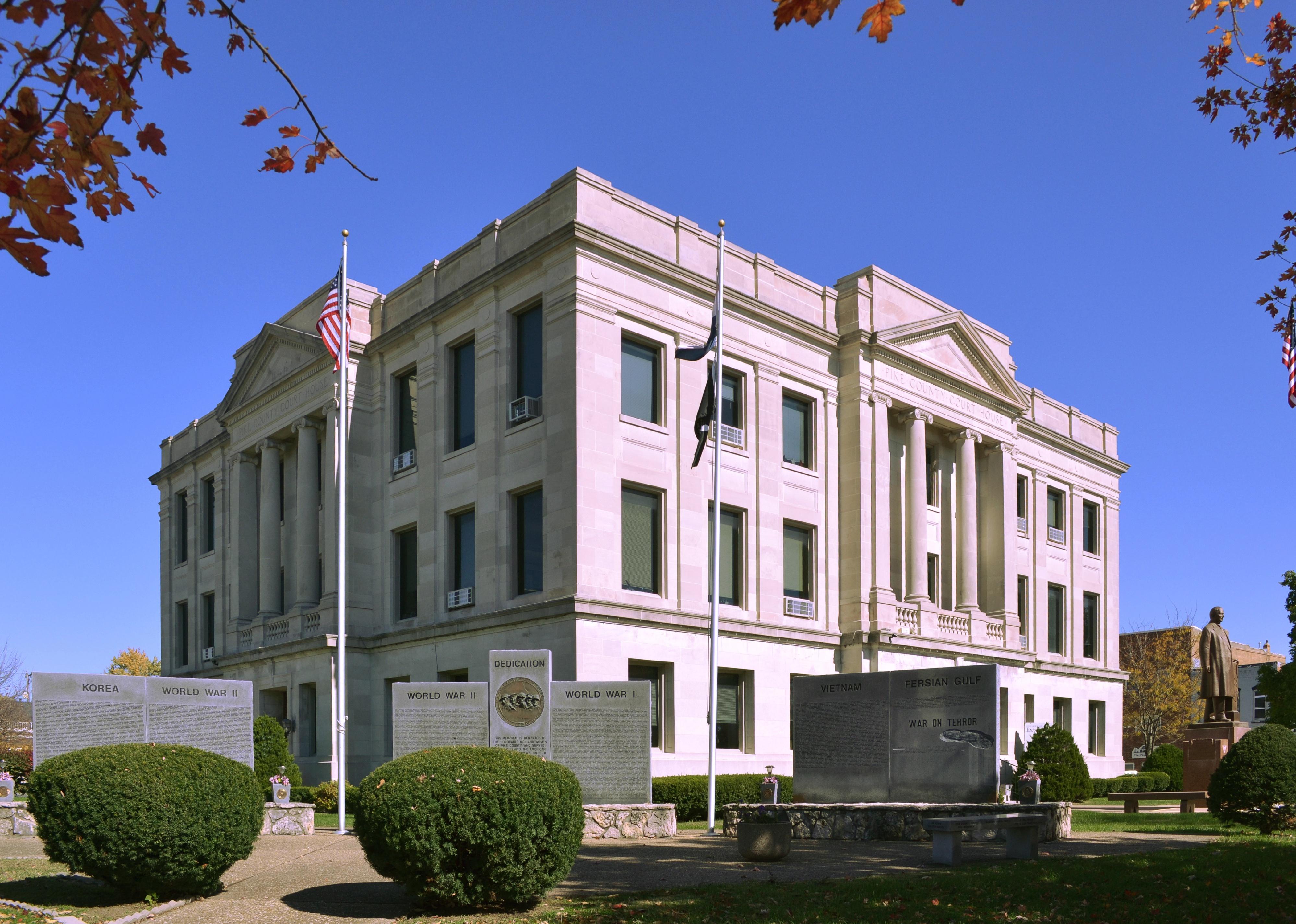 Kbh3rd // Wikimedia Commons
#10. Pike County, MO
– New cases per 100k in the past week: 142 (26 new cases, +8% change from previous week)
– Cumulative cases per 100k: 26,751 (4,896 total cases)
— 2.5% less cases per 100k residents than Missouri
– Cumulative deaths per 100k: 355 (65 total deaths)
— 0.6% less deaths per 100k residents than Missouri
– Population that is fully vaccinated: 38.3% (7,003 fully vaccinated)
---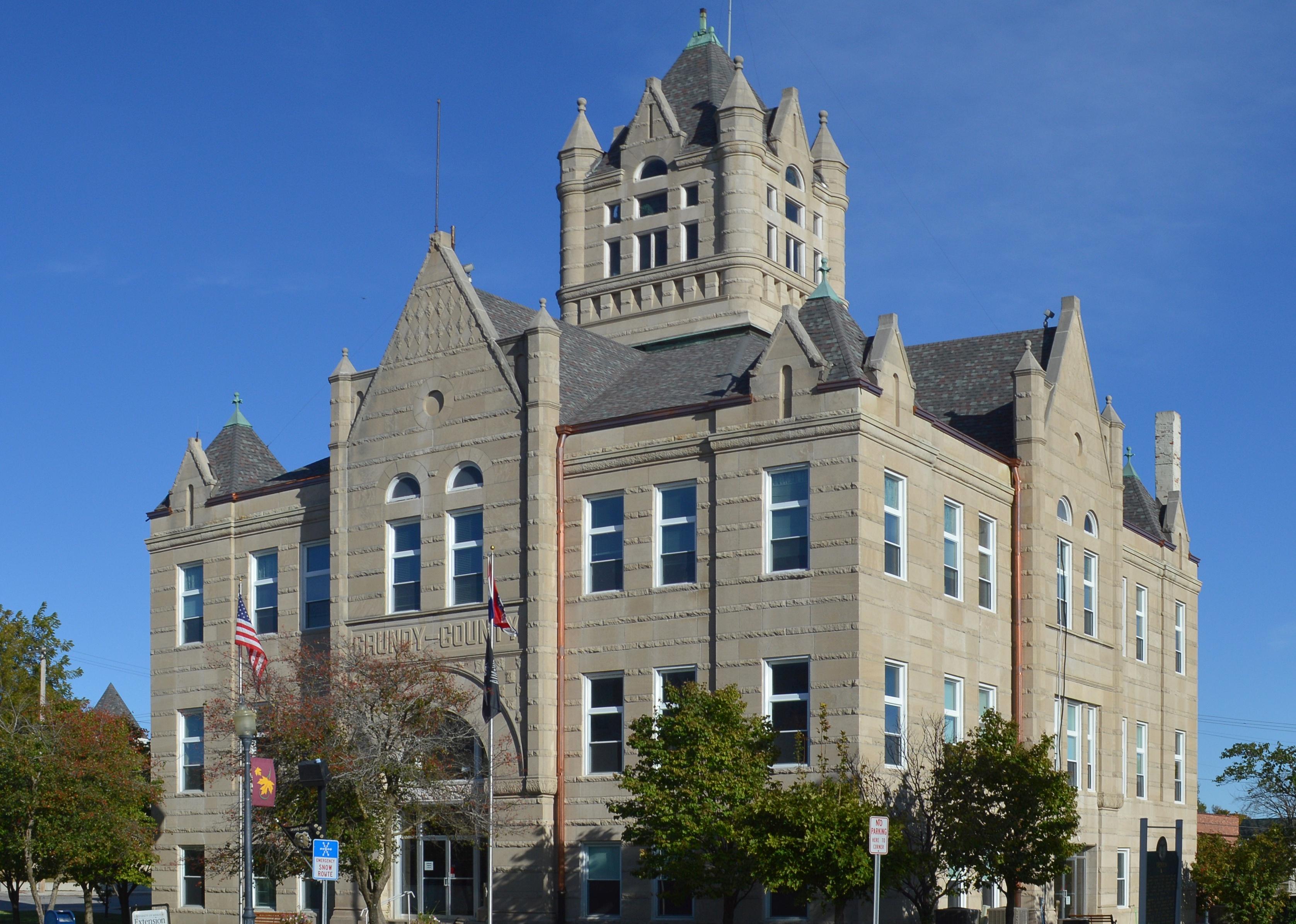 Kbh3rd // Wikimedia Commons
#9. Grundy County, MO
– New cases per 100k in the past week: 142 (14 new cases, 0% change from previous week)
– Cumulative cases per 100k: 30,041 (2,959 total cases)
— 9.5% more cases per 100k residents than Missouri
– Cumulative deaths per 100k: 731 (72 total deaths)
— 104.8% more deaths per 100k residents than Missouri
– Population that is fully vaccinated: 36.9% (3,638 fully vaccinated)
---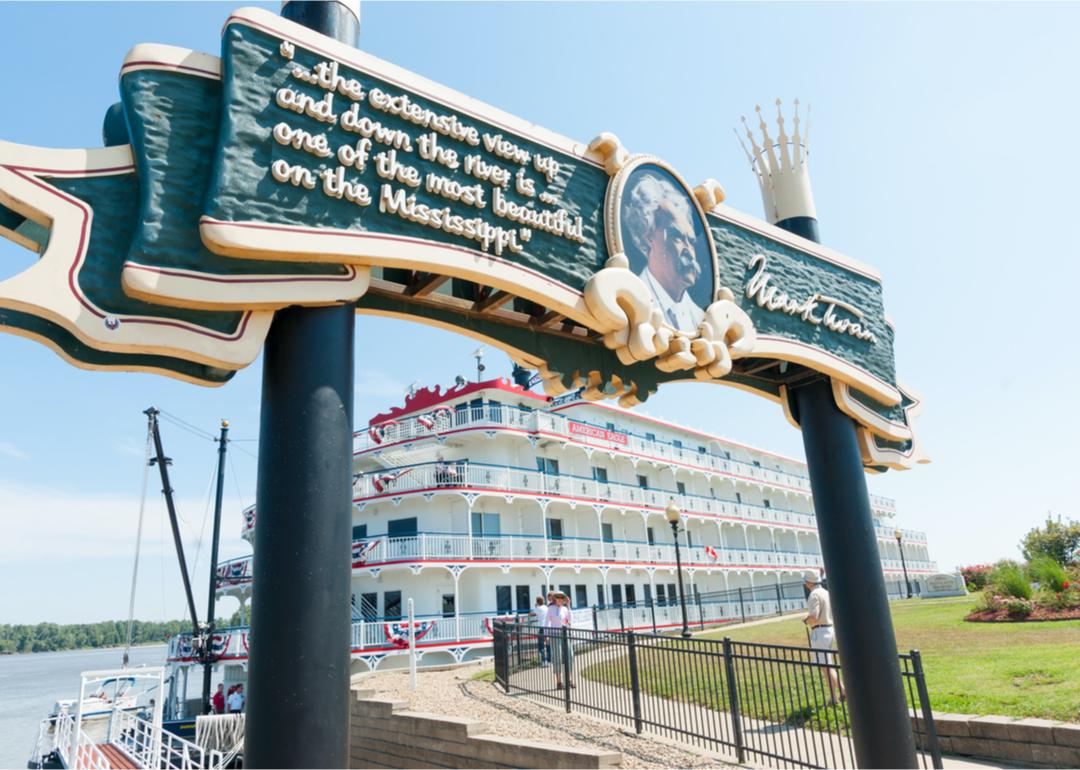 Photos BrianScantlebury // Shutterstock
#8. Marion County, MO
– New cases per 100k in the past week: 144 (41 new cases, 0% change from previous week)
– Cumulative cases per 100k: 32,527 (9,280 total cases)
— 18.5% more cases per 100k residents than Missouri
– Cumulative deaths per 100k: 456 (130 total deaths)
— 27.7% more deaths per 100k residents than Missouri
– Population that is fully vaccinated: 43.2% (12,326 fully vaccinated)
---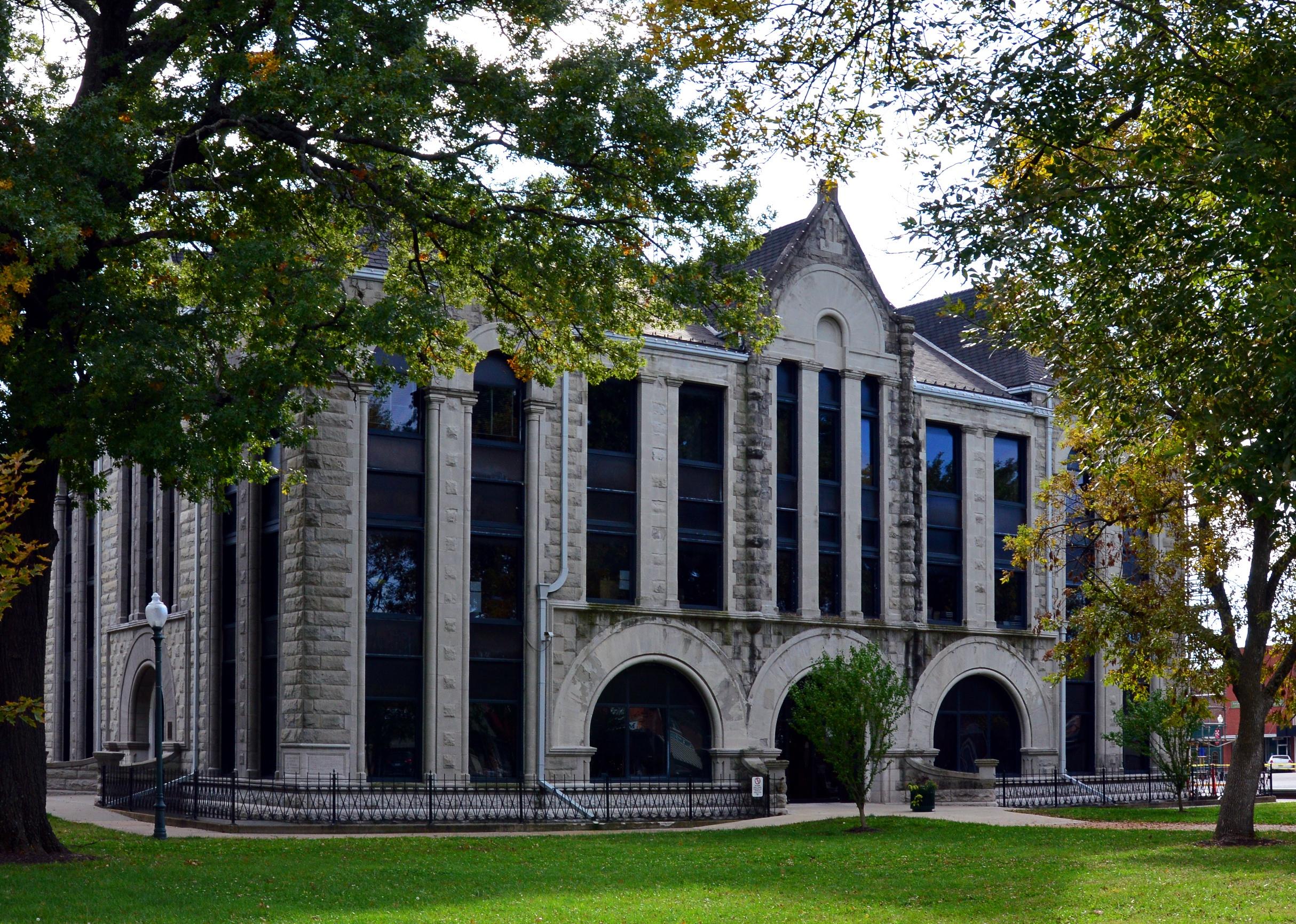 Kbh3rd // Wikimedia Commons
#7. Henry County, MO
– New cases per 100k in the past week: 147 (32 new cases, +3% change from previous week)
– Cumulative cases per 100k: 30,943 (6,753 total cases)
— 12.7% more cases per 100k residents than Missouri
– Cumulative deaths per 100k: 417 (91 total deaths)
— 16.8% more deaths per 100k residents than Missouri
– Population that is fully vaccinated: 47.4% (10,347 fully vaccinated)
---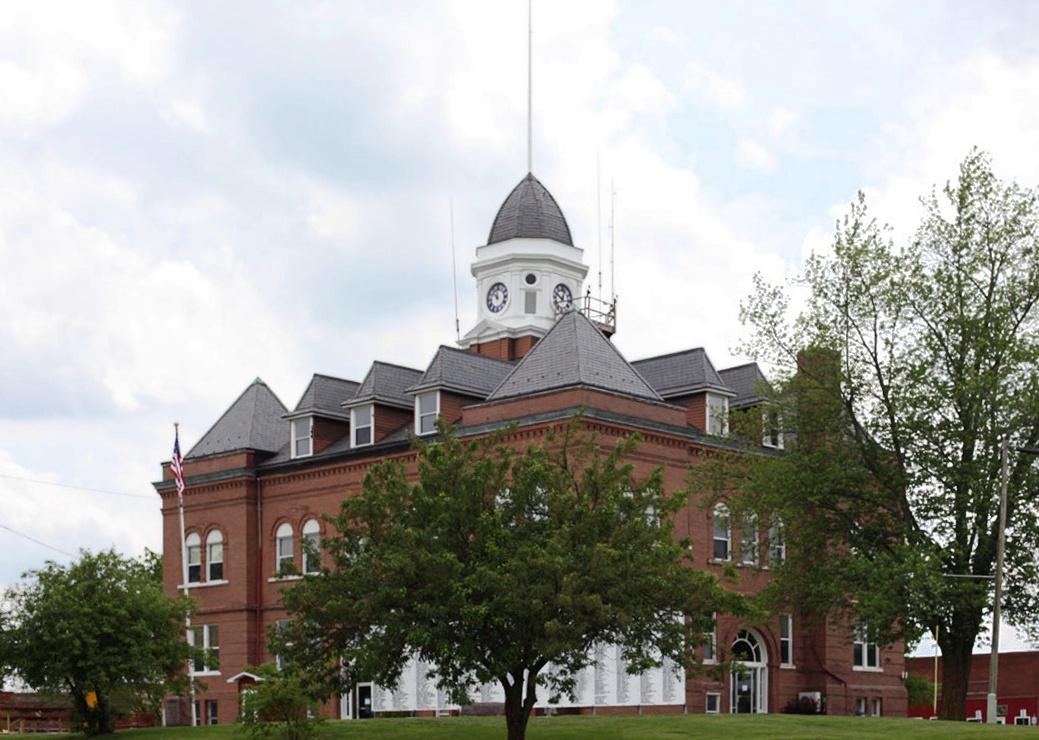 Original by Patrick Hull, modifications by Kbh3rd // Wikimedia Commons
#6. Worth County, MO
– New cases per 100k in the past week: 149 (3 new cases, -57% change from previous week)
– Cumulative cases per 100k: 26,230 (528 total cases)
— 4.4% less cases per 100k residents than Missouri
– Cumulative deaths per 100k: 199 (4 total deaths)
— 44.3% less deaths per 100k residents than Missouri
– Population that is fully vaccinated: 42.4% (853 fully vaccinated)
---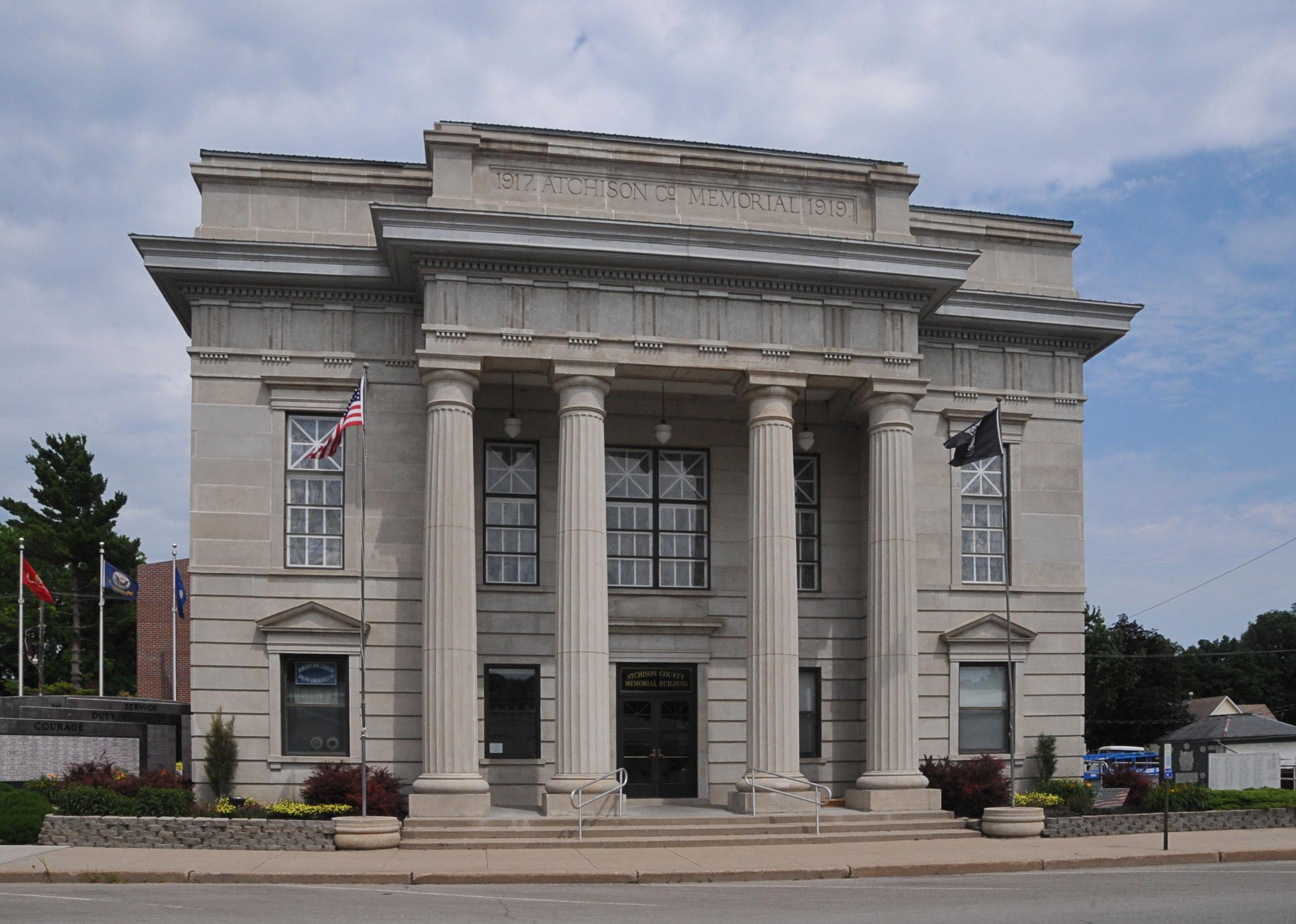 JERRYE AND ROY KLOTZ MD // Wikimedia Commons
#5. Atchison County, MO
– New cases per 100k in the past week: 156 (8 new cases, -76% change from previous week)
– Cumulative cases per 100k: 32,802 (1,687 total cases)
— 19.5% more cases per 100k residents than Missouri
– Cumulative deaths per 100k: 467 (24 total deaths)
— 30.8% more deaths per 100k residents than Missouri
– Population that is fully vaccinated: 57.9% (2,978 fully vaccinated)
---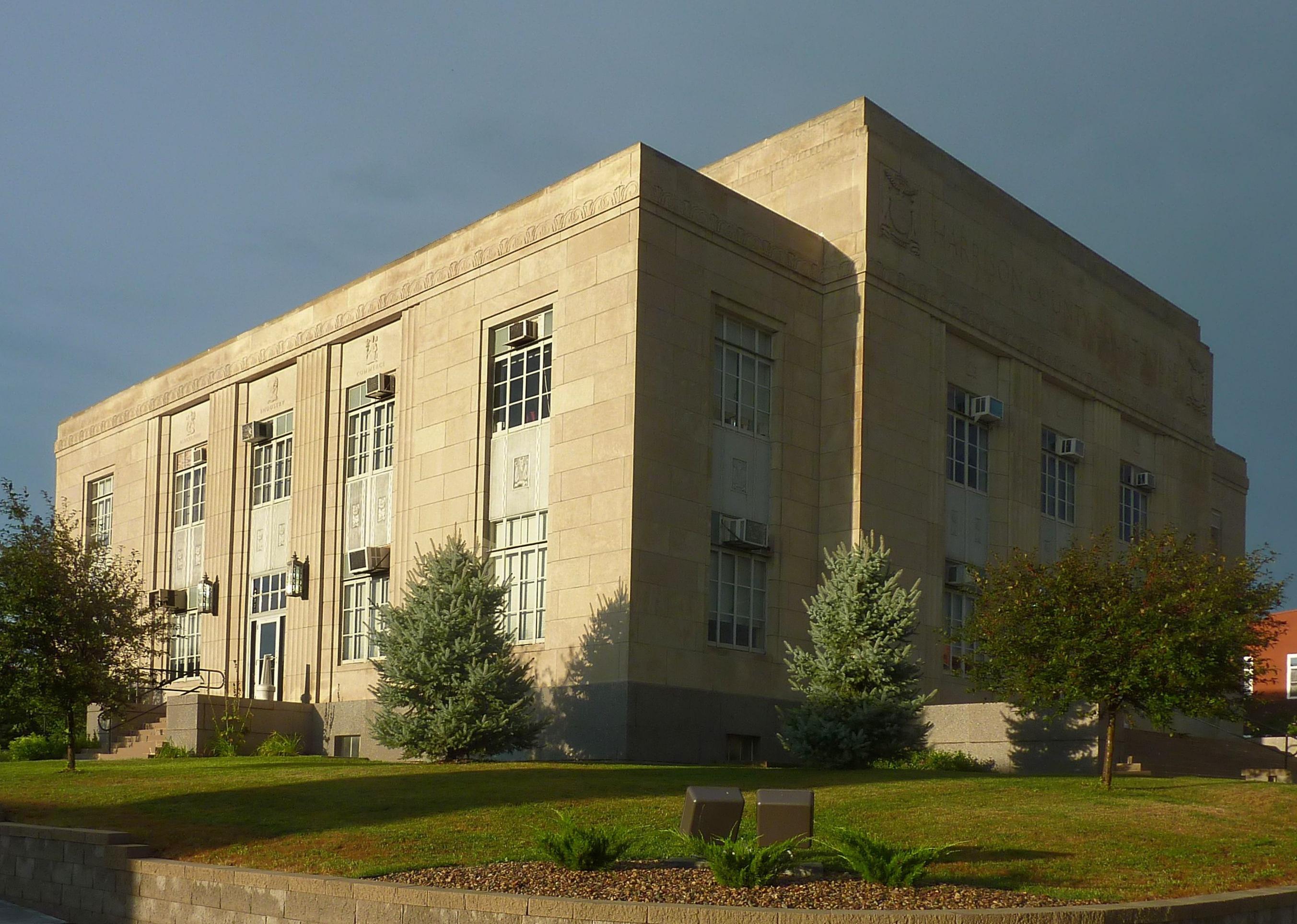 Americasroof // Wikimedia Commons
#4. Harrison County, MO
– New cases per 100k in the past week: 168 (14 new cases, +27% change from previous week)
– Cumulative cases per 100k: 27,287 (2,279 total cases)
— 0.6% less cases per 100k residents than Missouri
– Cumulative deaths per 100k: 419 (35 total deaths)
— 17.4% more deaths per 100k residents than Missouri
– Population that is fully vaccinated: 35.4% (2,957 fully vaccinated)
---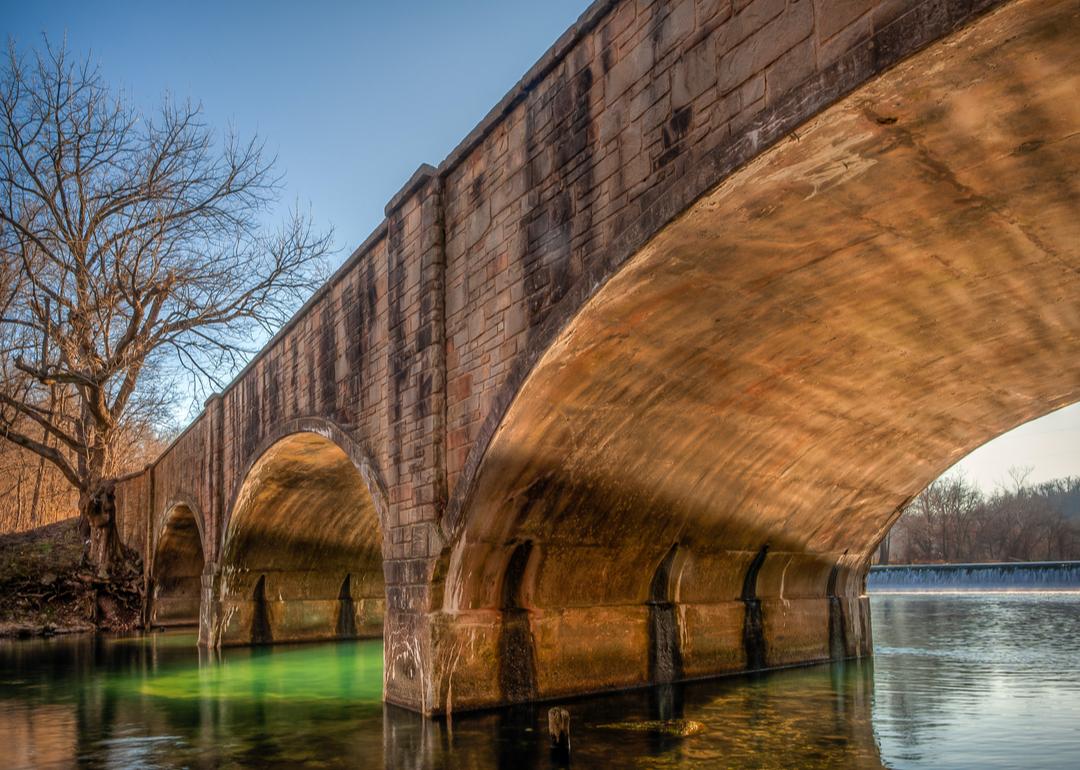 M. Curtis // Shutterstock
#3. Laclede County, MO
– New cases per 100k in the past week: 171 (61 new cases, +36% change from previous week)
– Cumulative cases per 100k: 25,922 (9,260 total cases)
— 5.5% less cases per 100k residents than Missouri
– Cumulative deaths per 100k: 521 (186 total deaths)
— 45.9% more deaths per 100k residents than Missouri
– Population that is fully vaccinated: 38.8% (13,862 fully vaccinated)
---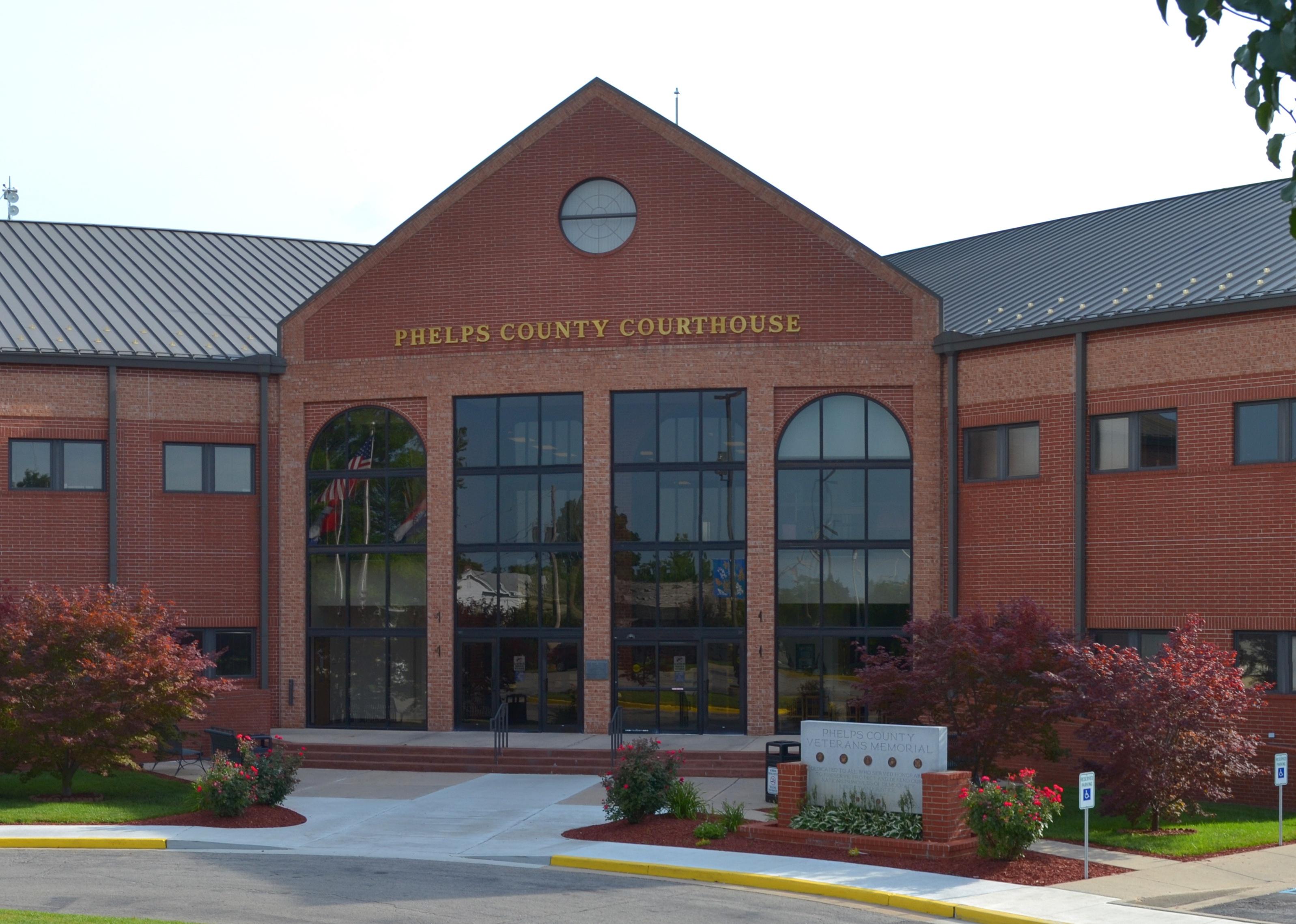 Kbh3rd // Wikimedia Commons
#2. Phelps County, MO
– New cases per 100k in the past week: 191 (85 new cases, +44% change from previous week)
– Cumulative cases per 100k: 27,411 (12,218 total cases)
— 0.1% less cases per 100k residents than Missouri
– Cumulative deaths per 100k: 568 (253 total deaths)
— 59.1% more deaths per 100k residents than Missouri
– Population that is fully vaccinated: 45.2% (20,155 fully vaccinated)
---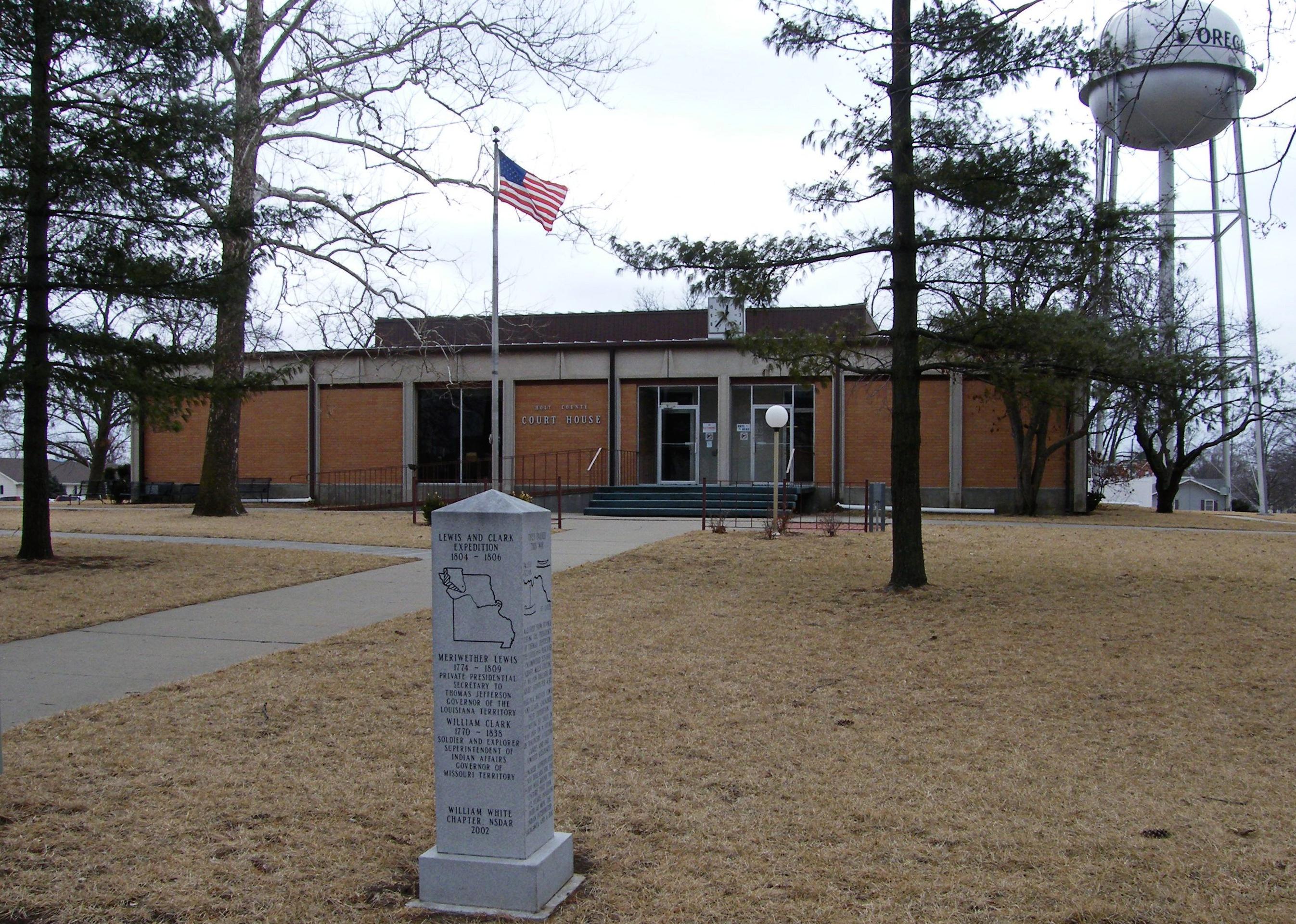 Americasroof // Wikimedia Commons
#1. Holt County, MO
– New cases per 100k in the past week: 568 (25 new cases, +212% change from previous week)
– Cumulative cases per 100k: 28,390 (1,250 total cases)
— 3.4% more cases per 100k residents than Missouri
– Cumulative deaths per 100k: 727 (32 total deaths)
— 103.6% more deaths per 100k residents than Missouri
– Population that is fully vaccinated: 43.3% (1,905 fully vaccinated)
---