How Americans view savings in 2023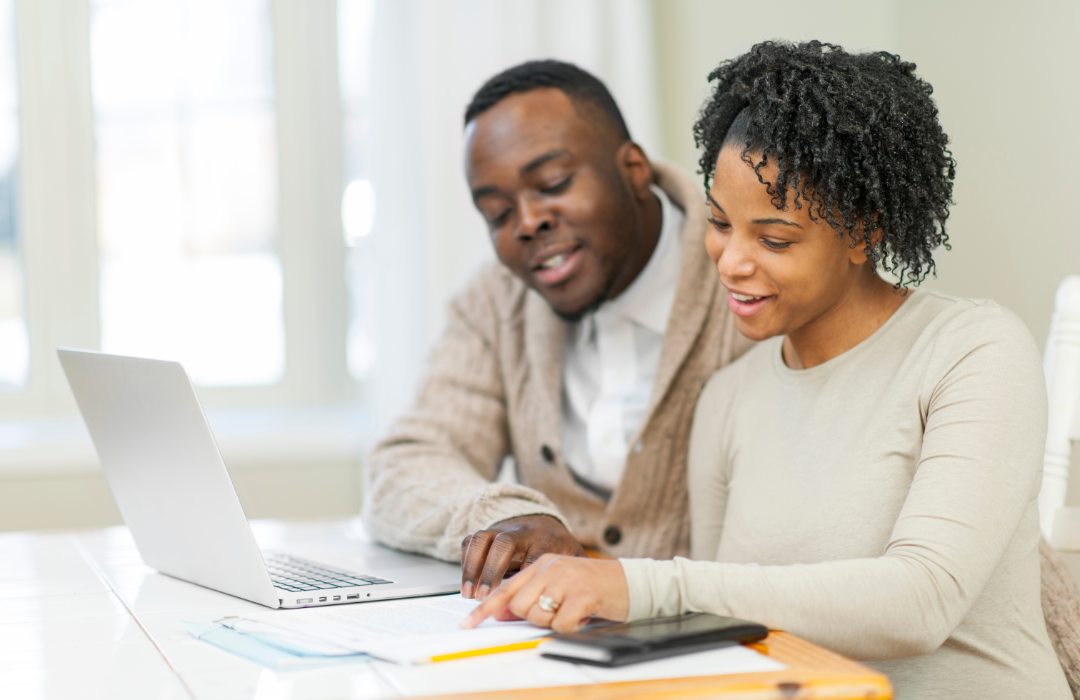 Canva
How Americans view savings in 2023
Couple looking at finances in front of laptop.
As anyone who regularly buys groceries or gasoline can attest, prices for everyday items have been steadily rising over the past few years. The good news: Americans are finding ways to cut back to help their dollars go further.
What choices are U.S. consumers making to manage their finances? Experian commissioned Atomik Research to survey 1,012 consumers in March 2023 to find out how they're stretching their dollars this year. According to the data, Americans are making efforts to trim their expenses, noting even small savings could help relieve some of their financial anxieties.
Feeling the effects of inflation on their budget, two-thirds (66%) of those surveyed said they're actively looking for ways to trim expenses from their monthly budget. Similarly, 64% of consumers said that even an extra $50 a month would help relieve money-related stress. More than half (56%) of survey respondents have already found savings in their budget by cutting unnecessary expenses. 
Finding ways to help plug some costly spending leaks can free up money to relieve that financial tension and potentially create a savings cushion.To help consumers squeeze more savings out of their monthly budget, personal finance expert Andrea Woroch offers tips to keep Americans saving while they spend.
How to Cut Expenses and Save More
Looking for ways to lower costs and increase savings? Woroch offers the following savings strategies you can start using now.
Rethink Your Wireless Data Plan
Unlimited data plans seem like the best value when it comes to wireless service, Woroch says, but a study by Purdue University and Reach Mobile found that 90% of consumers who have unlimited data actually don't need it and could save a lot by switching to a lower-tier data plan. Call your provider and compare pricing options.
Nix Unused Subscriptions
You may not even remember you have some subscriptions, Woroch says, so be sure to check your bank and credit card statements over the past year for both monthly and annual subscriptions you may have forgotten about.
You may have signed up for a free trial and were auto-enrolled for a service you don't use or even know you're paying for, Woroch says. Or perhaps your kids signed up for a subscription without you realizing it. "This happened to me!" she says. She suggests going through your recurring bills and canceling the services you don't need or use.
Keep in mind, many wireless carriers offer free video streaming through their service, so check your plan for options. You can also stream TV shows, movies and even video games for free through your local library's digital platform, proving there are even more opportunities to lower this monthly cost.
Think Inside the Big Box
Retail prices are up, but that doesn't mean you have to pay more, Woroch notes. "Score up to 60% off electronics, appliances and power tools by purchasing certified refurbished models from reputable retailers like Amazon and Best Buy," she says. "Snag up to 80% off clothing, accessories and shoes through fashion resale sites like Poshmark and ThredUp; score free kids clothing by swapping through Swoondle Society; and join Buy-Nothing Groups on Facebook to trade other goods with people in your community."
Start Meal Planning
Americans spend roughly $4,942 on groceries annually, but waste around 40% of the food they purchase, resulting in nearly $2,000 worth of grocery purchases being thrown out each year. Meal planning can help you cut wasteful purchases and be more strategic when shopping. "Look for recipes that use overlapping ingredients and stick to your list," Woroch says. "Limiting bulk food purchases also helps reduce food waste."
Identify and Eliminate Spending Triggers
Technology simplifies buying on impulse with smartphone apps and web browsers allowing purchases with just a click or two. Woroch suggests dodging temptations by deleting payment and shipping details stored in online retail accounts, turning off notifications in apps that alert you to new sales and unsubscribing from store emails. Reducing these triggers can help keep more money in your pocket—and your savings account.
Consolidate Credit Card Debt
More than a third of Americans in the survey (37%) said they pay only the minimum on their loans and credit cards each month to keep more money in their wallet. While that may be a short-term solution to improve cash flow, it also means these consumers will pay more in interest over the long run. Transferring your current credit card balance to a 0% intro APR balance transfer card can give you up to 21 months to pay off debt without interest piling up. This will reduce your monthly spend on debt, help you save on interest and pay off your balance faster, Woroch says. Just be sure to check your credit score first: Balance transfer cards typically require good credit.
Methodology: The analysis results provided are based on an Experian-created statistically relevant aggregate sampling of our consumer credit database that may include use of the FICO Score 8 version. Different sampling parameters may generate different findings compared with other similar analysis. Analyzed credit data did not contain personal identification information. Metro areas group counties and cities into specific geographic areas for population censuses and compilations of related statistical data.
This story was produced by Experian and reviewed and distributed by Stacker Media.
---