How access to retirement plans compares across 9 different industries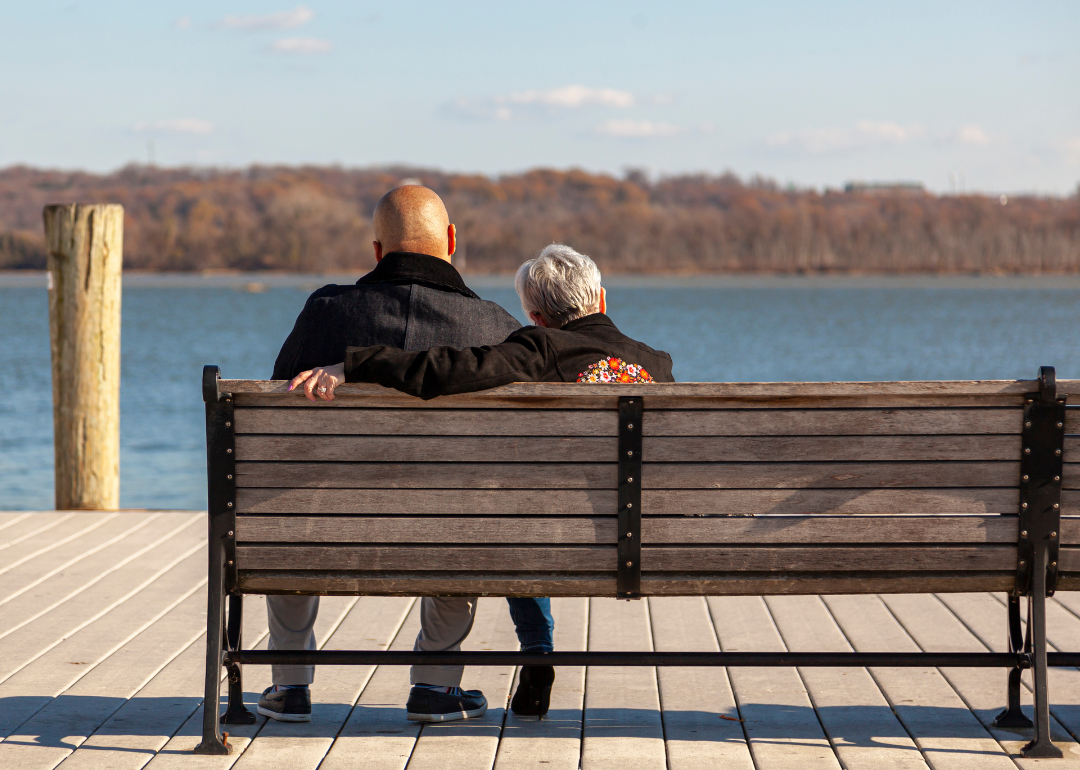 Canva
How access to retirement plans compares across 9 different industries
An older couple sitting on a bench looking at the water.
Americans have more than $39 trillion saved up for retirement, but not everyone will be able to retire comfortably. That's partly because of how retirement works in the United States.
When most people retire, they get a monthly benefit from Social Security, which in June 2022 averaged $1,669 a month. That's rarely enough to cover monthly costs, so many retirees take advantage of an employer pension or a 401(k) and personal savings.
However, not every employer offers a retirement plan. That lack of access makes it more difficult for some to set aside enough money for the future.
Guideline collected data on access to retirement benefits from the Bureau of Labor Statistics' National Compensation Survey. Data was released in September 2022 and looks at rates in March 2022. Data is for the civilian workforce and includes workers in private industry and state and local government. The take-up rate represents the percentage of employees with access to retirement plans and who are participating in them. Data includes access to pension plans and defined-contribution retirement plans such as 401(k) and IRA accounts.
Overall, 72% of civilian workers have access to retirement benefits. Primary, secondary, and special education school teachers, a subset of the "Professional and related occupations" category, have the highest rate of access to retirement benefits at 96%.
---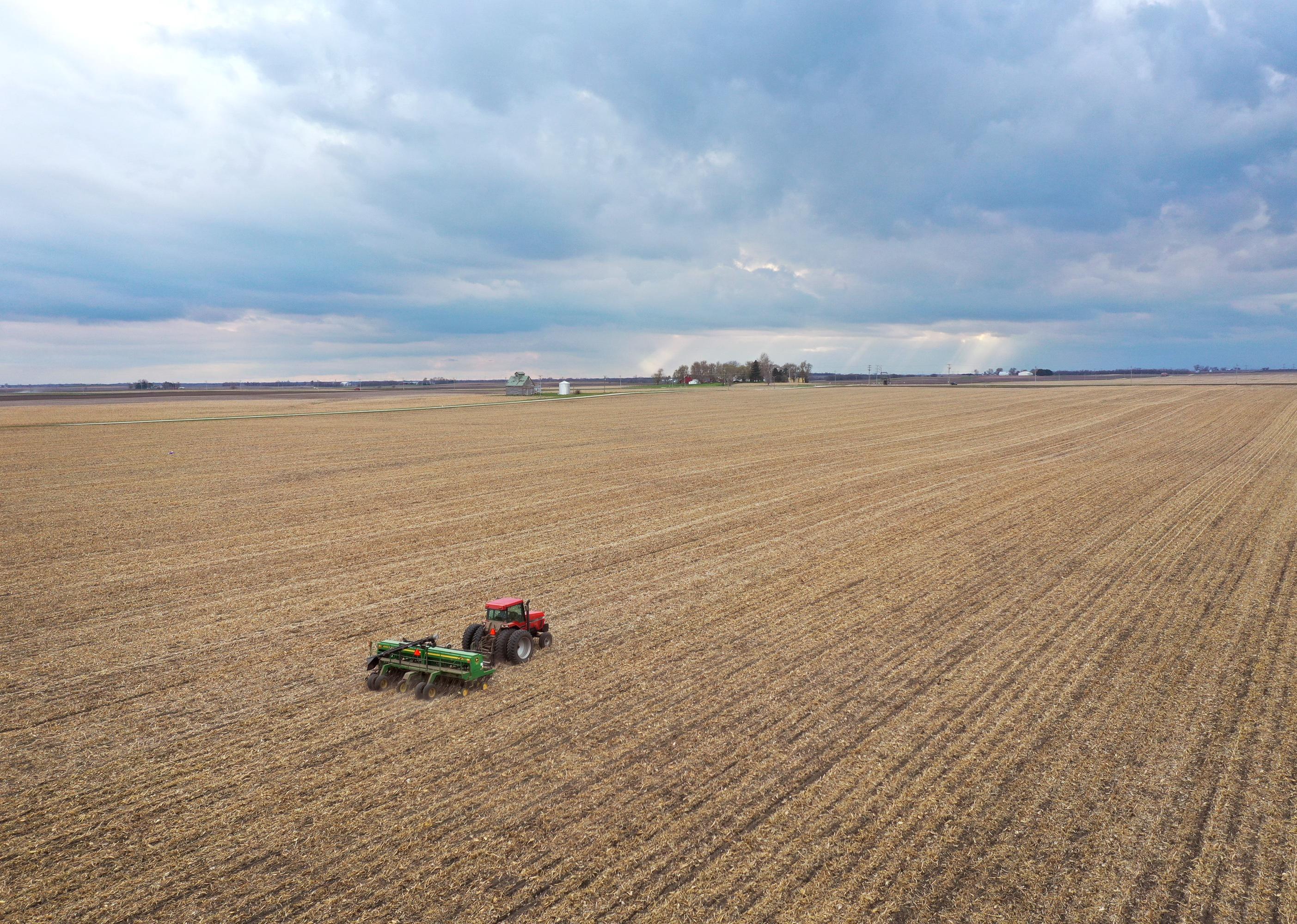 Scott Olson // Getty Images
Construction, extraction, farming, fishing, and forestry
An aerial view of a tractor planting on a field.
– Access to retirement benefits: 65%
– Participation: 51%
– Take-up rate: 78%
Access to retirement benefits is traditionally low in these blue-collar occupations. The Workers Defense Fund conducted research on the construction industry in the southern United States, which currently has the highest rate of building development in the country.  It found that only 2 in 10 workers had access to employee-sponsored retirement plans.
Unionization can help provide benefits within these industries. The Center for Construction Research and Training found that 55.1% of unionized construction workers had access to retirement plans versus 25.9% of non-union workers. Those in white-collar construction jobs also had a higher participation rate than those in blue-collar roles.
---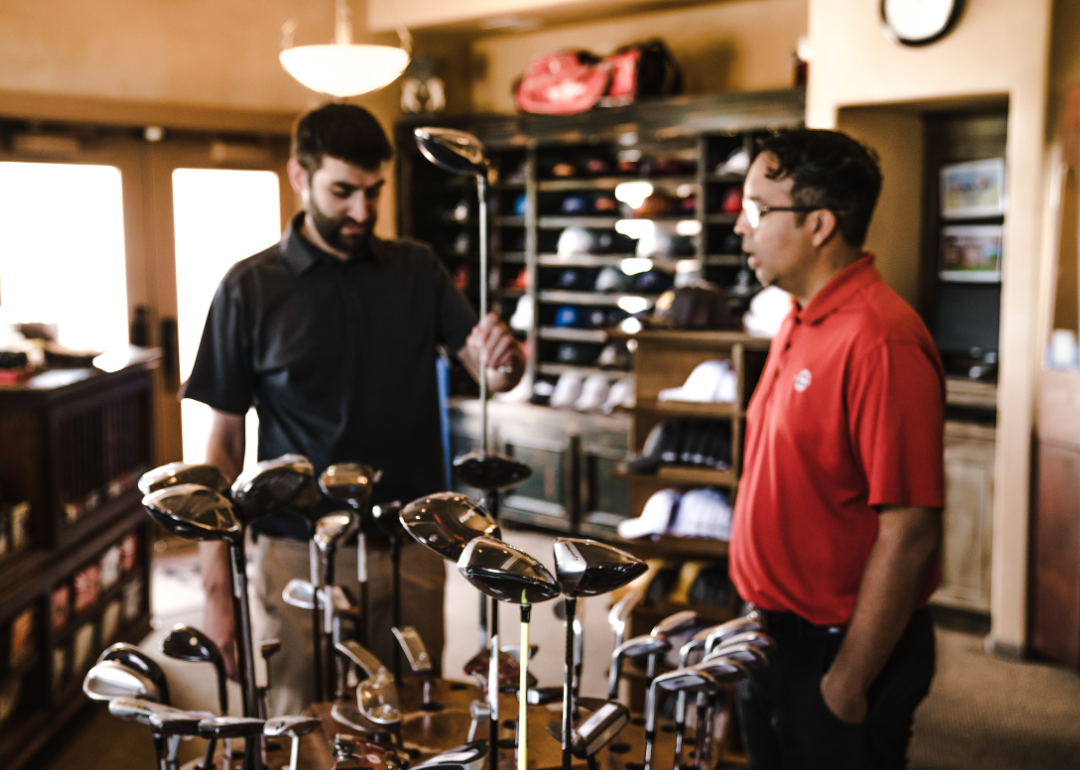 Canva
Sales and related
A person talking to a salesperson about golf clubs.
– Access to retirement benefits: 71%
– Participation: 41%
– Take-up rate: 57%
Employees in sales run the gamut from part-time retail environments to road warriors who put in full work weeks—and then some. Union membership, which can ensure access to retirement plans, is not prevalent in this occupation. Just 406,000 workers—or 3.3% of the field—are members of unions.
Many part-time salespeople may not have access to retirement benefits because they may not meet their employers' requirements. They may also view the job as one they won't hold onto for very long, discouraging savings.
---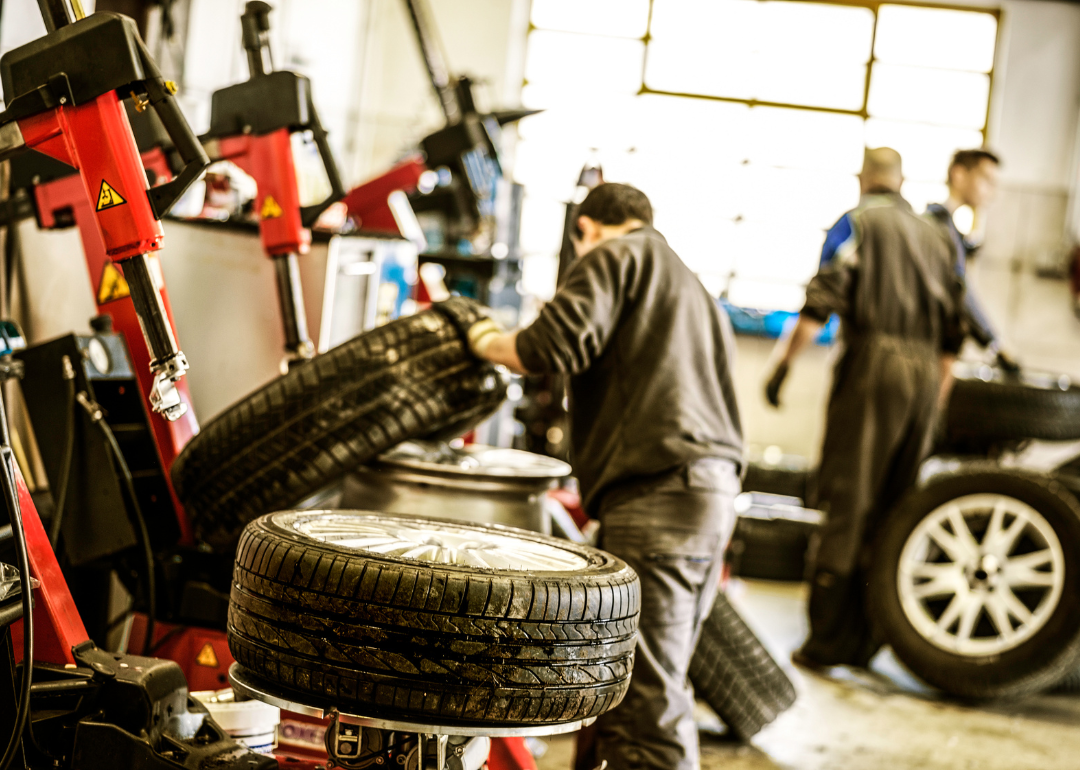 Canva
Installation, maintenance, and repair
Three guys working on tires at an auto repair shop.
– Access to retirement benefits: 71%
– Participation: 55%
– Take-up rate: 77%
This occupational group includes a wide variety of industries, including auto repair, security systems installation, locksmithing, wind turbine service, computer repair, and bike repair. Workers with these jobs could work for large or small companies or be self-employed. Just over 15% of jobs in this category are represented by unions, and 95% of union jobs have access to retirement benefits. For those who work for small businesses, retirement plans are generally harder to come by.
---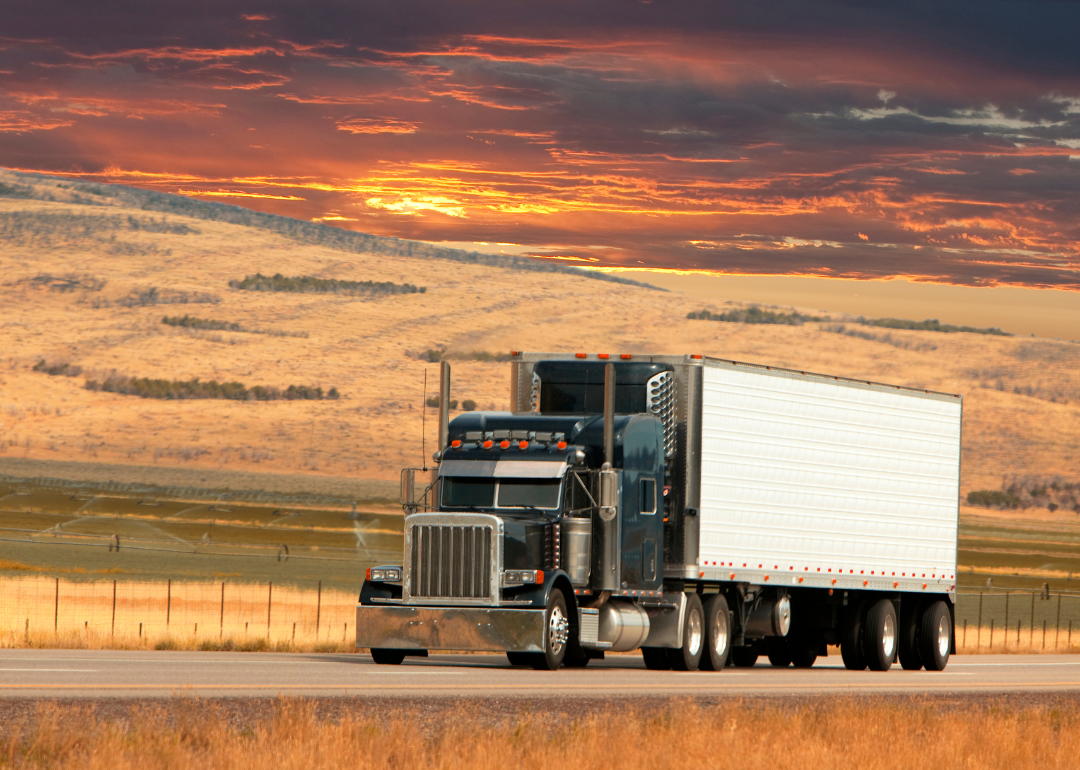 Canva
Transportation and material moving
A semi truck driving in front of a beautiful sunset.
– Access to retirement benefits: 73%
– Participation: 55%
– Take-up rate: 75%
Many workers in this sector—particularly truckers—work for multiple employers. Unions in this industry created multi-employer pension plans where many businesses contribute to one larger pension fund from which eligible retirees can draw. Unfortunately, many of these plans have been underfunded, and workers risk losing these retirement funds within the next few years.
In March 2021, President Joe Biden signed a law to provide $90 billion in coronavirus pandemic relief funds to these pensions. In July 2022, the American Rescue Plan Act program was amended to let pension plans invest part of the relief money in stocks to hopefully earn better returns.
---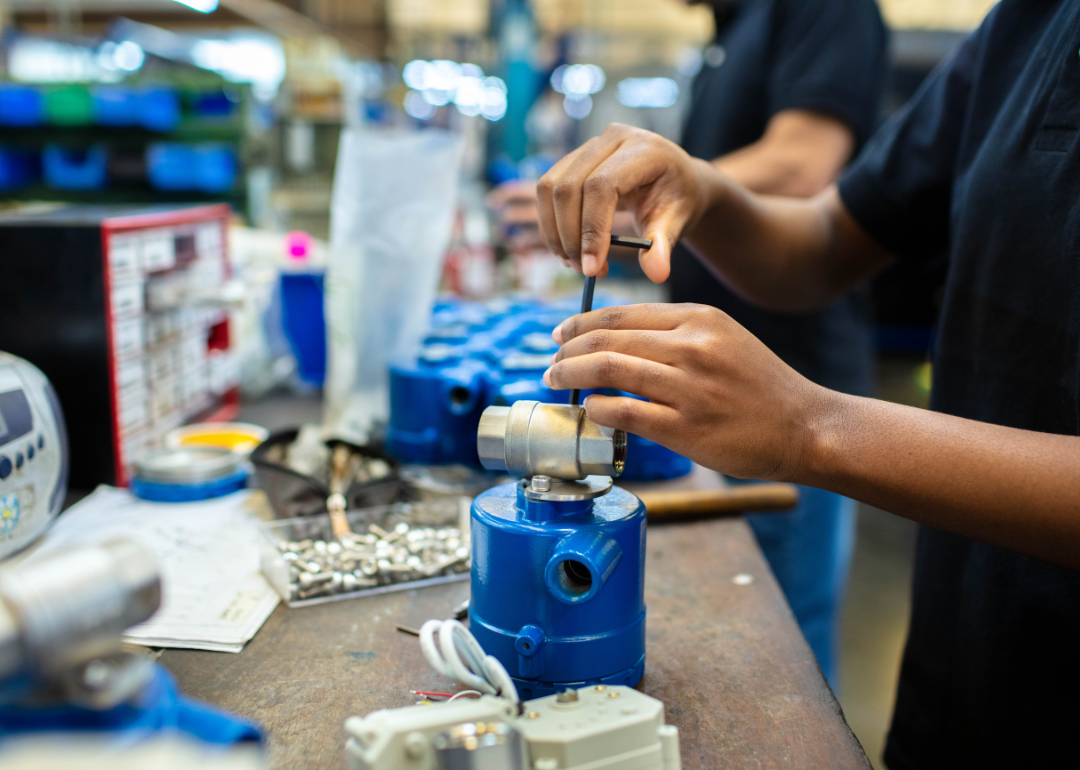 Canva
Production
Production line workers assembling products.
– Access to retirement benefits: 74%
– Participation: 59%
– Take-up rate: 79%
Production jobs require little in the way of formal education—a high school diploma or equivalent is all that's needed for many roles in this field. That said, low wages are also prevalent in this sector. The 2021 median annual wage in this sector was $37,710, compared to $45,760 for all occupations, which leaves little money available to save for retirement.
Access to union benefits and retirement plans is also low in this sector. Just 1 in 10 production workers are members of unions.
---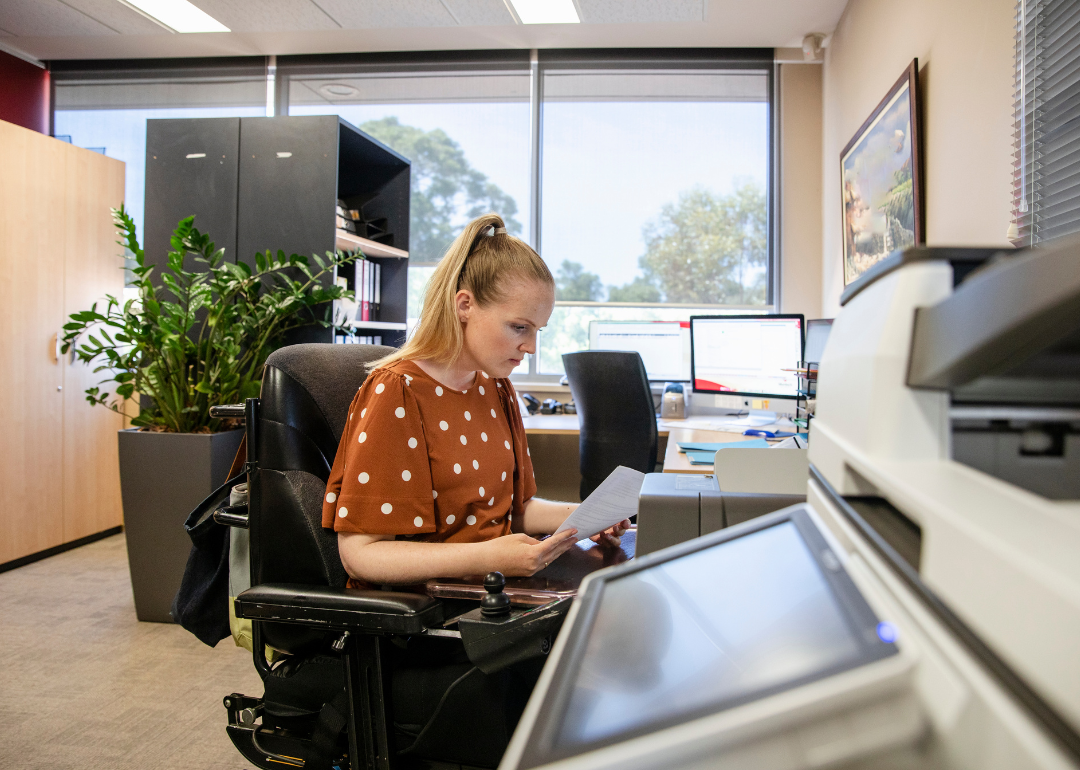 Canva
Office and administrative support
A person working in an office.
– Access to retirement benefits: 77%
– Participation: 60%
– Take-up rate: 78%
Office and administrative support workers are traditionally on the lower end of the earnings scale. In 2021, the median annual wage for this group was $38,050, which is $7,700 less than the overall median wage. This can make saving for retirement difficult.
That said, office and administrative support workers have higher access to retirement benefits than the average worker. They also have a higher-than-average take-up rate, which shows the importance these workers place on retirement savings.
---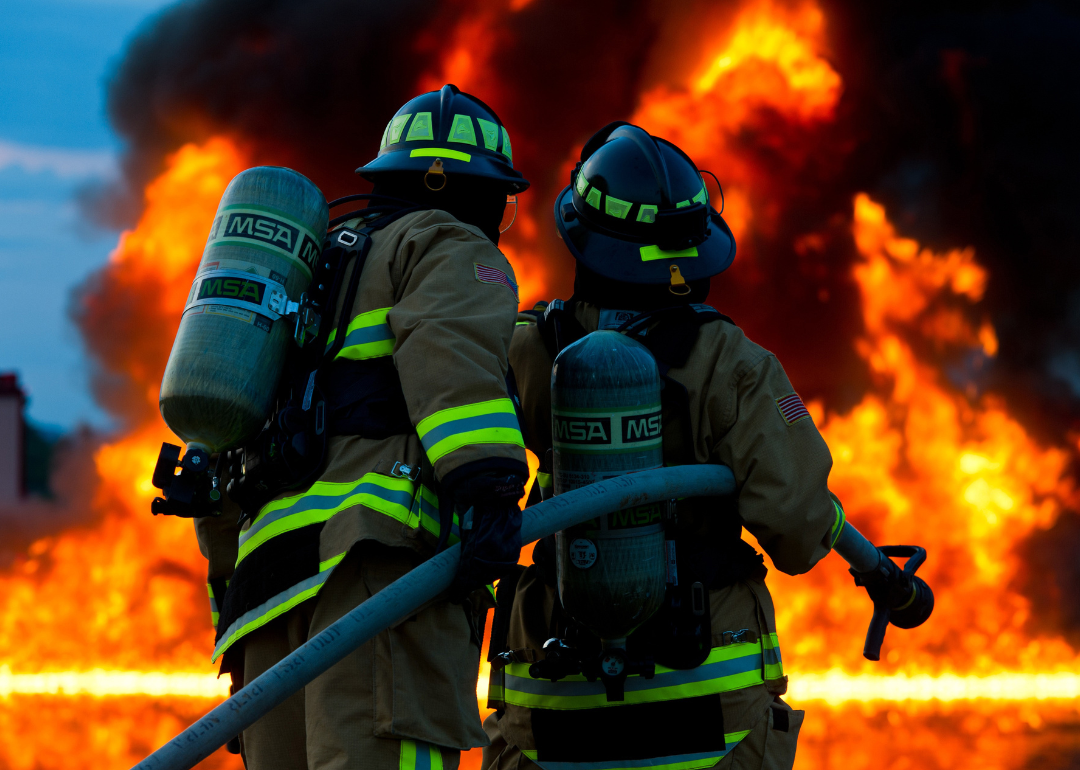 Canva
Protective service
Two firefighters hold a hose in front of a huge flame.
– Access to retirement benefits: 78%
– Participation: 66%
– Take-up rate: 85%
This occupational group includes police officers, firefighters, correctional officers, and private investigators. Unions are strong within this sector—it has the second-highest union membership rate of all occupational groups. One in three workers are union members, which allows for strong collective bargaining capabilities.
This sector has one of the highest take-up rates of all workers, partly due to the strong pension programs of many police and fire departments. Many plans allow for retirement after 20 or 25 years of service, which gives some workers the opportunity to retire in their 40s and 50s and still get a good portion of their annual salary.
---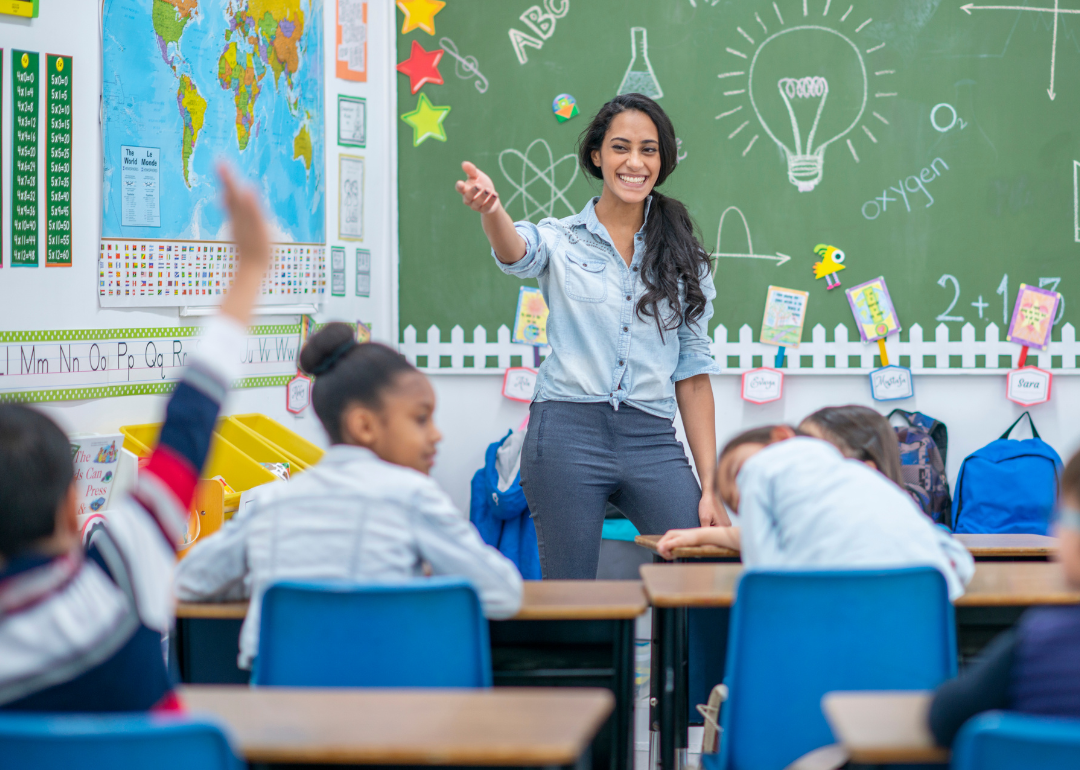 Canva
Professional and related
A teacher smiles and motions to a student with his hand raised.
– Access to retirement benefits: 87%
– Participation: 74%
– Take-up rate: 85%
Teachers are included in this category, and good retirement benefits are often a key element of their overall compensation. Primary, secondary, and special education teachers are the occupational subcategory with the highest access to and participation in retirement plans, at 96% and 83%, respectively. Teacher-specific pension funds are some of the largest in the country, with the California State Teachers' Retirement System and the Teacher Retirement System of Texas both ranking among the largest 10 pension funds in the United States.
Nurses are also represented in this category, and they, too, have a high access rate of 89%. Their participation rate outpaces the overall category at 76%.
---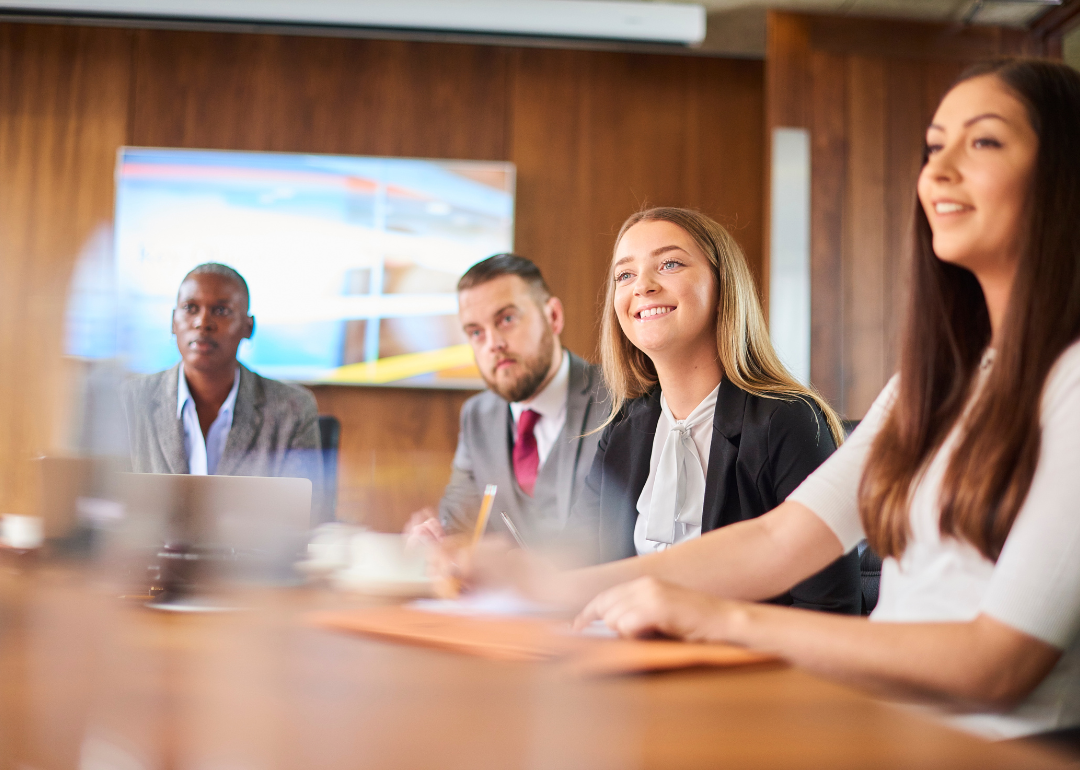 Canva
Management, business, and financial
People sitting at a board room table.
– Access to retirement benefits: 88%
– Participation: 79%
– Take-up rate: 89%
Workers in this occupational group have the highest overall access to retirement benefits, as well as the highest overall take-up rate. Workers in management have the highest median salary of all occupational groups. At $102,450, the median wage is $56,690 above the national median. Business and financial employees also make an above-average median salary of $76,570.
Because many retirement plans allow employees to contribute a proportion of their salary, these workers can potentially build large retirement accounts as their incomes grow.
This story originally appeared on Guideline and was produced and
distributed in partnership with Stacker Studio.
---