Fatal crash in Macon County leaves one dead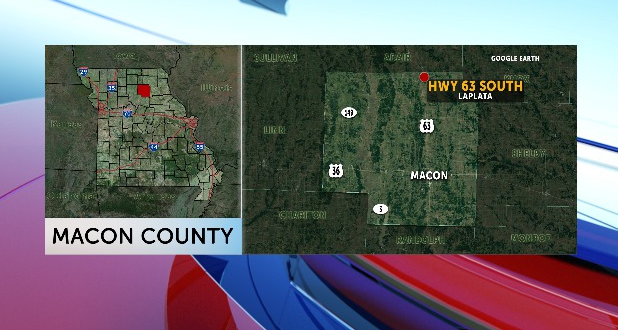 MACON COUNTY, Mo. (KMIZ)
A Macon County man died Friday in a crash on Highway 63.
Missouri State Highway Patrol troopers were sent to a crash shortly after 4 p.m. Friday on Highway 63 in La Plata, according to an online crash report.
William Stites, 72, ran off the road, overcorrected, ran off the other side of the road and overturned his 2006 Toyota Tundra, the patrol said.
The Maon County coroner pronounced Stites dead at the scene of the crash. According to troopers, he was not wearing a seat belt at the time of the crash.