Cause of Jefferson City fire under investigation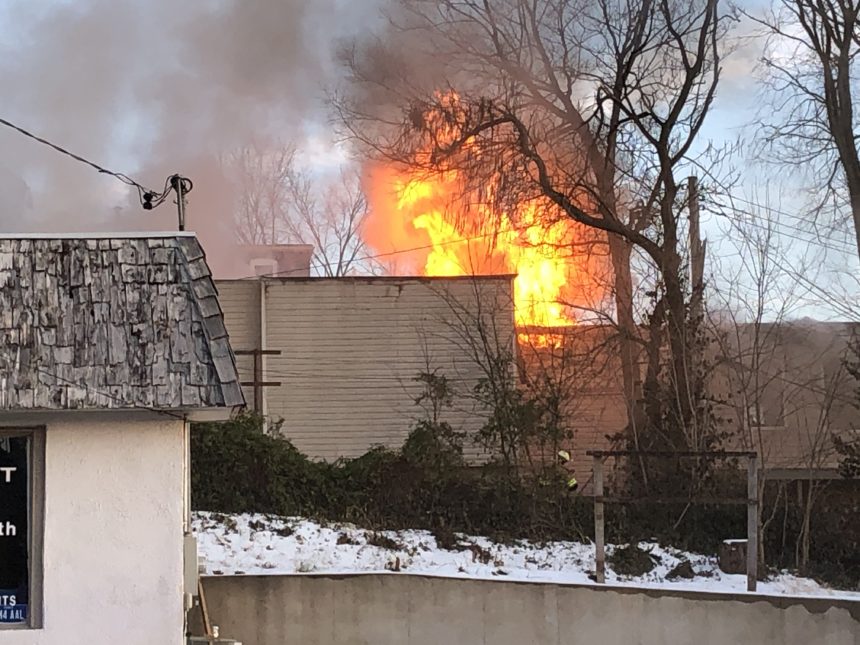 JEFFERSON CITY, Mo. (KMIZ)
The Jefferson City Fire Department continues to investigate a fire that ripped through a downtown business.
At least 30 firefighters fought the blaze in the 700 Block of East High Street for around an hour and a half before bringing the fire under control. The building was badly damaged but no injuries were reported.
Fire crews stayed on scene until about 1:30 a.m. to monitor the building for hot spots to assist the state fire marshal with fire cause.
"Right now, what we can't do is rule out the possibility that it was related to a wood burning stove," said Jefferson City Fire Department Chief Jason Turner. "It's still under investigation. We're pretty confident that it's not foul play or an incendiary fire."
"The fire destroyed the building basically," said Turner. The roof of the structure is inside the building now -- it caved in early in the fire conditions and that's one of the reasons why we went from an offensive operation to a defensive operation."
The Jefferson City Fire Department said additional information would be released later.
Check back or watch ABC 17 News at 6 for more on this developing story.