Woman charged for refusing to leave Columbia tree during trail protest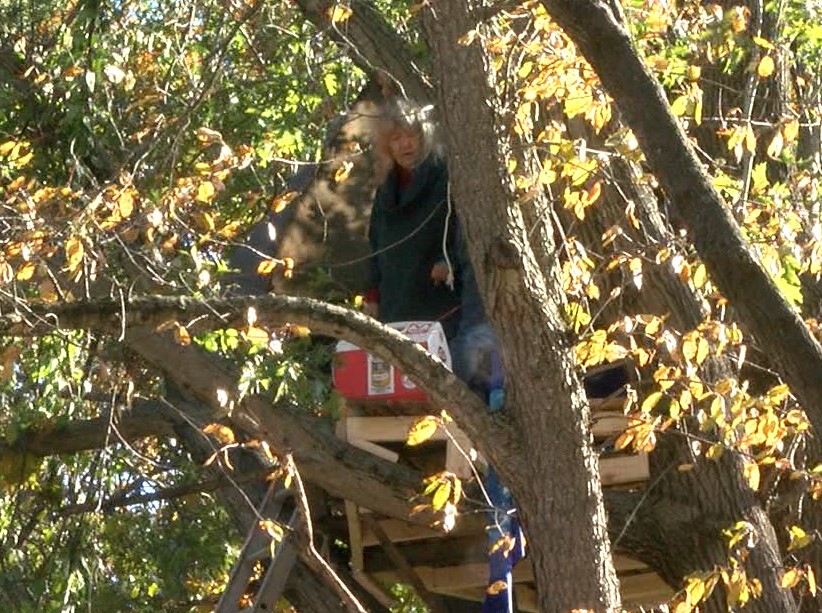 COLUMBIA, Mo. (KMIZ)
A Boone County prosecutor filed charges Monday against a woman who staged a weeklong protest by camping in a tree.
Susan Fourcade, 67, also known as Sutu Forte, is charged with one count of misdemeanor trespassing. Forte was camped on a platform in a tree off Bluff Dale Drive to stop the construction of a section of trail through the area.
Forte is part of a group that owns a parcel on the trail's path and sought to block the city from building the trail section. The city won rights to the parcel in the courts and started building the trail, sparking the protest.
Police warned Forte on Nov. 4 that she would have to leave the tree or be removed after a court issued a writ of possession on the city's behalf. Forte initially refused to leave the tree but cooperated about 24 hours later and was lowered using a fire department ladder truck, according to a probable cause statement.
She was cited for trespassing and released.
Forte's first court appearance was scheduled for Monday afternoon.