MONDAY UPDATES: State of Missouri continues free COVID-19 community testing across state
The State of Missouri is continuing free COVID-19 community testing events in Boone County and other counties around the state.
Missourians can register online for testing events at health.mo.gov/communitytest and continue to check back for future opportunities. Columbia will host free testing Tuesday.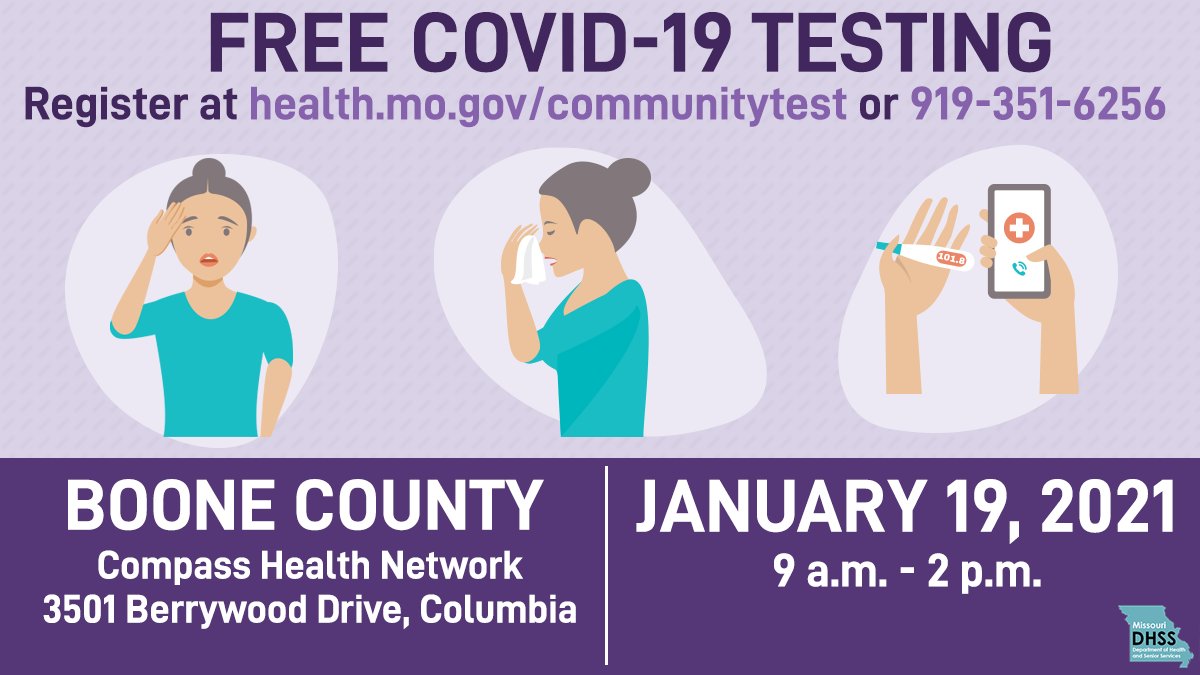 Missouri residency is the only requirement; individuals do not have to live in the county in which they are tested, and they do not have to be experiencing symptoms.
Any Missouri residents who wish to be tested with an anterior nasal swab to determine if they have an active COVID-19 infection can do so at no cost to the individual.
Those experiencing symptoms of COVID-19 should seek testing at a community testing event or their nearest testing site. Those who have had significant contact with someone with confirmed COVID-19 should also consider being tested.
Truman VA holds coronavirus vaccine clinic
The Truman VA said it's holding a coronavirus vaccine clinic for eligible and enrolled veterans on Monday.
The Facebook post says any veterans who are able to receive the vaccine under the current vaccination plan guidelines and qualify for VA health care can walk-in and get a shot until 4 p.m.
Hospital officials said in the post that eligible veterans must be 65 and older or work as a first responder.
As of Monday, elderly Missourians were allowed to receive the coronavirus vaccine. Last week, the state allowed first responders to receive the vaccine as well.
On Friday, Missouri's Governor said a little more than 200,000 doses of coronavirus vaccine have been given out in the state.
Coronavirus positivity rate continues to fall, health department reports 1,200 new cases
The state health department reported Missouri's COVID-19 positivity rate has fallen after also reporting more than 1,200 new cases.
According to the Missouri Department of Health and Senior Services dashboard, the state's seven-day positivity rate was down to 12.9% -- a decrease of 0.7%.
The rate has continued to fall since Jan. 3, health officials said.
Data on the state dashboard said 1,291 new COVID-19 cases were reported on Monday. It brings the pandemic total of cases up to 438,840.
The health officials say two more virus-related deaths were added to the dashboard bringing the total since the pandemic started to 6,256.
State hospital officials say 2,509 were hospitalized because of COVID-19 and 585 were in ICU beds.