WEDNESDAY UPDATES: School of the Osage outlines plan for upcoming school year
COVID-19 case numbers might differ among state and local health authorities because of issues with reporting and address verification.
UPDATE 8:20 P.M.: The School of the Osage announced its plans for students to return in the fall.
According to its website, the plan for the 2020-2021 school year is to have students participate in traditional classroom learning four days out of the week. One day of the week will be used for distance or e-learning.
Leaders said that this plan will allow staff and families to be prepared "to pivot on short notice."
Administrators do not plan to change the school calendar as of right now.
"We understand that there will be bumps in the road, but we are committed to meeting and overcoming whatever challenges we face," Superintendent Laura Nelson said. "We have a tremendous staff that is capable of doing great things and because of that, we are confident that this plan will be successful.
UPDATE 5:20 P.M.: Boone County reported one fewer active COVID-19 case Wednesday, bringing that number to seven.
The county has reported 105 cases of COVID-19 since the pandemic began. Of those cases, 97 have been released from isolation, the county says.
In Cole County, where health officials have not reported a new case in 11 days, 54 cases have been confirmed since the pandemic began and there are no active cases.
Callaway County last reported new cases on May 1 and one of the county's 22 total cases is active. Officials again cautioned residents Wednesday to take precautions, citing new cases in neighboring counties.
One of those counties is Audrain, which reported 22 total cases and 21 active cases on Wednesday. Several of those cases are tied to a hog farm.
Health officials in another regional hot spot, Saline County, reported 260 cases Wednesday with 56 of them active.
UPDATE 5 P.M.: The Missouri Chamber of Commerce is urging Gov. Mike Parson to call a special session so lawmakers can take action to protect businesses from coronavirus-related lawsuits, The Associated Press reported Wednesday.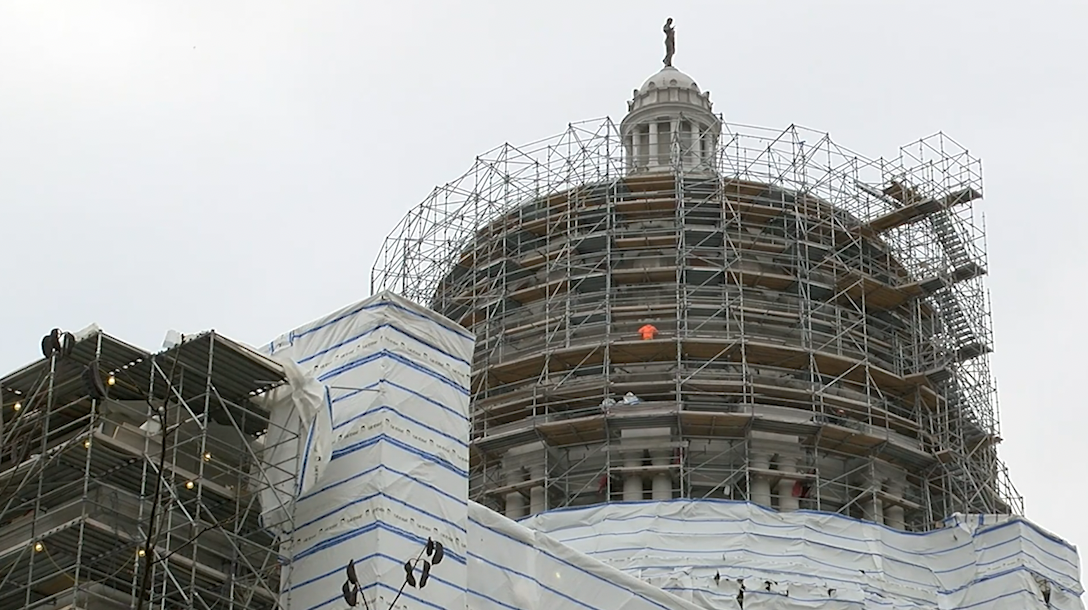 In a letter to the Republican governor on Wednesday, the chamber called coronavirus liability an "emerging problem in Missouri." The organization cites lawsuits involving those who believe they contracted the virus at a business.
The chamber says that under current state law, the lawsuits can move forward regardless of whether businesses were taking precautions aimed at limiting the spread of the coronavirus.
UPDATE 3:36 P.M.: Lake Regional Hospital announced Wednesday it will offer COVID-19 testing at three locations in Mid-Missouri.
A release from hospital spokeswoman Jennifer Bethurem said coronavirus testing will be available starting Friday at Lake Regional Express Care locations in Eldon, Osage Beach and Lebanon.
Patients can request a COVID-19 screening by calling their primary care physician or one fo the express care locations.
Bethurem included the hospital's COVID-19 drive-thru testing sites will be dismantled.
The spokeswoman added people can get tested at the hospital's outpatient services department Monday through Friday from 9 a.m. - 2 p.m. Bethruem said all community testing will be handled at the three express care locations.
UPDATE 2:10 P.M.: Missouri added 152 new cases of COVID-19 on Wednesday.
The increase was the second of more than 150 this week -- 156 new cases were added Monday.
A new state dashboard website shows the percentage increase in cases over one day and a week, but the data is 72 hours old.
Missouri reported 15 new deaths in addition to the new cases reported Wednesday. It was the biggest increase of the week after 11 new deaths were reported Monday and Tuesday.
The Missouri Hospital Association reported 721 patients hospitalized with COVID-19 as of Tuesday. That's a 171-case increase from the day before, but the association noted the massive increase was due to correcting data reported by several hospitals.
Wednesday's report had not been posted.
St. Louis County continued to lead the state with 4,266 cases. However, Saline County in Mid-Missouri leads the state in cases per 100,000 with 1,055. The state reported 256 total cases in Saline County on Wednesday.
Boone County health officials reported 105 cases on Wednesday, with seven of them active -- one fewer than on Tuesday. Wednesday was the second straight day the county reported no new cases.
UPDATE 1:03 P.M.: A class-action lawsuit was filed against the University of Missouri System claiming the system failed to offer a sufficient refund to students after on-campus activities were canceled and in-person classes were moved online.
Court records say the suit was filed on Friday. The records said an attorney out of St. Louis, Richard Cornfeld, will represent the plaintiff, listed as "A Student."
The suit said University of Missouri students "did not receive the in-person educational experience that they paid for during part of the 2020 spring semester." It added the move to cancel on-campus activities and hold in-person classes online "deprived of the full value of the educational experience" students paid for.
The lawsuit included that its not challenging the system's decision to close the university campuses.
UM redistributed about $25 million to families and students for room and board refunds. University System spokesman Christian Basi said in an email on March 18 that the university would reimburse students 45% of the semester cost for room and board if they vacated their residence hall by April 3.
The lawsuit claimed UM broke its contract with students after fees and tuition that paid for in-person experiences were canceled.
The suit is seeking payment for damages it claims were brought on by the university. The court document said the plaintiff demanded a jury trial in the case.
UPDATE 11:35 A.M.: Boone County is no longer part of a lawsuit seeking to put an end to local COVID-19 restrictions on businesses and gatherings.
Boone County Judge Brouck Jacobs on Wednesday accepted a dismissal from the case of health director Stephanie Browning in her capacity as a Boone County official. Thad Mulholland, an attorney for the plaintiffs in the lawsuit, voluntarily dismissed Browning from the suit in her capacity as a county official.
Paul Prevo and his child care business, Tiger Tots, sued Browning on May 11 in her role as health director of Columbia and Boone County. The lawsuit asked a judge to end Browning's local reopening order, which includes regulations more strict than a state order currently in effect.
Jacobs on Friday declined to issue a temporary restraining order to halt Browning's regulations but the case continues.
Boone County Counselor CJ Dykhouse filed a motion Tuesday asking for Browning to be dismissed in her role as a county official. The motion argued in part that Tiger Tots could not sue Browning as a county official because Tiger Tots is under city jurisdiction.
The suit continues with Browning as a defendant in her capacity as the city's health director. Columbia and Boone County jointly operate the Columbia/Boone County Department of Public Health and Human Services, with Browning at the helm of that department.
Browning on Monday unveiled her plans to relax rules throughout three months this summer. She said she plans to put the first of those relaxed rules in place next week.
ORIGINAL: Saline County has seen a continued increase in COVID-19 cases over the past two months as positives surpass 250.
The Saline County Health Department said Tuesday 257 residents have tested positive for novel coronavirus. A Facebook post from the health department included 201 people have recovered and 10 others were hospitalized.
The post included two people have died from coronavirus.
According to health department data, Saline County recorded its first case of COVID-19 on April 1. Since then, the county has averaged at least five new cases per day.
The county has added dozens of COVID-19 cases since the beginning of the month. At least 61 have tested positive over the past two and a half weeks.
The health department said the largest day-to-day COVID-19 increase was reported on April 25. The county added 39 new cases, which brought the case total then to 162.
A portion of the COVID-19 cases come from a Conagra plant in Marshall. The facility halted production on April 17 after 20 employees tested positive for novel coronavirus.