Missouri officials say they're ramping up COVID-19 testing as reopening continues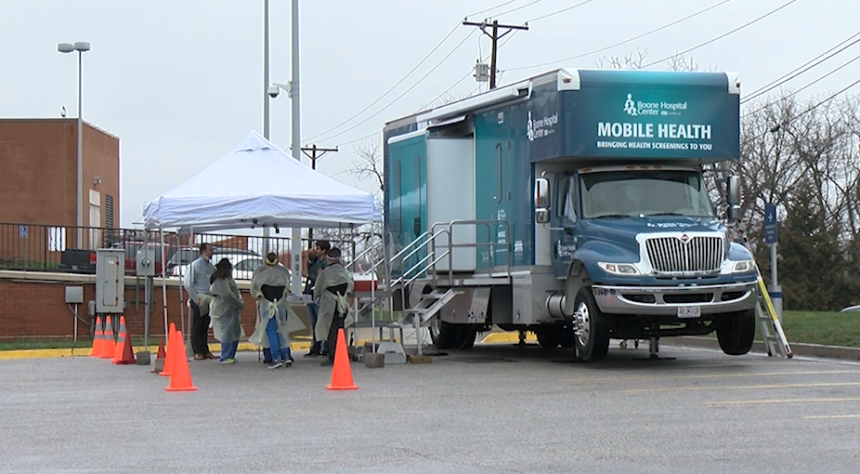 JEFFERSON CITY, Mo. (KMIZ)
The state government is ramping up COVID-19 testing and will continue to emphasize it as the state continues a phased reopening, Gov. Mike Parson and Missouri's top public health official said Monday.
Parson, speaking at his regular COVID-19 briefing in the Capitol, said testing is one of the four pillars of his reopening plan and will remain important for months.
Watch the briefing in the player below.
The more tests we do the more positive cases there will be," Parson said. "But again, I want to emphasize that not all of these positive cases are hospitalized. The vast majority of people are already recovered or are currently recovering at home."
Williams said the state plans to issue an order Monday that will require comprehensive testing at long-term care facilities if one patient or staff member tests positive for COVID-19.
Parson said positive cases have been confirmed in 163 long-term care facilities since the outbreak began.
Testing is an "early warning sign" of localized outbreaks, Williams said.
Williams said the state was also ramping up prevalence testing, under which a large sample of community members are tested to determine a disease's prevalence. He said another type of testing -- sentinel testing -- of high-risk populations was also set to start Monday.
"We're going to have to get better every day at testing," Parson said. "And we're going to have to do more testing."
Williams said the state has a daily testing capacity of about 8,000 to 9,000. The state had administered about 151,000 tests as of Sunday.
Parson has said increased testing will be important to creating confidence in workers and consumers, making it key to successfully getting the economy back on track.
Parson said he is optimistic about recent trends and Williams said the state has been averaging under 200 cases per day for the last two weeks. However, Parson cautioned that it's too early to think the fight against the novel coronavirus is over.
"As we get closer to the end of May we are still optimistic about the days and weeks ahead," Parson said. "However, I want to remind everyone that we must still be very cautious and proactive."
The number of COVID-19 cases statewide increased by 156 on Monday, with deaths increasing by 11 to top 600.