Family says car, heirlooms stolen overnight during stop in Columbia
COLUMBIA, Mo. (KMIZ)
A family moving across the country said they became victims of a vehicle and trailer theft at a Columbia Hotel early Sunday morning.
Madeline Kazantzis, along with her husband and two children, were staying the night at Drury Plaza Hotel on Interstate 70 Drive during a move from North Carolina to Colorado.
The family told ABC 17 News they woke up Sunday morning to their trailer, with most of their belongings, and one of their cars missing from the parking lot.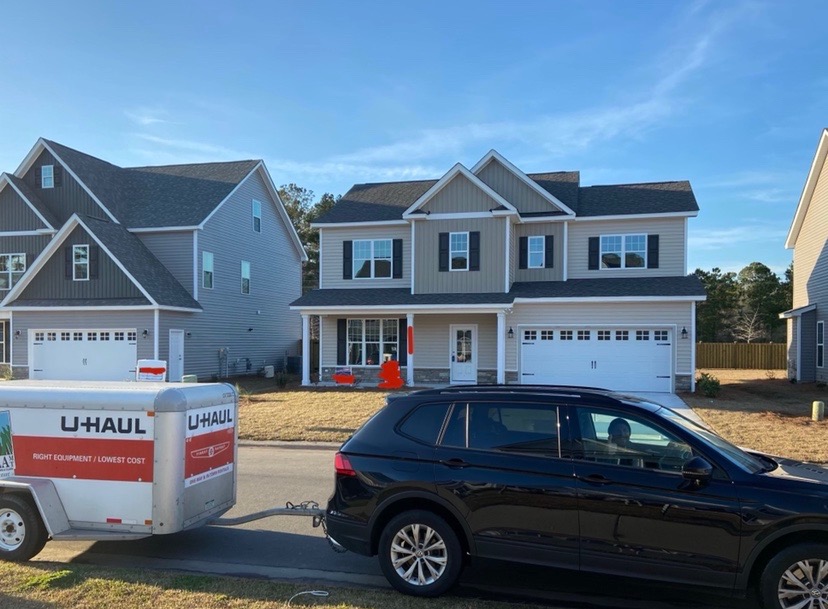 "I've been sobbing all day on and off trying to wrap my head around it," Kazantzis said.
The Columbia Police Department told ABC 17 News there is a police report about the stolen trailer from Sunday morning. The department did not immediately provide any other details about the incident.
Kazantzis said she intentionally parked by a security camera as a precaution. She said the hotel allowed them to watch the footage which, she said, shows her car being taken.
A Drury Inn representative denied a request for comment Sunday.
"We had put my car up against the curb and then my husband had parked so close to our U-Haul trailer that you couldn't even unlatch it or open the door," Kazantzis said. "We locked the cars, I had the keys with me in the hotel, and we have no idea how somebody was capable of doing what they did."
She described her car as a black 2018 Volkswagen Tiguan with North Carolina license plates.
Kazantzis said what hurts more than losing their valuable belongings were family heirlooms they had in the trailer.
"Wedding dress, hard drives, photographs, baby items, you know, children's first drawings, trophies, things you can't get back," Kazantzis said.
She said the family is working with CPD and the hotel to figure out exactly what happened.
"I just feel sick, sick to my stomach," Kazantzis said. "My son keeps asking about his bicycle that was on the trailer that he got for Christmas."