Traffic stop audio shows former Columbia police chief felt 'targeted'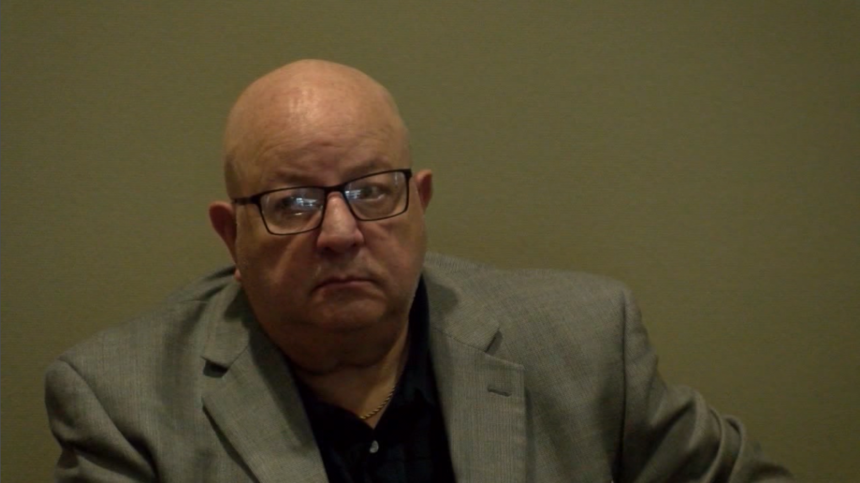 COLUMBIA, Mo. (KMIZ)
Body camera and dashboard camera video suggest former Columbia police chief Ken Burton felt targeted by Mayor Brian Treece and the Columbia Police Department before his DWI arrest.
Burton was pulled over May 2 on suspicion of drunken driving. According to the report from his arrest, a breathalyzer test showed his blood-alcohol level was 0.143. The legal limit to drive is 0.08.
ABC 17 News obtained dashcam and body camera video from the traffic stop via an open records request. In the video, Burton makes comments including one about having a target on his back.
"I figure I've had a big target on my back for a while. Politics I guess. Yeah, take my advice. Lieutenant, captain, somewhere along in there. That's where you stop. After that, you piss too many people off," Burton said.
In an email response to questions from ABC 17 News, Mayor Brian Treece said "I'm sure he is embarrassed by this incident and ready to move forward. We wish him the best."
ABC 17 News did not contact Burton for this story. A member of Burton's family told a reporter to refrain from seeking comment from him for future stories during reporting soon after the DWI arrest.
Dashboard camera video shows officer Shane Mosby beginning to follow Burton's Jeep at the intersection of Providence Road and Locust Street.
The report lists several reasons for the stop. It first points out that Burton's Jeep was sitting over the painted stop line at the intersection of Providence and Locust. Burton then turned right onto Providence and went into the passing lane.
Later, when Burton was driving on Broadway, he drifted to the right side of the lane and then the left side of the lane, briefly touching the yellow line, according to the report. Mosby then wrote that it appeared Burton's Jeep came to a stop, blocking a portion of the crosswalk.
Mosby then pulled Burton over on McBaine Avenue.
Body camera footage during the stop shows Mosby administering field sobriety tests after pulling Burton over. Mosby first has Burton do a horizontal gaze test.
The report says that Burton's eyes tracked equally and that his pupils were equal sizes. However, officers said he had watery, bloodshot eyes.
After performing the test Mosby asks Burton if he wants to take a breathalyzer test. Burton replies by asking what the alternative would be.
"I go off my observations," Mosby said.
"Yeah. What are your observations, out of curiosity?" Burton said.
"The driving behavior and then the (horizontal gaze test). Bloodshot, watery eyes. Moderate odor of intoxicants," Mosby said.
"All the textbook stuff, yeah," Burton said.
Burton then performed a walk and turn test. According to the report, Burton showed several signs of being intoxicated, including losing his balance while walking and using his arms for balance.
Burton eventually agreed to the breathalyzer test.
He later pleaded guilty to excessive blood alcohol content in December and was ordered to pay a $500 fine.
The prosecutor's office would not comment on Burton's case. However, the prosecutor's office said that unless there are aggravating circumstances associated with the case, such as a traffic crash, the offer to amend to the charge to excessive blood alcohol is common.
"A DWI requires that somebody operate a vehicle while in an intoxicated condition, where a BAC does not," said Bogdan Susan, a lawyer with the Columbia firm Holder Susan Slusher. "A BAC only requires that somebody was driving a vehicle and that they were tested and their BAC was over 0.08," Susan said.
He said officers are trained to look for different signs of intoxication.
"If an officer pulls someone over and notices right away that they smell like alcohol, they can't talk normally, they stumble out of their vehicle, they can't perform simple sobriety tests," Susan said.
He said prosecutors will look at field tests and blood alcohol content because everyone performs differently during physical tests and has a different alcohol tolerance.
Excessive BAC and DWI charges each carry the same potential criminal penalties.