Lab director: Missouri prepared for increase in COVID-19 cases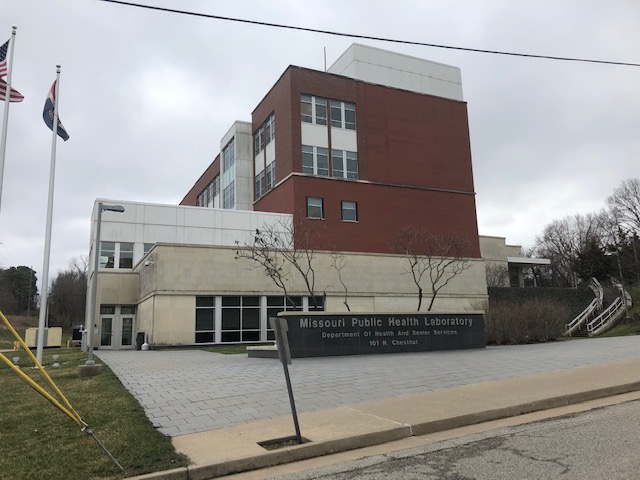 JEFFERSON CITY, Mo. (KMIZ)
Employees at the Missouri Public Health Laboratory have been testing for cases of COVID-19.
Lab Director Bill Whitmar said, so far, the lab has tested around 60 cases of the virus. Before they were able to test at that lab, they sent 9 cases to the CDC to be tested.
Currently, the lab is the only place in the state that tests for cases of the virus, but that could soon change.
"I'm aware of other private commercial labs building up this ability to do that," Whitmar said.
The state laboratory makes collection kits and distributes them to health care providers at hospitals and health departments around the state. These kits are used to collect samples from patients who may have the virus.
"So as the patient is being examined by a physician, they have a swab that goes into the nose and one that goes into the throat," Whitmar said.
Those swabs go into tubes that go inside a box, or collection kit, that is then sent to the lab to be tested.
"The test kits are what we use to test the specimens that come from the collection kits," he said.
The state's lab currently has one testing kit. That kit could originally test samples from around 800 patients. Nose swabs and throat swabs had to be tested separately.
The Food and Drug Administration lifted a restriction, allowing both swabs to be combined for one test.
"Instead of giving, perhaps, getting as many as 800 patients out of one test kit, now we can get almost double out of that test kit," Whitmar said.
He said there has been a shortage of testing kits around the country.
"We do have additional kits on order from CDC. We get them free, but they are back-ordered at this particular time," he said.
Whitmar said the CDC has promised to produce 2,300 more testing kits for public health laboratories. Those will be made available within two to three weeks.
He said testing the people who meet the criteria for high levels of concern saves supplies and keeps testing manageable. Whitmar said the lab is currently averaging between eight and 10 tests each day.
"Do I expect the trend to go up a little bit? Yes," he said.
Whitmar said if it does, and the number of people getting tested for the virus significantly increases, the laboratory, which is part of a laboratory response network, is prepared.
"We have been prepared for something like this since 1999 which is when the LRN was established," he said. "We went through the Anthrax attacks when hundreds and hundreds and hundreds of specimens came through our laboratory. Where people worked 18-hour days for months on end with antiquated, now, techniques and equipment."
Whitmar said with modern technology laboratory employees are able to test cases more quickly and accurately than ever before. He also said because the lab is smaller than labs in other states, they often train staff and rotate staff to help manage the workload.
Whitmar said Missouri residents need to take the virus seriously, even though there have not been a high number of cases in the state. He said this virus is different because people have not been previously exposed to it, meaning they can become more ill than they would with something like the flu.