"Grueling winter" means crews are playing catch-up with potholes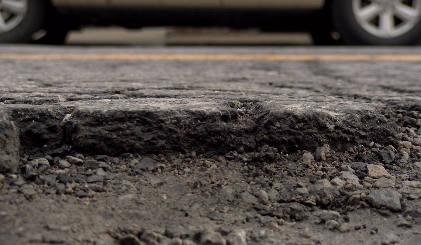 COLUMBIA, Mo. (KMIZ)
Crews with the Missouri Department of Transportation and Columbia Public Works have been working all winter to fill potholes and perform regular winter maintenance.
Adam Pulley with MoDOT said this winter has been especially difficult with the temperatures and snow almost every week. Crews typically do things like drainage work or brush cutting.
"The repetitive storms that we've had this winter have kind of minimized our ability to do that sort of work," Pulley said.
Potholes are one thing crews always work to fix in the winter months. Crews with Columbia Public Works fill potholes when roads are not wet or below freezing.
"We are absolutely aware that potholes have formed due to grueling winter
precipitation and rising/falling temperatures on City and State-maintained
Columbia roadways and we are proactively working to make repairs," said Barry Dalton with Columbia Public Works.
Pulley said this winter has been different from winters in the past because it has been warmer than normal.
"You have that freeze-thaw cycle and that's kind of what creates all these potholes and leads to more creation of potholes," he said.
Pulley said when moisture gets into the pavement and freezes and melts that leads to potholes.
On top of the freeze-thaw cycle, the amount of snowfall events have also hindered crews' ability to do maintenance.
"If it's snowing or there's ice typically we have all of our maintenance crews on 12-hour shifts working to get the roads cleared of that winter weather," he said.
Pulley said the work in the winter to fill potholes sort of acts as a place-holder.
"We use a cold-mix for those potholes that are meant to basically patch it until spring when we can actually get in with the hot-mix asphalt," he said.
Crews with MoDOT will be in the Columbia area Thursday and Friday working to fill potholes while they have a break from the weather.
Drivers can report potholes for MoDOT and city-maintained roads.
Here is the link to report potholes on MoDOT roads: https://www.modot.org/contact-us
Potholes on city roads can be reported by emailing pubw@como.gov or calling the city at 573-874-CITY (2489).
Dalton said the city typically tries to respond to reports within 24 hours but no longer than one to three business days.