State committee monitoring case of Columbia psychologist charged with sodomy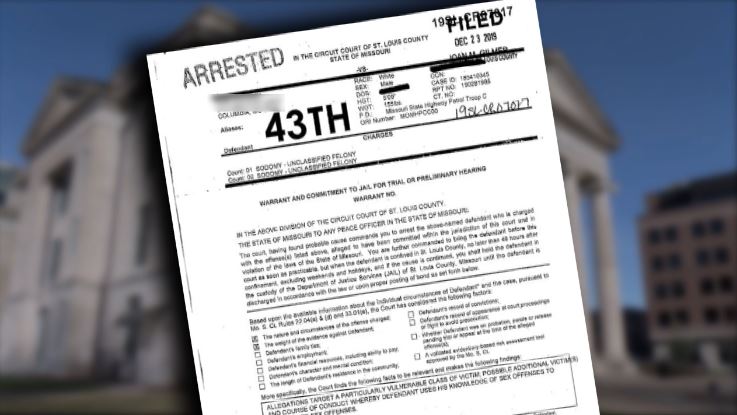 Although Columbia psychologist Kurt Bumby is facing charges of sexual abuse, he still has his professional license to practice psychology.
The Missouri Department of Commerce and Insurance is responsible for the licensing of psychologists.
Lori Croy, the director of communications at the department, said the State Committee of Psychologists is monitoring the case.
"The State Committee of Psychologists is aware of Dr. Bumby's criminal matter pending in St. Louis County, Missouri. The Committee will continue to monitor the matter and take whatever action is deemed appropriate pursuant to its statutory authority in sections 337.020-337.0093 RSMo."

Lori Croy
Missouri law states that there are several reasons a psychologist's license could be revoked or suspended. One of the grounds for revocation is if "the person has been finally adjudicated and found guilty, or entered a plea of guilty or nolo contendere, in a criminal prosecution under the laws of any state or of the United States..." for any crime that is could impact a psychologist's duties.
Bumby is charged with two counts of statutory sodomy in Boone County and two counts of sodomy in St. Louis County. He has not entered any pleas for the charges.
Bumby previously was the director of the Center for Sex Offender Management at the Center for Effective Public Police. He left that position on Jan. 1, 2019.
Bumby also was a member of the Association for the Treatment of Sexual Abusers. The board of directors suspended his membership.
ABC 17 News spoke with the defense attorney representing Bumby, Joel Schwartz.
"We will be dealing with this in the appropriate form, and that is in the courtroom," Shwartz said.
A criminal setting for the charges in St. Louis County is set for Jan. 16, 2020.