MSHP warns of 'snow mattresses' and 'fenderbergs' after winter weather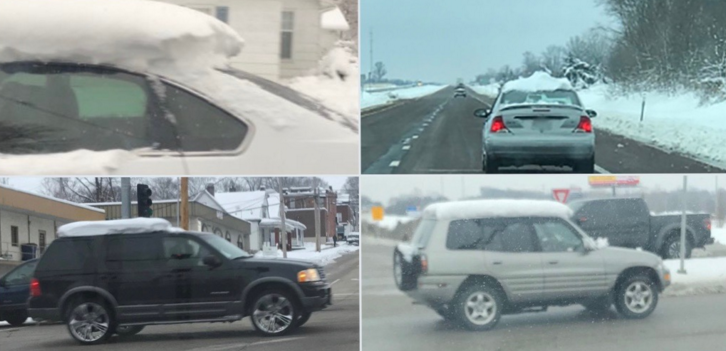 COLUMBIA, Mo. (KMIZ)
While driving during a winter storm can be extremely dangerous, more dangers lurk when it starts to warm up, according to authorities.
Sgt. Scott White with the Missouri State Highway Patrol said drivers should look out for "snow mattresses" and "fenderbergs."
"In bad weather a lot of times people understand they have to clear of their windshields," White said. "But they forget about what's underneath and on top of their car."
"Snow mattresses" usually occur on top of SUVs and larger cars. The snow stack on top of the car and then blows off into the road.
"Fenderbergs" are chunks of ice that get caught in the wheel wells or underneath a vehicle.
"Those tend to fall out a lot of times in the middle of the roadway and they can pose a danger to other motorist," White said.
While there are no laws requiring drivers to clear off the top or bottom of their cars, White said drivers could face civil liability if an object from their vehicle causes damages or causes a crash.
"Drivers have to remember they are responsible for anything that would happen to fall off their vehicle and cause a hazard to other motorists," White said.
White encouraged drivers to stay aware of these issues well after a snow storm.
"If you spot a vehicle that has a bunch of snow or ice on top or maybe a bunch of ice under the wheel wells definitely increase those following distances," White said. "You never can predict when those items or big piece is going to fly off and hit your vehicle, it may cause a danger to you."
White said they have not responded to any incidents involving "snow mattresses" or "fenderbergs" this year.