MoDOT approves three Mid-Missouri road projects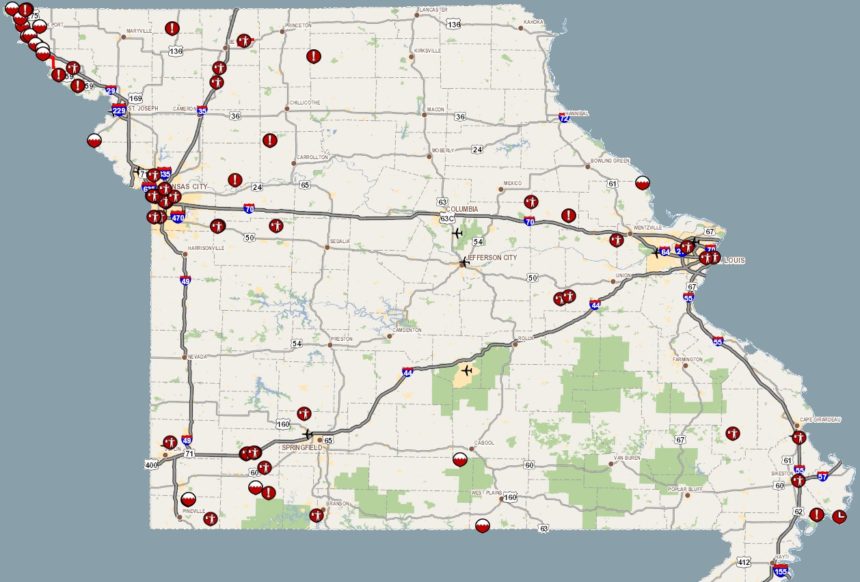 COLUMBIA, Mo. (KMIZ)
The Missouri Department of Transportation awarded bids to a pair of construction companies for projects in three Mid-Missouri counties.
A new multi-million dollar interchange on Highway 54 near the Lake of the Ozarks was among the projects approved. The construction will replace the current interchange between Kingdom City and Camdenton.
According to the state department, Emery Sapp and Sons was given a bid of $9.7 million for the work. The project includes the construction of two new bridges, three roundabouts and paving to combine two intersections.
Work is scheduled to start in 2020. According to a MoDOT news release, the project could take up to two years to complete.
MoDOT also approved a pair of bridge replacement projects. According to MoDOT, both bridges were part of Gov. Parson's plan to replace aging infrastructure around the state.
Emery Sapp and Sons was approved to replace the Route D bridge over Interstate 70 in Callaway County. The project is expected to cost $1.5 million.
According to MoDOT, the bridge is about 56 years old. A start date has not been announced.
Gene Haille Excavating was awarded a bid to replace a bridge and a bridge deck on Moniteau County Route CC. The contractor submitted a low bid of $849,329.
The construction crew will replace the bridge over Medlen Creek north of Route C. Crews are also scheduled to replace the bridge deck Burris Fork north of Watson Road. MoDOT said the bridges were built in 1967.
MoDOT said both bridges will be closed during the work, but the projects won't start at the same time. A start date has not been set in Moniteau County bridge replacements.