Callaway County woman charged with mother's murder
The Callaway County Prosecuting Attorney charged Lola Crews, 62, with first-degree murder and armed criminal action in her mother's death.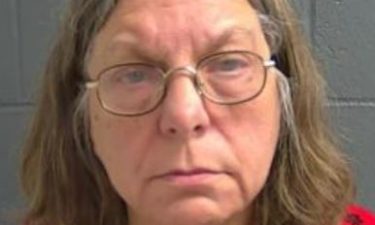 Just after 12 p.m. on Friday, police were called to the 8300 block of Broadway Street outside of New Bloomfield for a wellness check.
Upon arrival, deputies with the Callaway County Sheriff's Office spoke with Crews, who admitted to killing her mother, 80-year-old Frances Keel.
According to the probable cause statement, Crews admitted to stabbing her mother multiple times. Upon further investigation, authorities recovered a blade next to the kitchen sink.
During an interview with law enforcement, Crews admitted to attempting to kill her mother multiple times unsuccessfully before ultimately using the knife.
According to the probable cause statement, authorities believed Crews was in some sort of mental crisis during the interview. Crews' son told officers Crews had been diagnosed with schizophrenia for the last 40 years, but has had issues with her medication over the last six months.
The Callaway County sheriff said in a news release there is no threat to the community.
Stay with ABC 17 News for more information on this developing story.