WEATHER ALERT DAY UPDATE: Another cold night ahead following Monday snow
Snow moving out of mid-Missouri
Light to moderate snow totaled an inch or less across mid-Missouri but because of the bitter cold weather the past several days, it wreaked havoc on roadways. Snowfall is ending for all by sundown and cold temperatures will take over tonight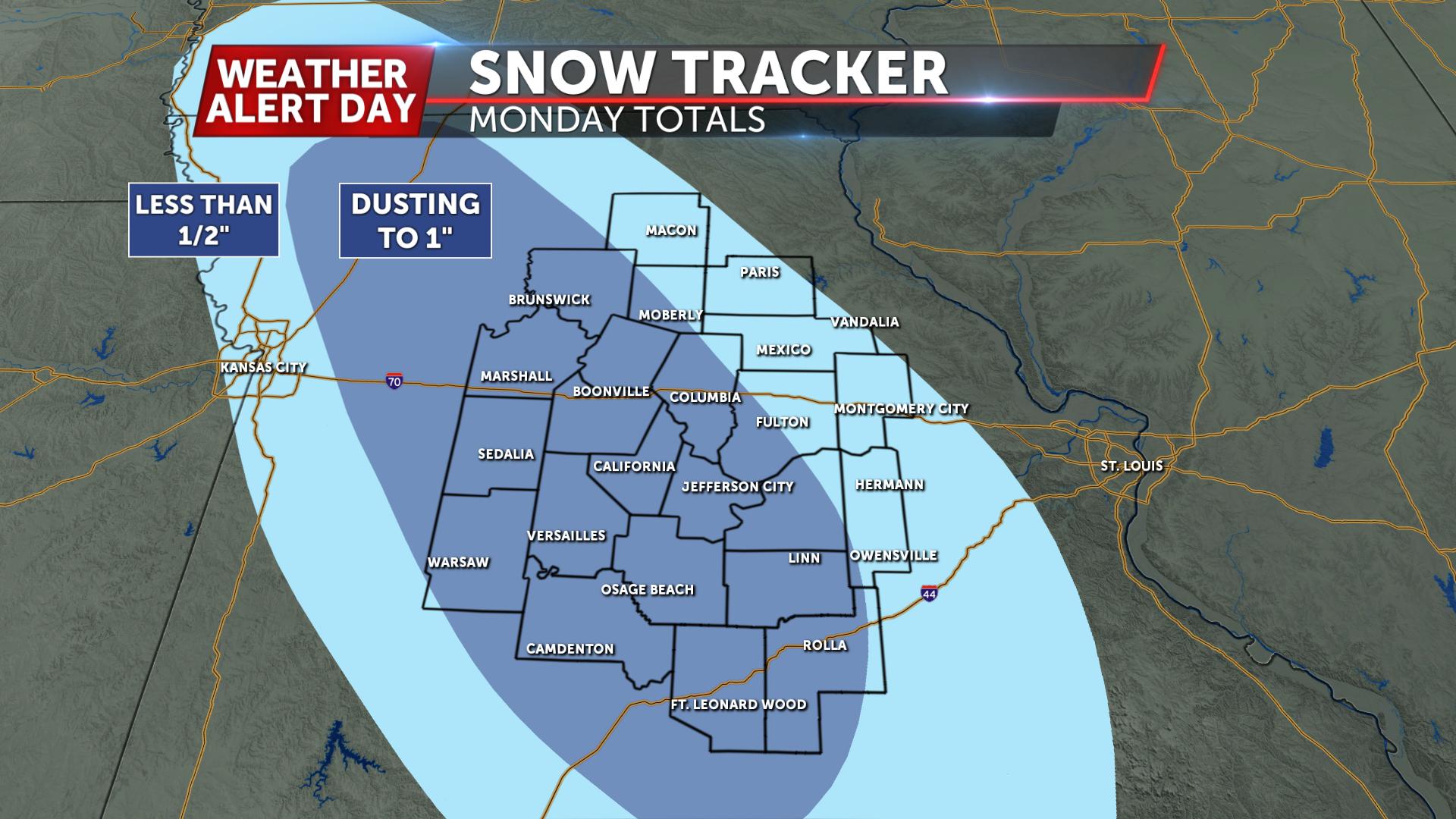 Temperatures will fall into the low teens with wind chills in the single digits. One last cold morning before things warm up on Tuesday.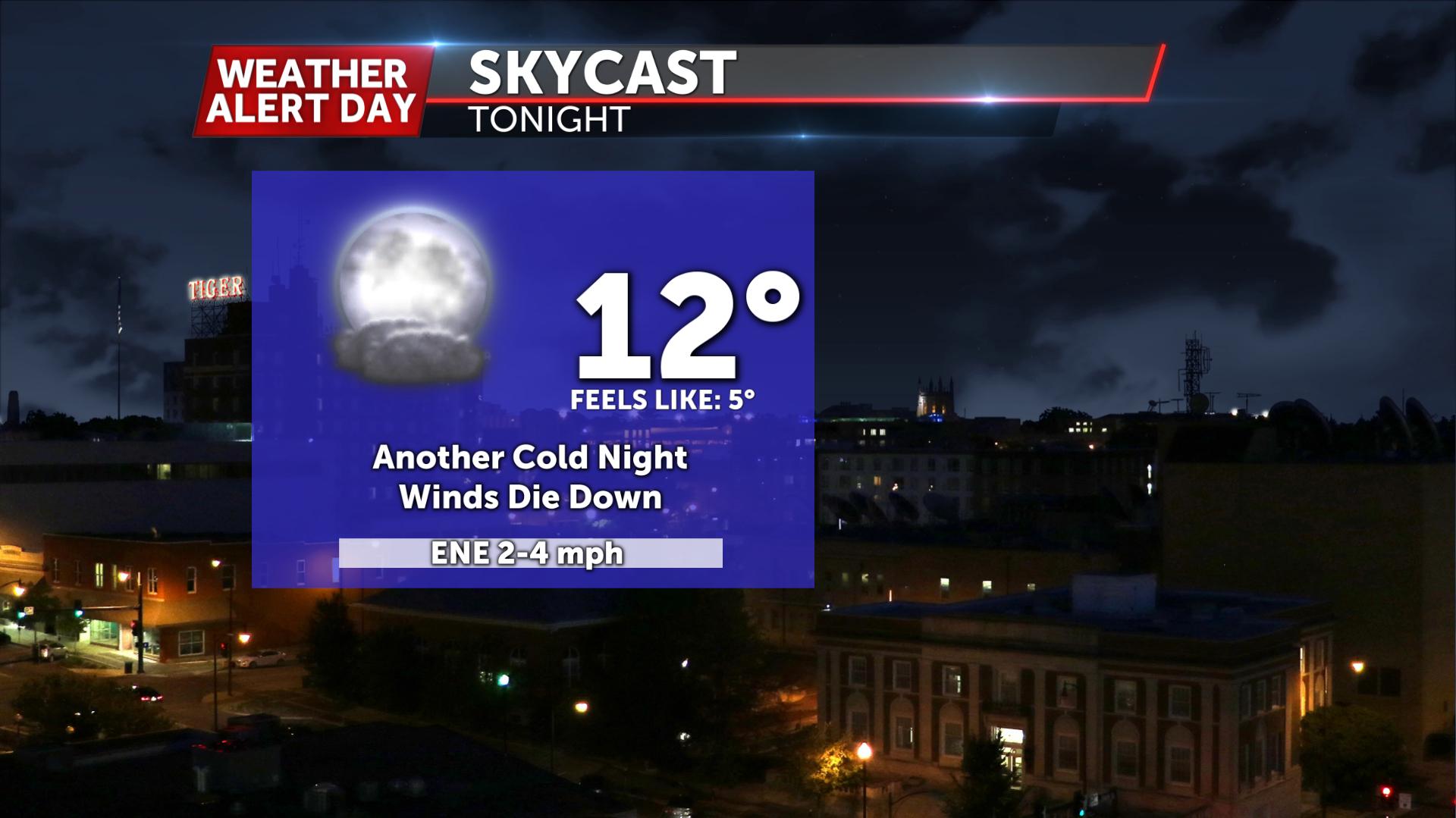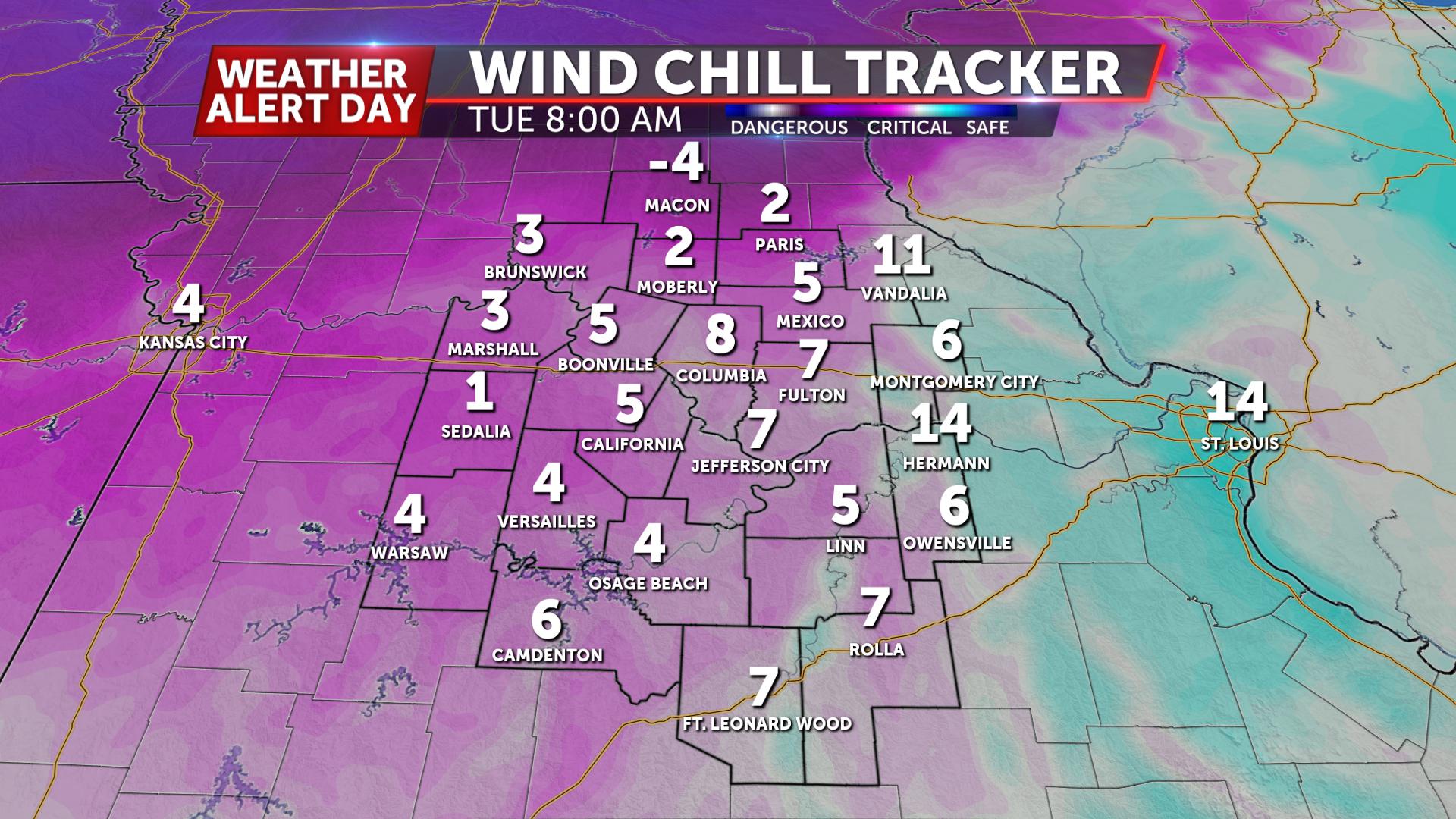 Side roads will still be a little tricky by the morning hours, but for the most part, thanks to sunshine this evening, we should start to see main roads improve for the morning commute.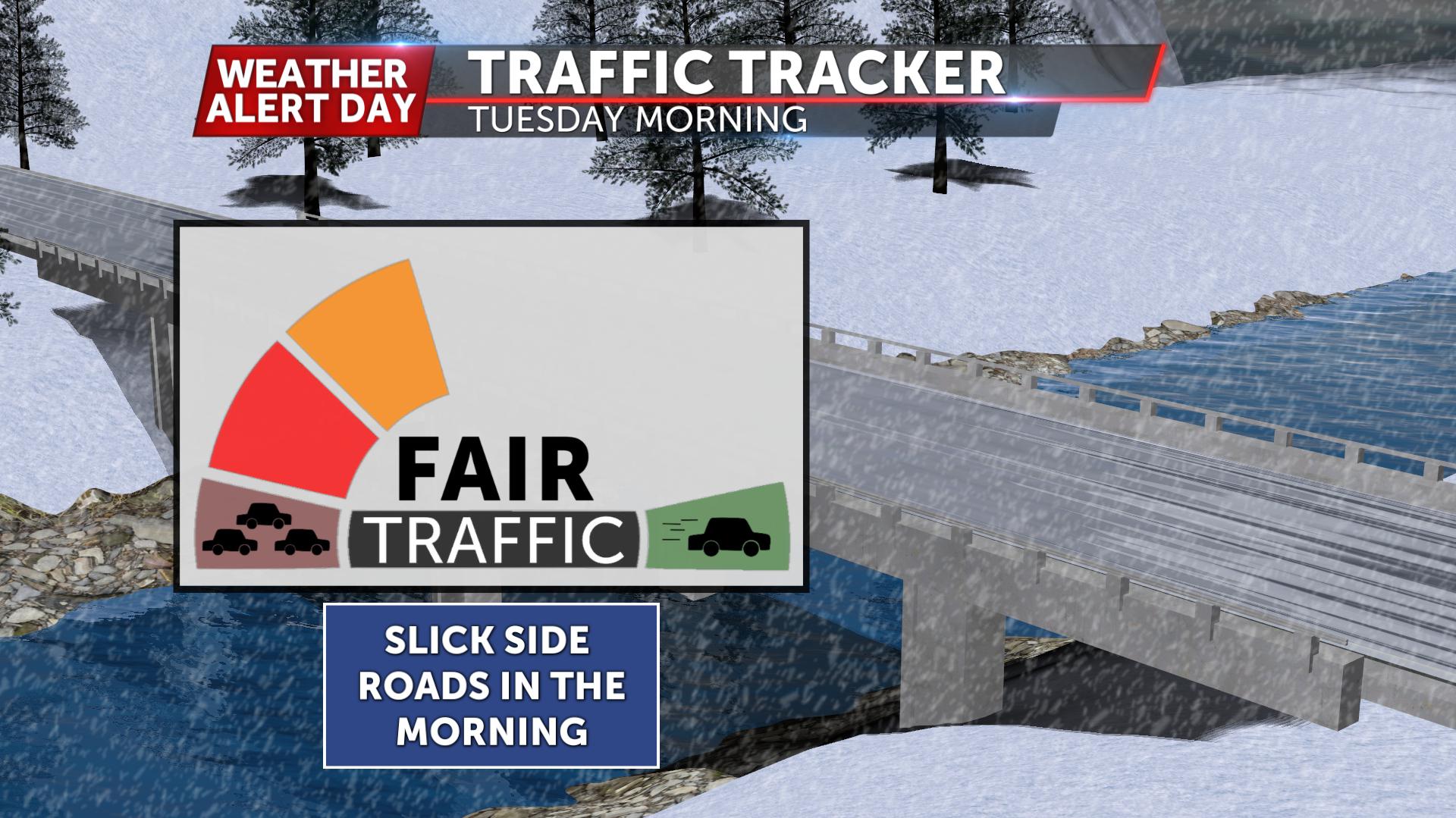 After several days of frigid temperatures, we're expected to see above freezing temperatures Tuesday, with quickly improving conditions across the viewing area.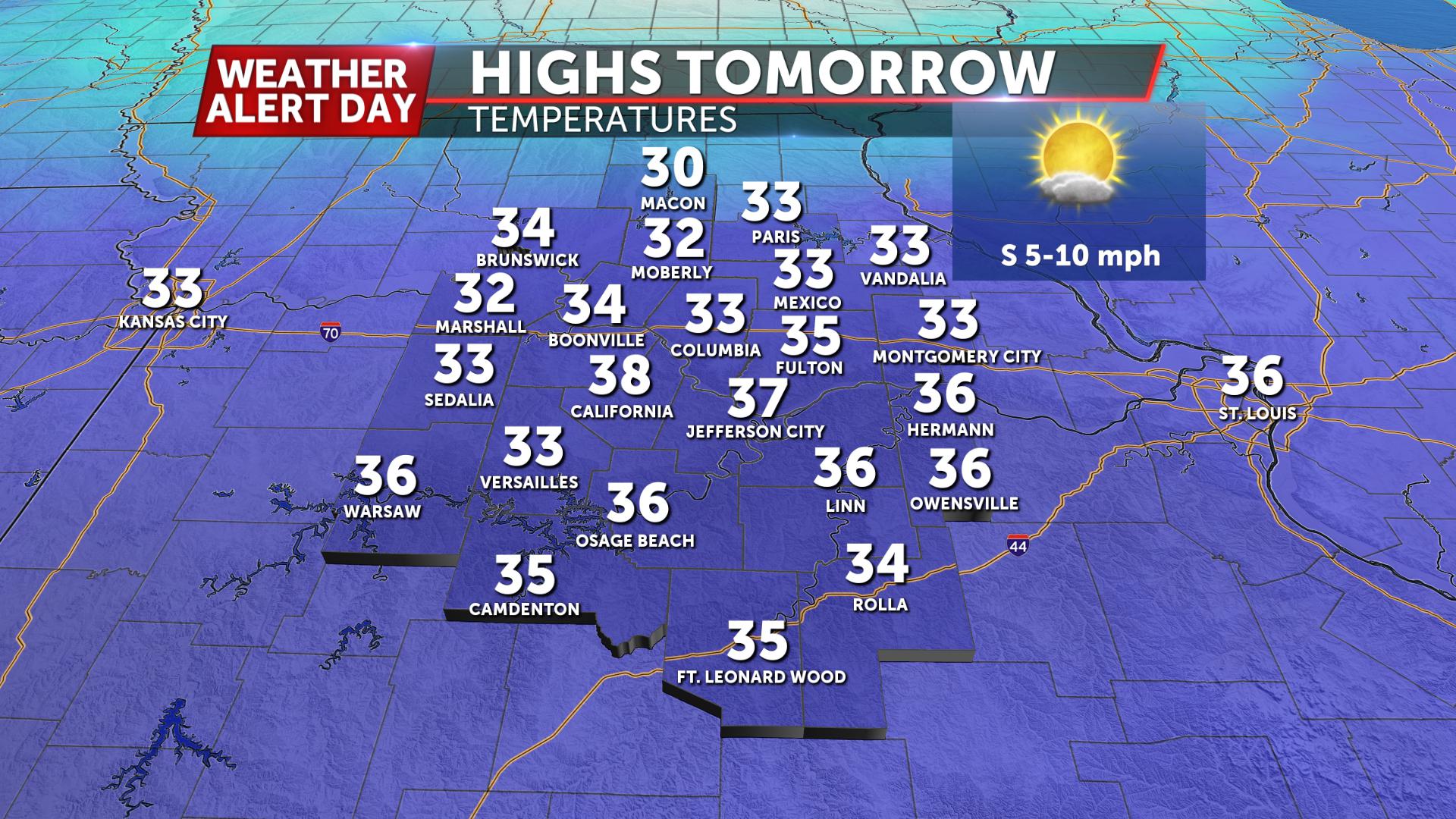 Another late-week storm?
We're also tracking yet ANOTHER late-week storm system. Everything from heavy rain, to snow are all possible. We'll be keeping a close eye on these trends over the next several days.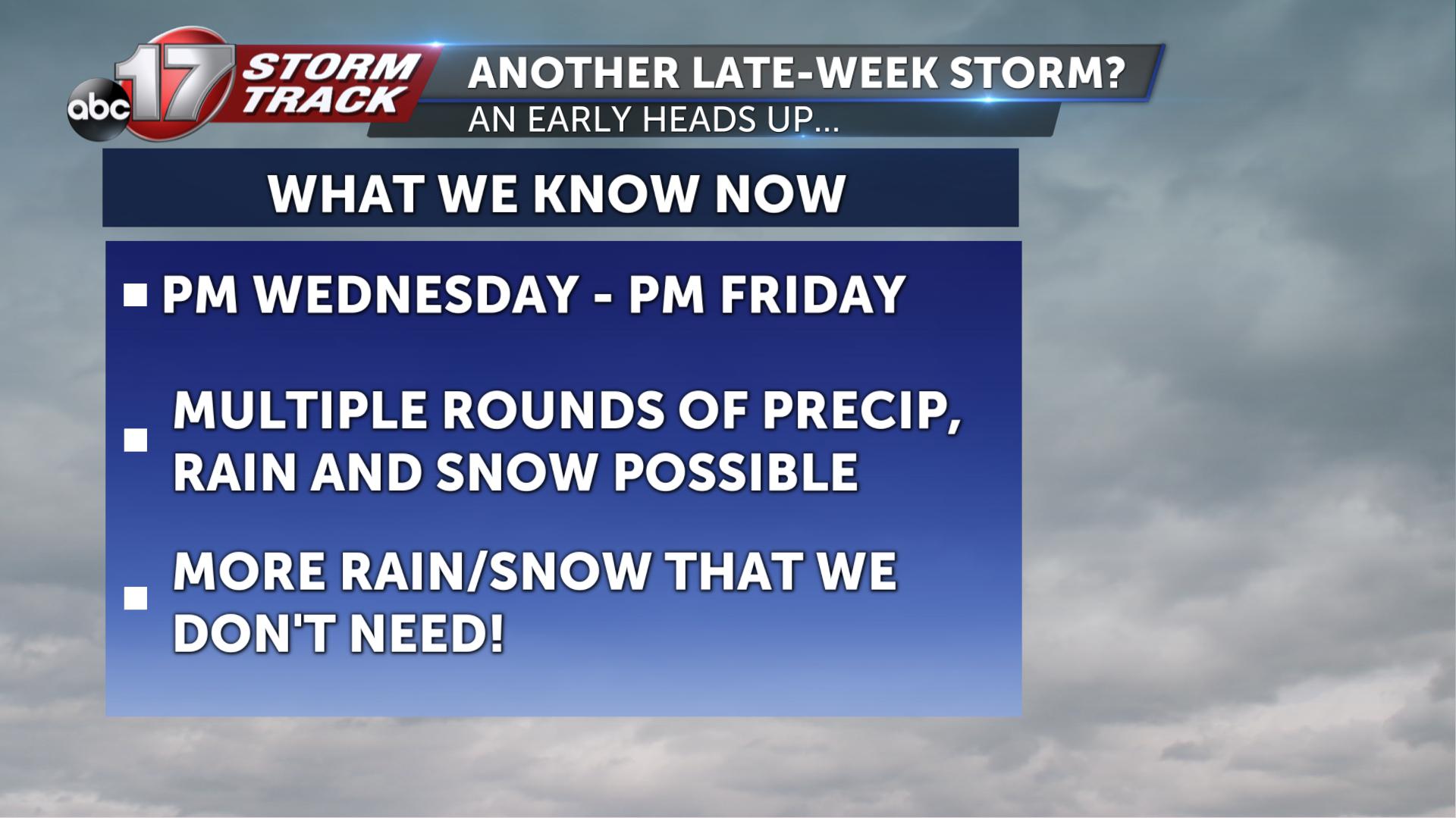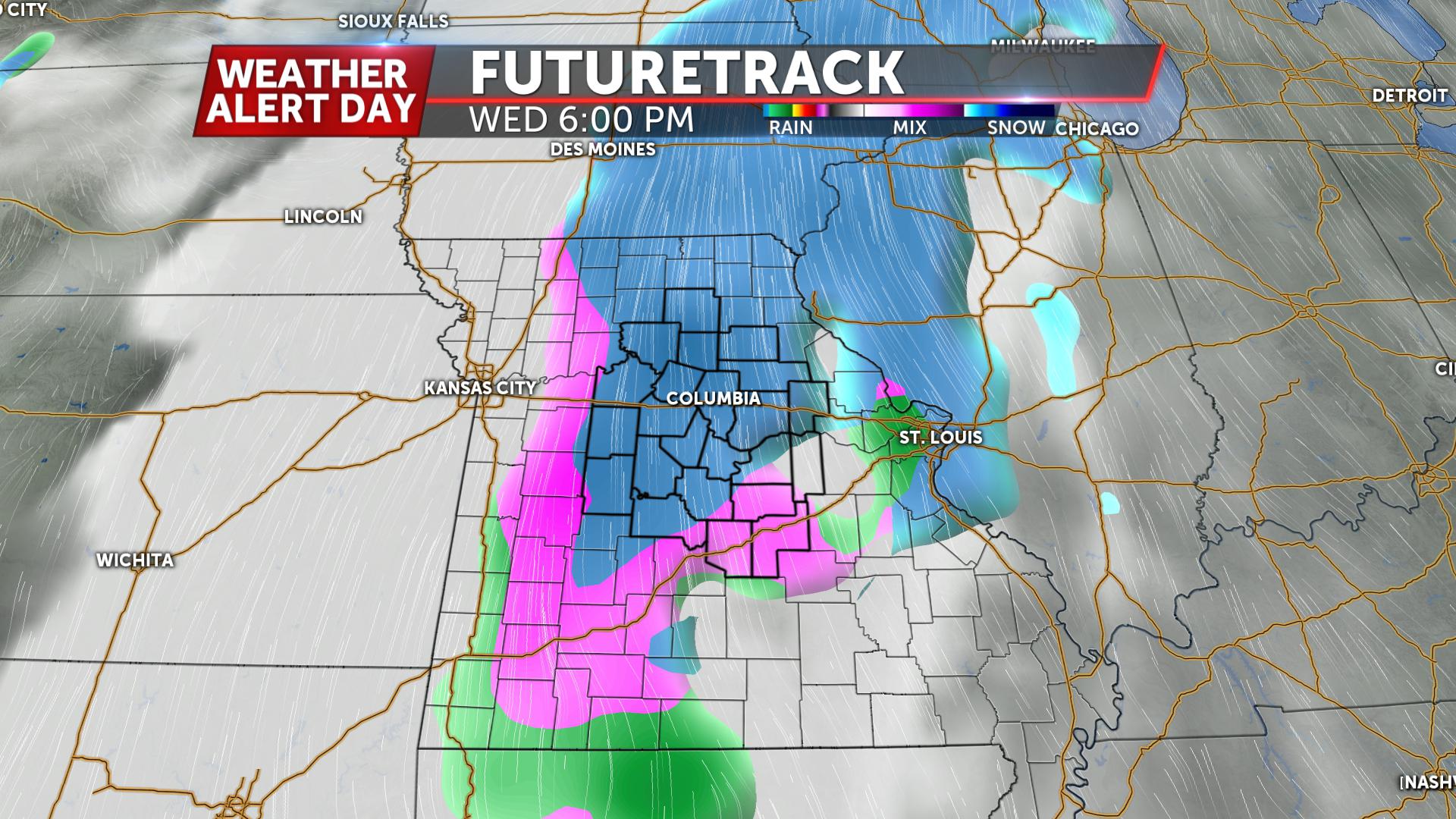 Stay with ABC 17 as we continue to track another winter storm to close out the week.