Candidates file for August primary election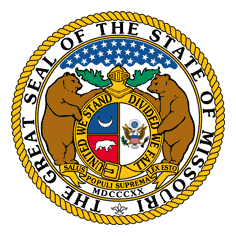 JEFFERSON CITY, Mo. (KMIZ)
Candidates for statewide and local elections filed on Tuesday for the August primary. It was the first day candidates were allowed to file.
Several candidates are running for governor. The secretary of state website shows incumbent governor Mike Parson filed, as well as current state auditor Nicole Galloway.
Around Mid-Missouri, county commissioner seats in Boone, Cole and Callaway counties are contested.
Boone County Southern District Commissioner Fred Parry, a Republican incumbent, filed on Tuesday. Democrat Justin Aldred also filed for the same seat.
Noticeably absent from filing was Boone County Assessor Tom Schauwecker, who said when he was sworn in for his current term in 2017 that he would not seek re-election after more than 30 years in office. His term will end Sept. 1, 2021.
In Cole County, Western District and Eastern District commission seats are contested. Gary Bemboom and Harry Otto both filed for the Western District seat, as well as Jeff Hoelscher and Rick Mihalevich who filed for the Eastern District Commission seat.
Eastern and Western District commission seats are being contested in Callaway County. Incumbent Roger Fischer and Will Schackelford filed for western commissioner, as well as incumbent Randy Kleindienst and Danny Horstman filed for the eastern commission seat.
The Missouri Primary Election is set for Aug. 4. The last day to register to vote for the election is July 8. Candidates can file for the election until March 31.
You can view a full list of Mid-Missouri and statewide candidates below.
Mid-Missouri August Primary Election Candidates
Boone County
Associate Commissioner District I: Fred Parry (R), Justin Aldred (D)
Associate Commissioner District II: Janet Thompson (D)
Sheriff: Dwayne Carey (D)
Assessor: Kenny Mohr (D)
Treasurer: Tom Darrough (D)
Public Administrator: Sonja Boone (D)
Cole County
Western Commissioner: Gary Bemboom (R), Harry Otto (R)
Eastern Commissioner: Jeff Hoelscher (R), Rick Mihalevich (R)
Assessor: Chris Estes (R), Jonathan Meyers (R), Rick Prather (R)
Public Administrator: Ralph Jobe (R)
Treasurer: Eric Peters (R)
Associate Judge Division 5: Todd Smith (R), Brian Stumpe (R), Matt Willis (R)
Sheriff: John Wheeler (R)
Callaway County
Public Administrator: Karen Dighallen (R)
Sheriff: Clay Chism (R)
Treasurer: Debbie Zerr (R)
Assessor: Jody Paschall (R)
Western Commissioner: Roger Fischer (R), Will Schackelford (R)
Eastern Commissioner: Randy Kleindienst (R), Donny Horstman (D)
Statewide August Primary Election Candidates
Governor:
Mike Parson - Republican
Raleigh Ritter - Republican
Jim Neely - Republican
Nicole Galloway - Democrat
Jimmie Matthews - Democrat
Antoin Johnson - Democrat
Rik Combs - Libertarian
Lieutenant Governor:
Arnie Dienoff - Republican
Mike Kehoe - Republican
Gregory Upchurch - Democrat
Bill Slantz - Libertarian
Secretary of State:
Jay Ashcroft - Republican
Yinka Faleti - Democrat
State Treasurer:
Scott Fitzpatrick - Republican
Vicki Englund - Democrat
Attorney General:
Eric Schmitt - Republican
Elad Gross - Democrat
Rich Finneran - Democrat
State Senate District 19:
Caleb Rowden - Republican
Judy Baker - Democrat
State Representative District 43:
State Representative District 44:
Cheri Toalson Reisch - Republican
Jacque Sample - Democrat
State Representative District 45:
State Representative District 46:
Martha Stevens - Democrat
State Representative District 47:
Chuck Basye - Republican
Adrian Plank - Democrat
State Representative District 48:
Tim Taylor - Republican
Donnie Baragary - Republican
State Representative District 49:
Travis Fitzwater - Republican
State Representative District 50:
Sara Walsh - Republican
Kari Chesney - Democrat
State Representative District 58:
Willard Haley - Republican
Timothy Faber - Republican
State Representative District 59: