WEATHER ALERT DAY: More storms possible tonight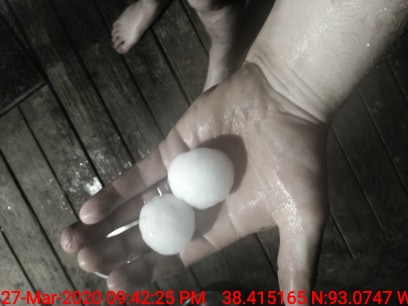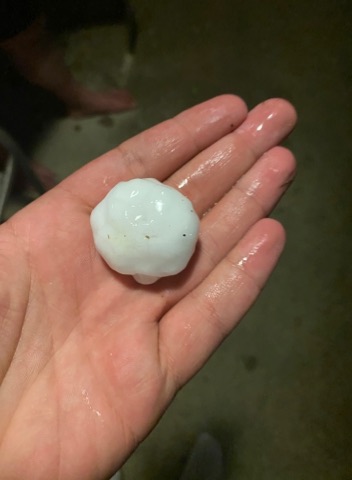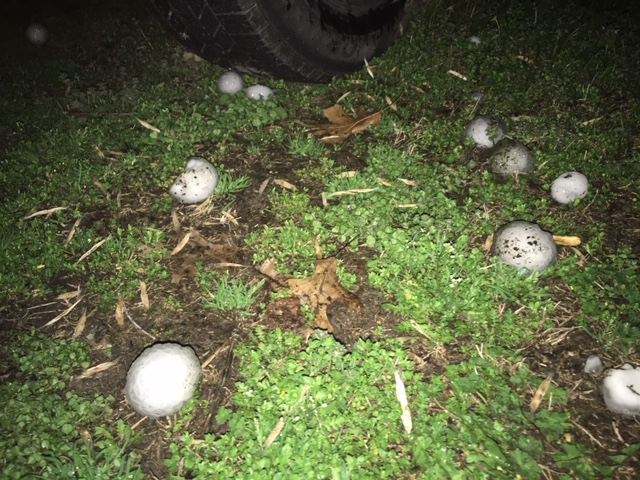 SYNOPSIS
A stalled frontal boundary along with the low-level jet will work together to bring storm chances back to the viewing area this evening. Warm, moist air has moved back into Mid-Missouri, allowing the atmosphere to once again destabilize enough to get more storms going.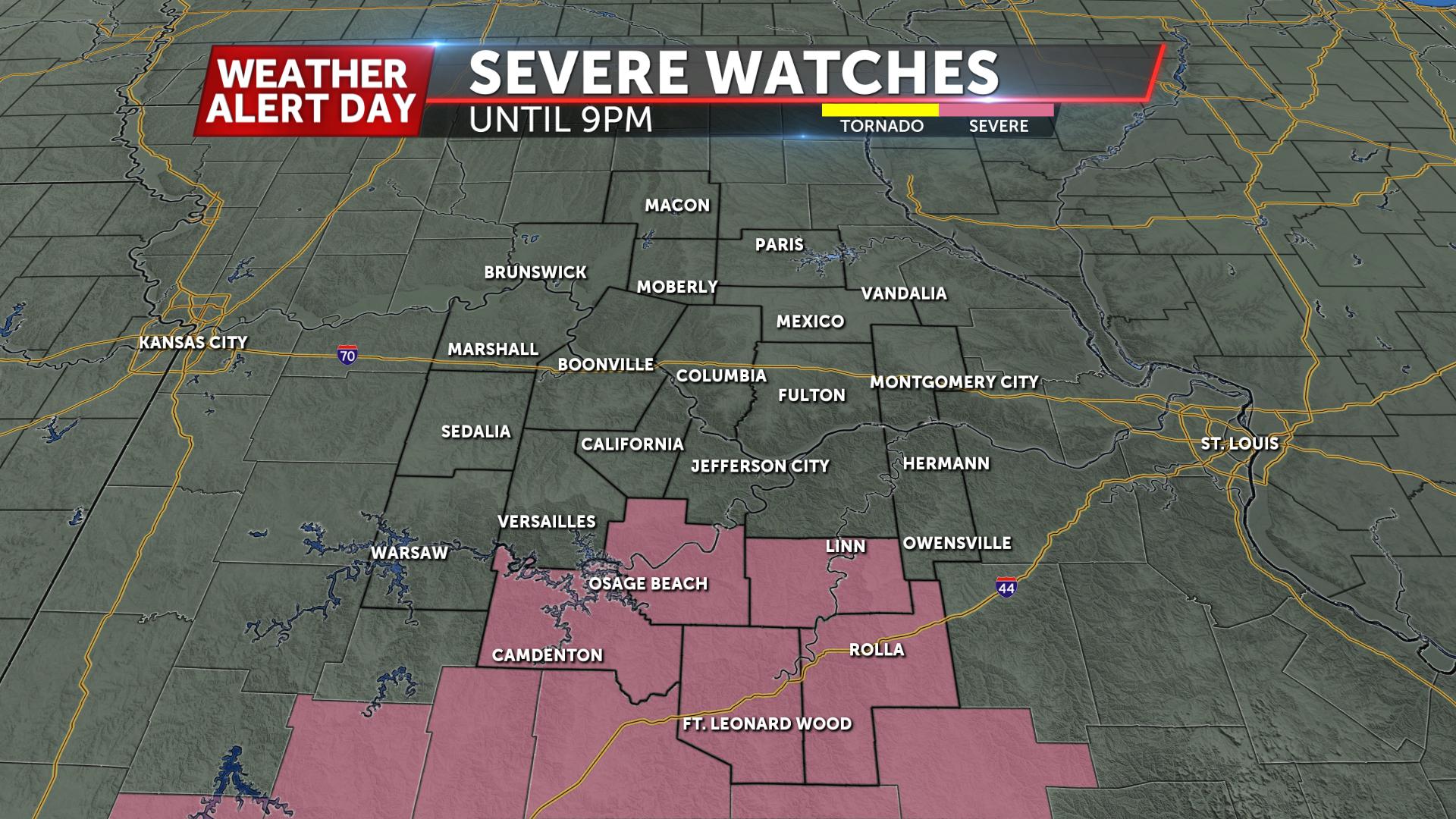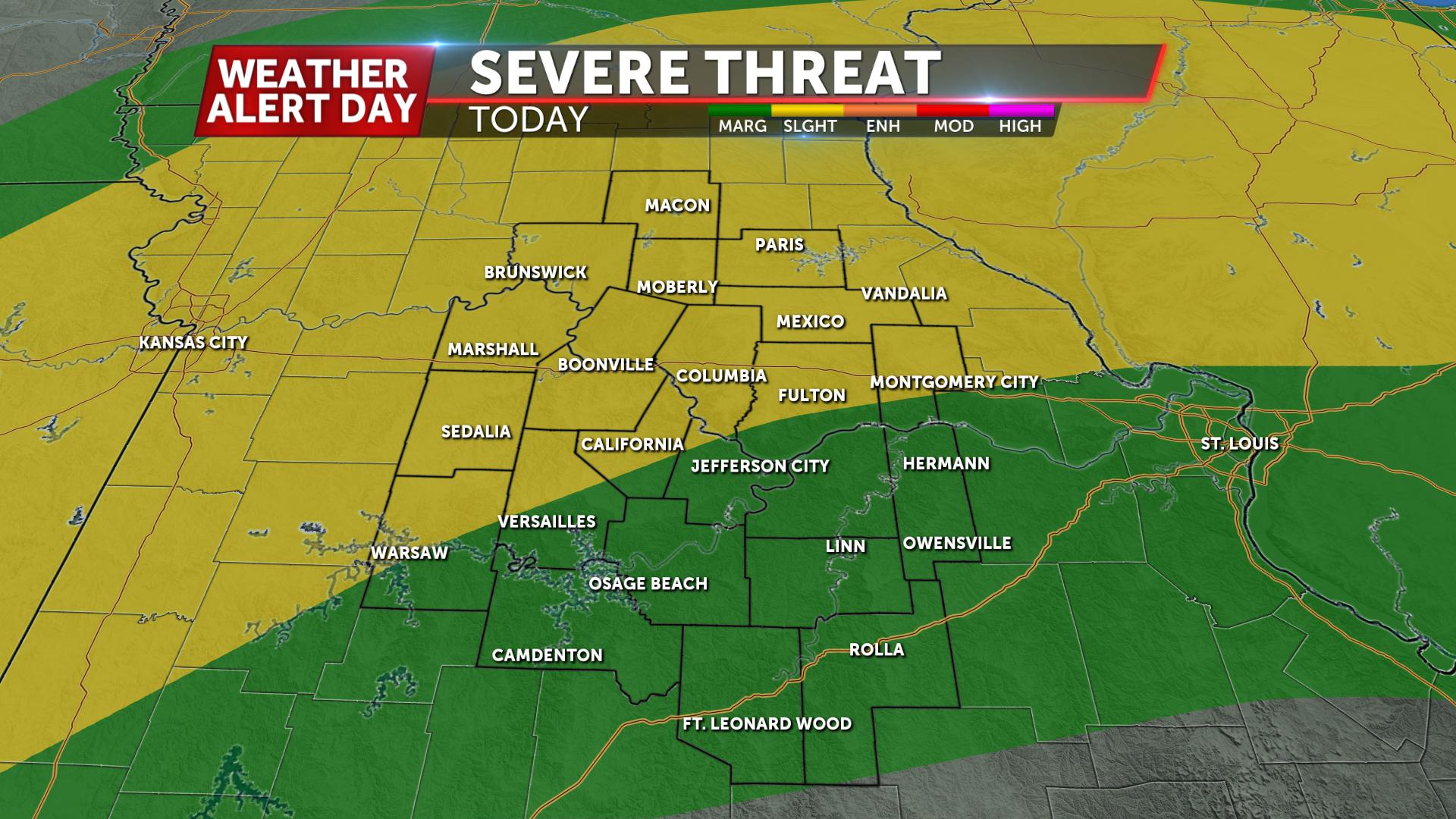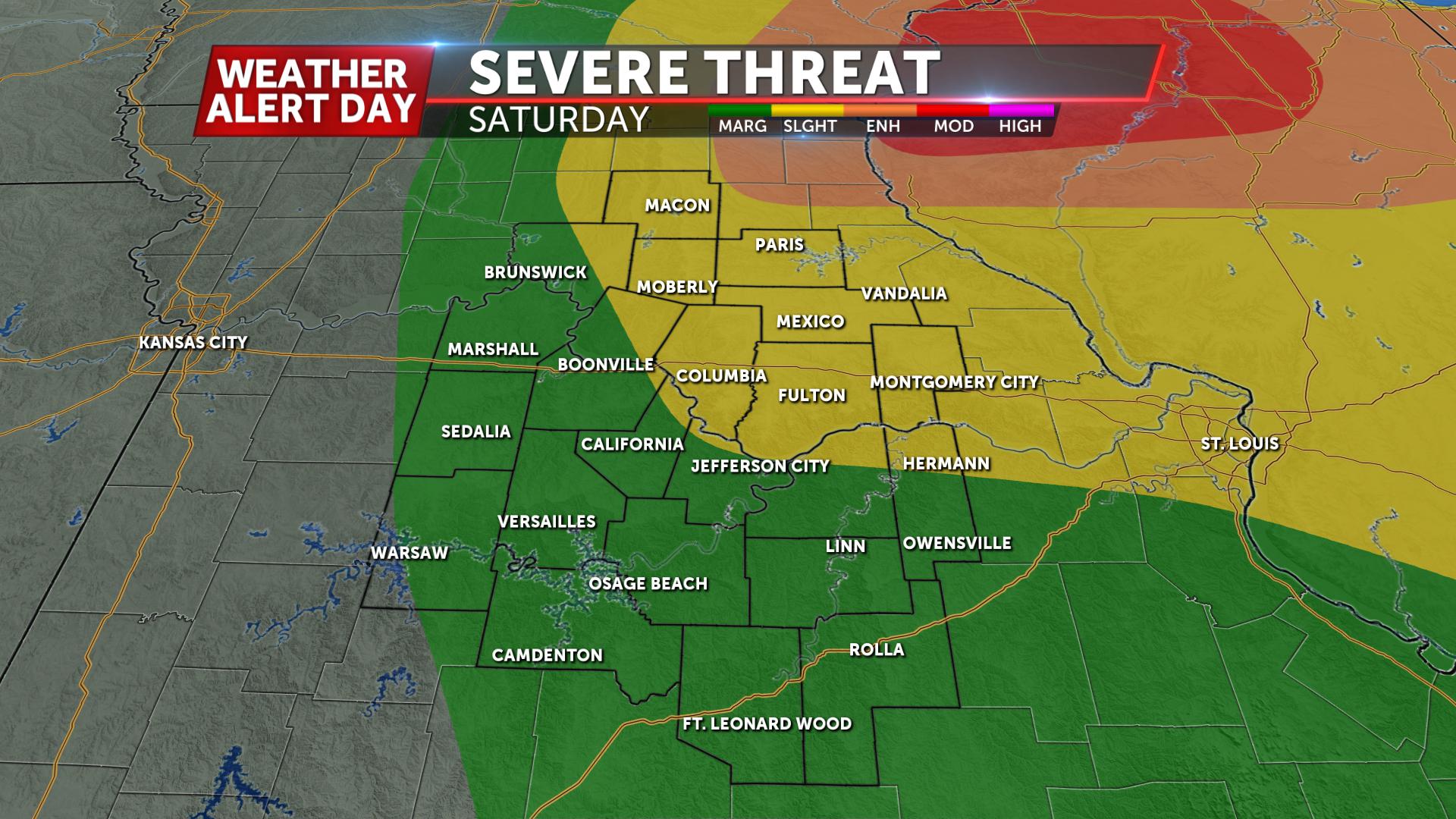 TIMING
Isolated to scattered storms will be hit and miss this evening, increasing in coverage overnight if we can get storms to continue to break through what we call the "cap," or an elevated layer of warm air above the surface of the atmosphere, keeping storms from forming.
On Saturday, we'll be looking at ongoing storms in the early morning with another brief break in the activity expected. As a cold front sweeps through, more storms could fire along that boundary early Saturday afternoon. The best chances of severe weather early Saturday will be to our north and east across northeast Missouri into central Illinois.
IMPACTS
Unlike Friday morning's round where hail was the biggest and really only concern, everything's on the table tonight. The biggest threat will again be hail, but damaging wind gusts and an isolated tornado are all possible.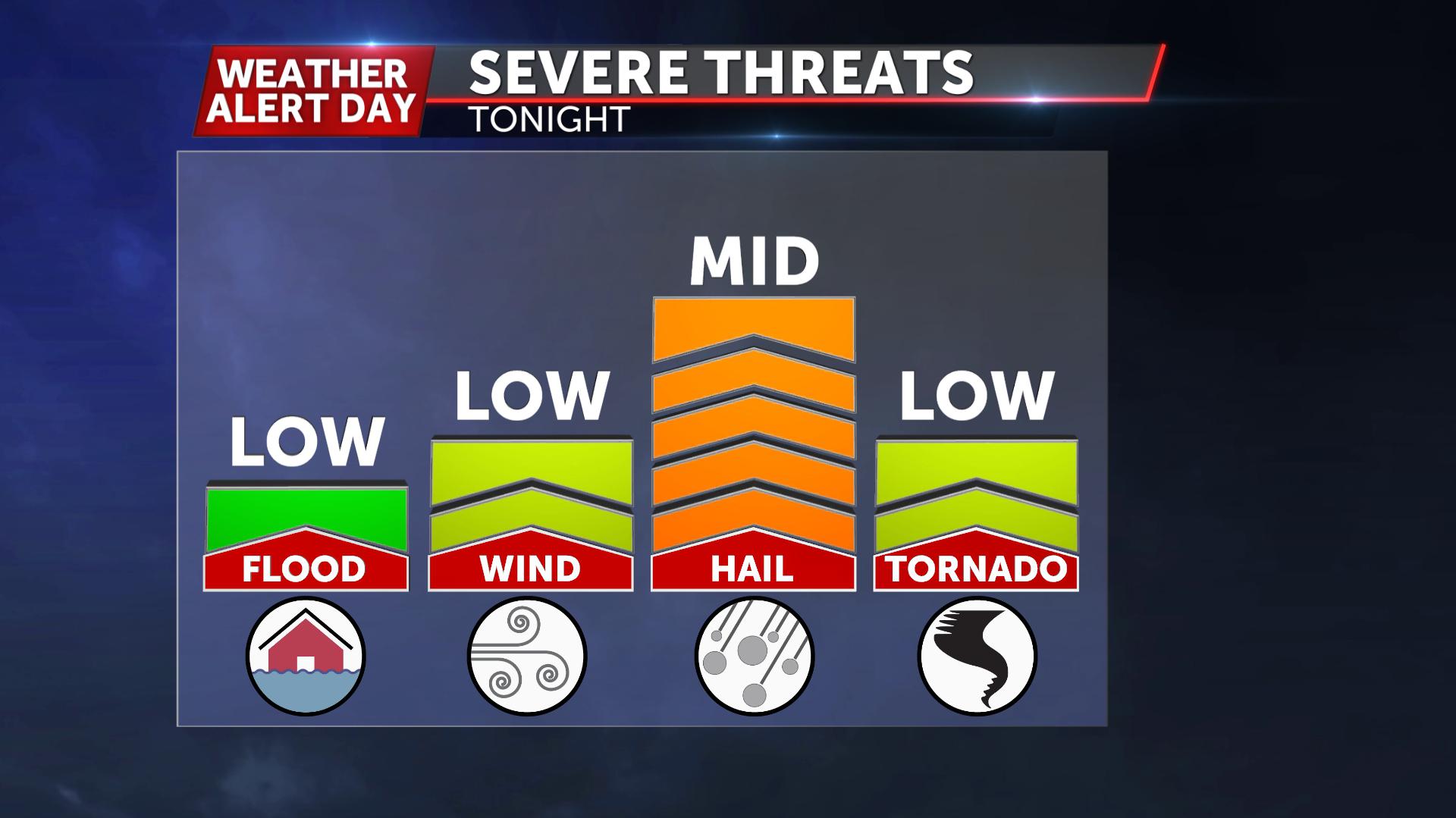 FUTURETRACK DATA
TONIGHT: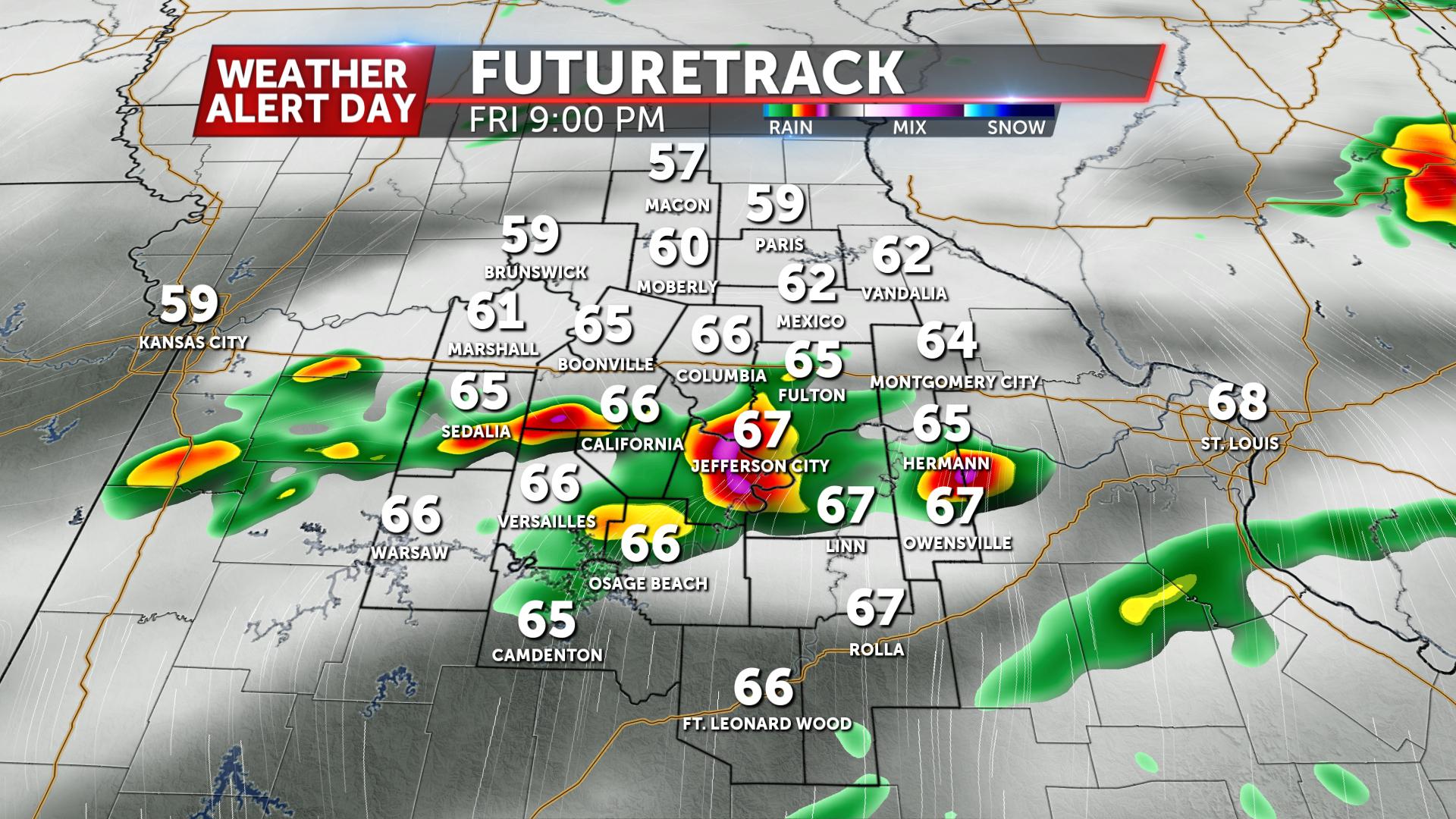 TOMORROW: