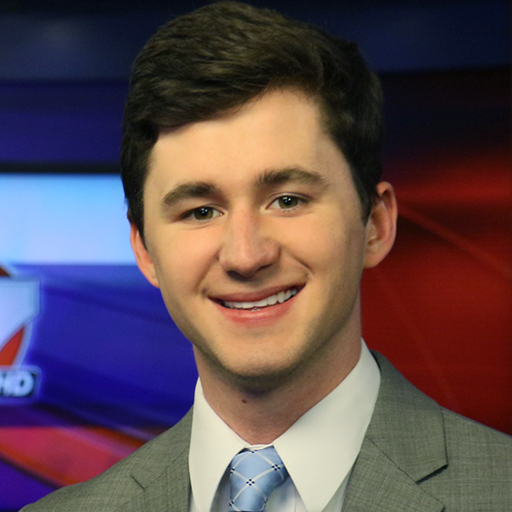 Tyler Murry joined the ABC 17 News team in 2017 as a sports reporter/anchor. Tyler is originally from New Hampshire, but has called Columbia, Missouri, home starting in 2013 while studying journalism at the University of Missouri.
In his time in Columbia, Tyler has enjoyed covering the 2014 SEC Championship game against Alabama, the Mizzou Football boycott, plenty of coaching changes and a variety of other sporting events.
Tyler is most looking forward to telling your stories, big and small, and enjoys covering teams all across mid-Missouri. Connecting with local athletes and coaches to tell incredible stories is a priority for Tyler and the ABC 17 Sports Department. Sharing people's story is an honor, and it is the main goal for Tyler and the rest of the department through long-form stories and sportscasts.
His favorite channel is ABC 17 (unsurprisingly) and his hobbies include hiking, playing hockey and basically anything outside with friends around.
If you see Tyler filming at a game or local high school, come up and say 'hello.' Tyler loves meeting new people and hearing your stories!
Tyler is always looking for story ideas and ways to know more about the people and teams he covers.